April 25, 2007 08:25:39 GMT
Bringing up an inspiring tale of survival, Universal Pictures is on the way to develop a big screen feature titled "" which is an adaptation of the book of the same title that Chris Jones wrote based on his Esquire article.

Published by Random House in March, the book tells about three astronauts who were stranded on the International Space Station for one hundred days in 2003. As for the film project, names to direct, write, and star have not yet been revealed, but it is learned that Working Title partners Tim Bevan and Eric Fellner will both produce alongside and Max Handelman.

April 25, 2007 07:33:32 GMT
Allowing fans to get further look on its highly anticipated "", 20th Century Fox has smoothly brought up an official page for the movie online at MySpace.

Able to be accessed from , the page contains a lot of new images that fans can treasure as well as icons and wallpapers. A widget will also be available on it starting May 15, 2007.

April 25, 2007 07:02:22 GMT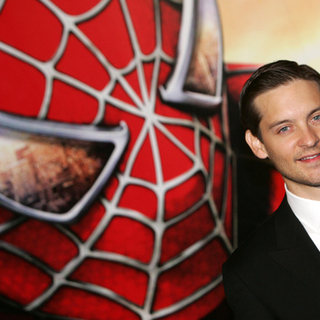 The night in the city of Rome, Italy on Tuesday, April 24 really turned into a splendid one as stars of "" came down together at Warner Village Cinemas Moderno to attend the premiere for the blockbuster flick in the city.

Walking on the red carpet for the screening were original cast members like , , , and Rosemary Harris as well as the new ones namely and , who played Sandman and Venom, respectively. Also present were director Sam Raimi, wearing suit and tie.

April 25, 2007 05:07:28 GMT
Shooting process on "" in Chicago got interrupted yesterday, April 24, as fire erupted on a local vacant post office used by the crew from the movie to film a heist scene involving The Joker's gang.

District Fire Chief Jose Santiago revealed that insulation inside the building's "very old ventilation system" caught fire shortly before 11:30 a.m., and had nothing to do with the filming. Reports informed that the film crews were at street level working on a scene depicting a yellow school bus crashing through a wall of the building when the blaze broke out.

April 25, 2007 03:40:42 GMT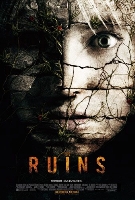 Still intends to scare up moviegoers after "", has shown his agreement to take part in thriller horror flick "" that BenderSpink and Red Hour Films are developing for DreamWorks SKG to distribute across the U.S., The Hollywood Reporter has learned.

An adaptation of the best-selling Scott B. Smith novel, the project will find the actor play a go-getter premed student named Jeff who persuades a group of Americans vacationing in Mexico to come along with him on remote archaeological dig in the jungle. Unbeknownst to them all, something evil is living among the ruins.

April 25, 2007 03:39:34 GMT
On board to enact what seems to be a promising role, has given his commitment to topline a courtroom thriller flick entitled "Tragic Indifference" which he also sets to produce via his Furthur Films for 2929 Productions.

In this project, based on a landmark liability case against Ford, the Oscar-winning actor will play attorney Tab Turner, who brought the automaker to court on behalf of Donna Bailey, a single mother from Texas who was paralyzed and nearly died after her Ford Explorer flipped in 2000. The trial later exposed the company's indifference to flaws in its SUVs.

April 25, 2007 03:38:01 GMT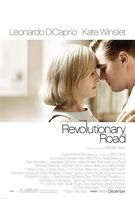 Another "Titanic" crew member has landed her feet on the same vehicle her fellow workers are riding.

Marking her reunion with both and , has reached deals to take starring part in "", the DreamWorks adaptation of Richard Yates' acclaimed 1961 novel of the same title.

April 24, 2007 16:22:49 GMT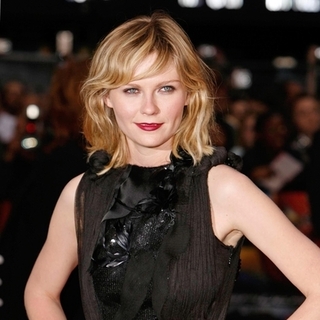 '' is rumored to be the most expensive movie ever made. According to reports, the film - which is based on the popular Marvel comic book series - cost more than $500 million to make. However, the sum has been much disputed with some Hollywood insiders struggling to accept that so much money was spent on it.

'Spider-Man 3' producer Laura Ziskin told the New York Post newspaper: "I refuse to say the real number because it makes me choke. 'Spider-Man 3' was a super-expensive movie - the most expensive film we've ever made. But there 's no way you can get to $300 million." A Sony representative claims the film cost $270 million. One movie source is adamant the actual total was higher, with production costs alone reaching $350 million, while New York location shoots cost upwards of $1 million a day. Radar magazine reported the final bill for 'Spider-Man 3', which stars and , was $500 million.

April 24, 2007 09:34:31 GMT
Seems the mystery has begun to unravel on 's status in "." TV Guide has brought in sad news that the "Scrubs" star has come up to a conclusion of not joining the project as the titular character, which he had been tipped for since last year.

Based on Gregory Mcdonald's 1985 novel of the same title, the movie is likely to be the third motion picture to feature the character of the wisecracking reporter after "Fletch" (1985) and "Fletch Lives" (1989). "Scrubs" creator Bill Lawrence has already been appointed to helm from his own script with David List producing for The Weinstein Co..

April 24, 2007 09:04:30 GMT
Relax, folks, it does not mean Tony Kaye has done anything criminal that he has to go to a prison. Far from it, the English filmmaker is in discussion to assume helming duties for action thriller "", which MGM has already agreed to distribute.

Produced under the newly-established Reliant Pictures banner, the picture reportedly has tapped Carl Lund to work on the script with an eye to begin production this summer in New Mexico. The project will mark the first feature coming from the company, which aims to produce six movies in the $10 million-$15 million range over the next three years.

April 24, 2007 08:17:02 GMT
Currently busy in wrapping post work on "", Joel and Ethan Coen turn out to have already prepared themselves to work on a new film feature titled "."

Said to be a dark comedy in the vein of "Fargo", the project will be developed as a joint production of Focus Features and Working Title. It therefore is the second of a two-pic deal the brothers struck with both companies following "", which recently joined in.

April 24, 2007 07:51:43 GMT
Attempting to deliver another powerful performance, has signed on to topline an Iraq-war feature titled "Taking Chance", which reportedly will be launched as an HBO TV-movie in 2008.

Here Bacon will portray a military officer named Lt. Col. Michael Strobl who accompanies the body of fallen U.S. soldier Chance Phelps as it is returned home from Iraq for a burial in Wyoming. Pic will be based on Strobl's short story of the same name.

April 24, 2007 07:08:23 GMT
Not losing spirit in filling up its future comedy slate, Walt Disney Pictures has made a preemptive purchase on a comedy pitch titled "" by the Job Factory, Variety has reported.

A six-member troupe, the Job Factory consists of Rob McKittrick, Greg Coolidge, Josh Cagan, Jonathan L. Davis, plus the writing team of Matt Allen and Caleb Wilson. McKittrick and Coolidge are currently working together in writing for "", which has already been set up at BenderSpink.

April 24, 2007 05:14:04 GMT
Now up for an honor in musical composition, three big screen titles namely "", "", and "Severance" are all in competition for winning the Best Original Film Score at this year's Ivor Novello Awards, an annual celebration in paying respect to the craft of the songwriter and composer.

British Academy of Composers and Songwriters as the organization holding the event has revealed that David Arnold, John Powell, and Christian Henson are the names submitted into the nomination of the category for "Royale", "Meltdown", and "Severance", respectively. Winners will be announced during the award ceremony that takes place in London on May 24.

April 24, 2007 04:18:51 GMT
More sights on Remy the rat and other characters in "" can be enjoyed soon as Walt Disney Pictures is going to give quite a large portion of sneak peek on the movie through the web.

The studio has revealed that it will launch a special preview of the CGI-animated adventure online on May 1 this year prior to the flick's theatrical release on June 29. Said to run about nine minutes, the clip will be placed on none other than Disney's .