May 18, 2007 04:36:24 GMT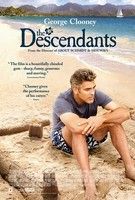 Just being informed to make "" under its banner, Fox Searchlight is already moving to another big screen project.

The studio has been reported to develop an unconventional family drama entitled "" based on Kaui Hart Hemmings' debut novel of the same name which was published Tuesday, May 15.

May 18, 2007 04:34:50 GMT
Seemingly needs more than just one writer to tackle the task, prominent producer Joe Roth has hired both Peter Speakman and Michael Galvin to work on the script for his long-gestating flick of "."

Loosely based on a 1998 nature tome by Wall Street Journal writer Marie Winn, the romantic comedy is said to present a story about love among New York birdwatchers. On board to direct are longtime partners Deborah Kaplan and Harry Elfont, who started developing the project two years ago.

May 18, 2007 04:33:47 GMT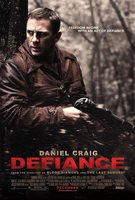 Truly shines following his performance in "", has signed on to highlight a WWII action drama feature about a band of Jewish resistance fighters titled "", ScreenDaily.com has revealed.

Based on a true story, the movie revolves around four Jewish brothers living in Nazi occupied Poland who flee to the Belarussian forest with other Jews and join forces with Russian Resistance fighters. It is said that Paramount Vantage is in advanced negotiations to acquire domestic distribution rights to the film.

May 18, 2007 04:32:36 GMT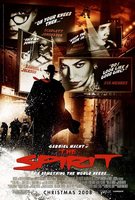 Seems this one could be a project worth to be wait for to come.

Variety has brought in reports informing that Lionsgate has secured domestic and U.K. distribution rights to "" and appointed Frank Miller to direct it from the screenplay he himself wrote.

May 18, 2007 04:29:22 GMT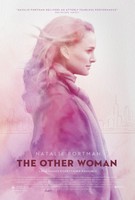 Appears to go unaffected with the not-quite-favorable reviews directed to her onscreen performances lately, has taken her next starring role in "Love and Other Impossible Pursuits" which Capitol Films has just boarded as a co-financier.

Project is described to present a funny and moving story about a woman's "tempestuous relationship with her young stepson." No word yet on production date, but it is informed that Marc Platt is in charge to produce with script being written by Don Ross, who is also lined up to seat as the film's helmer.

May 18, 2007 04:28:20 GMT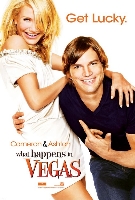 Partnering for the first time on the big screen, and are about to be paired in a romantic comedy entitled "", made under the 20th Century Fox banner.

Set in the city famous for its massive, lavish casino resorts, the picture concerns two people who discover they have got married following a night of debauchery with one of them winning a huge jackpot after playing the other's quarter. Unhappy with the circumstance, the pair tries to undermine each other and get their hands on the money, but unexpectedly falling in love along the way.

May 18, 2007 04:26:38 GMT
Showing its recognition on the full dedication the African Americans and other minorities have shown in entertainment field, Black Entertainment Television network once again has revealed the nominees for its BET Awards in its 7th celebration of the event. The list was announced Wednesday, May 16 by rappers and , and Tichina Arnold during a press conference at Hollywood's Renaissance Hotel.

For those working in film field, the network rounds out celebrated names of , , , , and to compete for the Best Actor title. As for the opposite category of Best Actress, the contenders include Arnold, , , , and , who recently swept three prestigious film awards of Oscar, Actors, and Golden Globe.

May 18, 2007 02:58:24 GMT
Seems clicked in working together after partnering in "", writing duo Tom Astle and Matt Ember have agreed to again team up in penning for "", a new family action-adventure coming from Paramount Pictures' Nickelodeon Movies.

Astle and Ember recently were tapped to perform the same duty for "", Warner Bros. Pictures' adaptation of the 1960s comedy series created by Mel Brooks and Buck Henry. Along with the pair's recruitment for "2012", "Launch" helmer Tom Dey reportedly has also boarded the flick with an eye to direct.

May 18, 2007 02:49:23 GMT

All "Matrix" fans out there, do mark tour calendar on date 22 this month for that day will witness the arrival of both "The Ultimate Matrix Collection" and "The Complete Matrix Trilogy", two new definitive high definition DVD collections, set to be released by and Village Roadshow Pictures.

Available for $119.99 SRP, "The Ultimate Matrix Collection" contains, for the first time, all three HD DVD versions of the series with over thirty-five hours of bonus material in five double-sided discs. Apart from the trilogy, fans can also enjoy "Animatrix & The Roots of the Matrix" and "Burly Man Chronicles & The Zion Archive" in the fourth and fifth disc, respectively.

May 17, 2007 03:44:51 GMT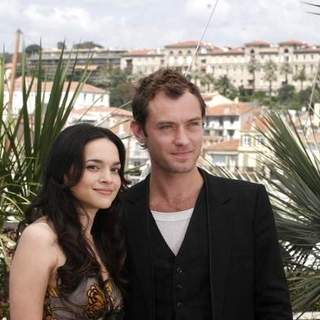 The celebration for world's most prestigious film festival is on now as the 60th annual Cannes Film Festival began to roll Wednesday, May 16, 2007 with Wong Kar-wai's "", a tale of a girl's heartbroken travels across the U.S..

Attending the lavish event were two leading stars of the drama, and , along with Wong who remarked "Cannes is the right place to show the film for the first time to the public." Other well-known names present included and her fiance , actress , the festival's jury member , model , and .

May 16, 2007 09:22:19 GMT
Seemingly enthusiastic to gear up development on its "Laws of Motion", Plum Pictures has hired both Craig Lucas and Elyse Friedman to assume helming and writing duties on the project, respectively.

Already had , plus in the cast, the comedy focuses on an uptight professor, played by Perry, who has to struggle with a repressive career and community, as well as headaches caused by his free-spirited brother and sister. Swank, in the meantime, is filling in a supporting role of his perfectionist neighbor.

May 16, 2007 09:01:10 GMT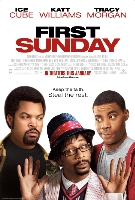 Adding a handful of names into the cast of "", Screen Gems has picked up , , Malinda Williams, , , and Loretta Devine to all join in the lineup, Variety has reported.

A joint production of Screen Gems and Cube's Cube Vision, the urban-themed comedy concerns two men who bungle an attempt to heist money from a church but later wind up taking hostage on its parishioners. Filming has just been commenced with first-time helmer David E. Talbert directing from his own script for an expected release on Martin Luther King Jr. Day weekend next year.

May 16, 2007 08:34:26 GMT
People have spotted her trying almost all fields in entertainment business, from singing to dancing as well as from writing to acting, and now, she is branching into the area her husband, Guy Ritchie, is staying in.

Yes, is making her foray into film directing through a short film feature apparently based on her own life experience, the pop superstar herself has officially revealed.

May 16, 2007 08:05:36 GMT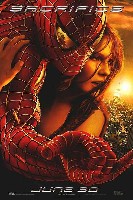 Noticing the current heavy flow of big screen titles adapted from comic books, Rotten Tomatoes, website devoted to reviews, information, and news of movies, has ranked all the ninety-four movies of the kind and compiled Rotten Tomatoes' Comix Worst to Best, a list rating the worst adaptations to the best.

On the top of the chart, the site casts its choice on the 2004 blockbuster "", Sam Raimi's second installment of the web-slinger's hit tale, while picking up other 2000s releases of "American Splendor" (2003) and "Ghost World" (2001) as the first and second runner-up, respectively.

May 16, 2007 07:21:28 GMT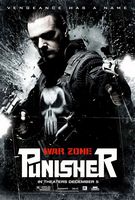 The Frank Castle moviegoers saw back in 2004's "" may not have the same face and figure when he returns for "The Punisher 2."

Yes, the actor portraying the hero, , has dropped a shocking note to Ain't It Cool News telling he has pulled out of the sequel, which has already been scheduled for a November 2007 release under Lionsgate Films.