September 22, 2014 07:58:33 GMT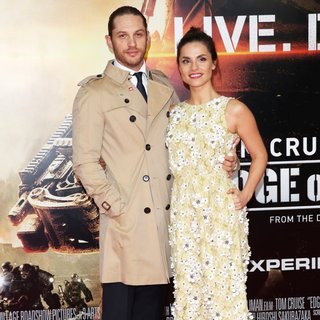 apparently is now officially off the market. According to The Sun on Sunday newspaper, the "" actor and his longtime girlfriend Charlotte Riley are now married. The couple reportedly tied the knot in front of their family in a ceremony at the Chateau de Roussan in Saint-Remy-de-Provence, France on July 4. Hardy's 6-year-old son, Louis, from a previous relationship was also present at the nuptials.

"It was a beautiful, low-key day made even more special because they just had their closest friends and family around them," a family source said. "Tom's son Louis played a key role during the ceremony. And they made certain to pick a stunning and private setting. There was nothing flash about the wedding, they always said they wanted it to be about the two of them and their family rather than any grand gesture."

September 22, 2014 07:57:57 GMT

formed a one-off supergroup with some members of and at the third annual Pop Vs. Jock charity basketball game on Saturday, September 20. The band called the Pop All Star Band performed together during halftime of the game held at the McGill Sports Complex in Montreal.

Arcade Fire's Win Butler and Will Butler, who also organized the charity event, were on the group with another Arcade Fire member Regine Chassagne, Bon Iver's Justin Vernon and The Strokes' Nikolai Fraiture.

September 22, 2014 07:57:07 GMT

TNT is making "One Giant Leap". The cable channel is currently developing a miniseries about the life of NASA astronaut Neil Armstrong who became the first man to walk on the moon.

The project is based on Leon Wagener's book of the same title. Al Reinert ("Apollo 13", "From the Earth to the Moon") will pen the script for the four-hour event miniseries. The book covers the Apollo 11 mission in 1969 in which Armstrong became the first human to step onto the surface of the Moon. "One small step for a man, one giant leap for mankind," he said at the time.

September 22, 2014 07:22:44 GMT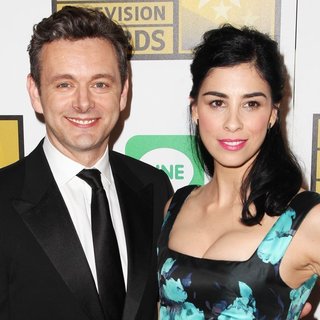 took to Twitter on Sunday, September 21 to slam a false tabloid story which claimed she's pressuring her boyfriend, , into marrying her. She wrote, "Just read that I wanna get married which is hilarious b/c I will never get married."

The "" actress added, "Why would I want the govt involved in my love life? Ew. It's barbaric." She then followed it up, "That sh*t never bothers me b/c who cares but I feel like this one is bigoted. The Jew girl MUST want a RING! Yich."

September 22, 2014 07:15:28 GMT

brought out special guests when he headlined the 2014 Music Midtown Festival in Atlanta. The rapper, who made his first appearance in the city in nine years, helped wrap up the second day of the event held at Piedmont Park.

Em appeared on the Electric Ballroom stage in a grey hoodie over a white T-shirt and sneakers. Atlanta's own , who played his own set at the fest earlier in the day, returned to the stage to help the Slim Shady with the live performance of their collaboration, "Airplanes Part 2".

September 22, 2014 07:03:20 GMT
Former Tennessee Titans kicker Rob Bironas, the husband of country singer Rachel Bradshaw who is also the daughter of Pro Football Hall of Fame quarterback Terry Bradshaw, passed away at the age of 36 over the weekend. After the sad news hit the web, many country stars including and took to social media to offer condolences.

"Shocked and saddened this morning at the passing of Rob Bironas. Such a nice guy. Sending prayers and love to his family... RB # 2," Underwood tweeted. Bentley additionally wrote, "I don't know anyone that didn't like rob bironas. lot of heavy hearts in nashville today. prayers for his family."

September 22, 2014 06:52:06 GMT

ABC has released the first promo for "" season 6, teasing a chaotic situtation in the Dunphys' house. Phil uses a fire extinguisher in their kitchen possibly due to a failed cooking attempt, but the device goes out of control.

Meanwhile, newlyweds Mitch and Cam are apparently no longer in the honeymoon phase. Mitch looks unhappy as he throws flowers into a garbage can and tries to get rid of bubbles from their bathtub.

September 22, 2014 06:13:25 GMT

storms into Billboard charts with her debut album, "". Released earlier this month, the set debuted at No. 3 on Billboard 200 last week with 70,000 copies sold and directly topped the Billboard R&B/Hip-Hop Albums chart.

The LP, which finds Aiko exploring a variety of genres including classic R&B and hip-hop music, receives generally positive reviews from critics. That's a good thing for the singer who stated in many interviews that she worked really hard on it and even delayed it numerous times to make sure she had the right songs.

September 22, 2014 06:11:40 GMT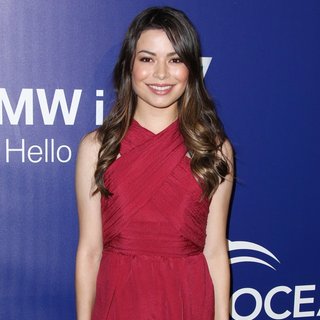 has been granted a restraining order against a male fan who threatened to commit suicide over his unrequited love. According to TMZ, the former "" star requested the restraining order after the fan named Joshua Stockton allegedly had been following the actress endlessly using clues from social media posts. He reportedly also went to her campus at USC to see her.

According to the report, Stockton's obsession is not limited to the alleged stalking. He sent the actress gifts and later got upset because the packages were returned unopened. Stockton then sent her a photo of the alleged boxes and his bandaged wrist on Twitter, writing, "Frankly I'm tired of love, and my heart is ready to give out. Maybe I'll finish the job I started." The report further suggests that Stockton said he would kill himself with a hairdryer in a bathtub.

September 22, 2014 05:56:16 GMT

is engaged to Erica Mena after dating less than six months. Arriving at the red carpet of 2014 BET Hip Hop Awards on Saturday, September 20, Erica was asked by Jack Thriller if Bow was her boyfriend. She then replied, "He's actually my fiance."

When asked if she would get married soon, the "Love & Hip-Hop" star said, "Yep," while showing off her engagement ring to the camera. Both Bow and Erica took to Instagram on the same day to share a close-up picture of Erica's hand wearing the same ring and Bow's hand sporting a matching watch.

September 22, 2014 05:54:16 GMT

Oliver Stone is eying to play Edward Snowden in his new pic "". Nothing is set in stone yet but Variety reported that Stone offered the actor the role and he accepted. Both sides reportedly want this to happen.

Stone is looking at a December start to film the project in Munich. He writes and directs the project, and produces with Eric Kopeloff and Moritz Borman. Gordon-Levitt recently wrapped the filming of "" and is currently shooting holiday pic .

September 22, 2014 04:57:01 GMT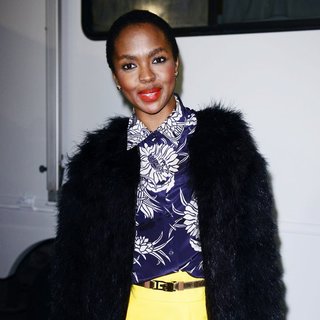 disappointed thousands of fans who attended her show in London over the weekend. At the first of her two-date concert at the O2 Academy Brixton, the singer arrived onstage about 90 minutes late and, according to those at the venue, revamped some of her classics and made them sound totally different from the originals.

Unimpressed fans booed Hill when she performed the remixed versions. Some of them also vented their frustration on Twitter. "Why on earth she chose to remix her beautiful classic songs to the point of being unrecognizable (in a BAD way), I'll never know #laurynhill," a user named Tahirah Sharif tweeted.

September 22, 2014 04:44:58 GMT
Al Capone goes out of control in the next episode of "". Meeting Luciano, he gives him a punch in the stomach before he's later seen being covered in blood as he brutally attacks someone unseen. In another scene, Capone points a gun to Nelson Van Alden's head.

Facing a shared dilemma, Nucky and Margaret find common ground in Atlantic City though Nucky claims only one of them has a solution to their problem. There's an issue with the supply of sugar cane for Rum while Sally Wheet () makes a payment in Cuba amidst concerns of a grass-roots uprising.

September 22, 2014 04:37:51 GMT

, who is expecting her second child, has purposefully shared a naked photo of her on Instagram. The "No One" singer took to the photo-sharing site on Sunday, September 21 to share the photo which was taken as a part of "We Are Here" movement. "It's you and me on a mission to create a kinder and more peaceful world. The #WeAreHere Movement begins today," she captioned the snap.

In an interview with New York Times' Nicholas Kristof, Keys shared that she wanted to do the campaign for a more peaceful world. She started with the photograph to gain attention before continuing with other projects such as petitions, rallies and fundraising event. "It's time to get people's attention. People won't be able to ignore this visual," she said.

September 22, 2014 04:24:20 GMT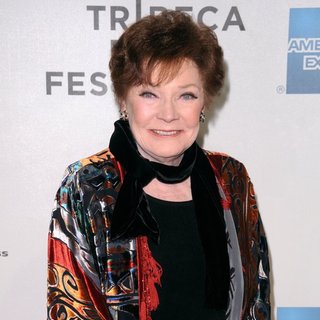 Polly Bergen, who starred as Stella Wingfield on "", died of natural causes at the age of 84 on Saturday, September 20 at her home in Southbury, Connecticut. Polly, who was born Nellie Paulina Burgin on July 14, 1930, had battled emphysema in the late 1990s, a result of 50 years of smoking.

Her publicist, Judy Katz, confirmed the sad news in a statement, "It is with great sadness that we announce the passing of legendary actress and long-time friend and client, Polly Bergen. She died peacefully at her home in Southbury, Conn. this morning at 11.10am, surrounded by her family, long-time personal manager, Jan McCormack and close friends."