News
>
Celebrity Gossip
August 24, 2014 13:50:59 GMT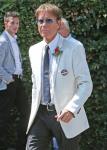 A 73-year-old man was interviewed by South Yorkshire Police over an alleged sexual assault. The identity of the suspect was not released by the authorities, but it's believed that the man is Sir Cliff Richard, one of the British big rock stars in the 1950s.
News
>
Celebrity Gossip
August 24, 2014 13:10:23 GMT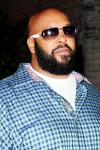 A pre-MTV Video Music Awards party hosted by went horribly wrong. Music executive Suge Knight, 49, was injured after being shot during the bash taking place at 1OAK nightclub early Sunday morning, August 24 in West Hollywood, California.
News
>
Celebrity Gossip
August 24, 2014 05:56:05 GMT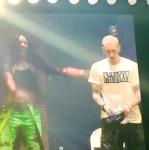 and capped off their "Monster Tour" with ALS Ice Bucket Challenge. The crowd roared as the Detroit rapper and the Bajan R&B singer got drenched live on stage Saturday, August 23 at Comerica Park in Detroit, Michigan.
News
>
Celebrity Gossip
August 24, 2014 04:57:27 GMT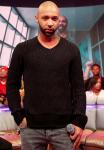 didn't respond well to the news that he's wanted by police for allegedly assaulting his ex-girlfriend. The rapper swiftly took it to Twitter to lash out at the NYPD in an expletive-laden rant. "I'm gonna sue the living s*** out u gentlemen," he called out the cops.
News
>
Music News
August 24, 2014 04:12:50 GMT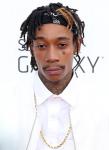 axes his scheduled concert in Chula Vista, near San Diego, after a fan was killed at his gig the night before. He was supposed to perform at the Sleep Train Amphitheatre Saturday night, August 23 as part of his ongoing "Under the Influence of Music Tour".