News
>
Music News
July 20, 2014 16:47:42 GMT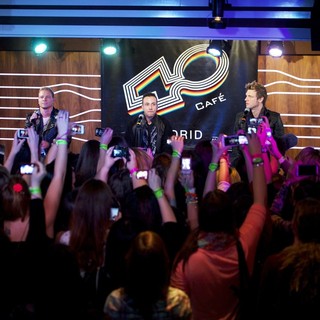 A. J. McLean, Howie Dorough, , Kevin Richardson, and Brian Littrell scrap their scheduled concert in Israel as the country's conflict with Palestine escalates. They were supposed to perform in Israel for three consecutive nights starting July 29.

"We are very sorry to inform you that the BSB concerts planned for July 29-30-31 at the Ra'anana Amphitheater have been postponed," the boyband says in a statement. "This is a major disappointment for the band and fans as this was to be our first visit to Israel and we looked forward to meeting our fans."

News
>
Movie News
July 20, 2014 16:26:16 GMT

More Hollywood stars react to the announcement of Black Captain America. , who plays Sam Wilson a.k.a. Falcon in "", and rapper are among those weighing in on the news.

Both applaud Marvel for pushing for more diversity in their superhero characters. "Dreams do come true!!! It's only the ComicBook, but it's still amazing!" Mackie gushed on Twitter.

News
>
Celebrity Gossip
July 20, 2014 16:01:24 GMT

New Orleans musician Lionel Ferbos passed away Saturday, July 19 after celebrating his 103rd birthday on Thursday. The jazz trumpeter died peacefully at his home in the Crescent City surrounded by friends and family.

Ferbos was considered the oldest working jazz musician in New Orleans, Louisiana. He started learning how to play trumpet at 15. His parents initially disapproved of his choice of wind instrument because he had asthma as a child.

News
>
Celebrity Gossip
July 20, 2014 14:48:22 GMT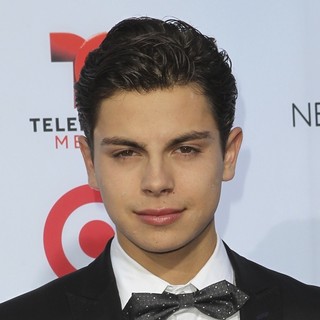 is charged with one count of misdemeanor hit-and-run. According to TMZ, the former "" star was involved in a car crash November last year. An Audi registered under his name slammed into three parked cars.

The 19-year-old actor whose real name is Jake Austin Szymanski was nowhere to be found when police arrived on the scene. Rumor back then suggested that people in the car took off before law enforcement could question them.

News
>
Celebrity Gossip
July 20, 2014 14:17:10 GMT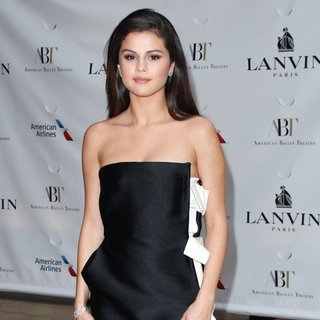 apparently got mixed responses for her message to bring peace in Palestine. Hours after posting a "Pray for Gaza" note, the ex-Disney star posted a picture of a person mediating on the water with caption, "And of course to be clear, I am not picking any sides. I am praying for peace and humanity for all!"

The young actress said in her previous post, "Please pray for those families and babies today. Please always remember what's important in life. It's not any of this. We are here to help, inspire and love. Be that change. #wearethenextgeneration." She summed up her message, "It's About Humanity. Pray for Gaza."

News
>
Celebrity Gossip
July 20, 2014 13:54:07 GMT

Hollywood is mourning the loss of legendary actor James Garner. Police confirmed the iconic actor known as the original Bret Maverick on a classic TV series of the same name had died of natural causes at his home in the Brentwood area of Los Angeles. He was 86.

Police responded to a call Saturday evening, July 19 and an ambulance was dispatched to Garner's house, but it was too late when they arrived. There was no immediate word on the specific cause of the actor's death, but he had stroke several years ago.

News
>
Movie News
July 20, 2014 09:05:57 GMT

The first teaser trailer for "" is unleashed by on Instagram. Featuring her song, it includes a tantalizing teaser of a scene where Christian Grey's hand caressing Anastasia Steele's thigh under the table and lifting her skirt in the process.

The trailer is expected to premiere this coming Thursday, July 24, while the first footage was already released at CinemaCon in Las Vegas last March. Aside from the teaser trailer, a picture of Grey's chopper is also posed on Facebook.

News
>
TV News
July 20, 2014 07:53:33 GMT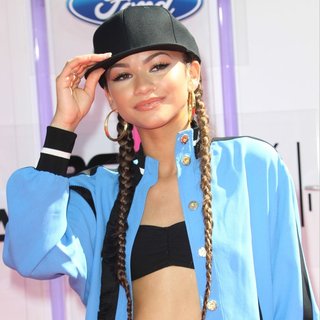 has nothing but good words for Alexandra Zipp who replaces her as in Lifetime's biopic. In a series of clips posted on Instagram, Zendaya congratulated Alexandra for securing the role and asked fans not to create drama.

"Congratulations to the new woman playing Aaliyah. I only hope that she does not have to deal with half the haters that I had to deal with. And remember that we are all human beings trying to do what we love to do. Let's practice motivation and love, not discrimination and hate. Alright."

News
>
TV News
July 20, 2014 07:24:46 GMT

The 30th annual Television Critics Association (TCA) Awards announced winners Saturday night, July 19 at the Beverly Hilton hosted by (""). AMC's "" and HBO's "" were among the winners at the event.

"Breaking Bad" won the coveted Program of the Year. "It's a little sad saying goodbye. This is the last time we'll be up here," main star said after accepting the kudo, before jokingly adding, "Unless you create the category of newly departed show."

News
>
Celebrity Gossip
July 20, 2014 06:37:45 GMT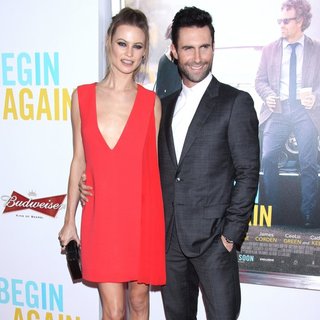 is a married man. The frontman tied the knot with his fiancee, beautiful model , in front of 275 guests at Flora Farm in Los Cabos, Mexico, on Saturday, July 19. The groom wore a tux, and his blushing bride donned Marchesa gown.

The guests included , Erin Heatherton, , , , and Levine's bandmates James Valentine and Jesse Carmichael. Meanwhile, some of Prinsloo's model pals including Coco Rocha served as her bridesmaids.