News
>
Celebrity Gossip
June 29, 2014 16:29:19 GMT

confirms her marriage to boyfriend Johannes Huebl by sharing her wedding pictures on her . The bride is stunning in a white Carolina Herrera dress, and the groom looks dapper in a white Marc Anthony Hamburg suit.

Palermo is pictured wearing "a simple cream cashmere sweater with scattered ostrich feathers and chic white shorts with a full tulle skirt overlay that cinched at the waist in layers of satin and silk and featured a high slit in the front with floral details along the hem."

News
>
Celebrity Gossip
June 29, 2014 15:48:14 GMT
talks about her sexuality. In an interview with , the British supermodel admits that while she used to be one of the boys, she now finds it hard to make friends with males and feels more comfortable with her female pals.

''The funny thing is, I always used to have more guy friends. At school I was a tomboy and it would be me and all my guy friends. But now, I don't know... It's kind of changed quite a bit. I still have my old friends from school, but I think...," the runway beauty sighed.

News
>
Celebrity Gossip
June 29, 2014 14:16:36 GMT

is single again. The "" star and her beau, country music singer Joel Crouse, split after dating for a couple of months only. A source tells Us Weekly that the 25-year-old brunette beauty has "no time for love right now."

"Lucy and Joel are done," another source says, because "it was hard with the distance." The source explains further, "She's working a lot on Pretty Little Liars and on music -- she debuted at the Opry over the weekend. It got to be too much."

News
>
Music News
June 29, 2014 13:42:05 GMT

announces the official title, artwork, and release date for her sophomore set. The Nickelodeon songstress will follow up her debut LP "" with a new album called "" which is slated for August 25 release in North America.

"I feel like each song is so strongly themed that I just wanted to have a very simple overall cover," she said when making the announcement in an interview with for iHeartRadio.

News
>
TV News
June 29, 2014 13:15:44 GMT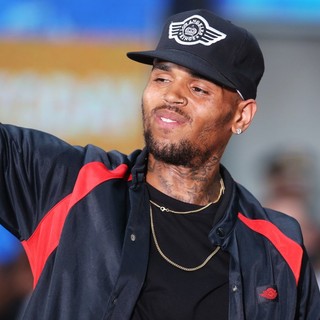 is not interested in doing reality show. BET was previously rumored trying to sign the troubled singer for a reality show project that would chronicle his life after being released from jail, but he dismissed it. "Naw, not for me, man," he said when asked by TMZ recently.

Rumor has it, the network has held focus groups to find out whether the show could lure in viewers. The result from a focus group in the San Fernando Valley revealed that most of the participants, comprising entirely of African American females, would watch to see if he would screw up.

News
>
Celebrity Gossip
June 29, 2014 12:44:19 GMT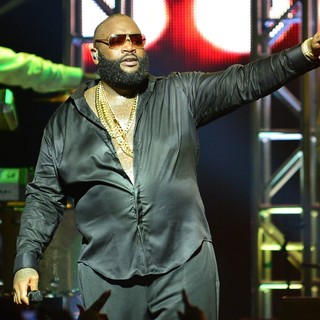 was taken into police custody late Friday night, June 27 in North Carolina. The 38-year-old rapper was arrested after he finished his set at the SuperJam concert which took place at the Greensboro Coliseum.

An arrest warrant for Rick Ross was issued by court after the lyricist blew off a court date for a misdemeanor marijuana charge reportedly stemming from a weed arrest in town last year. He was released after paying a $1,000 bond.