News
>
Celebrity Gossip
June 08, 2014 15:32:42 GMT

was among the winners at 2014 Spike TV Guys' Choice Awards held Saturday, June 7 at Sony Pictures Studios in Culver City, Calif. The singer/songwriter won the Most Desirable Woman. She received the trophy from comedian .

took home the Decade of Hotness Award. The "" star was presented the title by her former co-stars ("A Time to Kill"), (""), and ("Speed", "").

News
>
Celebrity Gossip
June 08, 2014 15:02:31 GMT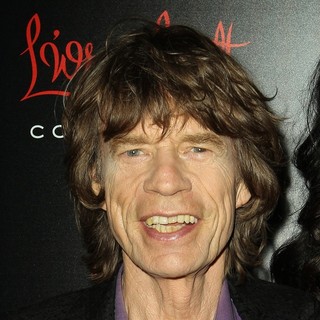 Is dating again? Less than three months after his girlfriend of 17 years L'Wren Scott committed suicide, rocker was pictured while he was in Zurich with his bandmates to resume their world tour.

Jagger, 70, was pictured with his female friend on the balcony of his hotel Saturday morning, June 7 before he performed with his band at the Letzigrund football stadium on Sunday. One of the photos showed her wearing an oversized t-shirt and nuzzling the back of his head.

News
>
Movie News
June 08, 2014 14:27:36 GMT

Two more contenders reported to portray the lead role in Marvel's new superhero movie "" are revealed. After 's name is mentioned, now Deadline reports that British stars and are added to the mix.

Scott Derrickson ("", "") is confirmed to direct the comic book adaptation, with the script by Thomas Dean Donnelly and Joshua Oppenheimer. The story revolves around Stephen Strange who, unlike many other superheroes who gained their powers from super serum, gamma radiations or their alien roots, got his from mystical origins.

News
>
Celebrity Gossip
June 08, 2014 14:04:11 GMT

and her new beau packed on PDA at the recent MTV Africa Music Awards (MAMAs). In an Instagram video posted by her makeup artist Rob Scheppy, the couple was seen twirling around in a private room backstage.

Khloe was at the event in Durbin, South Africa to show support for the rapper who was tapped as one of the performers. The E! reality TV star kissed the rapper on the cheek before the dance and they were seemingly about to lock lips before the viral video ended.

News
>
Movie News
June 08, 2014 13:30:44 GMT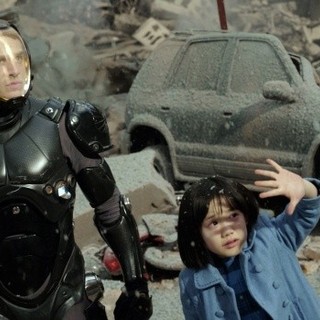 ©
Guillermo del Toro has started scriptwriting for the untitled Pacific Rim sequel. While promoting his new FX series "", the director spilled to BuzzFeed that he's already working on the "" script along with Zak Penn ("", "", "").

"I'm working very, very hard with Zak Penn," he dished on. "We've been working for a few months now in secret. We found a way to twist it around. Travis Beacham [co-writer of the first film, now working on Fox's ''] was involved in the storyline and now I'm writing with Zak because Travis has become a TV mogul."

News
>
TV News
June 08, 2014 12:36:23 GMT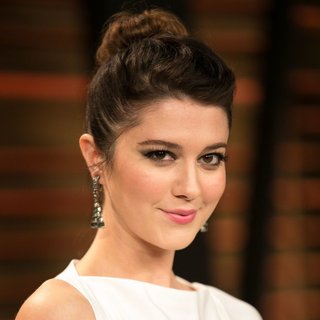 A&E Network's drama series "" announces some of its main cast members. ("", "") joins the ensemble along with Sandrine Holt ("", "") and Agnes Bruckner ("").

According to Deadline, the TV series will take place in a small town that is turned upside down when several local people who have been long presumed dead suddenly reappear, bringing with them both positive and detrimental consequences.

News
>
Movie News
June 08, 2014 12:11:03 GMT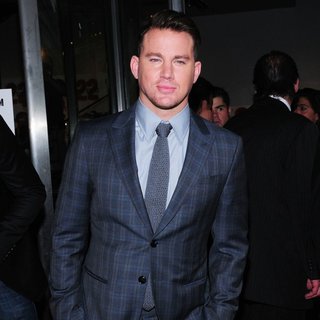 While details of the first "" film are still kept under wraps, gives a hint at Fox's plan regarding the upcoming spin-off. "We've talked about it being a standalone, first, and actually trying to change the 'hero, superhero movie,' " he said in a chat with MTV News.

"Because Gambit is not your typical hero," so the hunky star explained during the promo tour for his new film "". "He's a thief. He walks on the gray. I'm hoping we can change it a little bit, and then ultimately feather into the other ones."

News
>
Celebrity Gossip
June 08, 2014 11:46:47 GMT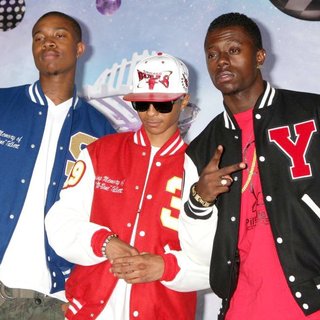 , best known for their hit "Teach Me How to Dougie", is mourning the loss of another of its members. JayAre whose real name is Cahron Childs passed away Friday, June 6 at the young age of 25. He reportedly went into cardiac arrest and passed away in the hospital while being treated for sickle cell anemia.

"Sickle cell took my brother away from me today...with that being said I'm proud to know that with that disease he made the best of his life," fellow member Smoove Da General took to Twitter to grieve. "Rest in peace Jayare I'm gonna miss u forever ..I will never get over this..but I know God got u..and I know You got me."

News
>
Movie News
June 08, 2014 10:32:56 GMT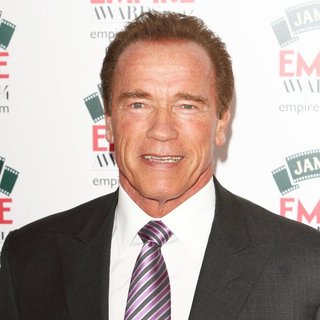 New pictures from the set of "Terminator: Genesis" land online. The photos feature and give a better look at the actor as aging robot in the reboot. He sports grey hair and wears a fake scar makeup.

"It's this metal skeleton. But above that is human flesh. And the Terminator's flesh ages, just like any other human being's flesh. Maybe not as fast. But it definitely ages," he once explained his older appearance as the cyborg.

News
>
TV News
June 08, 2014 09:56:22 GMT

is set to play in an upcoming TV movie for Lifetime, TVLine confirms. Oscar-nominated actress ("") will serve as a director, while Shem Bitterman is tapped as a screenwriter for the biopic which is due in 2015.

The film "chronicles the headline-making relationship between the iconic singer, actress, producer and model, and singer, songwriter Bobby Brown - from the time they first met at the very height of their celebrity, to their courtship and tumultuous marriage. Throughout it all, difficulties followed the superstar couple while they dealt with the overwhelming rewards and consequences of the fame and fortune created by Whitney's meteoric rise that would soon overshadow them both."

News
>
Movie News
June 08, 2014 09:27:16 GMT

Edgar Wright's replacement is announced by Marvel. Peyton Reed ("", "Bring It On") is officially tapped as a new director for "" after Wright, who was attached to the project since 2006, departed due to creative differences.

"" director Adam McKay who was originally rumored as one of the candidates to take over the helming duty will be involved in the comic book adaptation to polish the script. Wright previously penned the screenplay with Joe Cornish.

News
>
Celebrity Gossip
June 08, 2014 08:49:29 GMT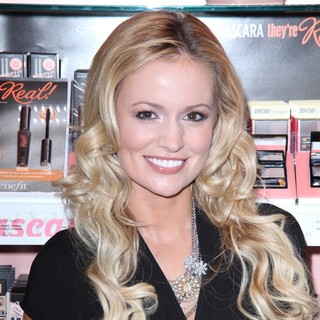 is officially married. The former star of "" tied the knot with Tyler Johnson in a surprise wedding on Saturday, June 7. The couple swapped wedding vows at Johnson's family farm in Sharon, South Carolina.

The guests, around 200 family and friends, didn't know it would be a wedding. They only received invitations in the form of viewfinders containing pictures with message to join a so-called party to celebrate Maynard and Johnson's engagement.

News
>
Celebrity Gossip
June 08, 2014 07:51:18 GMT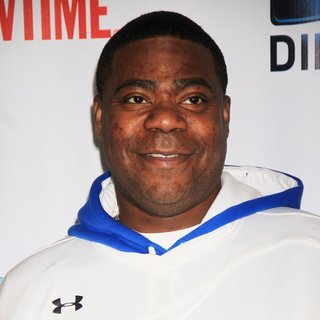 Kevin Roper, a 35-year-old truck driver who caused a six-car accident in New Jersey, has been taken into custody. One man died and three others including were critically injured. The trucker was charged with one count of death by auto and four counts of assault by auto. He turned himself in to authorities Saturday afternoon, June 7 and was being held on $50,000 bail.

The accident happened early Saturday morning in the northbound lanes of the Cranbury Township section of the turnpike near mile marker 71.5. The driver of the truck "failed to observe slow moving traffic ahead of him" and swerved at the last minute in an attempt to avoid an accident.