News
>
Celebrity Gossip
June 01, 2014 16:32:41 GMT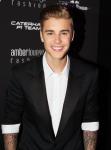 caused a buzz after a video that showed him dropping N-word while telling a racist joke to a group of friends emerged online. The video was taken a few years ago during his early career as part of his 2011 documentary "".
News
>
Movie News
June 01, 2014 15:51:45 GMT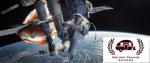 "" wins big at this year's Golden Trailer Awards. The epic space thriller starring and grabs the top honor, Best in Show, for its trailer dubbed "Detached" which sees the two stars floating through space before she loses hold of a life line.
News
>
Celebrity Gossip
June 01, 2014 14:53:17 GMT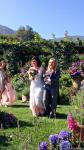 finally ties the knot. The Grammy-winning singer wed her longtime partner Linda Wallem, a co-creator of TV series "", on Saturday, May 31 at the San Ysidro Ranch in Montecito, California, at the foot of the Santa Ynez Mountain range.
News
>
Movie News
June 01, 2014 14:03:32 GMT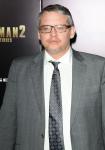 Adam McKay is no longer in talks to replace Edgar Wright as a director for "". The helmer of the two "Anchorman" movies confirmed on Twitter that he did enter negotiations with Marvel but he decided to pass on the project.
News
>
Celebrity Gossip
June 01, 2014 13:31:04 GMT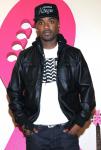 landed in trouble with the law over the weekend. The R&B singer whose real name is William Ray Norwood Jr. was taken into police custody Friday night, May 30 at the Beverly Wilshire Hotel in Beverly Hills. He allegedly created a disturbance at the swanky hotel and got involved in a violent confrontation with police officers.