News
>
Celebrity Gossip
April 27, 2014 16:57:29 GMT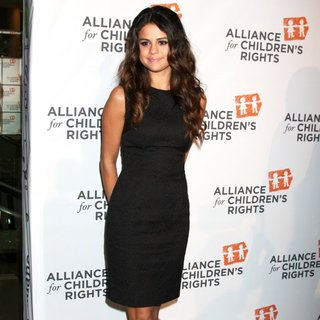 has a new manager, less than a month after news broke out that she fired her mother and stepfather. Us Weekly learns that the "" actress has hired Bradford Cobb, who manages and .

Cobb was listed as one of Billboard's 40 executives under 40 in July 2013. "For me, it's really about the team," Cobb talked about his key to success. "Everyone [at Direct Management Group] works on all of the clients, and we build the right team for each artist."

News
>
Celebrity Gossip
April 27, 2014 16:37:23 GMT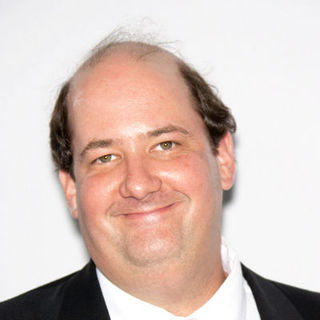 Actor , 41, gets hitched. The former star of "" exchanged wedding vows with girlfriend Celeste Ackelson on Saturday, April 26 in his backyard. The newlyweds later hosted a reception at the Wilshire Country Club to celebrate their nuptials with family and friends.

Baumgartner's former co-star like , Oscar Nunez, and were among the celebrity guests at the wedding. Fellow castmember was in attendance as well, coming with his wife . "" alum was there too.

News
>
Celebrity Gossip
April 27, 2014 14:34:30 GMT

Donald Sterling broke silence after he was hurling racist comments against minorities. The Los Angeles Clippers owner was believed berating his girlfriend, V. Stiviano, for broadcasting her association with black people, but the embattled billionaire insists in a statement issued by his camp that he is not racist. He also questions the authenticity of the tape.

"We have heard the tape on TMZ," his rep says. "We do not know if it is legitimate or it has been altered. We do know that the woman on the tape - who we believe released it to TMZ - is the defendant in a lawsuit brought by the Sterling family alleging that she embezzled more than $1.8 million, who told Mr. Sterling that she would 'get even.' "

News
>
Music News
April 27, 2014 13:39:45 GMT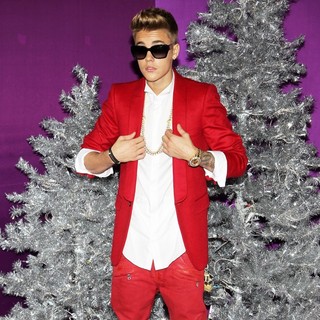 surprised his fans on April 26 by releasing a brand new song called "Hard 2 Face Reality" online. He sings about the struggles of having "relationships over the phone, talkin' to your significant other all night long."

Bieber invaded his friend's SoundCloud account to spread the new music. "@CrazyKhalil you left your soundcloud open so i used it," the Canadian teen singer wrote, before uploading the audio on his own account a few hours later.

News
>
Celebrity Gossip
April 27, 2014 12:54:06 GMT

Wedding bells are on the way for . Multiple media reports that the 52-year-old actor has proposed to his girlfriend, 36-year-old British lawyer Amal Alamuddin. Rumor has it, he may have proposed during a recent vacation in Cabo San Lucas, Mexico.

The pair reportedly celebrated their engagement with friends at Craig's restaurant in West Hollywood on April 23. They were also spotted on Thursday dining with his longtime pals, model and her husband Rande Gerber, at Malibu hot spot Nobu.

News
>
Celebrity Gossip
April 26, 2014 19:27:16 GMT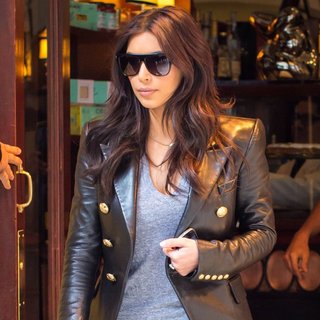 Grace Coddington, the creative director of Vogue magazine, reveals the story behind the decision to put and her fiance on the front page of their recent issue. While saying that the cover was her idea, Grace shares an interesting comment about Kim.

"There was a wedding story to be done," she told Financial Times, "And Anna [Wintour] probably had them in mind, because she had been seeing a lot of Kanye, so she said, 'Maybe we should shoot it on lookalikes.' And I thought, 'Why not just do it on the real thing? This is Vogue.' "

News
>
Movie News
April 26, 2014 18:51:45 GMT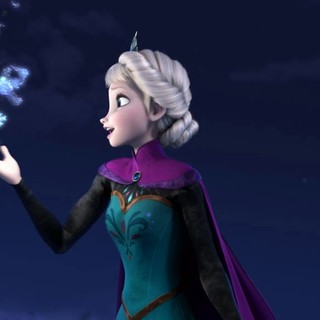 ©
Did Disney ban word "God" from its movies? While talking about their songwriting process, Oscar-winning songwriters, Robert Lopez and Kristen Anderson-Lopez, who penned "" theme song "Let It Go", let it slip that it was a policy at the Mouse House.

"It's funny. One of the only places you have to draw the line at Disney is with religious things, the word 'God,' " Kristen said in a recent interview with National Republic Radio's Terry Goss. Robert then chimed in, "You can say it in Disney but you can't put it in the movie."

News
>
Celebrity Gossip
April 26, 2014 17:55:14 GMT

Donald Sterling comes under fire for making racist comments. In a tape obtained by TMZ, the owner of NBA team Los Angeles Clippers is heard berating his girlfriend, model V. Stiviano, for hanging out with black people despite the fact that she is of mixed race herself.

The argument between the couple was seemingly caused by an Instagram picture of Stiviano and , which she apparently removed from her account later. "Why are you taking pictures with minorities...why?" the 81-year-old billionaire asked his girlfriend.