News
>
Celebrity Gossip
April 27, 2014 16:57:29 GMT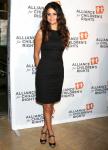 has a new manager, less than a month after news broke out that she fired her mother and stepfather. Us Weekly learns that the "" actress has hired Bradford Cobb, who manages and .
News
>
Celebrity Gossip
April 27, 2014 16:37:23 GMT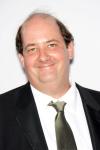 Actor , 41, gets hitched. The former star of "" exchanged wedding vows with girlfriend Celeste Ackelson on Saturday, April 26 in his backyard. The newlyweds later hosted a reception at the Wilshire Country Club to celebrate their nuptials with family and friends.
News
>
Celebrity Gossip
April 27, 2014 14:34:30 GMT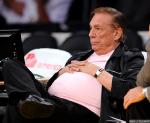 Donald Sterling broke silence after he was hurling racist comments against minorities. The Los Angeles Clippers owner was believed berating his girlfriend, V. Stiviano, for broadcasting her association with black people, but the embattled billionaire insists in a statement issued by his camp that he is not racist. He also questions the authenticity of the tape.
News
>
Music News
April 27, 2014 13:39:45 GMT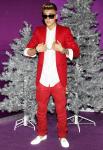 surprised his fans on April 26 by releasing a brand new song called "Hard 2 Face Reality" online. He sings about the struggles of having "relationships over the phone, talkin' to your significant other all night long."
News
>
Celebrity Gossip
April 27, 2014 12:54:06 GMT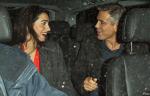 Wedding bells are on the way for . Multiple media reports that the 52-year-old actor has proposed to his girlfriend, 36-year-old British lawyer Amal Alamuddin. Rumor has it, he may have proposed during a recent vacation in Cabo San Lucas, Mexico.
News
>
Celebrity Gossip
April 26, 2014 19:27:16 GMT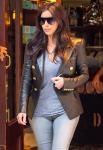 Grace Coddington, the creative director of Vogue magazine, reveals the story behind the decision to put and her fiance on the front page of their recent issue. While saying that the cover was her idea, Grace shares an interesting comment about Kim.
News
>
Movie News
April 26, 2014 18:51:45 GMT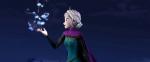 Did Disney ban word "God" from its movies? While talking about their songwriting process, Oscar-winning songwriters, Robert Lopez and Kristen Anderson-Lopez, who penned "" theme song "Let It Go", let it slip that it was a policy at the Mouse House.
News
>
Celebrity Gossip
April 26, 2014 17:55:14 GMT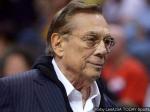 Donald Sterling comes under fire for making racist comments. In a tape obtained by TMZ, the owner of NBA team Los Angeles Clippers is heard berating his girlfriend, model V. Stiviano, for hanging out with black people despite the fact that she is of mixed race herself.