News
>
Movie News
March 02, 2014 05:48:47 GMT

and his son came as 'winners' at the 2014 Razzie Awards while annual 'favorite' dodged it out this year. The event's 34th annual ceremony to honor worst of the worst in movies were held at Los Angeles' Ignited Spaces on Saturday, March 1, a day before the Oscars.

Jaden was named Worst Actor for his role in "" while his dad took the supporting title for starring in the same sci-fi movie. The father and son duo were also named Worst Screen Combo. nabbed the Worst Actress category for starring as a drag in "". The supporting actress went to for her cameo in "".

News
>
Celebrity Gossip
March 02, 2014 03:14:57 GMT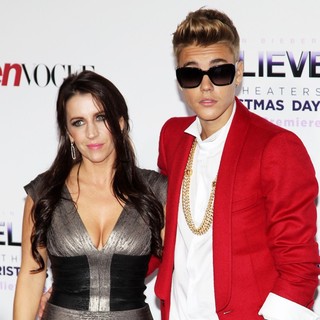 reached the age of 20 on Saturday, March 1 and he chose to celebrate it with a low key party surrounded by his family. Justin's father Jeremy Bieber flew to the pop star's new home in Atlanta, Georgia with his other children, 5-year-old Jazmyn and 4-year-old Jaxon, for some family time.

"Happy Birthday son. Wow 20!" Jeremy, who reportedly just separated from his younger children's mother Erin Wagner, tweeted. Justin's mom Pattie Mallette, who split from Jeremy when Justin was 2, also tweeted, "Happy Birthday YOU KNOW WHO! I love you. Xoxo". Justin himself tweeted a smiley face. Earlier this week he wrote, "Bday week. wish the world would learn to believe in the goodness in people and be kind to one another. together we can change the world :)".

News
>
Celebrity Gossip
March 02, 2014 02:40:11 GMT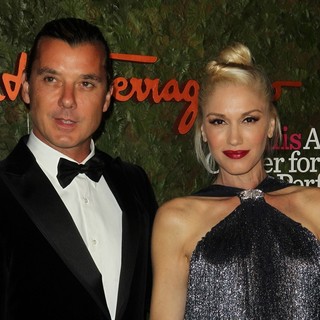 and are parents to another baby boy. The singer gave birth to her third son with the former rocker on Friday, February 28.

"Welcome Apollo Bowie Flynn Rossdale," Rossdale tweeted on Saturday, adding an explanation of the unusual name. "Bowie" is the maiden name of Rossdale's mother while "Flynn" is Stefani's mother's maiden name.

News
>
Movie News
March 02, 2014 01:13:16 GMT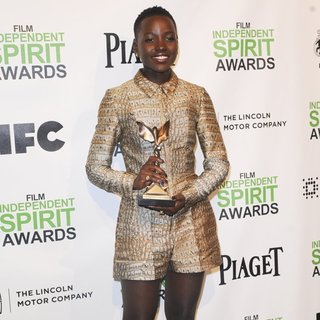 "" is paving its way toward Oscar victory. The period drama came as big winner at the 2014 Independent Spirit Awards which was held Saturday, March 1 morning in Santa Monica, California.

Winning five awards in total, "12 Years a Slave" took home Best Feature, Best Director for Steve McQueen, Best Supporting Actress for , Best Cinematography for Sean Bobbitt and Best Screenplay for John Ridley. "You dared me, you scared me and you make me go to places I wasn't prepared to go," birthday girl Nyong'o thanked her co-stars.