News
>
Movie News
March 02, 2014 05:48:47 GMT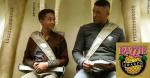 and his son came as 'winners' at the 2014 Razzie Awards while annual 'favorite' dodged it out this year. The event's 34th annual ceremony to honor worst of the worst in movies were held at Los Angeles' Ignited Spaces on Saturday, March 1, a day before the Oscars.
News
>
Celebrity Gossip
March 02, 2014 03:14:57 GMT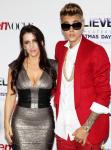 reached the age of 20 on Saturday, March 1 and he chose to celebrate it with a low key party surrounded by his family. Justin's father Jeremy Bieber flew to the pop star's new home in Atlanta, Georgia with his other children, 5-year-old Jazmyn and 4-year-old Jaxon, for some family time.
News
>
Celebrity Gossip
March 02, 2014 02:40:11 GMT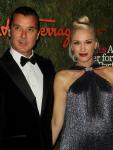 and are parents to another baby boy. The singer gave birth to her third son with the former rocker on Friday, February 28.
News
>
Movie News
March 02, 2014 01:13:16 GMT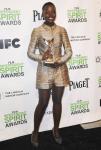 "" is paving its way toward Oscar victory. The period drama came as big winner at the 2014 Independent Spirit Awards which was held Saturday, March 1 morning in Santa Monica, California.