News
>
Celebrity Gossip
February 09, 2014 15:15:44 GMT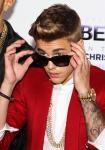 There's a word on the street that is dating 17-year-old singer/dancer Katherine Gazda. The troubled pop star was introduced to Gazda by mutual friend rapper Blake Kelly and is said to have hit it off with her instantly.
News
>
TV News
February 09, 2014 14:50:22 GMT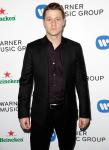 has nabbed the lead role in FOX's "". The "" star is to play Detective James Gordon, who would later be the city's commissioner, in the Batman prequel pilot.
News
>
Music News
February 09, 2014 14:06:50 GMT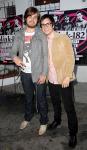 took safety precaution of canceling their performance in Atlanta. The rock band was two songs into their concert at The Tabernacle on Friday, February 7 night when they noticed the floors started to crack.
News
>
Celebrity Gossip
February 09, 2014 00:41:02 GMT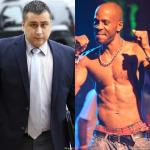 There will be no boxing match between George Zimmerman and for the owner of Celebrity Boxing Damon Feldman said "people's feelings meant more to me." Damon announced on Saturday, February 8, "The George Zimmerman fight is canceled I'm sorry for anyone I hurt with this but this was a very big opportunity thank you."
News
>
Celebrity Gossip
February 09, 2014 00:19:49 GMT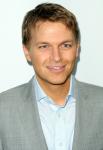 Slipped in between his response to adopted daughter's accusations, talked about the possibility that his son with is 's. The director wanted to emphasize how Mia lied about the paternity of Ronan Farrow who was born during their courtship.