News
>
Celebrity Gossip
December 15, 2013 12:24:04 GMT
In her latest effort to "Free the Nipple", pulled up her own shirt to expose her breasts in the middle of snowy weather. The "Wrecking Ball" singer posted the photo on Twitter but censored her modesty with a pair of hearts and "Merry Christmas".

Cyrus has been supporting the documentary film, "Free the Nipple", which questions the censorship laws in America. The movement argues how violence is less censored than female body. "Merry Christmas THANK YOU NY for being one of the few states to @freethenipple," Cyrus tweeted along with the picture. She added later, "It's not about getting your titties out. It's about equality."

News
>
Celebrity Gossip
December 15, 2013 09:51:21 GMT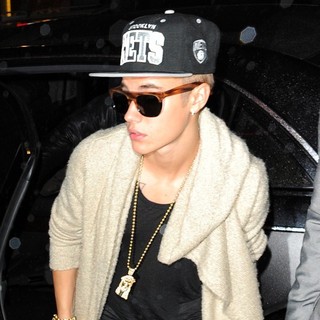 Paramedics were dispatched to 's Calabasas home on early Saturday, December 14 morning. A 20-year-old female had passed out during a party thrown by the "As Long as You Love Me" singer.

The 911 call was made by Bieber's security team as caution. An ambulance was due to be dispatched when they said they would transport the girl to a hospital on a private ride. The girl later regained consciousness before she was taken to hospital, and she insisted to call off the ambulance.

News
>
Music News
December 15, 2013 09:14:26 GMT
and his company OVO are being sued for breach of contract and unjust enrichment fraud. Concert promoter Status Entertainment wanted the rapper to pay $202,800 plus interest and court fees in return for two canceled gigs in Chicago.

The promoters accused Drake of pulling diva move when he upped his fee during his "meteoric rise to the top of the music charts, achieving worldwide fame and fortune" after initially agreeing to perform for $250,000 fee. Status had transferred the rapper $100,000 in advance but he pulled out of the March 2012 show without returning the money.

News
>
TV News
December 15, 2013 06:59:38 GMT

As expected, "" spoofed the recent infamous President Barack Obama's speech at Nelson Mandela's memorial. A sign language interpreter, played by , took everything literally what Obama, played by Jay Pharoah, said, and communicated it in the way he understood.

The President's trip to Mandela's memorial service in Johannesburg, South Africa made headlines earlier this week when a phony sign language interpreter made up gestures. In a press conference, Pharoah's Obama addressed the progress of his ObamaCare website, explained his selfie picture with fellow world leaders, and his controversial handshake with Cuban President Raul Castro.

News
>
Celebrity Gossip
December 15, 2013 06:18:12 GMT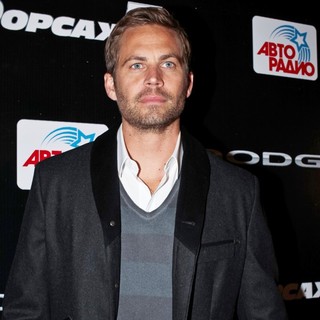 A memorial was held for following the Saturday, December 14 funeral at the Forest Lawn Memorial Park Cemetery in the Hollywood Hills. Spotted among the crowd of family and friends were Walker's "" co-stars , and .

The memorial was held on the Universal lot and attended by around 200 people. Walker's father Paul Walker Sr., his siblings, his manager Matt Luber and Ron Meyer took the podium to share kind words about the actor. "There was a lot of crying" at the service, a source told E! News. "It was just very sad."