News
>
Celebrity Gossip
December 08, 2013 14:24:20 GMT

and may have denied that they are an item last month but it did not stop them from going on another date. The young couple were seen leaving a hotel in New York City together to catch breakfast, just the two of them.

Styles exited Gansevoort Hotel on Saturday, December 7, followed by Jenner. The member was quickly swarmed by fans but was protected by his bodyguards as he crossed the street to grab breakfast. Jenner, keeping her long locks down, appeared to be startled by but continued walking a few feet away from Styles.

News
>
Music News
December 08, 2013 13:45:30 GMT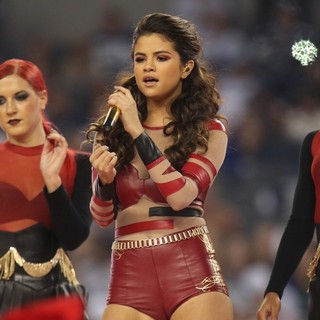 had a meltdown on Friday, December 6 at KIIS FM's 2013 Jingle Ball after a technical error occurred during her performance. The former Disney darling was caught dropping the F bomb and walking off stage before completing her set.

When her audio and mic malfunctioned, Gomez shouted to the crowd, "Sorry, the sound isn't working!" She continued, "Are you guys having a good night? I promise, a lot cooler people are gonna come out tonight. Is it okay if I perform two more songs and you guys can get to it?"

News
>
TV News
December 08, 2013 01:20:09 GMT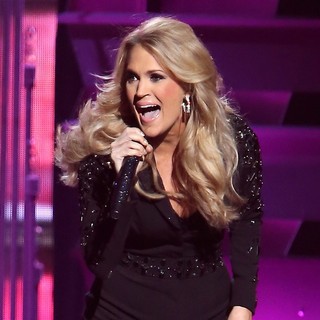 knew that slipping into the shoes of beloved actress was going to generate criticisms, yet she can't help to respond. After her critically-panned performance on NBC's "", she took to Twitter to bash "mean people."

Underwood's acting chop got under scrutiny from fans of the classic movie, including original star Kym Karath. "Must admit some scenes are actually painful to watch," the actress who played Greti von Trapp tweeted on Friday, December 6. "Mystified & disappointed so far by SOM special. So far only happy with . Love Carrie Underwood but this role is just not right for her. She is lovely her voice is beautiful but acting is wrong."

News
>
Music News
December 08, 2013 00:58:25 GMT

gave new meaning to Christmas with her sexy version of the festivity. Performing for KIIS FM's Jingle Ball at Staples Center on Friday, December 6, she writhed against a "very bad" Santa's crotch, ground on a sexy female reindeer, and rubbed a dwarf's cone bra.

The 21-year-old singer took the stage for "#GetItRight" in a high-cut sequined briefs and matching crop top. She strutted around the stage with a fluffy Channel bag and a microphone shaped like a candy cane. "You are a VERY BAD Santa ‪@CheyneThomas," Cyrus tweeted a day after the performance along with a photo of her and the Santa.