News
>
Celebrity Gossip
April 21, 2013 16:49:38 GMT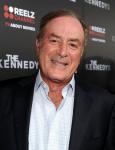 Al Michaels had a run-in with the law over the weekend. The longtime sportscaster on NBC's "Sunday Night Football" was arrested for drunk driving after failing a field sobriety test at a DUI checkpoint in Santa Monica Friday night, April 19.
News
>
Celebrity Gossip
April 21, 2013 16:37:22 GMT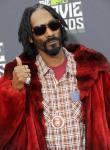 was supposed to have a big celebration over the weekend, but the party could not be held as scheduled. Rumor has it, police came ordering the bash be stopped after they received complaints from the people living next doors.
News
>
Celebrity Gossip
April 21, 2013 15:46:06 GMT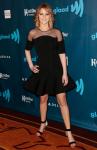 was on hand to present former U.S. President Bill Clinton with the Advocate for Change Award at GLAAD Media Awards Saturday night, April 20 at the J.W. Marriott Los Angeles. The "" star was joined by movie mogul Harvey Weinstein.