News
>
TV News
November 04, 2012 16:44:04 GMT
"" did not miss Hurricane Sandy in one of its sketches this weekend. A fake press conference was held by New York Mayor Michael Bloomberg, played by , and New Jersey Governor Chris Christie, played Bobby Moynihan. Each of them was accompanied by their personal signer for the hearing-impaired.

Armisen did a good imitation of a whiny Bloomberg but it was new "SNL" cast member Cecily Strong who impressed with her portrayal of Bloomberg's overly-expressive interpreter, Lydia Callis. Armisen then handed over the mic to Moynihan, who introduced his fictional interpreter, Roxy, played by Nasim Pedrad. Clearly lacking the skill in sign language, Roxy animated everything that Moynihan said.

News
>
Music News
November 04, 2012 15:39:37 GMT

have pulled the music video of "Looking Hot" a day after its premiere. The reunited band received complaints from the Native Americans over the content and theme of the video which tells a war between Western cowboys and Indians.

"As a multi-racial band our foundation is built upon both diversity and consideration for other cultures," the band wrote on their official site Saturday, November 3. "Our intention with our new video was never to offend, hurt or trivialize Native American people, their culture or their history. Although we consulted with Native American friends and Native American studies experts at the University of California, we realize now that we have offended people."

News
>
Celebrity Gossip
November 04, 2012 15:00:18 GMT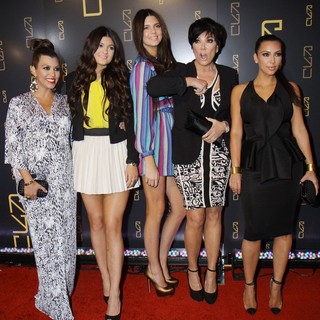 The Kardashian sisters' new cosmetic venture is facing double trouble as two companies have planned to launch lawsuits that accuse them of stealing their trademarks. , , and 's makeup line Khroma is now battling not only Beverly Hills-based makeup company called Chroma but also a company called Kroma with no "H".

Per TMZ, the second company has registered its name to the U.S. Patent and Trademark Office (PTO) and already locked down the legal rights to that name back in January. In fact, Khroma received a rejection letter from PTO on the basis that the name is too similar to Kroma.

News
>
Music News
November 04, 2012 14:19:07 GMT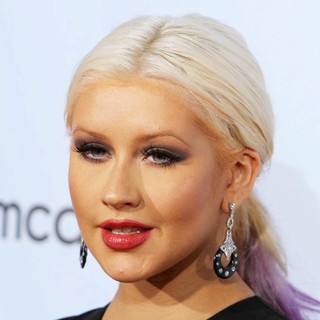 , , , and the other artists who supported NBC's "Hurricane Sandy: Coming Together" telethon, managed to raise nearly $23 million in a single night. The money will be donated to The American Red Cross in aid of the storm's victims in the East Coast.

Red Cross and NBCUniversal announced on Saturday, November 3, a day after the benefit concert, "We are incredibly grateful and humbled by this outpouring of support for those who are suffering as a result of Superstorm Sandy. Our preliminary results of nearly $23 million raised are an extraordinary example of how the American people pull together in times of disaster. Their generous donations will go directly to those in need, and we urge the public to continue to give. We also thank the dedicated and talented team at NBCUniversal for the millions of people they have helped through this telethon."

News
>
Music News
November 03, 2012 18:17:55 GMT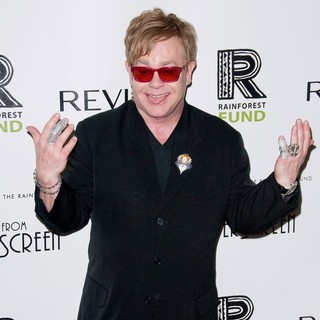 is freed from the accusation that he lifted off the words of his 1985 hit "Nikita" from a song by a photojournalist slash songwriter Guy Hobbs. A federal judge has dismissed the lawsuit filed by Hobbs after John argued that he would never steal lyrics from a little known songwriter and that the theme of his song is too general.

In Hobbs' claim, he wrote a song called "Natasha" 29 years ago after he got romantically involved with a Ukrainan waitress on board a Russian cruise ship. His ballad talked about the impossible love between a Western man and Ukrainian woman during the Cold War. He then sent the lyrics to several music producers but did not get published.

News
>
Celebrity Gossip
November 03, 2012 18:00:42 GMT
is back in the arms of hotelier Andre Balazs. The comedienne was spotted going out with Balazs in several occasions in the past few weeks and packed on the PDA on Friday, November 2 during a lunch at The Deck Restaurant in Laguna Beach, California.

"They were kissing a lot, [and were] very lovey-dovey," an eyewitness told Us Weekly. "They seemed very relaxed." Handler took a quick break from him to walk her dog along the beach before rejoining him for a drink. The talk show host has not confirmed the report.

News
>
Celebrity Gossip
November 03, 2012 17:46:09 GMT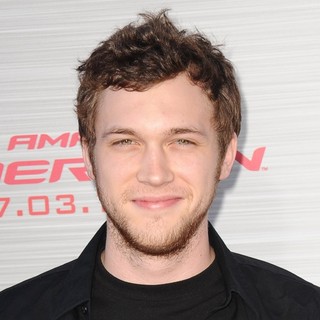 ' family reportedly is not getting help from the "" champion to pay off their debt. Phillips' dad is forced to put his family's 24-year-old business, Albany Sporting Goods and Pawn, in auction later this year to cover the expenses.

The family has reached out to Phillips for help but the words allegedly fell into deaf ears. They were hurt especially because they had spent a lot of money to travel and support the singer while he was still competing for "Idol".

News
>
Celebrity Gossip
November 03, 2012 17:22:30 GMT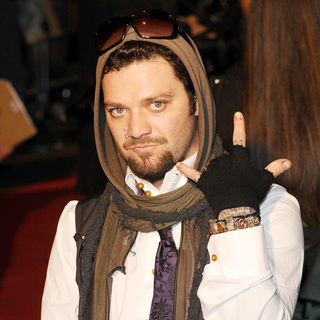 is now back to single in the eyes of the law. The "Jackass" star's divorce from ex-wife Missy Rothstein has been finalized, she confirmed via Twitter on Thursday, November 1.

"Official Divorced :) happy Finally Free…. who wanna come to my Divorce Party haha :-)" Rothstein tweeted. She also retweeted a photo of multi-colored balloons that read "Just Divorced."