News
>
Celebrity Gossip
October 28, 2012 15:21:50 GMT

"Rock and Roll" singer Gary Glitter was identified as the man who was arrested by police in the investigation of late BBC presenter Jimmy Savile's child sex abuse case. The 68-year-old man was seen leaving his apartment in London without handcuffs, being escorted by a policeman to a vehicle.

"The man, from London, was arrested at approximately 0715 on suspicion of sexual offenses. The individual falls under the strand of the investigation we have termed 'Savile and others'," a statement from the police read.

News
>
Celebrity Gossip
October 28, 2012 14:59:56 GMT

went as a sexy mermaid on this year's Halloween. The reality star attended Midori Green Halloween party in New York City on Saturday, October 27 in a 1984 movie "Splash" - inspired costume complete with the shell bralet and fishtail skirt.

According to the Washington Post, Kardashian spent two months to plan her mermaid costume and two hours to get ready. Wearing platinum blond hair, she showed off her best assets in the costume. She took some pictures on her phone of her and boyfriend before attending the party. "Me & my captain!" she tweeted.

News
>
Celebrity Gossip
October 28, 2012 14:38:43 GMT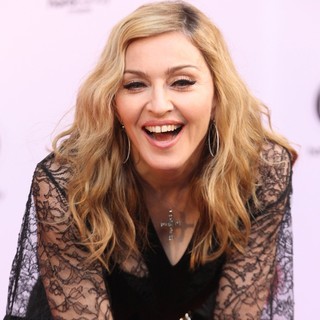 has gone great length to support Barack Obama but she was not met with favorable response on Saturday, October 27. The singer slipped in some advice for her audience at her New Orleans concert which is part of her MDNA Tour.

"Who's registered to vote?" she asked the crowd. "I don't care who you vote for as long as you vote for Obama." Some of the audience booed at her and reportedly walked out of her concert. Madonna then added, "Seriously, I don't care who you vote for ...do not take this privilege for granted. Go vote."

News
>
Celebrity Gossip
October 28, 2012 14:24:46 GMT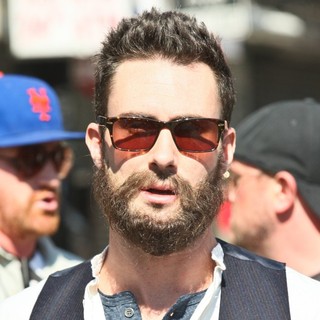 has taken a stand for , slamming her haters. The singer said "F**k you" during a press conference on Friday, October 26 to those who criticized Aguilera's body image.

"People shouldn't say those kinds of things. Because, 'F**k you.' Come on, guys. Grow up," Levine said in defense of his "" co-mentor. He believed the worst part of celebrity culture is when "people feel like they can just say nasty things about other people."

News
>
Celebrity Gossip
October 28, 2012 14:10:29 GMT

Natina Reed, most famous for being one part of female group Blaque, was killed in a hit-and-run accident, just several days before her 33rd birthday. The singer, who also starred in 2000 flick "Bring It On", was struck by a car in metro Atlanta on late Friday, October 26.

Police said Reed was hit in the roadway at an intersection on U.S. 29 near Lilburn at about 10:30 P.M. "The driver of the vehicle contacted 911 to request assistance," the press release from Gwinnett (Ga.) Police Department stated. "Natina Reed was pronounced dead at Gwinnett Medical Center at 10:59 P.M. E.S.T."

News
>
Celebrity Gossip
October 27, 2012 19:45:28 GMT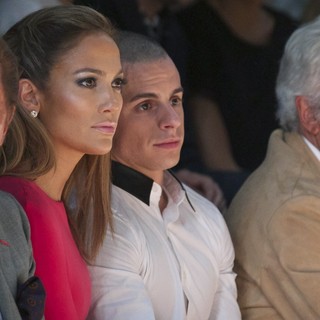 and boyfriend Casper Smart exchanged romantic tweets to mark their one-year dating anniversary. Although they played it coy at the beginning at their relationship, Lopez and Smart were extra public with their love expression on Thursday, October 25.

"BEAUcasperSMART BEAR!!!!!!!!!!!!!! Today is OUR's!! Thank you for sharing your beautiful smile with me everyday!" Lopez wrote on her account. Smart responded, "Happy 1 yr. anniversary to the most Gorgeous, Kind, Sweet, Funny, Beautiful Lil Bear in the world.... Love Bear #October25". He also retweeted a fan's message that congratulated both of them.

News
>
Celebrity Gossip
October 27, 2012 19:32:08 GMT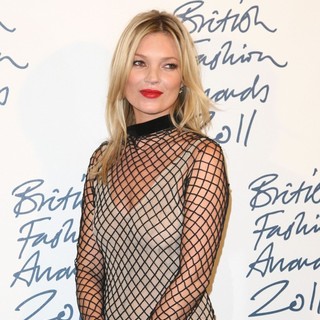 is breaking off the association with "heroin chic". The supermodel wrote in her new autobiography, "Kate: The Kate Moss Book", that she never used drugs despite being labeled the nickname back in 1993 because people thought she looked like one.

"If I was anorexic or if I was on heroin, maybe I would have been a bit more 'oh dear! But I wasn't any of those things that they were painting me to be," she said as quoted by Daily Mirror. U.S. president Bill Clinton even once criticized her for being anorexic.

News
>
Celebrity Gossip
October 27, 2012 19:18:00 GMT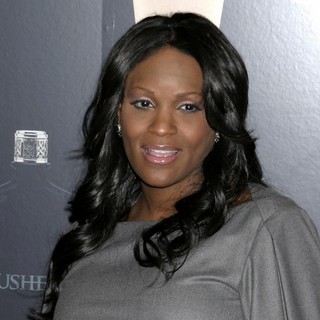 's ex-wife Tameka Foster seems to be deeper in financial trouble. The mother of five is being sued by her landlord for failing to pay rent and other stuff totaling close to $50,000.

In its lawsuit, Antelope Valley Plaza (AVP) claimed Tameka has not paid $36,943.42 for the three retail spaces in a Georgia complex she has rented since two years ago. She signed a two-year lease agreement on the properties which are used as her business of indoor play center for kids, Kangazoom.

News
>
Celebrity Gossip
October 27, 2012 18:58:50 GMT

and shared a rather intimate greeting on Thursday, October 25 episode of "". Brand was Leno's second guest of the night. He entered the stage and straight away kissed openly-lesbian Lynch on the lips.

"That kiss on the mouth has taken our relationship to the next level," said Brand. Lynch, who is married to clinical psychologist Lara Embry, complimented him, "You have really nice teeth for a British person." Brand returned the compliment with "You've got nice lips for a Yank."

News
>
TV News
October 27, 2012 18:37:28 GMT

Former "Brotherhood" actor Ethan Embry has been added to the second season of "". The ABC drama has cast Embry in a recurring role which details are still kept a secret. Entertainment Weekly reported that he will be a visitor to Storybrooke, although it is unknown whether he will be a magical creature or not.

The news of new characters has been shared by actor Raphael Sbarge, who plays Jiminy Cricket in the Enchanted Forest and therapist Archie in Storybrooke. He told The Clicker, "I feel very strongly (creators Edward Kitsis and Adam Horowitz) are so good at storytelling that they have a bigger plan in store for us. We'll all be very pleased, surprised and delighted by what occurs."