News
>
Celebrity Gossip
October 14, 2012 15:13:20 GMT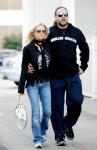 Words have spread that actor is single again after separating from wife of nine years Australian actress, Danielle Spencer. The couple reportedly split on friendly terms and that their main concern was to protect their young sons, Charles, 8, and Tennyson, 6.
News
>
Celebrity Gossip
October 13, 2012 20:19:40 GMT
Gary Collins has drawn his last breath. The Emmy-winning TV host and actor died on early Saturday, October 13 morning in Biloxi, MS at the age of 74 of natural causes. According to Harrison County Coroner Gary Hargrove, Collins died at approximately 12:56 A.M., soon after arriving at Biloxi Regional Medical Center.
News
>
Music News
October 13, 2012 20:02:45 GMT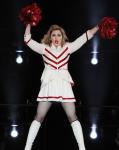 showed her support of a little girl by dedicating a song for her and performing a striptease at her Wednesday, October 10 concert in Los Angeles. The singer took her clothes off one by one as she sang "Human Nature" for 14-year-old Pakistani girl named Malala Yousafzai who got shot in the head by a Taliban soldier but is still fighting for her life.
News
>
TV News
October 13, 2012 19:42:58 GMT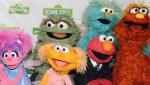 Fans of the Muppets will march the street on November 3 at the National Mall in Washington, D.C. to save the Big Bird and the gang. They are protesting against Republican presidential candidate Mitt Romney's pledge to cut the federal government's subsidy to PBS, home to "Sesame Street".
News
>
Celebrity Gossip
October 13, 2012 17:51:32 GMT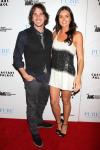 Courtney Robertson apparently is not crying over her failed relationship with "" Ben Flajnik. A photo evidence of her making out with one of the rejects from "" has been obtained.
News
>
Movie News
October 13, 2012 17:22:14 GMT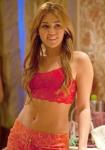 The first trailer of Weinstein's "" has been released. Lead star transforms herself from street private investigator to an FBI agent going undercover as a college student.