News
>
Celebrity Gossip
October 07, 2012 14:35:25 GMT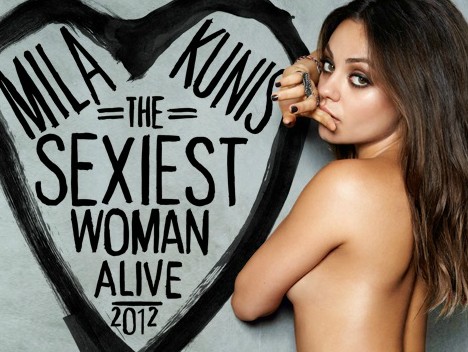 is "Sexiest Woman Alive" Esquire version. The "" actress appeared topless on the magazine's November issue cover and said confidently on the interview, "If I wanted to charm the pants off you, I could."

Kunis is not just "sexy" but stayed true to herself. "What I do and who I am are two different things," she said. "And they always will be. What happens with people is they lose sight of who they are, and they become either who they want to be or they are perceived to be. I've consciously separated my two lives. I love what I do. I couldn't imagine doing anything else. But when I'm done with work, I'm done with work."

News
>
Celebrity Gossip
October 07, 2012 13:56:41 GMT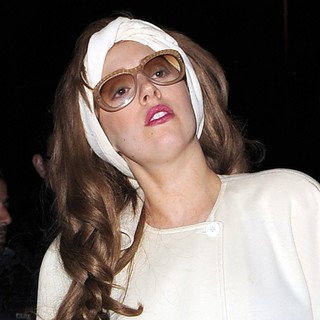 A New York City restaurant owned by 's family has been slapped with "C" grade for having a total of 42 violations. The lowest grade given to a restaurant is granted to those who earn more than 28 violations.

Joanne Trattoria, which is run by GaGa's parents Joseph and Cynthia Germanotta, was given a health inspection on October 2. According to The Smoking Gun, the Department of Health noted six "critical" violations including failing to protect food from potential contamination. The eight separate sanitary infractions include inadequate personal cleanliness, no proper use of utensil and uncleaned surface.

News
>
Movie News
October 06, 2012 18:24:49 GMT
Some Bond-related items were auctioned by Christie's on Friday, October 5, and among those who fetched the highest was an "unwashed" trunk worn by in "". The size L, blue and navy swimming trunk has sold for 44,450 pounds after joked at the intro, "All I'm going to tell you is they're unwashed."

Among 50 pieces of 007 memorabilia went up for sale at the auction to mark the 50th anniversary of Bond films. Another piece from "Casino Royale" was the Aston Martin DB5 driven by Craig, which was sold for 241,250 pounds.

News
>
Celebrity Gossip
October 06, 2012 18:07:44 GMT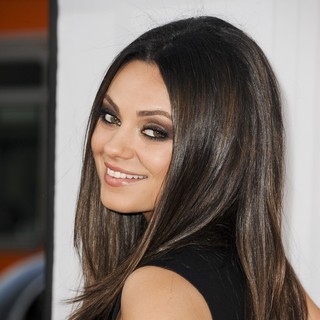 is blending her life to boyfriend , being spotted at a Kabbalah service with him. The "" actress accompanied Kutcher on September 18's Rosh Hashanah holiday services at the Kabbalah Center in NYC.

"The men and women are separated [during the service], but Ashton always smiled at her," an eyewitness told Us Weekly. He reportedly later "ran to embrace her," and "they were clapping and praying. She was taking it all in."

News
>
Celebrity Gossip
October 06, 2012 17:48:11 GMT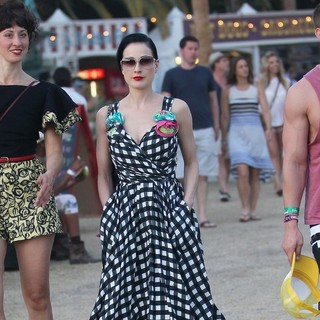 reportedly failed to nail down although she had made the first move. The burlesque dancer met the actor at an Italian restaurant in Los Angeles and tried to chat him up, only to go home alone later.

According to Radar Online, Von Teese licked her lips in the direction of Cooper and sent a drink to him. Cooper was not even slightly interested, refusing the offer and leaving the place without saying goodbye. "Bradley completely snubbed Dita when she made a beeline for him," a witness said. "She was desperate to get his attention, so she asked the waitress to go over to his table and ask him what he wanted to drink. Bradley told the waitress he's on a health kick at the moment and said he was fine."

News
>
TV News
October 06, 2012 17:30:36 GMT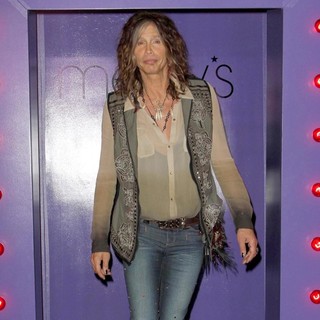 Two celebrities have agreed that the feud between and on "" audition was actually staged. , who used to judge the show with and for two seasons, called it a BS, and so did "" coach .

TMZ caught up with Tyler outside a restaurant on Friday, October 5 night, asking him whether he thought the fighting was not real. " 'Course, are you kidding?" he told the reporter, adding that he would never go back to the show. Tyler quit last season to pursue new projects with .

News
>
Celebrity Gossip
October 06, 2012 17:12:34 GMT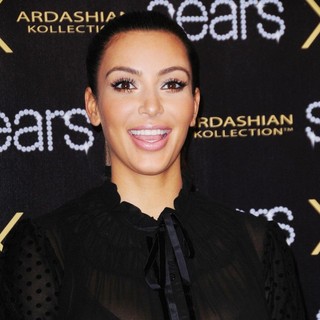 While her divorce is yet finalized, has already imagined what her next wedding will be like. In the new issue of England's Tatler magazine, where she models a wedding gown, she revealed about her marriage to and her hope for the future.

Kim stood firm that her 72 days of marriage to Kris was not a scam. "I mean, that is just not the person I am. Who would honestly get married for ratings? It's not like the ratings had dropped and we needed a boost," the reality show star said. "Never mind other peoples' emotions - who would mess with their own emotions in that way? And for me to do it and have it not work out was the most embarrassing thing. It was risking ruining my career."