News
>
Celebrity Gossip
September 30, 2012 16:23:37 GMT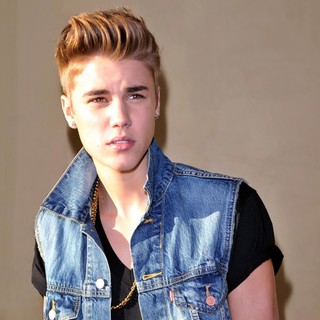 has addressed the embarrassing moment that happened at the first stop of his "Believe" tour. The pop star was throwing up on stage while performing a song in Glendale, Arizona, and he blamed it on milk.

A video obtained by TMZ shows the 18-year-old singing "Out of Town Girl" and descending from the stairs with his dancers. As soon as he got to the bottom, Bieber turned around, hunched over and puked. He then ran to the side of the stage while his dancers and the music went on.

News
>
Celebrity Gossip
September 30, 2012 08:55:55 GMT

The 2012 BET Hip-Hop Awards was marred with a backstage altercation between and . New York DJ Funkmaster Flex said in a tweet that shots were fired but Atlanta Police Department confirmed that no guns were fired during the incident and no arrest has been made.

It is yet clear what triggered the argument between Ross and Jeezy. Flex said they had words backstage and began the "pushing and shoving". Shortly after, he reportedly heard shots fired in the parking lot and police were called in at approximately 7:30 P.M.

News
>
Celebrity Gossip
September 30, 2012 08:35:18 GMT
Four months after announcing their engagement, 's bassist Jared Followill and model girlfriend Martha Patterson tied the knot in a casual affair. The wedding was held outdoor in Charlotte, Tennessee on Saturday, September 29.

The wedding picked a rustic theme with the bride and groom wearing Lucchese boots during the ceremony. Friends and family including Followill's bandmates stayed around for a celebration at the rustic Front Porch Farms after the ceremony. "They had a great farm-to-table cuisine with all of their favorite things. It was down home and very real. It was very much true to their style," a source told People mag.

News
>
Celebrity Gossip
September 30, 2012 07:57:02 GMT

walked down the aisle on Saturday, September 29 in the picturesque Big Sur, California. The "Princess Diaries" star married fiance of one year, Adam Shulman, in a custom made Valentino gown which has the vintage feel and was combined with a long train.

The weekend wedding began on Friday with a rehearsal dinner at the Ventana Inn and Spa. The following day, around 100 guests were ushered to the ceremony and reception venue by bus before sunset. People mag said the wedding decor used many branches to blend in with the natural background.

News
>
Celebrity Gossip
September 29, 2012 18:59:29 GMT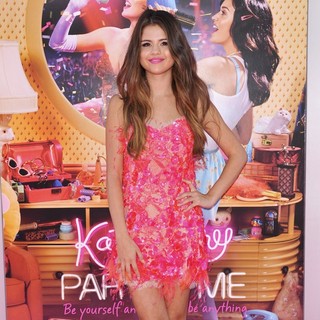 did not see it coming when played a scary prank on her. The actress, who was on "" to promote her new movie "", was left screaming when Leatherface from "Texas Chainsaw Massacre" suddenly appeared behind her.

Gomez and DeGeneres were talking about being scared when the man in costume quietly approached Gomez with chainsaw. "We go to Disneyland a lot, he likes it, but we go to Knott's Scary Farm because that's my favorite," Gomez said about her and boyfriend 's favorite place. "I'm the kind of person that likes to get scared - but I'm covering my eyes and ears the entire time."

News
>
Celebrity Gossip
September 29, 2012 18:43:45 GMT

secretly blended with ordinary people while she stayed in the village of Rotherfield two years ago. She was serving chips to locals from a food truck in East Sussex and nobody had a clue that she was the daughter of Rock 'n' Roll king .

Kim Scales, who owned the food truck, told Mail Online, "It was when she first moved to the village about two years ago. She is really interested in who people are and wanted to know all about our lives and how we live."

News
>
Celebrity Gossip
September 29, 2012 18:26:32 GMT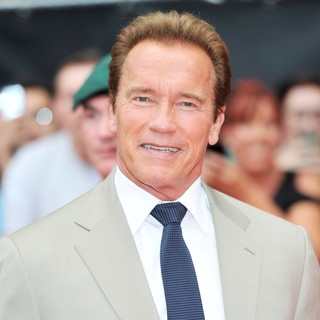 was true to his words when he said he would not censor anything in his new autobiography, "Total Recall: My Unbelievably True Life Story". The actor admitted that he had an affair with actress while he was living together with Maria Shriver.

In his book, Schwarzenegger recalled a "hot affair" when he and Nielsen were filming "Red Sonja" together back in 1985. However, he realized at that time that it would not last and the affair only made him convinced that he wanted to marry Shriver.

News
>
TV News
September 29, 2012 18:02:02 GMT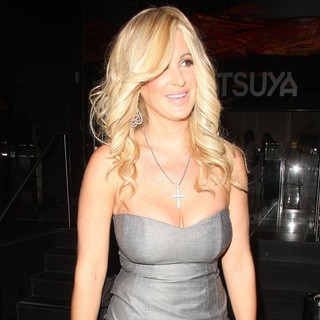 doesn't need the other housewives to star in a reality show. The "" star is getting her own show, which would be the Bravo TV program's spin-off.

Kim has been filming her new series in Georgia. Producers wanted to give her the focus because her short-term series, "Don't Be Tardy for the Wedding", which aired earlier this year on Bravo, did well on the ratings.

News
>
Celebrity Gossip
September 29, 2012 17:35:42 GMT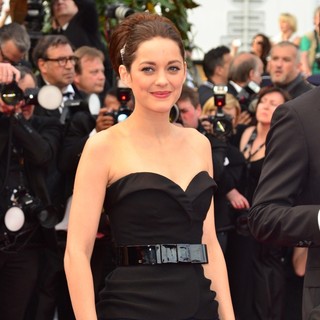 The woman who sent numerous bizarre videos has pleaded guilty to online stalking. Teresa Yuan, a Chinese medicine expert, admitted to sending 504 emails containing 120 bizarre webcam videos of herself to Cotillard's fan website over the course of four days last year.

In the chilling videos, Yuan, who suffers from bipolar disorder, discusses playing Russian roulette with the actress. Appearing with shaven head and without her top, Yuan talked about how the game's participants put a bullet into gun, spin it and pull the trigger at their head. "You have only one out of six chances of being shot. You have five out of six chances of living," she was quoted as saying in one of the videos.