News
>
TV News
August 19, 2012 16:55:58 GMT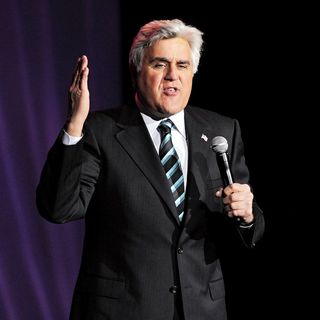 Earlier, it was reported that "" is laying off a couple dozens of staffers as part of a major budget restructuring. The late-night talk show's host has now shown a solidarity by taking a reduction in his paycheck.

Leno's salary is estimated between $25 million to $30 million and he's reportedly willing to go down to $20 million if it would save jobs. "Jay's foremost concern is for the wonderful people who work for 'The Tonight Show,'" Bruce Bobbins, a spokesman for Leno, said in a statement. "He did what was necessary to ensure their well-being." He did not say how much the salary would be reduced.

News
>
Music News
August 19, 2012 16:40:23 GMT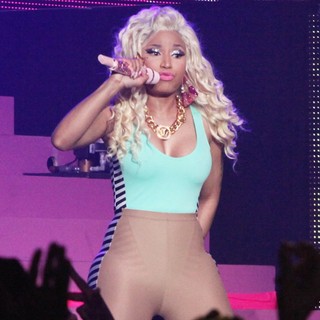 is under doctor's order to rest her vocal for a few days after forcing herself to perform in New York City on Tuesday, August 14 with bruised vocal cord. As a result, the "Starships" hitmaker has to cancel her gig at U.K.'s V Festival which takes place over two days this weekend.

Minaj was doing a make-up date on Tuesday for the canceled Hot 97 Summer Jam set in June. called off the concert after Hot 97 Morning Show host Peter Rosenberg threw a dis to the "Pink Friday" emcee.

News
>
Celebrity Gossip
August 18, 2012 19:30:51 GMT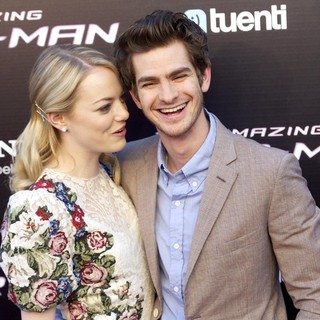 and his girlfriend were caught in a minor trouble with the law. The "Spider-Man" actor was pulled over by a police officer who noticed him speeding through Malibu.

Garfield was behind the wheel when the car was stopped on Friday, August 17, and Stone was right next to him on the passenger's seat, looking annoyed by . According to TMZ, the LA Country Sheriff decided to let them go with citation.

News
>
Music News
August 18, 2012 19:09:04 GMT

Former "Seinfeld" star Jason Alexander lent his acting talent to 's music video of "Trying Not to Love You". The 52-year-old actor played a love-struck coffee barista named Bud who has to compete for a blond beauty's affection against a motorcycle-riding dude, also played by Alexander.

Bud, got himself into a coffee-related fantasy starring the beauty, played by former "Baywatch" star Brooke Burns. His attempt to woo Gennifer was interrupted by the arrival of a suave barista who showed off his skill in coffee-making. The two baristas then competed among themselves. All the while, none of the Nickelback members make an appearance on the video.

News
>
Celebrity Gossip
August 18, 2012 18:42:43 GMT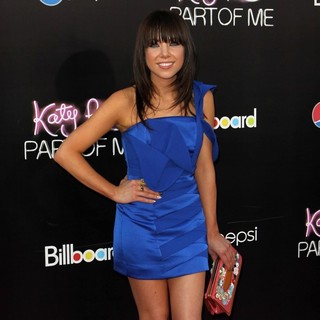 The identity of 's mysterious boyfriend has been revealed. The "Call Me Maybe" hitmaker, who said that she's been off the single market for more than a year, is reportedly dating musician Matthew Koma.

"He introduced her as his girlfriend," a source told People. "He seemed really excited about it, and she was smiling from ear to ear by his side during the introduction. He seems like a really nice and personable guy."

News
>
Celebrity Gossip
August 18, 2012 18:25:03 GMT

Miss China Wen Xia Yu won the Miss World beauty pageant 2012. At a ceremony held on Saturday, August 18 in the northeastern city of Ordos, China, the 23-year-old beat the other 115 contestants competing this year.

"When I was young I felt very lucky because so many people helped me and I hope in the future, I can help more children to feel lucky," Yu said why she deserves to win the title. When asked who should win, the music student said, "She should be a woman with kind heart and humility, who has simple values in complex world."

News
>
TV News
August 18, 2012 17:45:11 GMT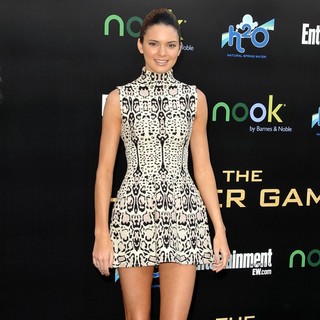 's little sister is to make her acting debut on CBS' "". The 16-year-old who has been making a buzz in the modeling world will appear in an episode of the crime drama as a sales assistant.

"I am SO excited to reveal to you all that I am going to be making my acting debut on Hawaii Five-O!! My episode will air in October this year and I can't wait to get started on filming. This is such an incredible opportunity for me and I'm excited for this new experience!!!" Jenner wrote on her blog Friday, August 17.