News
>
Movie News
July 15, 2012 16:58:55 GMT

"The Hobbit" was one of the most anticipated and crowded panels at San Diego Comic Con on Saturday, July 14 night. The excitement was kicked off early with a 15-minute behind-the-scene video featuring several action scenes as well as interviews with the cast and crew.

Director Peter Jackson greeted the audience, holding a cameraphone in his hand, and introduced the panel guests that include lead stars , and . , who got himself famous by portraying Frodo Baggins in the "Lord of the Rings" trilogy, was a surprise guest.

News
>
TV News
July 14, 2012 20:15:46 GMT

Those in attendance of "" San Diego Comic-Con panel on Saturday, July 14 were treated with a video that reveals the next baddie. The fairy tale series is bringing one of the most notorious villains of Disney, Captain Hook, to terrorize Storybrook in season 2.

"Bad things are still happening in Storybrook," Henry said in the video. "Really bad things. We need your help more than ever. And if you still don't believe me, take a look a this." A man whose face not shown broke into Mr. Gold's pawn shop with only one goal, to claim back his hook.

News
>
Celebrity Gossip
July 14, 2012 19:23:12 GMT

admitted that he and his "" team made a mistake on identifying . They aired a footage of Houston to accompany the interview with about the late singer's life but included a picture of a drag who was impersonating Houston.

The drag queen was German celebrity impersonator Ikenna Beney Amaechi who has been "playing" Houston for 21 years. "I was just sitting at home and at first I didnít realize it, but then it hit me like BOOM! It wasn't Whitney ...It was me!" Amaechi told TMZ.

News
>
Celebrity Gossip
July 14, 2012 19:08:38 GMT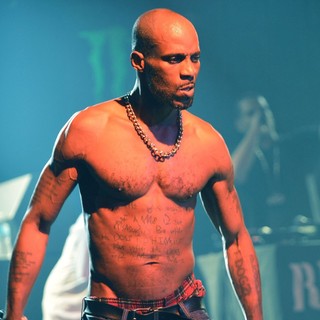 was admitted to hospital on Saturday, July 14 morning after he crashed the four-wheeler he was riding. The rapper was treated for a concussion and doesn't know when he will be released.

According to TMZ, DMX rode the four-wheeler outside his home in South Carolina and lost control while riding down the hill. He said he flipped over but fortunately landed on his backside. He claimed he did not remember much from the accident other than the lights from the ambulance.

News
>
Movie News
July 14, 2012 18:24:22 GMT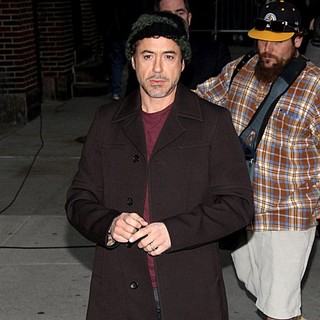 appeared in a video which was played during Marvel's Blu-ray event for "" at San Diego Comic-Con on Friday, July 13 night. The Iron Man depicter greeted specific group of fans from one of the lavatory units at the "" North Carolina set.

"I am coming to you live from a bathroom stall in Wilmington, North Carolina, where I am prepping to shoot the very famous toilet escape sequence from Iron Man 3. I'd like to congratulate you for being here, sitting where you are today, as am I, dropping a water moccasin," Downey Jr. said, holding a microphone while sitting on a toilet.