News
>
Celebrity Gossip
July 01, 2012 08:09:48 GMT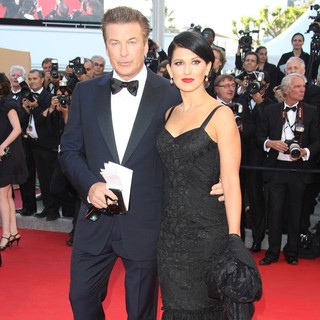 was seen with his rare smile for photographers as he made his way to the Basilica of St. Patrick's Old Cathedral in Manhattan. The "" star was attending his own wedding to yoga instructor Hilaria Thomas on Saturday, June 30, and he could not hide his happiness.

"Hilaria Thomas and Alec Baldwin were married this evening ...in New York City, sharing the occasion with family and friends inside the Cathedral, and Alec warmly receiving congratulations from well-wishing fans on his way into the service," Matthew Hiltzik, a friend of the couple, announced on Twitter.

News
>
Celebrity Gossip
June 30, 2012 19:21:22 GMT
gave away daughter Jade on her wedding. rocker walked his only daughter with Bianca Jagger on the aisle Saturday, June 30 at the Aynhoe Park Hotel near Banbury, Oxfordshire.

Jade swapped vows with DJ Adrian Fillary in front of celebrity guests such as model and designer Christian Louboutin. Moss' daughter Lila Grace was one of the flower girls. Meanwhile, the 40-year-old bride recruited her daughters with artist Piers Jackson, Assisi and Amba, to become the bridesmaids.

News
>
Celebrity Gossip
June 30, 2012 18:34:00 GMT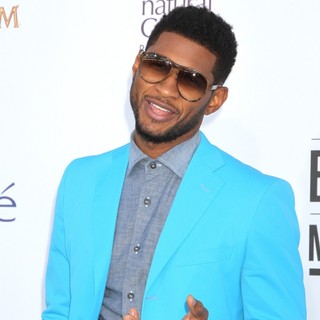 The woman who claimed she is Mrs. has been arrested for mental problems. Darshelle Jones-Rakestraw had visited the R 'n' B singer's house in Atlanta last weekend, sitting on his porch with her iPad plugged into a house outlet.

Usher spotted the woman from the security cam and called the police himself. Police arrested Jones-Rakestraw for disobeying a criminal trespass warning because she had visited the house the day before and warned. But she was in such a bizarre mental state that prison would not take her. Thus she was transferred to Emory Johns Creek Hospital where she was subject to psychiatric evaluation. She was discharged from the hospital shortly with a copy of the charges against her.

News
>
Celebrity Gossip
June 30, 2012 18:15:42 GMT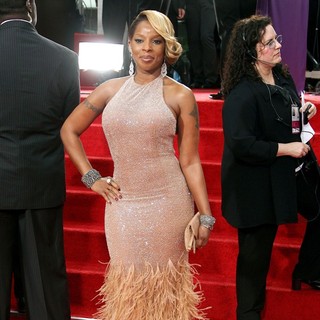 has issued an apology for the Burger King commercial which is deemed racist. The singer regretted that she did the ad, saying the whole debacle "hurt my feelings. It crushed me for like two days."

Blige admitted that she was initially excited to star in the ad. "It was sold to us that I would be shot in an iconic way," she told Hot 97's Angie Martinez. "I did it because I thought it was something that wouldn't come out like that."

News
>
Celebrity Gossip
June 30, 2012 17:56:47 GMT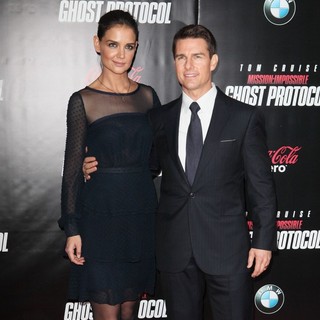 The speculation that is blindsided in his wife ' decision to get a divorce is getting stronger as there are reports that she had found a new place to live weeks before the papers were filed. Holmes allegedly rented her own New York City property which is separate from the couple's home.

Holmes announced the divorce through her New Jersey-based lawyer Jonathan Wolfe on Friday, June 29. Cruise was away filming "" in Iceland, making her move to the new place easier. Cruise released a statement via his rep shortly thereafter, "Kate has filed for divorce and Tom is deeply saddened and is concentrating on his three children. Please allow them their privacy."

News
>
Celebrity Gossip
June 30, 2012 17:34:31 GMT
Proud daddy-to-be showed off his wife's growing belly in a photo posted on his website. The singer took a picture of lifting her shirt to reveal the baby bump in their Los Angeles home, writing "My two girls!".

Field is due to give birth in September. They announced the pregnancy in March, almost two years after they got married. "Hey friendlies, I've been keeping a secret from you all," Williams gushed. "Me and Ayda are going to be a Mummy and Daddy this year!!!!!!!! We had sex! It works! We've seen scans and cried... looked at babies in commercials and teared up... the nursery is already planned."