News
>
Celebrity Gossip
June 03, 2012 06:03:06 GMT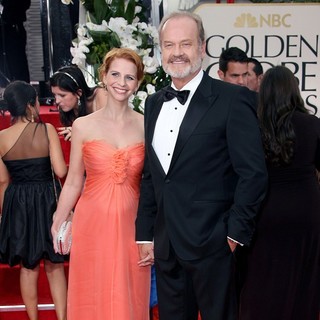 is married for the second time to his fourth wife, Kayte Grammer. The couple, who is expecting twins next month, renewed their wedding vows on Saturday, June 2 evening at the Little Church of the West in Las Vegas.

The Grammers first got married in a lavish ceremony in New York City's Longacre Theater on February 25, 2011. This time they made it intimate and private. "Kayte's the most wonderful person in the world," Grammer told People of his bride, who wore a custom-made Peter Langner baby-doll dress. "I'm just so happy! We're really excited." Grammer wore a Tom Ford suit.

News
>
Celebrity Gossip
June 03, 2012 05:50:59 GMT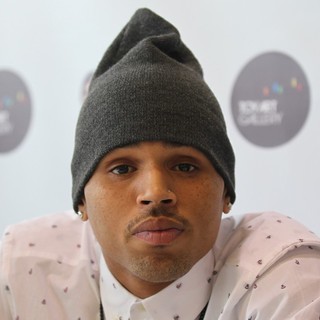 There's a Twitter war going on between singer and which was initiated by the former. McKnight took shots of Brown, and in his Twitter on Saturday, June 2, criticizing their behaviors.

McKnight tweeted, "Since everyone's so opinionated I'm taking suggestions on what I should do next I'm thinking rent a lambo and beat the s**t outta my girl... That's acceptable these days." This refers to Brown's infamous case of beating ex-girlfriend and almost chocking her to death.

News
>
Celebrity Gossip
June 03, 2012 05:19:36 GMT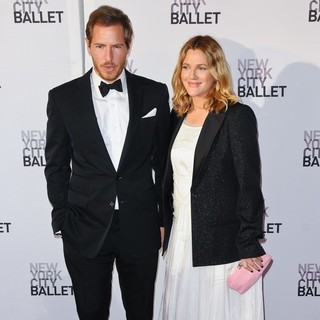 is a married woman once again. She has swapped vows with art dealer Will Kopelman in front of family and friends in an estate in Montecito, California on Saturday, June 2 evening.

The pregnant bride was wearing a Chanel, which is inevitable because her new husband's father, Arie Kopelman, is the former CEO for the brand. The groom was previously said wearing Tom Ford but E! Online reported that he, too, picked Chanel suit.

News
>
Celebrity Gossip
June 02, 2012 19:09:47 GMT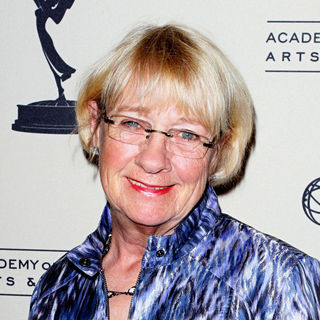 "" star Kathryn Joosten has died at the age of 72 on Friday, June 1 in Westlake Village, CA. The Emmy-winning actress' representative confirmed that she was surrounded by family and friends at the time of death.

Joosten who plays Karen McKluskey on "Desperate Housewives" has been battling lung cancer for years now. A heavy smoker, she was first diagnosed with lung cancer in 2001. She went through surgery and chemotherapy treatments that made her cancer-free in January 2010.

News
>
Movie News
June 02, 2012 18:39:20 GMT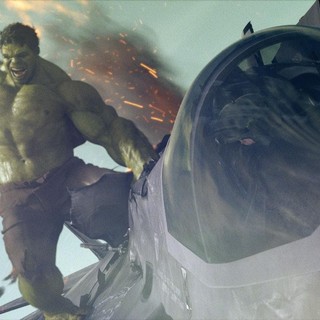 ©
"" has officially overtaken "" to be the third-biggest title of all time at the worldwide box office. The superhero flick scored its other box office history as it earned a cume of $1.331 billion on top of the Harry Potter franchise's $1.328 billion.

When it was first launched in April, the live-action gained $392.5 million opening worldwide. Within 19 days it matched the record for speed previously set by "" and "Deathly Hallows" in 2009 and 2011 respectively. It easily became the highest-grossing movie of 2012 after beating "".

News
>
Celebrity Gossip
June 02, 2012 18:15:19 GMT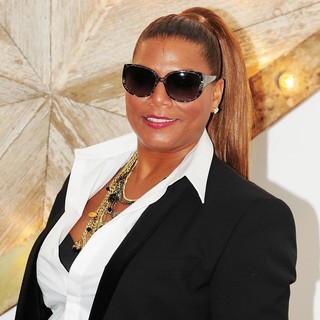 was not trying to make a statement at the Long Beach Lesbian & Gay Pride event last week. The "" actress said attending as Grand Marshall at the festival does not mean she came out as a lesbian.

"That definitely wasn't the case. I've never dealt with the question of my personal life in public. It's just not gonna happen," Latifah said in an interview with Entertainment Weekly. Her sexual orientation has been long debated. At the gay pride she told the crowd of 10,000 fans in Southern California that she had been "wanting to do this for a long time".

News
>
Celebrity Gossip
June 02, 2012 17:25:41 GMT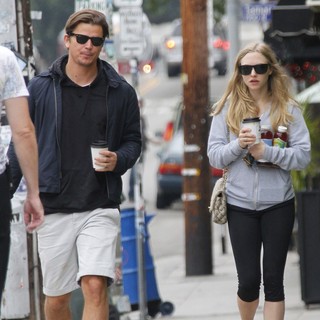 is not planning to get into a serious relationship at the moment. The "" star has reportedly taken her relationship with actor down a notch after four months of dating.

"She's kind of a super clingy girlfriend and he doesn't want that," one Hartnett insider told Us Weekly. "He really likes his space and she wasn't happy about that." However, it doesn't mean that they have called it quits, "they're definitely cooling down on his terms," the source added.

News
>
Movie News
June 02, 2012 17:09:43 GMT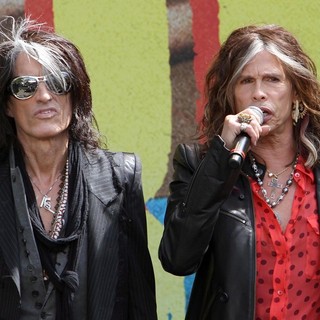 As previously reported, is to receive the MTV Generation Award at this Sunday, June 3 ceremony of 2012 MTV Movie Awards. MTV has announced that the artists on duty to hand the actor the honor are rockers and Joe Perry.

Depp and Aerosmith have been linked by their love of music. "Johnny is a great musician and many people don't know that, he plays piano, guitar, he knows his music. We are actually in Tim Burton's old studio right now called Swinghouse doing our new Aerosmith album, and Johnny will come down every other night," Tyler told FOX411. "And then when we are done recording I go up to Johnny's house and I play him stuff and ask if it is any good... He gives me (honest feedback)."