News
>
Music News
April 15, 2012 07:19:38 GMT

The Rock and Roll Hall of Fame ceremony went on smoothly on Saturday, April 14 night although the lead inductee, , was visibly absent. The frontman was even booed by the audience when it was his supposed turn to appear on the stage.

Earlier this week, Rose infamously announced that he had no interest in attending the ceremony held in Cleveland. It is thought that Rose's feud with former bandmates led to his reluctance to participate. In his own words he said he didn't want to be at an event where it "doesn't appear to be somewhere I'm actually wanted or respected."

News
>
Celebrity Gossip
April 15, 2012 06:21:39 GMT
likes to make it public when it comes to her private affairs, including an apology to her daughter. The troubled singer said sorry via Twitter to Frances Bean Cobain on Saturday, April 14 morning for accusing of hitting on the teen.

"Bean, sorry I believed the gossip," Love tweeted. "Mommy loves you." This time Love used her real Twitter account instead of her locked private account @cbabymichelle in which she threatened to kill Grohl. "I hear from frannies roommate that @davegrohl hit on frances, and that she was curious, I'm not mad at her, him I am about to shoot, dead," Love wrote earlier this week.

News
>
Movie News
April 15, 2012 05:47:18 GMT

, and some of the "" cast are reuniting in a few weeks to shoot additional scenes. A hundred and fifty days before the movie hits theaters, director Bill Condon announced that the last installment in the "Twilight" series needs to fill some missing pieces.

"Our Part Two puzzle is finally coming into full view, and in a few weeks we'll be heading back north to pick up some additional shots - the last tiny missing pieces," Condon said in a letter for the movie's fans which was posted on the movie's official Facebook page. He revealed that the new shots will not include any dialogue and is rather technical, adding that Stewart and Pattinson would "pop in those gold contacts one last time".

News
>
Celebrity Gossip
April 14, 2012 17:07:38 GMT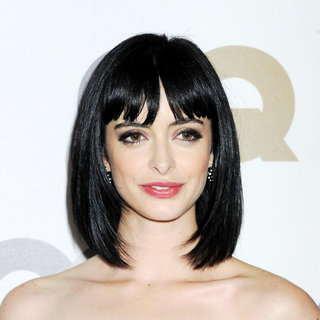 reportedly had an unpleasant flight that left her in tears. The "" star was involved in a verbal fight with a male flight attendant on board of United on Friday, April 13.

Witnesses who were on the same flight from New York City to Los Angeles told TMZ that the plane was experiencing severe turbulence. Ritter, however, got up when the "fasten seatbelt" sign was turned on. The flight attendant instantaneously confronted her.