News
>
TV News
April 08, 2012 16:28:19 GMT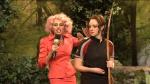 "" was inevitably spoofed on "" due to its popularity. The past weekend's episode was hosted by "" star who plays an obnoxious reporter covering the games like any other sports event.
News
>
Celebrity Gossip
April 08, 2012 15:52:37 GMT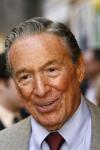 Mike Wallace, the face that was familiar for the "60 Minutes" viewers from the late 1960s to the late 2000s, has died at the age of 93. The legendary newsman died surrounded by family on Saturday, April 7 in New Haven, Connecticut following a long illness. He received triple heart-bypass surgery back in 2008.
News
>
Celebrity Gossip
April 07, 2012 17:58:58 GMT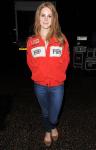 Reporters waiting outside Chateau Marmont on Friday, April 6 night were amazed to find 25-year-old singer exiting the place with who is exactly twice her age. The singers hung out together at the posh Hollywood hotel and left in the same SUV.
News
>
Celebrity Gossip
April 07, 2012 17:39:31 GMT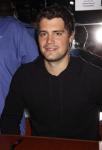 is slacking in the payment of child support for his son with ex-fiancee . The 21-year-old has not paid for 22 months since June 2010 and Bristol's attorney is taking action to collect the money.
News
>
Music News
April 07, 2012 17:21:43 GMT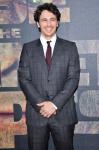 fooled around in his car while 's "Love You Like a Love Song" was blasting on his stereo. The 33-year-old actor posted a hilarious video on his WhoSay account of him belting out the words to his co-star's 2011 single.