News
>
TV News
April 08, 2012 16:28:19 GMT

"" was inevitably spoofed on "" due to its popularity. The past weekend's episode was hosted by "" star who plays an obnoxious reporter covering the games like any other sports event.

Wearing a pink wig and red suit, Vergara channeled ' Effie Trinket to report for Capitol TV. She was eager to interview the contestants on location in the Games arena. Each of the contestants she interviewed died by a competitor's hand after her segments. Then she came into contact with Katniss, played by Abby Elliott and asked a lot of questions about her love life.

News
>
Celebrity Gossip
April 08, 2012 15:52:37 GMT

Mike Wallace, the face that was familiar for the "60 Minutes" viewers from the late 1960s to the late 2000s, has died at the age of 93. The legendary newsman died surrounded by family on Saturday, April 7 in New Haven, Connecticut following a long illness. He received triple heart-bypass surgery back in 2008.

Wallace was considered the founding host as he was one of the original correspondents for the newsmagazine show which debuted in 1968. The CBS News Family, represented by Leslie Moonves, said in a statement, "It is with tremendous sadness that we mark the passing of Mike Wallace. His extraordinary contribution as a broadcaster is immeasurable and he has been a force within the television industry throughout its existence. His loss will be felt by all of us at CBS."

News
>
Celebrity Gossip
April 07, 2012 17:58:58 GMT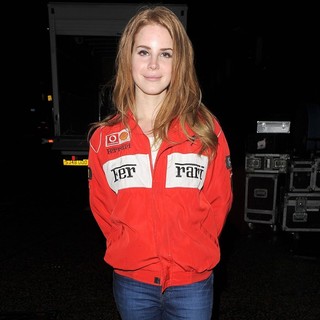 Reporters waiting outside Chateau Marmont on Friday, April 6 night were amazed to find 25-year-old singer exiting the place with who is exactly twice her age. The singers hung out together at the posh Hollywood hotel and left in the same SUV.

Del Rey, who was spotted in a concert last month, walked in front of Rose without opening her mouth for the reporters. Meanwhile, Rose managed to answer the question to "Any chance of you guys doing a reunion tour with full lineup in the future?" which was thrown by someone in the crowd. Rose replied, "Not in this lifetime".

News
>
Celebrity Gossip
April 07, 2012 17:39:31 GMT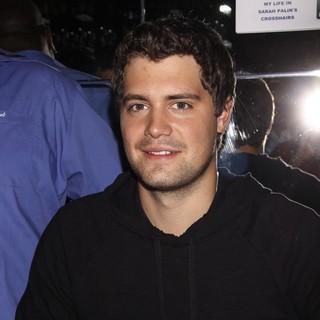 is slacking in the payment of child support for his son with ex-fiancee . The 21-year-old has not paid for 22 months since June 2010 and Bristol's attorney is taking action to collect the money.

According to court documents, Levi is supposed to pay $1,750 a month for Tripp. That means he owes the daughter of former Republican vice presidential candidate Sarah Palin an amount of $38,500.

News
>
Music News
April 07, 2012 17:21:43 GMT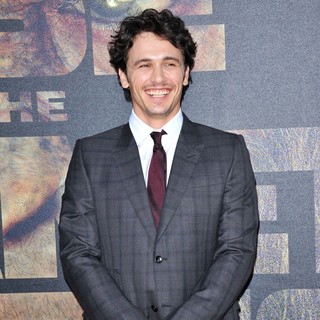 fooled around in his car while 's "Love You Like a Love Song" was blasting on his stereo. The 33-year-old actor posted a hilarious video on his WhoSay account of him belting out the words to his co-star's 2011 single.

Franco plays opposite Gomez in "", a drama comedy about four college girls who land in jail after robbing a restaurant in order to fund their spring break vacation. Gomez plays one of the girls names Faith, who is the most religious of the pack. , Rachel Korine and play the other three. Franco plays a drug and arm dealer named Alien who meet and aid the girls.