News
>
TV News
February 26, 2012 16:57:42 GMT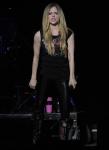 There's one more name reportedly in consideration to be the new judge of "". allegedly is in talks with the producers to fill in the empty slots left by and .
News
>
Movie News
February 26, 2012 16:40:49 GMT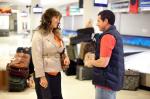 Members of the Golden Raspberry Foundation have determined that was not only bad as an actor but also as an actress. The comedian is nominated for a total of 11 Razzie Awards mainly for his double gender roles in comedy "".
News
>
Music News
February 26, 2012 16:14:39 GMT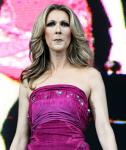 was forced to cancel a number of her concerts at Caesars Palace's Colloseum in Las Vegas due to virus that caused inflammation of her vocal cords. "I feel terrible about not being able to do these shows," said the singer in a statement.
News
>
Celebrity Gossip
February 26, 2012 16:02:39 GMT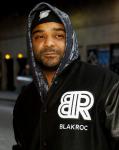 A mass fight broke at 's platinum party to celebrate the 20th anniversary of Foxwoods Resort Casino in Connecticut. The event started on Friday, February 24 night but slightly after 2 A.M. the next morning, things got out of hand at the foyer of the MGM Grand casino and five people were arrested including rapper .
News
>
Movie News
February 26, 2012 14:54:30 GMT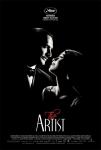 The possibility that "" could go home with an Oscar is getting bigger as the silent movie snatched Best Picture at the Indie Sprit Awards on Saturday, February 25. Hosted by , the awards event is one of the best indications of who will win at the 84th Academy Awards on Sunday, February 26.
News
>
Celebrity Gossip
February 25, 2012 19:45:24 GMT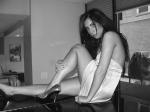 Some never-before-seen photos of back when she was still known as Stefani Germanotta have emerged. Aspiring photographer Malgortzara Saniewska met then 19-year-old GaGa at a New York restaurant where she worked as a waitress and took her for her object of art.
News
>
Celebrity Gossip
February 25, 2012 18:17:00 GMT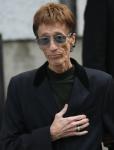 Barely three weeks after he announced that he was in a spectacular recovery from colon cancer, Robin Gibb is having a setback on his health. The 62-year-old singer was admitted back to hospital although his representative said that it was merely routine check-up. "Robin is at the London Clinic as part of his treatment and rehabilitation," the rep said.
News
>
Celebrity Gossip
February 25, 2012 18:00:53 GMT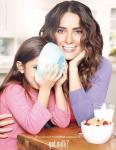 is campaigning for The Breakfast Project and she has unveiled her Got Milk? ad prints on Friday, February 24. Wearing a milk mustache, the 45-year-old actress appeared in an ad with a young actress who is intentionally around the same age as her four-year-old daughter, Valentina.
News
>
TV News
February 25, 2012 17:13:28 GMT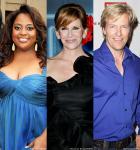 A few celebrity names who will join the new season of "" have been leaked ahead of the official announcement on Monday, February 27. , , and Jack Wagner have been confirmed by several websites to be contestants of season 14.