News
>
Celebrity Gossip
January 29, 2012 10:16:50 GMT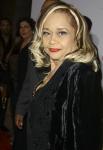 Stars turned up at the funeral of jazz legend to pay their last respect. , clad in black suit, gave a soulful rendition of the late singer's most famous hit, "At Last", in front of 300 mourners at Greater Bethany Community Church City of Refuge in Gardena, California on Saturday, January 28. She earned a standing ovation.
News
>
Music News
January 29, 2012 09:59:54 GMT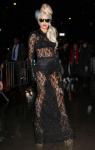 An ill-fated performance has pissed the Russians. In a performance deal gone wrong, a management firm is sued by TV service ZAO for screwing them out of $1.5 million.
News
>
TV News
January 29, 2012 09:35:02 GMT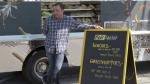 Donkey semen is not something to make fun of, especially for a TV show, animal activists said. Soon after "" host Joe Rogan revealed to EW about the grossest stunt they have ever done, American Donkey & Mule Society (ADMS) stepped up to voice their protests.
News
>
Movie News
January 29, 2012 08:53:01 GMT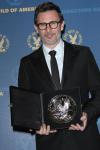 The 64th annual Directors Guild of America Awards honored Michel Hazanavicius as Director of the Year for his work in "". The Saturday, January 28 event at the Grand Ballroom at Hollywood & Highland saw the silent movie once again making a triumph at a Guild event, throwing it on a smoother road to the upcoming Oscars.
News
>
Music News
January 29, 2012 08:18:21 GMT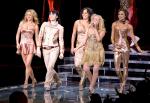 Fans of may have to wait first before getting all excited about their reunion. Earlier this week, Scary Spice aka said in a TV interview that they would be reuniting this summer for the Queen's Diamond Jubilee concert but a source said that one of them is not saying yes.
News
>
Celebrity Gossip
January 28, 2012 19:10:20 GMT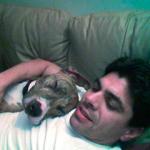 A soap opera actor had claimed his own life out of grief for his dog. Nick Santino, a struggling actor who has appeared on seven episodes of "" and six episodes of "", was found lifeless in his apartment bedroom on Wednesday, January 25 afternoon.
News
>
Movie News
January 28, 2012 18:51:27 GMT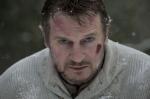 While "" is scaring moviegoers in the U.S., animal rights activists are fighting for its boycott. People for the Ethical Treatment of Animals (PETA) is one of the organizations who thought that there's a misinterpretation on the portrayal of wolves as aggressive and bloodthirsty animal.
News
>
Celebrity Gossip
January 28, 2012 18:35:32 GMT
Drama that becomes the central key to "Basketball Wives" escalated last Saturday, January 21 at a racetrack in Florida that police had to be called. The scuffle was between show's star Jennifer Williams and an assistant for Evelyn Lozada.
News
>
Celebrity Gossip
January 28, 2012 18:14:40 GMT
joined , and as some of the men who have been on 's life. During a radio interview on Friday, January 27, the rapper revealed a very personal fact about his sexual life, saying Kardashian was one of the flings he had.
News
>
Movie News
January 28, 2012 17:36:18 GMT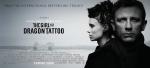 David Fincher refuses to cut his movie "" for India release. India's Central Board of Film Certification (CBFC) demanded that the director cut some scenes which make the film "unsuitable for public viewing in its unaltered form".