News
>
Celebrity Gossip
January 29, 2012 10:16:50 GMT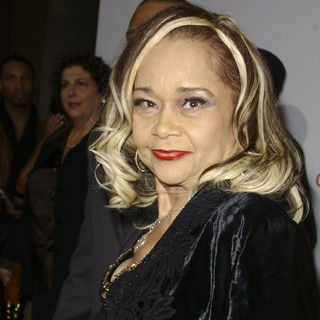 Stars turned up at the funeral of jazz legend to pay their last respect. , clad in black suit, gave a soulful rendition of the late singer's most famous hit, "At Last", in front of 300 mourners at Greater Bethany Community Church City of Refuge in Gardena, California on Saturday, January 28. She earned a standing ovation.

"It was so emotional," Aguilera told CNN after the funeral. "I went through the lyrics last night, and I did rehearsal ...and it took on a whole new meaning having been invited by her close friends and family to sing that classic song at her service. And I started crying every time I started to sing it, and I thought, 'My gosh, what if that happens tomorrow? I just want to do justice to Etta James. She meant the whole world to me, and it was a huge honor to be here today."

News
>
Music News
January 29, 2012 09:59:54 GMT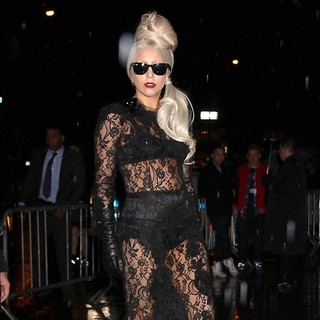 An ill-fated performance has pissed the Russians. In a performance deal gone wrong, a management firm is sued by TV service ZAO for screwing them out of $1.5 million.

ZAO, which filed the legal documents in Miami, claimed they paid the "Born This Way" singer to perform at their network MUZ-TV awards in June. The deal fell through but the money is not yet returned and $300,000 was siphoned as a broker fee.

News
>
TV News
January 29, 2012 09:35:02 GMT

Donkey semen is not something to make fun of, especially for a TV show, animal activists said. Soon after "" host Joe Rogan revealed to EW about the grossest stunt they have ever done, American Donkey & Mule Society (ADMS) stepped up to voice their protests.

ADMS' President told TMZ they don't "condone use of the animals in such a manner", adding "We feel this is a negative event and was not well thought out by the producers." It looks like the producers and NBC heads are considering to pull the episode from its Monday, January 30 schedule anyway.

News
>
Movie News
January 29, 2012 08:53:01 GMT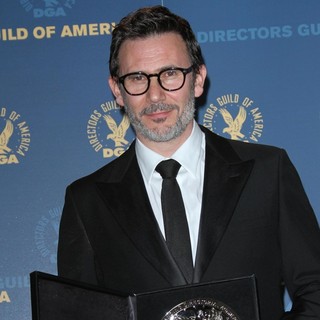 The 64th annual Directors Guild of America Awards honored Michel Hazanavicius as Director of the Year for his work in "". The Saturday, January 28 event at the Grand Ballroom at Hollywood & Highland saw the silent movie once again making a triumph at a Guild event, throwing it on a smoother road to the upcoming Oscars.

There have been only six instances in the history of DGA Awards that the guild's feature film winner did not win at the Oscars. Last year, "" went home with Oscar's Best Picture after director Tom Hooper won at the DGA Awards. Hooper personally handed his title to Hazanavicius this year.

News
>
Music News
January 29, 2012 08:18:21 GMT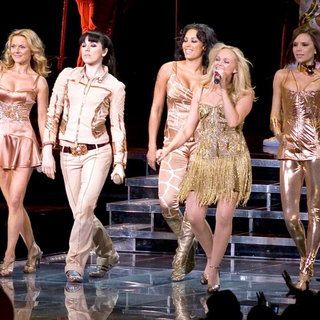 Fans of may have to wait first before getting all excited about their reunion. Earlier this week, Scary Spice aka Melanie Brown said in a TV interview that they would be reuniting this summer for the Queen's Diamond Jubilee concert but a source said that one of them is not saying yes.

Gary Barlow was the one who asked them to perform at the event. While Brown, , and have given their nods, aka Posh Spice simply doesn't have the time with her fashion business thriving and her brooding family needing her attention.

News
>
Celebrity Gossip
January 28, 2012 19:10:20 GMT

A soap opera actor had claimed his own life out of grief for his dog. Nick Santino, a struggling actor who has appeared on seven episodes of "" and six episodes of "", was found lifeless in his apartment bedroom on Wednesday, January 25 afternoon.

Santino, who overdosed on pills, left a suicide note that stated his reason of ending his own life. "Today I betrayed my best friend and put down my best friend. Rocco trusted me and I failed him. He didn't deserve this," the actor wrote. He called an ex-girlfriend at 2 A.M. that day.

News
>
Movie News
January 28, 2012 18:51:27 GMT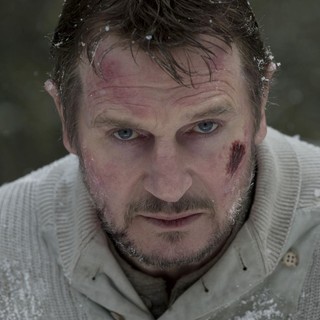 ©
While "" is scaring moviegoers in the U.S., animal rights activists are fighting for its boycott. People for the Ethical Treatment of Animals (PETA) is one of the organizations who thought that there's a misinterpretation on the portrayal of wolves as aggressive and bloodthirsty animal.

"The writers paint a pack of wolves living in the Alaskan wilderness as bloodthirsty monsters, intent on killing every survivor of a plane crash by tearing each person limb from limb," PETA said in a statement, referring to the scene where 's character fend off the wolves after his plane crashes.

News
>
Celebrity Gossip
January 28, 2012 18:35:32 GMT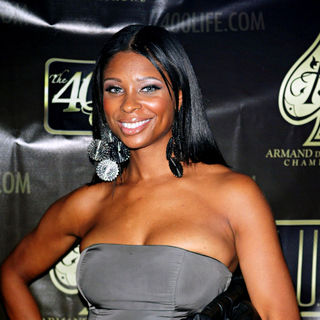 Drama that becomes the central key to "Basketball Wives" escalated last Saturday, January 21 at a racetrack in Florida that police had to be called. The scuffle was between show's star Jennifer Williams and an assistant for Evelyn Lozada.

TMZ's sources said, the women were at the VIP suite of Gulf Stream Race Track in Hallandale, FL. Nai Crooks, the assistant, called out Williams, who used to be her employer, and allegedly shoved Williams on the face. Crooks reportedly wanted the star to get out of her way, and the other women thought Crooks has become "too big for britches".

News
>
Celebrity Gossip
January 28, 2012 18:14:40 GMT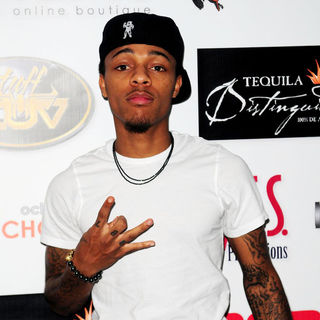 joined , and as some of the men who have been on 's life. During a radio interview on Friday, January 27, the rapper revealed a very personal fact about his sexual life, saying Kardashian was one of the flings he had.

Power 105.1 pressed questions on Bow Wow about the famous women he had been with, mentioning and Angela Simmons among others. Then the host asked about Kardashian and Bow Wow said with a smile, "Yo, I just want to know one thing though. Where did you hear 'that' one from? [Just say it's not true and we can leave it alone?] I just want to know where you heard that one from."

News
>
Movie News
January 28, 2012 17:36:18 GMT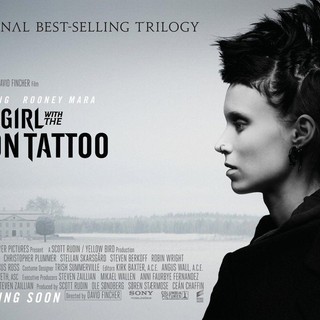 ©
David Fincher refuses to cut his movie "" for India release. India's Central Board of Film Certification (CBFC) demanded that the director cut some scenes which make the film "unsuitable for public viewing in its unaltered form".

These scenes include the lovemaking sessions between main characters, played by and , a lesbian scene between Mara and a woman she meets at a bar, a scene where Mara is raped and tortured, and another torture scene in which Mara pays a revenge. According to a spokesperson from Sony Pictures, CBFC specifically asked the nudity scenes to be cut and not blurred like the protocol.