News
>
Celebrity Gossip
January 22, 2012 16:45:58 GMT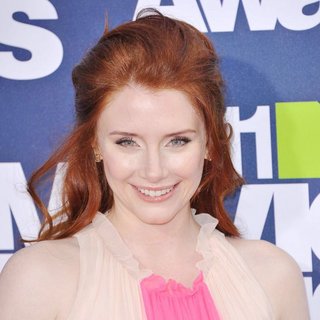 "" star gave birth to a healthy baby girl on Thursday, January 19. Grandfather of the baby, producer/director Ron Howard, proudly announced the happy news on Twitter, "Beatrice Jean Howard-Gabel Born Jan 19 2012 8lbs 6oz Bryce & Baby B are spectacular Daddy Seth & brother Theo are beaming ear to ear :-)"

Ron added, "Beatrice's arrival is hugely exciting for our family Thanks for all the kind tweets folks". His Twitter page was soon flooded with congratulations from his colleagues such as director M. Night Shyamalan and actress . Shyamalan wrote, "Ron, tell Bryce congratulations from our whole family. I'll be waiting to cast Beatrice in a few years! :-)"

News
>
Celebrity Gossip
January 22, 2012 16:26:15 GMT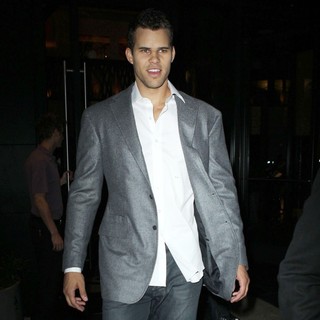 has broken up with his publicity team after only 73 days of partnership. The former husband of has parted ways with Anderson Public Relations due to a "major disagreement over a long-term strategy for Kris' off-the-court career", TMZ said.

Humphries hired the team when he required lots of publicity following his infamous split from Kardashian. The sportsman was married to the reality star only for 72 days, prompting questions whether the marriage was real after all. He needed some advice to handle his image through the hard times.

News
>
Movie News
January 22, 2012 16:11:16 GMT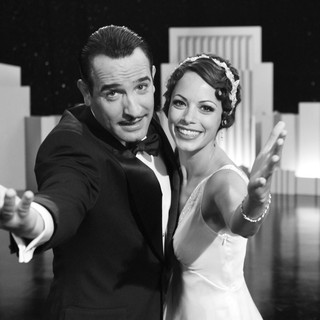 ©
"" paved its way to this year's Oscars smoothly, winning the Producers Guild Awards on Saturday, January 21 night at the Beverly Hilton Hotel. The silent movie from Weinstein Co. helped Thomas Langmann to make the trip to the stage to receive Darryl F. Zanuck Producer of the Year Award.

In his acceptance speech, Langmann said he and director Michel Hazanavicius "dreamed of making 'The Artist', we knew we were dreaming of writing a love letter to American cinema." The pic has won at the Golden Globes last week for Best Comedy/Musical. It is touted to claim the Best Picture category at the upcoming Academy Awards.

News
>
Celebrity Gossip
January 22, 2012 15:47:10 GMT

Just hours after it was reported that legendary former football coach at Penn State University, Joe Paterno, was in critical condition, news came that he has died at the age of 85. Paterno has been battling treatable form of lung cancer and he experienced complications from the cancer treatment in the past week.

"He died as he lived. He fought hard until the end, stayed positive, thought only of others and constantly reminded everyone of how blessed his life had been," his family said in a statement. "His ambitions were far reaching, but he never believed he had to leave this Happy Valley to achieve them. He was a man devoted to his family, his university, his players and his community."

News
>
Celebrity Gossip
January 22, 2012 15:29:51 GMT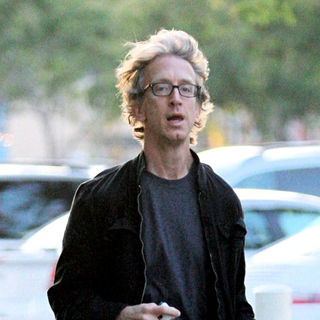 Andy Dick was acting out gain, this time getting into an argument with a bar patron and then hitchhiked his way home. Only a few days ago, the former "Celebrity Rehab" star was accused of assaulting a tourist on Hollywood Boulevard.

The troubled comedian, according to New York Post, hit Sunset Strip's Rainbow Bar & Grill on Tuesday, January 17 night. He exchanged heated words with a bar patron and left the place to enter Rock & Reilly's which was just across the street. Tourists reportedly bought him rounds of shots at the bar and Andy's mood soon changed.

News
>
Movie News
January 21, 2012 20:34:26 GMT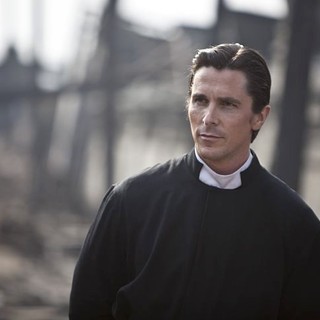 ©
Having had a friction with the government while staying in China to film "", said that he is not worried that the film would get a censor in China. The lead star said he was happy enough to have done his part in the ambitious movie by director Zhang Yimou.

"I just do what I do. What happens after I'm wrapped is always out of my hands. It doesn't matter which country that's in, which scenes get chosen, which scenes get cut, that has nothing to do with me," the actor said.

News
>
Celebrity Gossip
January 21, 2012 19:38:55 GMT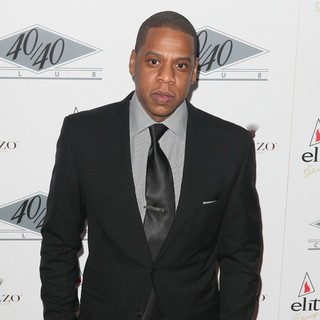 New York City's health department said it closed 's Club 40/40 restaurant on Thursday, January 19, just 24 hours after the rapper relaunched it in a star-studded celebration. Inspectors found a number of problems which put diners at risk, including refrigerators which were not set at the right temperatures.

The restaurant racked up a shocking 69 health-code violations. The fridge was supposed to be set at 41 degrees but the restaurant put it at 60, the workers were preparing the food with bare hands, and the hot food were simply not kept hot enough on the counter. Inside the fridge, it was found 50 pounds of raw chicken wings, five pounds of raw shrimp and 100 turkey burgers at risk. Staff also mixed salsa with his bare hands.

News
>
Movie News
January 21, 2012 19:21:32 GMT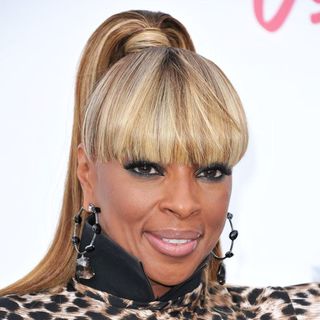 Grammy winner is taking part in a news documentary about rape in U.S. military. The R 'n' B star attended the premiere of "The Invisible War" at the Sundance Film Festival on Friday, January 20.

Her song "Need Someone" is already featured in the closing credits of the movie but film producer Amy Zierig said that Blige would contribute an original song for the movie after the Sundance festival. Blige had contributed to film soundtracks before, among those is "The Living Proof" for the film "". She received a nomination for Best Original Song at the Golden Globes this year.

News
>
Celebrity Gossip
January 21, 2012 19:08:36 GMT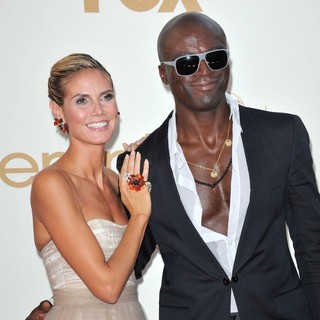 and are heading to Splitsville, it has been reported. Several sources told celebrity websites that the power couple is set to file for divorce in Los Angeles Superior Court this coming week.

"It's true and it's a sad end to the fairytale," sources told Access Hollywood over the weekend. "They love each other very much, but they have had a very tense time in the last year." Klum reportedly will cite "irreconcilable differences" as the cause for the divorce.