News
>
Celebrity Gossip
January 01, 2012 16:24:28 GMT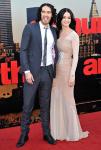 is yet to talk more about his decision to divorce and she has remained mum since his announcement. But sources sniffed out more details about the split, including the reason and when they started having problems.
News
>
TV News
January 01, 2012 15:57:30 GMT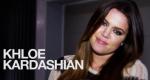 will be among the first celebrities to get "" when the prank show returns on MTV Monday, March 19. The network has released a sneak peek of the refurbished show, featuring Khloe as the victim to and 's set-up.
News
>
Movie News
January 01, 2012 07:26:46 GMT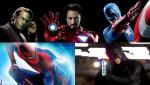 As the old year turns to a new one, Hollywood gets ready to unleash a hordes of films that are expected to keep movie lovers entertained in the months to come. Giving a reference to which movies to be checked out this year, AceShowbiz presents the Must Watch Movies of 2012. Divided into three parts, it will compile only the chosen films that have been eagerly awaited by movie lovers. The selection is based on early reviews, public responses so far and its potential to be a blockbuster.