News
>
Celebrity Gossip
June 05, 2011 16:35:42 GMT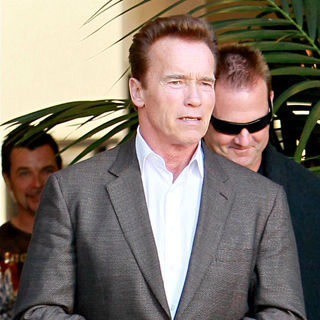 's scandal has interfered with his love child's life in a major way. The 14-year-old boy whose face is not yet revealed was conspicuously absent from his middle school graduation on Friday, June 3 due to his family's effort to protect him from public exposure.

Photographers had indeed camped outside Bakersfield middle school where Schwarzenegger's boy is enrolled. However, the boy's mom Mildred Baena had pulled him out of the school last month following his biological father's revelation. Nevertheless, the boy's name was on the program.

News
>
Celebrity Gossip
June 05, 2011 16:13:51 GMT

Following his alleged affair with "Big Brother" star Imogen Thomas, Manchester United star Ryan Giggs is accused of seeing his brother's wife for eight years now. The married footballer reportedly embarked on an extra-marital affair with 28-year-old Natasha who is married to his younger brother Rhodri.

Natasha first met Ryan when she was 20-year-old in Manchester nightclub Sugar Lounge. She was separated from the father of her first child while Ryan was engaged to his current wife Stacey Cooke. Following the first meeting, Ryan asked Natasha's number and tagged along Rhodri on their second outing. Natasha allegedly slept with Ryan that night but soon found out that he had a pregnant girlfriend.

News
>
Celebrity Gossip
June 05, 2011 14:53:28 GMT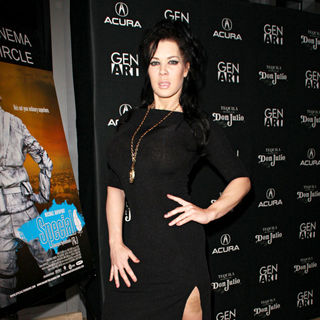 Former wrestler may be looking at a long career in the porn business. She has starred in a new video from Vivid Entertainment titled "Backdoor to Chyna" which would be released in near future and she just told the porn company's head Steven Hirsch that she wants more.

According to TMZ, Chyna told Hirsch that she is interested in a multi-tape deal and she would be ready to work asap. "I would definitely like to do more," Chyna said. "It gives me motivation again. I want to be better and happier than ever ...that's the point, right?"

News
>
TV News
June 05, 2011 12:23:09 GMT

Singer Jai McDowall won "" series 5 and his victory, at the same time, debunks the story that the show is fixed. McDowall, the 24-year-old who is called the "dark horse" by judge , beat 12-year-old favorite Ronan Parke who reportedly has been groomed by to win the show.

McDowall won by 2.5 percentage points. "I feel absolutely amazing, fantastic," the Scottish singer said, "it's so much more." Parke himself who is compared to did not hold a bitter feeling. "I loved it, thank you to everyone who voted. Congratulations Jai," he said.

News
>
Celebrity Gossip
June 05, 2011 11:50:23 GMT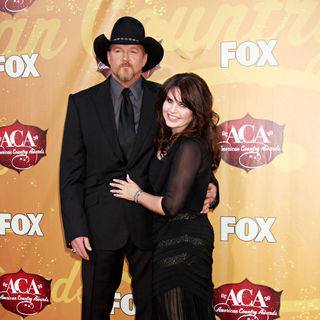 ' home may be burned to the ground on Saturday, June 4 afternoon but his wife Rhonda is still grateful. "You can replace things, not people. I'm just glad that my children are safe," said Rhonda whose two young kids managed to escape the burned house with pets and houseguests unharmed.

Trace was not at home when his Brentwood home was destroyed by fire. He was on flight to Alaska and had no knowledge about the fire but was notified by security at the airport gate. "He's gonna freak. He's probably gonna think I'm dead," Rhonda said.

News
>
Celebrity Gossip
June 04, 2011 17:11:38 GMT
is not done in the fight to prevent her intimate videos from becoming public consumption. She is heading back to court on Monday, June 6 to stop the sale of her honeymoon footage to porn sites by her first husband Ojani Noa and his partner slash girlfriend, Claudia Vazquez.

Lopez had once lost in the court battle when a judge determined that, while Noa and his manager Ed Meyer are forbidden to profit off of the Lopez footage, she is not allowed to interfere with Vasquez's right to make a living. Noa indeed sold the tape to Vazquez who then offered it for the highest bidder this week.