News
>
Movie News
November 15, 2006 09:32:12 GMT
Wisely making balance on the genre of the movie projects it is about to develop, Universal Pictures is set to make a romantic comedy entitled "" from a pitch by Jessi Klein of which rights it has just secured, The Hollywood Reporter has learned.

In bringing up the project to the surface, the company is collaborating with Stuber/Parent which will handle the movie's production matters. Meanwhile, the premise of the picture is said to revolve around a group of young singles living in New York.

News
>
Movie News
November 15, 2006 09:30:11 GMT
Following the trail of his fellow music artists, of will have his life story turned into a big screen. The band's bassist has signed deal with famed producer Mark Gordon to work together in bringing the as-yet-untitled project to life, Variety has reported.

Willing to include the rough spot in his life in the project, Wilson will have his managers Ronnie Lippin and Jean Sievers on his side to help Gordon and filmmaker David Leaf constructing a package that will include rights to his vast catalog of songs to then hire a writer and take the package out to studios.

News
>
Movie News
November 15, 2006 08:51:05 GMT
Eluding itself to use notable names either in entertainment of sports as its subject for a biopic, New Line Cinema will make a big screen feature based on the life of Daphne Sheldrick, a pioneer in efforts to save orphaned baby elephants.

The company is reportedly making advances to finalize a life rights deal with the activist, who was named a dame by Queen Elizabeth II earlier this year for her work. So far, there is no word yet about the cast lineup and the film's crew, not to mention production schedule.

News
>
Movie News
November 15, 2006 07:04:39 GMT
Finally the megastar has made a decision. Variety revealed that has ultimately reached a deal to star in "", a dramatic feature slated to be financed by United Artists which the actor has revived with his C/W partner Paula Wagner for MGM.

Joining A-list thespians and , here Cruise will portray a congressman who interacts with a journalist, played by Streep, in one of three interconnected storylines that build the picture. Filming is scheduled to start early next year to meet a fall 2007 release with Redford to direct from script written by Matthew Carnahan.

News
>
Celebrity Gossip
November 15, 2006 06:47:53 GMT
No success with rapping, now has something in mind to earn himself some cash. While estranged wife is recording her comeback album, K-Fed is eyeing an acting career.

Will he make it? Well, no one knows, only time will tell.

News
>
Music News
November 15, 2006 06:24:12 GMT
The rumors on the street are proven right. is giving hand at singing, and will greater than that have her debut single hit the stores later this week.

Signed with record giant Warner Music, the supermodel is having her first single, simply titled "Wonderland", hits German shops on Friday November 17th.

News
>
Movie News
November 15, 2006 06:09:09 GMT
Moving on with its future film projects, MGM, through its chairman and chief exec Harry Sloan, has provided few updates on the sequels of "Pink Panther" and "Thomas Crown Affair" as well as that on the anticipated "The Hobbit."

Both of "Panther" and "Affair" sequel have been revealed to begin filming next year, with the former one being shot in February while the latter the month after.

News
>
Celebrity Gossip
November 15, 2006 04:58:40 GMT
never has enough in her life. Don't know what's wrong with this British catwalker that she again is being sued by a former maid, Gaby Gibson, who says she assaulted her while calling her a dumb Romanian.

The lawsuit, filed Tuesday Nov 14th in New York, is Gaby's second lawsuit against the supermodel. Gaby first sued Campbell in June for employment discrimination, civil assault and battery and personal injury. The suit was thrown out.

News
>
Movie News
November 15, 2006 04:56:42 GMT
Repeating the same attainment it has achieved on domestic box office, "" proudly marks its second spin overseas seating once again on the top spot of the weekend international box office of November 10-12, 2006.

Scoring big bucks in Germany and the U.K while debuting at no. 1 in Greece, Bulgaria, and Serbia, the mockumentary comedy gloriously collected $15.4 million from 20 markets altogether, making its total sum rise to $63.5 million so far.

News
>
Celebrity Gossip
November 15, 2006 04:37:10 GMT
No joke, has canceled a performance scheduled for Thursday November 16th at the Comedy Festival in Las Vegas.

Organizers of the event confirmed the report Monday Nov 13th, but giving no further explanation on why the comedian pulled out of the show.

News
>
Movie News
November 15, 2006 04:07:03 GMT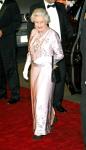 For the second time, James Bond got the royal treatment in London. Yes, the agent's 21st big screen installment, "", has become the next Bond film after "" to have its world premiere held in the city as the annual Royal Film Performance which Queen Elizabeth II attended.

Taking place in Leicester Square on Tuesday evening, November 14, the screening also saw a number of celebrities walking the red carpet, among them were , , and , as well as the picture's cast members like , , and .

News
>
Music News
November 15, 2006 03:59:37 GMT
No need to think twice for such great offers, as "" from and ' "".

All you need to do is just grope around in your pocket and get the two worth buy music collections.

News
>
Celebrity Gossip
November 15, 2006 03:27:14 GMT
and his bride-to-be are counting days, maybe hours, to walk down the aisle. Talk is heating up out there on their fairytale wedding, which is possible for us to say, will be the unforgotten one.

Close to their nuptial, TomKat has become an item in Hollywood, creating headlines in every major media while at the same time also are becoming talk of the town. Rumor has it that fellow couple and have yet come to the perfect present to give them. They, moreover, also are said to have yet decided on what to wear to the black-tie ceremony.

News
>
Music News
November 15, 2006 03:03:16 GMT
This year's Nobel Peace Prize Concert, always held Dec. 11, the day after the year's Nobel Peace Prize awards ceremony, will be liven up by performances from such notable names in music industry, as , and .

The concert, held in Oslo, Norway, will also feature performances from Simply Red, country singer Wynonna Judd, and the former , now known as Yusuf Islam. Actress and Anjelica Houston, elsewhere, both have been booked to host the concert.

News
>
Music News
November 15, 2006 02:30:38 GMT
The award season is near, and coming on its way is the 2006 Billboard Music Awards. While a host for the event has yet been announced, it has been confirmed that the likes of , , and will perform at the awards, which will air live on Fox on December 4.

Previously announced performers including , , and . Others set to make appearances at the Las Vegas awards show are , , , , , , and the cast of "High School Musical".