News
>
Celebrity Gossip
September 09, 2006 07:19:58 GMT
wants to look beautifully bronzed on every night "Emancipation of Mimi" tour. And so, such willingness has prompted the pop diva to develop her own fake tan made with 24-karat gold dust.

In an attempt to bring the idea into life, Carey has hired a personal tanning assistant, Jenny Phillips, to spay her before going on stage.

News
>
Music News
September 09, 2006 06:57:55 GMT
It's been 28 years that now his fans could finally welcome back to the music industry. The singer-songwriter is about to release a pop-music album in November this year.

The upcoming music project, tentatively titled "", will be distributed by Atlantic Records in North America in a venture with Stevens' own label, 'Ya Records.' It will, moreover, mark the 40th anniversary of the folk singer's first record, "I Love My Dog."

News
>
Music News
September 09, 2006 06:42:16 GMT
The late great musician will live forever, at least his music work. Considering his great attainment and contribution to the scene, Concord Records and Starbucks are teaming up to release "".

The new set reportedly is a combination of Charles vocals backed by new arrangements from the legendary bandleader's orchestra Count Basie Band.

News
>
Music News
September 09, 2006 05:58:15 GMT
Is it a bad luck or merely bad news? You decide. Hard rock jam band lost two of its members. Last week, the group's keyboardist Eddie Hawrysch, who had played with the band since 1991, exited the band for "personal issues". And on Wednesday September 6th, just one day before the band set to kick of their massive fall tour, guitarist Marc Ford also called it quit.

On Ford's resignation, the man's spokesperson claims health issues as the reason the musician called it quits, saying "All the difficult work he has done to gain his longest period of sobriety ever was in jeopardy while touring." On the other hand, Crowes manager, Pete Angelus, claimed Ford's departure as less than amicable for the guitarist was "immediately terminating his agreement" with the Crowes without giving 12 weeks notice required by his contract.

News
>
Celebrity Gossip
September 09, 2006 04:46:07 GMT
People, get ready for the new "Comic Relief". The live stand-up comedy benefit, which ran on HBO from 1986-1998, will return to the premium cable network Nov. 18 later this year after a seven-year absence.

Besides, it will also be simulcast on TBS as well. On top of that, comedian will return as host of the three-hour event, bringing also his companion and .

News
>
Movie News
September 09, 2006 04:08:13 GMT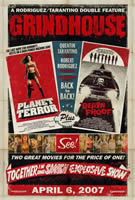 The line-up is fixed at last. has ultimately finalized the cast of his "Death Proof" segment of Dimension Films' "" with the addition of Michael Bacall of "CSI" fame, "Hostel" helmer , and newcomer Omar Doom in the list, the filmmaker and the studio announced Friday, September 8.

A slasher flick, "Death Proof" is one of the two pictures which make up "Grindhouse", the other being Robert Rodriguez's zombie movie titled "Planet Terror." It previously rounded up stars like , , and in the cast with Tarantino also penning the scripts.

News
>
Music News
September 09, 2006 04:03:03 GMT
and both are having a music project together. Both bands are set to go into the studio to record a track on a cover of "The Saints Are Coming", a song which was originally released by the Scottish punk band The Skids.

Record producer Rick Rubin will join the bands to work on the track, which is expected to raise money for Music Rising, a charity seeking to benefit the musicians devastated by Hurricane Katrina in New Orleans.

News
>
Celebrity Gossip
September 09, 2006 03:41:56 GMT
Do not expect that wedding bells will soon ring for and . The Hollywood's most-talked couple will only tie the knot when all couples can legally wed. In other words, they won't get married until the restrictions on who can marry whom are dropped.

The hunk reveals all to Esquire magazine's October issue, on newsstands Sept. 19. He said "Angie and I will consider tying the knot when everyone else in the country who wants to be married is legally able." That statement represents one of the "fifteen things" Pitt thinks everyone should know.

News
>
Celebrity Gossip
September 09, 2006 03:17:03 GMT
is invading fashion world. The rock star has partnered with American clothing designer Kenneth Cole to design a limited-edition outerwear collection.

To mark their partnership, Jon Bon Jovi wore one of the designer jackets on the red carpet of this year's Fashion Rocks event on September 7th, during which he was one of its many performers.

News
>
Movie News
September 09, 2006 02:56:30 GMT
Landing another propitious deal, 20th Century Fox has secured the film rights to a spec script by writer Adam Sztykiel, The Hollywood Reporter has revealed. Shawn Levy has been confirmed to produce the project, titled "Matchbreaker", through his 21 Laps Entertainment with an eye to direct.

The basic idea of the movie originally was generated internally at 21 Laps before it was developed into a screenplay by Sztykiel. Plot details are being kept secret, but Levy delightfully has given a hint about the flick, saying it as a "high-concept comedy about two guys and a girl set against a vibrant cultural backdrop, which we haven't seen in a movie before."

News
>
Celebrity Gossip
September 09, 2006 02:48:51 GMT
Here's one more celebrity creating abuzz. As for now on it's who's provoking media frenzy.

The rapper was pulled over by police Friday afternoon at around 2:00PM in New York City, cited for making an unsafe lane change, as well as driving without his license, vehicle insurance and registration. NYPD spokesperson Det. Madelyne Galindo says law enforcement officials in an unmarked car pulled over the star's silver Lamborghini at the corner of 8th Ave. and 35th Ave. in Midtown New York after they saw him made a turn without signaling.

News
>
Celebrity Gossip
September 09, 2006 02:28:58 GMT
Give applause to British police for they've done their best that their hard work could at last result in the return of 's stolen Hermes handbag in a very short time. Greater than that which maybe a good news for the actress-singer is that nothing is missing from her orange handbag.

The actress' attorney, Michael David Heller, issued a statement representing his client saying "Lindsay wants to say a massive thank you today to [Big Pictures chairman] Darryn Lyons for handing back her bag to her today after his crew of paparazzi helped to catch the thief and return her belongings...She feels that maybe justice has been served and karma may have played a role in the return of her bag today given that the paparazzi are usually a pest to her, and today they have been a godsend."

News
>
Movie News
September 09, 2006 02:03:42 GMT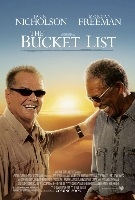 Making great move in taking its next project, Warner Bros. is set to finance and distribute Rob Reiner's new big screen project of "", Variety has reported.

Following this, the company has also reached deals with Reiner and the film's two leading actors, and , to start production by late October with Justin Zackham penning the script. In the meantime, Zackham will also become the flick's executive producer alongside Traviz Knox while Reiner, Craig Zadan, Neil Meron, Alan Greisman are seating as producers.

News
>
Movie News
September 09, 2006 02:00:36 GMT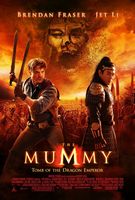 Rick O'Connell will be back onscreen. According to TMZ.com, has been signed up to once again play the character following Universal's decision to make "The Mummy 3" of which production is expected to begin early next year.

While plot details of the movie remain undisclosed, it has been confirmed that "Smallville" creators Alfred Gough and Miles Millar are set to pen the script. As for the director, Universal is reported to have made an offer to "Jurassic Park III" helmer Joe Johnston, so the return of Stephen Sommers on the director's seat seems unlikely to happen.