News
>
Celebrity Gossip
January 04, 2006 09:53:36 GMT
As a dedicated wife of , indeed knows what her husband likes for Christmas gift. Recorded two of his favorite tunes sung by namely "I've Got a Crush on You" and "The Best Is Yet to Come" for the present, the actress even made it more special for she asked the staff of Beverly Hills' La Dolce Vita Restaurant to play her rendition of those songs when the couple ate dinner there on December 12. "Ryan is such a Sinatra nut, he was thrilled with the surprise," said a source. Such a lucky man to have such a sweet wife.



News
>
Movie News
January 04, 2006 09:30:47 GMT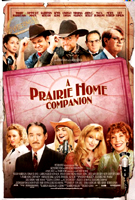 Robert Altman's screen adaptation of "" got the honor to open the 2006 South by Southwest Film Festival or known as the SXSW Film Festival, so the event's organizer has announced on Tuesday. "I can't think of a more perfect opening night film than A Prairie Home Companion," Matt Dentler, the producer of SXSW Film Festival, commented. "Not only do you have great masters like Robert Altman and Garrison Keillor involved, but it's also a celebration of entertainment and the creative spirit."

Starring , , and , the movie will head to the theatres in June following its North American premiere at the festival.

News
>
Celebrity Gossip
January 04, 2006 08:56:38 GMT
Undoubtedly intended to have a nice holiday along with sweetheart in Costa Rica, instead had to endure pain on his collarbone as he broke it when accidentally tumbled from his surfboard while surfing. "At least he's got Penelope there to look after him," a source commented. Well, just think of it as a blessing in disguise, McConaughey.



News
>
Celebrity Gossip
January 04, 2006 08:46:30 GMT
Finally the law of restricting hardcore photographers from harming the public has come into real form in California as former movie star who now becomes the state's governor introduced the new law right on the first day of the 2006. It strongly states that anyone who commits assault in an attempt to get a photograph/video recording has to pay triple damages and hands down profits from the photograph.

Eagerly welcomed the law, Los Angeles Deputy District Attorney Bill Hodgman expressed his support upon its materialization and advised all celebrities who become victims of any vicious photographers to contact his office. "We encourage them to come to us with their complaints and then co-operate with us in an effort to bring these people to justice," he said. At last those stars can have little peace for themselves from now on.

News
>
Celebrity Gossip
January 04, 2006 07:39:50 GMT
After facing a lawsuit from Zeta Graff, the former girlfriend of her ex-fiance Paris Latsis, reportedly revealed a shocking statement that she has fabricated the story about Graff's jealousy and criminal behavior she previously claimed to be directed toward her in June 2005. According to a reliable source, the beautiful socialite made a deposition in the slander lawsuit and admitted she planted a false story in the press in which she affirmed Graff's attack on her in a London nightclub.

In the meantime, Graff herself has been spotted saying: "Hilton will learn a valuable lesson about what happens when you try to ruin another person's reputation. She made a number of false statements about me, and she repeatedly lied under oath during her recent deposition. I look forward to her explaining all of this to a jury." Seems that Hilton will have to pay high for all of this mess then.

News
>
Movie News
January 04, 2006 06:55:50 GMT
Another score was made by "" after the flick gloriously became the only movie that managed to collect over $300 million in a year and that was the title of 2005's Top-Grossing Movie of Top 10 Moneymakers list compiled by the box-office tracking firm Exhibitor Relations. Also mentioned as the Top-Grossing PG-13 Film, "Sith" was followed by "" on the second place and "" on the third.

The Top-Grossing PG-rated Film, "", took the fourth rank while "" came next along with the title of Top-Grossing R-rated Film. Lining up behind "" and "" was "" which made its way to be the Top-Grossing Animated Film. The last two movies on the list were "" with $186.3 million and "" that scored $177.6 million throughout the whole year.

News
>
Celebrity Gossip
January 04, 2006 06:19:37 GMT
What a terrible day to start a new year for for she was quickly taken to a Miami hospital Monday night after experiencing an asthma attack. Much to everyone's relief, there's nothing serious to be worried for as her publicist, Leslie Sloane, who confirmed this happening later said to E! that the "Herbie" star was doing fine on Tuesday while there has not been any hint on the cause that triggered the attack yet.



News
>
Celebrity Gossip
January 04, 2006 06:13:29 GMT
Shifting to be an actor from being a rapper is really not such a surprising idea nowadays, but to venture into rapping from acting is probably quite a bold decision, and that's what intends to do in this year according to allhiphop.com.

Previously scored a hit in 1987 through "She's Like the Wind", the "Dirty Dancing" actor openly told the site that he is working on a new tune which will show that "rap rhythms [are] an emotional undercurrent for ballads." Well, let's just wait for the sensation to come then.

News
>
Celebrity Gossip
January 04, 2006 05:01:52 GMT
's devoted fans who desperately wait for the band's original lineup reunion probably can cheer up this time as former vocalist gave his optimistic view about the possibility of this gathering. "I talked to the drummer (Alex Van Halen) about a week ago," so he told the Pittsburgh Tribune Review. "And I think, eventually, the inevitable will happen." Seemingly indicated that the reunion will happen in the near future and its realization is really just a matter of time, he added: "It definitely won't be rockers with walkers."

One of founding members of the band along with Michael Anthony, Alex and , Roth actually has twice intended to hold the reunion since his departure in 1985, but all were never materialized.

News
>
Celebrity Gossip
January 04, 2006 04:24:45 GMT
Followed the trail of his character in "", who once held his concert at Folsom State Prison, visited the spot Tuesday to perform several acoustic songs with his co-star, Shooter Jennings, while also accompanied fifty-plus inmates to watch the acclaimed biopic feature. Dressed head to toe in Cash's trademark black suit, Phoenix humbly asked for apology due to his "rusty" performance as he had not played since the movie's completion. "I don't know if you've noticed but I've messed up like 40 times," he said. "I'm all over the place."

The event itself was organized by Prison Fellowship, a group that runs Bible studies and other educational programs in prisons, with the consideration that the movie's message would be good for inmates because Cash's "whole life was a message of redemption." "The movie is about how he screwed it up really bad, and he turned to Jesus Christ to help him change," said Prison Fellowship spokesman Joe Avila, explaining the reason behind the selection.

News
>
Movie News
January 04, 2006 04:13:41 GMT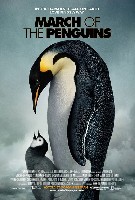 It's the time from those people behind the scene to finally show up as the Writers Guild of America has officially announced the nominees of its Documentary Screenplay Award on Tuesday. Slated to be held on February 1 at the Hollywood Roosevelt Hotel, the event gave the nomination to the writers of "", "", "Cowboy del Amor", "The Fall of Fujimori", and "Street Fight."



News
>
Celebrity Gossip
January 04, 2006 04:01:11 GMT
It's really such an awful way to end a year for as he unexpectedly experienced a gunshot wound while driving his SUV with his girlfriend on Detroit's Lodge Freeway around 1:10 a.m. on December 31, 2005. One of the bullets that were fired toward him went through the back window of his car and horrifyingly grazed his head, but fortunately the rapper did not encounter any serious injuries.

According to Michigan State Police Sergeant Mario Gonzalez, Trice continued to drive after the shot before exited the freeway in the suburb of Southfield and was taken to receive a treatment from Providence Hospital later that night. "He's doing fair, but he's naturally quite upset," Delois Askew, Trice's grandmother, told the Detroit News Sunday. "It's a puzzle why anyone would want to do this. Was it just a random incident, or did someone go after him? That's what we're trying to figure out."

News
>
Celebrity Gossip
January 04, 2006 02:23:05 GMT
Taking participation on Pasadena's 117th Rose Parade held on January 2, boldly faced the threatening sky which was about to pour heavy rain when singing her new single, "Something's Gotta Give." Fortunately, everything turned out to run well indeed for the rain did not come down until she finished her performance. "It was fun to brave the storm with them and with all the fans who weren't going to let anything get in the way of their being at the 2006 Rose Parade," she remarked.

Scheduled to sing the National Anthem at the Rose Bowl championship game on January 4, the lovely singer also revealed her delight upon being involved in the event. "It meant so much to me to be a part of parade history... The parade organizers are some of the kindest, most dedicated and professional people I have ever worked with," she commented earnestly.