News
>
Celebrity Gossip
April 04, 2005 04:56:50 GMT
Grammy Award winner Alicia Keys stopped by at the Betty Shabazz International Charter School on Thursday April 1, 2005, to take part in "Frum Tha Ground Up." This public school that features an Afrocentric curriculum, was one of five schools Keys was to visit in various cities around the country, including Washington, Atlanta and New York, to promote her album "The Diary of Alicia Keys."

Clearly touched by seeing more than 300 children, many dressed in kente cloth, sang a song in Swahili for her, Keys said "I am honored to be here today with you celebrating me as I am celebrating you. To see a place that's really connected to something, holds onto traditions, I've never seen that anywhere."

News
>
Celebrity Gossip
April 04, 2005 04:42:50 GMT
Mary-Kate and Ashley Olsen are reported to have sold their $7.3 million Manhattan condo, they acquired shortly before matriculating at New York University, on the market before ever moving in. The twins representative, Michael Pagnotta, explained that the 6,000-square-foot penthouse was too spacious for both sisters and it also required too many renovations. Besides, the twins also need something new in term of their living situations.

While explaining the condo vend, Pagnotta denied rumors claiming trouble between the sisters had created the need for separate living situations. Rather he said "They are as close as ever. There's no problem between them . They share a lot of interests but they also do a lot of things separately."

News
>
Music News
April 04, 2005 04:21:52 GMT
British pop singer Elton John has agree to sell his co-owns management company "Twenty-First Artists Ltd." to Sanctuary Group, a British based management, publishing, tour and merchandising company, which handles many international stars. The deal is mentioned will bring John and his partners around $30.2 million in cash and shares, and let the famous singer be managed by Sanctuary whose roster includes such artists as U.S, rapper Nelly and British heavy metal legend Robert Plant, for the next five years.

To mark the deal, Sanctuary Executive Chairman, Andy Taylor told the Associated Press "The status of Sir Elton John as a respected and hugely successful artist is unassailable and we are obviously very happy to be involved in his career going forward." Additionally, industry analyst Paul Richards said that John is "probably one of the top half-dozen artists globally, so having him on the roster certainly could help Sanctuary attract other talent."

News
>
Celebrity Gossip
April 04, 2005 03:57:09 GMT
The actor-director Robert Redford, who starred in the 1984's classic baseball film "The Natural," is readying a biopic of Jackie Robinson, the first black man to play in the Major League. In order to do so, Redford has planned to essay the role of Brooklyn Dodgers general manager Branch Rickey too.

The still-untitled film is planned to focus on Robinson's trials and tribulations after signing with the Dodgers in 1947, as he battled bigotry from both players and fans to stake out equal rights for African Americans, while laying the groundwork for the end of segregation. Asked by Daily Variety about the story, Redford said "It's a simple story, and one that most don't know about how the color barrier was broken and changed the face of baseball and ultimately the country."

News
>
Movie News
April 04, 2005 03:34:47 GMT
The 18th annual Kids Choice Awards held on April 3, 2005, and broadcasted on the Nickelodeon children's cable network, was liven up by many celebs, including Hilary Duff who at that event won Favorite Movie Actress and Will Smith who won Favorite Voice from an Animated Movie. Attended the ceremony also Ben Stiller, Cameron Diaz, Halle Berry, Adam Sandler, and Usher.

There was also Queen Latifah, who at that time was granted "Wannabe Award." Any other celebs came to the annual awards were Chris Rock and his wife, Jada Pinkett Smith, Will Ferrell, Simple Plan, Mia Hamm, Johnny Depp, and Ben Stiller.

News
>
Movie News
April 04, 2005 02:53:32 GMT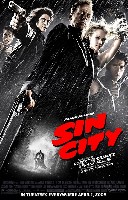 Robert Rodriguez and Frank Miller's "," which cast includes , , , , , , , and , has topped the weekend box office as the nation's new top movie with a $28.1 million debut. In the second place was 's comedy "," which according to industry estimates Sunday took in $13.5 million for the weekend. In the third place was last week's top-grossing movie "," which reached $13 million, lifting its 10-day total to $41.3 million.

Remaining in the fourth place in its fourth week was "," which earned $10 million from a $3,305 per screen average at 3,026 sites - 405 less than last weekend. Came after that was "Miss Congeniality 2: Armed & Fabulous" that performed the FBI agent . Be at number six was "" that reached $6.1 million, and at number seven was "" that grossed $5.8 million. New comer to the top ten list was "," starring and , gained 230 percent to earn $4.1 million in eighth place. The last two in the list was "" at number nine and "" at number ten.

News
>
Celebrity Gossip
April 04, 2005 02:19:40 GMT
Music legend Ray Charles will forever remain in the heart of many people, who admire his great contribution to music. Bringing to life public appreciation to him, organizers have detailed plans for the Ray Charles Museum that were officially unveiled on Thursday April 1, 2005, in Los Angeles.

At that time organizers uttered their plan to renovate the three-story, 18,000-square-foot building along Washington Boulevard near downtown that housed Charles original recording studios. Moreover, the museum would house a permanent collection of rotating exhibits paying tribute to Charles' long and storied career and feature an educational center and the working studio-offices of Ray Charles Enterprises.