May 20, 2006 03:02:58 GMT
The frontman of music group , known as Johnny Van Zant, underwent emergency surgery to have his appendix removed on Thursday May 18th, 2006. According to the band's manager Ross Schilling, Van Zant left the operating room at Stanford University Medical Center in Palo Alto, Calif., around 10 p.m.

"He had been feeling bad the past couple of days," Schilling said while adding "He had performances Tuesday and Wednesday and sucked it up last night as far as performing with some pain." On Thursday morning Van Zant went to see a doctor, who determined through an ultrasound that the appendix was severely inflamed and emergency surgery was needed, Schilling revealed further.

May 20, 2006 02:32:14 GMT
Rocker keeps creating reports after another. Following her breast cancer surgery, she was first reported to soon back to music scene. And now, the rocker is said to have found new love.

is the man with whom Crow is reported to go on date. About the pair a source said a mutual friend set up the twosome. Crow and Stamos are said to have had their first date a few weeks ago in Malibu, California, where they walked around the Malibu Country Mart shopping centre and stopped for a coffee.

May 19, 2006 09:05:08 GMT
"The president knows what to give somebody," told the audience attending a dinner for Australian Prime Minister John Howard held Tuesday night May 16th, 2006 at the White House.

Performing at the event, the country singer surprisingly got a pair of boot, which apparently was given by President Bush. The boot, which is of Houston-based custom boot-maker Rocky Carroll, are made of black eel skin with a black calf top and black eel inlays, and feature the initials K.C. as well as the flags of the U.S. and Australia.

May 19, 2006 08:15:53 GMT
Famous supermodel is going to celebrate her 36th birthday next week. And to mark the significant day the star is planning to throw a £1 million party in Dubai.

The lavish celebration reportedly will take place in the seven-star Burj Al Arab hotel, in which Naomi has hired out all 18 floors. Set to begin on Sunday, the feast will have a different theme in each day.

May 19, 2006 07:37:45 GMT
Not successfully managed to be an American Idol, William Hung at least still has something to proud of. The man is being crowned "Artichoke King" in the small city that calls itself "artichoke capital of the world."

The crowning, in fact, places him in line with who was the first "Artichoke Queen" at the 1947 Castroville Artichoke Festival. And such attainment obviously leads Hung to ride in parade Sunday May 21st, during which he will perform new versions of ' "Surfin' USA" and the line-dancing anthem "Achy Breaky Heart."

May 19, 2006 04:13:59 GMT
What's new from is that she reportedly dating .

Friends say the two are smitten with each other. A source even told The Sun, "She finds Russell hilarious and he has the sort of rock star look she's attracted to. But they have deeped things in common. He is recovering from drugs, booze and sex addiction problems...So they have a lot to talk about."

May 19, 2006 03:09:40 GMT
Hollywood controversial couple, and , creates sensation after another. They reportedly have sold the first picture of their unborn baby to an American weekly magazine for not less then £2.6million.

Speaking on that decision, Brangelina said that instead of going through what they have preempted the battle over who had the rights for the pictures they decided to donate the money to charity.

May 19, 2006 02:40:01 GMT
at last has to pay the cost of what he's done. The star was sentenced to community service, under which he must work in an Aids hospice for five days, as a result of wasting police time.

The sentence given stemmed from a 2005 incident, during which police found 13 bags of cocaine in his flat. Was given a five day community service order in March, Boy who has avoided a possible prison sentence of around five years, is now required to fulfill his sentence in the undisclosed hospice.

May 18, 2006 05:06:11 GMT
Dream comes true, is pregnant. That's what rumors on the street say. The multitalented actress is rumored to be three months pregnant with her first baby with husband .

A source told America's In Touch magazine that Lopez is due to give birth around Christmas.

May 18, 2006 05:02:38 GMT
It's over between former member of , and his second wife, model . And thus, Hollywood's most kept secret is no longer an unconfirmed speculation as the couple announced their plans to separate after four years of marriage.

"Having tried exceptionally hard to make our relationship work given the daily pressures surrounding us, it is with sadness that we have decided to go our separate ways," the couple said in a statement. "Our parting is amicable and both of us still care about each other very much."

May 18, 2006 03:07:44 GMT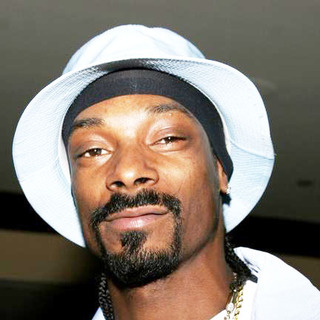 Back then to the riot he and his entourage have caused at London's Heathrow Airport last month, it brought bad effect to rap icon and his music career. As a result of the incident, the star is now banned from entering the United Kingdom for the rest of his life.

Such determination obviously resulted in Snoop's losing millions of dollars in potential performance fees.

May 17, 2006 09:00:52 GMT
People listened carefully while the nominees for the 2006 BET Awards were announced Tuesday May 16th, 2006. Among the many names mentioned, there were the likes of , , and all of whom led the pack with four nominations each.

As for Rhymes he was nominated for the categories of Best Male Hip-Hop Artist, Best Duet/Collaboration and Video of the Year both for "Touch It (Remix)", and Viewers' Choice for "Touch It". Elsewhere, Missy Elliott vied for Best Female Hip-Hop Artist and Video of the Year for "Lose Control", and Jamie Foxx was nominated for Best Male R&B Artist and Best Actor among others.

May 17, 2006 08:13:42 GMT
It's official, and have been engaged. The Aussie actress revealed all on Saturday in New York, during which she was about to host the 30th anniversary gala for UNIFEM, the United Nations Development Fund for Women.

Detailing on her confirmation, the Aussie actress revealed "He's actually my fiancé," while adding "I wouldn't be bringing my boyfriend."

May 17, 2006 07:52:40 GMT
Adding one more accolade to his pocket, collecting an honorary degree from Mississippi's Delta State University.

The Oscar-winning actor, on Saturday May 13th, 2006, collected his Doctor of Arts and Letters diploma in front of a capacity audience at the education establishment's Walter Sillers Coliseum.

May 17, 2006 06:36:49 GMT
Prosecutor Audrey Frank told Miami-Dade Circuit Judge David Young at Tuesday's hearing that the state would not pursue two counts of carrying a concealed weapon without a permit against .

Further it was confirmed at the same occasion that the charges would be dropped from the rapper's record mainly because of insufficient evidence regarding his involvement in a March shootout in Miami Beach.