June 21, 2007 06:44:52 GMT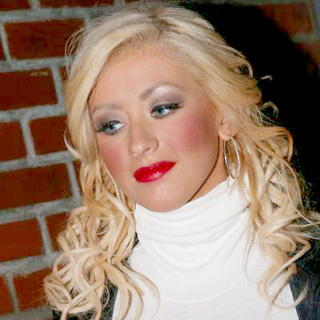 If only tabloid reports are to be believed, does carrying a bun in the oven. The singer-songwriter reportedly was overheard telling friends she's three months pregnant with husband Jordan Bratman's child.

"The rumors about her are definitely true. She's been telling friends. She has to be three months now, because she's announcing it," a source told America's New York Post newspaper.

June 21, 2007 06:17:56 GMT

No, he didn't check into rehab. He just did detox. Richie Sambora set the record straight on the report he's stayed at a treatment facility in Los Angeles, where he reportedly checked in last week.

"I didn't check into rehab. I did detox," the drummer told The Today Show on Tuesday June 19th. "Instead of me heading into a place - I was just drinking too much and I needed to get my life together. I'm still in therapy and stuff like that, but it's good. I'm great. I feel fine," he went on saying.

June 21, 2007 05:46:32 GMT
can now all smile that the radio station's billboards featured her bald photos have been taken down, less than 24 hours after the troubled pop singer issued a legal threat.

Confirming the billboards removal, Clear Channel Communications, which owns the radio station, released a statement through its spokeswoman Tuesday June 19th, saying "We have confirmed that the billboards are down."

June 21, 2007 04:54:04 GMT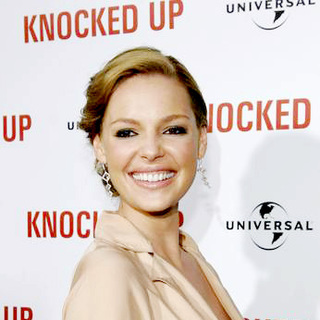 knows best how to cash in while she's hot. The actress, who earned a Best Supporting Actress Golden Globe nomination for her portrayal of intern Dr. Isobel "Izzie" Stevens in the hit TV series "Grey's Anatomy", is branching out. She's about to launch her own line of hospital gear.

Heigl is teaming up with a healthcare-clothing company to launch the Katherine Heigl Collection. "I have tremendous respect for women in the healthcare industry and I know that it is often a difficult and thankless job," the actress said.

June 21, 2007 04:22:38 GMT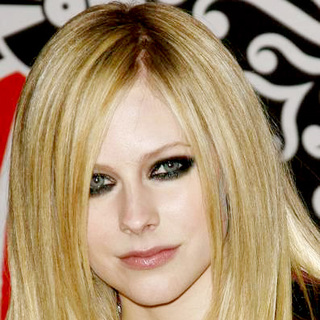 Reaping success in the music industry, is desperate to give hand at acting. She reportedly is in talks to do a movie.

Talk is heating up Avril is considering to play the lead role in a thriller, being produced by Sony BMG. "(She will be) playing kind of a white-trash girl," the New York Post quoted a source as saying.

June 21, 2007 03:18:51 GMT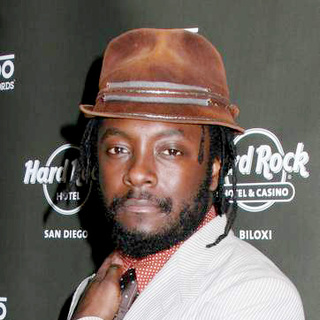 A hip hop musician and founding member of the , has been tapped by Hard Rock Hotels and Casinos to design a new uniform collection exclusively for Hard Rock Hotels property.

"Designing clothes for Hard Rock Hotels was an exciting and challenging proposition that, given my background and own line, I was eager to accept," will.i.am said on the project. "My goal was to create a look that exudes upscale rock 'n roll, leveraging the essence of the brand while contemporizing the staff's wardrobe to provide a more stylistic and fashion-forward appearance."

June 20, 2007 07:32:15 GMT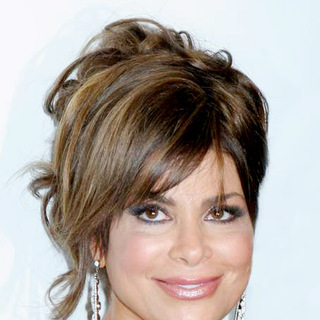 A singer, choreographer, jewelry designer, and "American Idol" judge, is jumping on the publishing bandwagon. The star has revealed her plans to team up with popular motivational book series "Chicken Soup For The Soul" to create motivational books and greeting cards.

"I'm teaming up with the people behind the 'Chicken Soup For The Soul' books and greeting cards aimed at girls and young women. The message will be 'keep your dreams alive,'" so Abdul says.

June 20, 2007 07:30:54 GMT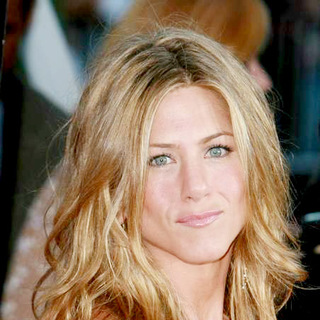 Marking its fourth year in going public with its invitation list, the Academy of Motion Picture Arts and Sciences has announced that 115 individuals, who have distinguished themselves by their contributions to theatrical motion pictures, have been offered chances to become the 2007 additions to its roster of voting members.

"These individuals are all exceptionally accomplished in their respective fields," Academy President Sid Ganis remarked. "We're looking forward to having them join the Academy's ranks."

June 20, 2007 06:57:34 GMT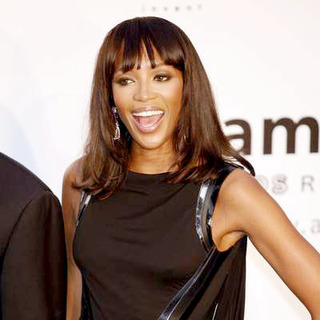 is profiting from her bad reputation. The British supermodel reportedly is starring in a new commercial for Dunkin' Donuts, which is a spoof on her violent behavior.

"In the script Naomi is gardening in an evening dress. Something goes wrong, she gets frustrated, and she flips out. She then takes her shoe off and throws it through a window. Next to her is a Martha Stewart type who is calm, cool and collected, thanks to her frozen Dunkin' Donuts drink," a source tells the New York Post.

June 20, 2007 06:26:23 GMT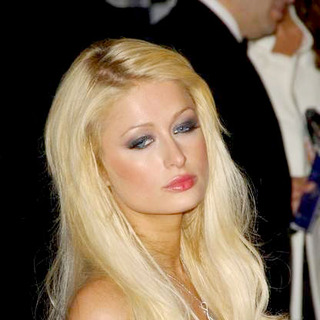 She's going to be released from prison by next week, but already faces a new problem just now that her LA neighbors are looking forward to have her removed from her Hollywood Hills home.

Christopher Hauck and Anne Goursaud, residents of the neighborhood, tried to encourage the other residents to have Paris removed from the neighborhood. They, moreover, distributed leaflets that read, "Since the arrival of Paris Hilton to our neighborhood, we have seen our quality of life deteriorate. Last week was intolerable. We feel we need to take a united stand. The circus will resume when she exits jail."

June 20, 2007 04:54:47 GMT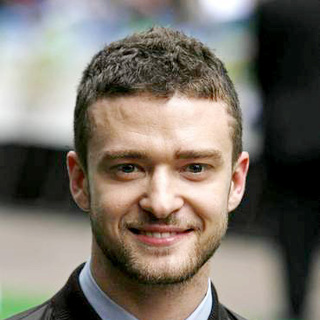 Are they or aren't they? We leave it all to you. and were spotted together again this week. The actress was spotted flown out to join the singer in Amsterdam and Stockholm as part of his Western European Tour.

Biel, whom JT claimed as his "very dear friend," arrived in Amsterdam Sunday evening June 17th. The twosome was staying in the same hotel, The Dylan. On Monday June 18th, they headed for Stockholm and were spotted dining at Stockholm's Beirut Cafe, a Lebanese restaurant, as soon as they arrived there.

June 20, 2007 04:23:05 GMT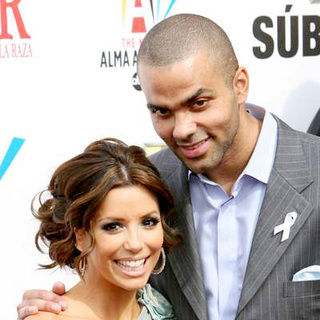 As the wedding date is coming close, talk is heating up in media on the details of and 's big day. And now after the much publication, the groom-to-be is finally giving details on it.

While it has been made public that the couple is going to have their wedding takes place July 7th later this year, Tony told France's Canal+ network's Le Grand Journal Monday night June 18th that he and Eva will exchange vows at the Chateau Vaux-le-Vicomte, a 17th-century castle famed for its gardens.

June 20, 2007 03:51:37 GMT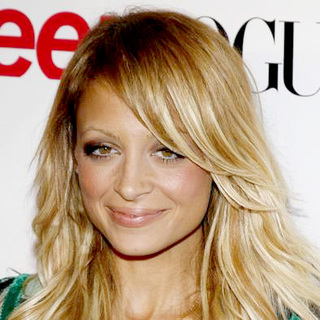 Her defense resulted in something. , who through her lawyer announced she would fight her DUI charge, stemmed from a December 2006 arrest, has won a more than two-week postponement Tuesday June 19th.

Superior Court Commissioner Steven Lubell granted the socialite a continuance, pushed back the trial date from June 25th to new trial date of July 11th. Lubell, in fact, said he would not put it off again. "She has two options: Either she goes to trial or she changes her 'not guilty' plea," Jane Robison, a spokeswoman for the Los Angeles County District Attorney's office, explained.

June 20, 2007 03:13:37 GMT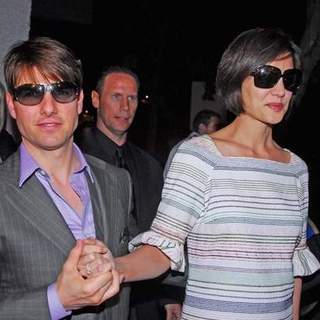 is at it again. The actress and wife of actor reportedly is pregnant with their second child.

"Katie and Tom are thrilled about having another baby on the way she is glowing with happiness," Britain's The Sun newspaper quoted a source as saying. While there has yet any confirmation released by the couple, it is said that Holmes showed a baby bump under a loose-fitting tunic dress while in Spain over the weekend.

June 20, 2007 02:31:12 GMT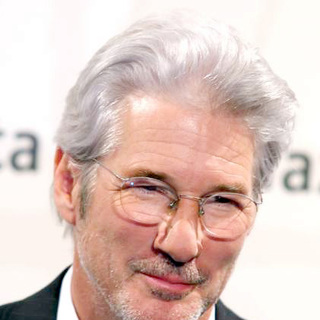 A Golden Globe winning actor, is about to be honored for his advocacy work. The movie star, who first became famous during the 1980s, is about to be handed this year Marian Anderson Award, mainly to honor his advocacy efforts on behalf of independence for Tibet and better care for HIV/AIDS patients.

Naming some of Gere's advocacy efforts are serving as the chairman of the board of the International Campaign for Tibet and has sponsored the Dalai Lama on two trips to the United States. He, in addition, also started a foundation bearing his name and a public charity, Healing the Divide, that work to better medical care for HIV/AIDS patients.