April 20, 2007 03:49:20 GMT
Becoming the bassist of music group and dating stylish famous pop singer has forced to be up to date in fashion. Besides making music the man admits to love making clothes as well. Bringing into life his love for fashion Wentz is teaming with DKNY Jeans.

Started his own clothing line "Clandestine" last year, Wentz is having the capsule collection he's working on with the fashion giant hit the market August later this year.

April 20, 2007 02:52:19 GMT
When it comes to sexy lingerie, Victoria's Secret knows what is best. And when it comes to the term "What is Sexy," yes it's still Victoria's Secret knows best. The retail marketer of women's clothing and beauty products, most recognizable as a marketer of lingerie, has on Thursday April 19th released its list of sexy entertainers and athletes.

The so-called "What is Sexy?" list, compiled by a team of Victoria's Secret executives, designers and supermodel spokeswomen, including and , has chosen as the Sexiest Actress. Pop singer is named the Sexiest Male Musician, while soccer god is the Sexiest Dad.

April 20, 2007 02:14:36 GMT
is back on the dating saddle again. The actor is moving on from his break up from and has found new love again. The star, who split from Miller six month ago, is now dating magazine editor and socialite Kim Hersov.

For you who are curious to know who the lady actually is, here we let you know. Kim Hersov is the editor-at-large for Britain's Harper's Bazaar. She is a divorcee and has two children from previous marriage to Robert Hersov, while Law himself has three kids from his marriage to former wife, actress .

April 19, 2007 08:04:43 GMT
is in giving mood these days when she reportedly signs Hollywood's top fashion designers to bring into life her social mission to dress underprivileged girls for their prom nights.

"We started realizing that kids weren't going to their proms because they simply didn't have prom dresses and they could afford them," Stone said on the prom. "We started realizing what a huge thing (it is) and how compromising it can be for families; it's like a little wedding."

April 19, 2007 07:40:37 GMT
earns a new predicate besides that of actress and singer. The multitalented star has been named Style Icon of the Year by American magazine Us Weekly.

Snubs the honor, Lopez is slated to receive the prize at a ceremony to be held in Hollywood next week, Thursday April 26th to be exact.

April 19, 2007 06:56:50 GMT
There it is, after days of chatter and speculation rumors on and ' split come to brighter side. Contrary to tabloid reports, the couple is not breakup, but does have a break in their romance actually.

The hiatus is thought to have something to do with the actor's status as an Oscar nominee that he wants to focus on his career. McAdams, on the other way around, is said needs to focus on something else besides Ryan as she is "very dependent" on him.

April 19, 2007 06:05:23 GMT
This is the many times in her life that gets the predicate "sexy." After all, the actress is again credited as sexy by Maxim.com in its list of Sexiest Movie Assassins, thanks to her role as Jane Smith in the hit movie "."

Ranked 1st on the list, the Oscar-winning actress besting fellow movie star who comes 2nd for her role in "." Earns the 3rd Sexiest Movie Assassin predicate is who is praised for her action in "X-Men."

April 19, 2007 05:01:57 GMT
While the celebrity couple remains mum on the report claiming their relationship is on the rocks, the actress' manager comes forward in defense. Geyer Kosinski, 's manager, responded to the persistent break-up rumors, claiming it as false.

The manager tells Usmagazine.com all is right in the world of and partner Jolie, insisting "they are together and very happy."

April 19, 2007 04:34:03 GMT
and husband are waiting in anticipation the arrival of their second child together. The actress and mother of one is reported pregnant again.

The reports are in all probabilities inspired by the fact that Garner was seen leaving a doctor's office sporting a clearly visible baby bump. "She was very happy and glowing. She touched her stomach for a moment. She looked pregnant," New Weekly magazine quoted a source as saying.

April 19, 2007 03:58:34 GMT
She knows best how to spend her hubby's big bucks on posh things. That's the reason why she's called Posh Spice. If the media reports are to be believed, it costs $80,000 to celebrate his posh wife's 33rd birthday.

The soccer god surprised with an overnight trip to Paris, took her to Christian Louboutin and treated her to a pair of $3,000 made-to-measure high heels. The shopping spree continued at Victoria's favorite designer Azzedine Alaia, where she picked out a $14,000 custom-made dress.

April 19, 2007 03:22:37 GMT
She's back. is ready to back on media attention when she hosts show in Las Vegas next month.

The busty singer has been booked to host a special performance by the pop group and dance troupe at their themed lounge in Las Vegas' PURE nightclub on May 4th.

April 19, 2007 02:40:53 GMT
has something else to do besides acting. The movie beauty is the latest star to be the face of a health campaign which warns against the dangers of too much exposure to the sun.

The actress has been tapped to front the skin awareness for everyone (Safe) campaign, launched by the Institute of Cancer Research and high-street chain Superdrug.

April 19, 2007 01:56:55 GMT
is dealing with legal law, again. The socialite was on Tuesday April 17th ordered to attend a May 4th hearing for allegedly violating her probation.

The hotel heiress pleaded no contest to drink driving charges back in January stemming from a September 2006 arrest in Hollywood. She was instead sentenced to 36 months probation and instructed to attend an alcohol education program while also was ordered to pay $1,500 in fines.

April 18, 2007 09:13:35 GMT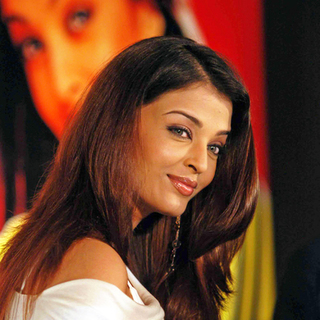 This is the beginning of the start. The early ritual on the much awaited wedding ceremony of India top actors and Abhishek Bachchan has been begun Wednesday April 18th with the traditional sangeet, or music ceremony, during which relatives of the couple sing and dance.

After that comes the henna ceremony, during which the bride's hands are painted, which is about to be held at Rai's house on Thursday April 19th. The last ritual is the Hindu ceremony and traditional parting of the bride from her parents, set to take place Friday April 20th.

April 18, 2007 08:39:12 GMT
Forget about the sex tape. has left the incident behind and already moves on with her new man, who happens to be New Orleans Saints running back, .

An American socialite who comes to media attention primarily due to her close friendship with , Kim finds Bush as a perfect match to date. The two were spotted leaving the Samsung Upstage Country Club event in Hollywood Hills on April 15th holding hands. That's a start for a date, isn't it?