August 31, 2007 05:04:19 GMT

It appears that can never have enough of adoption. Fresh claim has emerged that the pop sensation is in her adoption mood these days and is planning to adopt a second child from Malawi.

Hot on the heels of her controversial adoption of Malawian son David Banda and her being assessed for the suitability to obtain the permanent adoption of him, Madonna is said to have already chosen a 13-month-old girl called Mercy from another orphanage.

August 31, 2007 04:36:19 GMT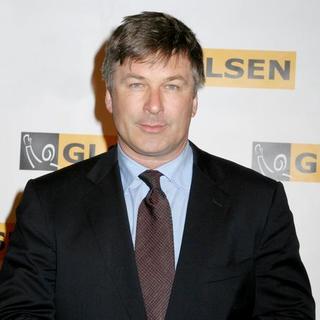 The 59th Primetime Emmy Awards keeps adding more and more star-studded presenters into its list. , , and are among the additional presenters announced by Fox Thursday August 30th.

The threesome will join previously announced presenters, including , , , and . Other newly announced presenters include , , , and .

August 31, 2007 03:54:30 GMT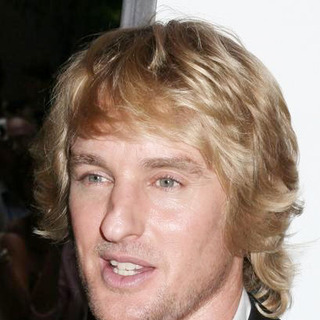 is receiving care and heal in private at the Cedars-Sinai Medical Center, and his attorney meanwhile set the record straight on the actor's suicide attempt which has raised public speculation from drugs overdose to slit wrists.

Insisted Owen didn't overdose on drugs, his attorney told "Access Hollywood" the actor did slit his wrists instead. Put the brake on the false drugs overdose report, the lawyer confirmed Owen did not have his stomach pumped and had been taking anti-depressants with no any other drugs found in his system at the time of the suicide attempt.

August 31, 2007 03:09:34 GMT

Bad news. injured. The soccer god hurt his right knee Wednesday night August 29th playing for the Los Angeles Galaxy Major League Soccer team against Pachuca of Mexico in the Super Liga final, just two weeks after he made his highly anticipated debut for the L.A. Galaxy after being benched for nearly a month for a left ankle injury.

The English midfielder was injured in a tackle with Pachuca midfielder Fernando Salazar in the first half of Wednesday night's SuperLiga title match, in which the Galaxy lost 4-3 on penalty kicks. Underwent an MRI exam on Thursday August 20th it is confirmed Beckham had suffered a sprained medial collateral ligament in his right knee and was ruled out for about six weeks.

August 31, 2007 02:27:41 GMT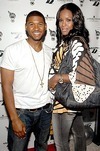 The first was a total disaster and now they are planning for the second one. Will it work? Only time will tell. and his very pregnant wife Tameka Foster are planning to hold an official wedding ceremony in Atlanta this weekend for their friends and family to attend.

Us Weekly is reporting that "the rumored event will be more in line with the couple's original plans for a ceremony and celeb-filled celebration," with rumored guests to include the likes of , , , and among others.

August 31, 2007 01:55:36 GMT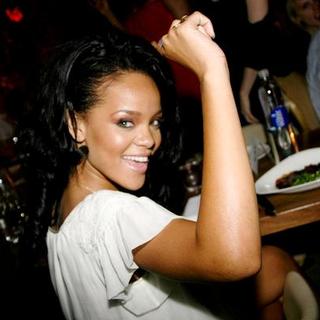 and are not dating. Well that's according to the R&B sensation who laughed off reports she's dating the white man actor.

Being asked on how is it going with her and Shia Wednesday night August 29th at the Avalon night club where she was attending the NASCAR-hosted California Speedway's Running Wide Open charity event, which benefited the NASCAR Foundation, the songbird said "Me and Shia, we are just friends, you know, we barely even know each other."

August 30, 2007 07:41:36 GMT

Nothing is impossible with us, even for a chance to meet soccer god .
Interested? Join the contest. All you have to do is just buying something from the
MOTO STORE
between August 17th and September 30, 2007 and put the word 'Beckham' in the promotion code box. And there you go, you officially a contestant then.
August 30, 2007 06:48:00 GMT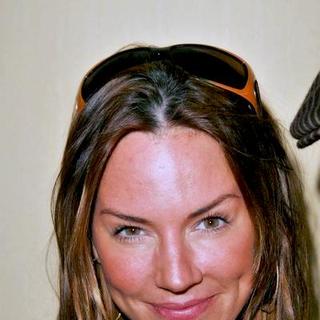 lands a new job. The actress is joining the cast of Comedy Central pilot "Held Up."

In the Sony Pictures TV production Allen will play opposite Jack Carpenter who's been billed to portray the main character, a bank teller whose life is turned upside down when two groups of wacky robbers, disguised as James Bond, Spider-Man, Batman and the Three Stooges, hold up his branch.

August 30, 2007 06:10:51 GMT

is facing a $1 million lawsuit brought by a teenage female fan who claimed she suffered injuries during one of the rapper's show.

In the suit she filed Tuesday August 28th in Baltimore Circuit Court, Tyrique Layne, 17, alleged she sustained injuries during Wayne's show at the Morgan State University last October after the star and his entourage threw a large sum of money; $1, $5, $10 and $20, into the audience of nearly 4000 people, causing the crowd to surge toward the stage.

August 30, 2007 05:05:04 GMT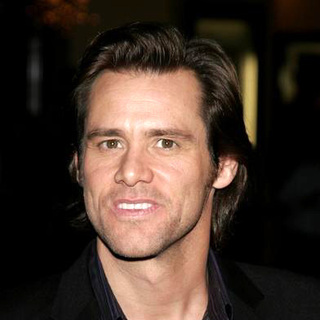 has posted a video of public service announcement (PSA) message in the video-sharing website YouTube on Tuesday August 28th, in which the actor-comedian is urging Americans to join a global campaign for the freedom of Myanmar's democracy icon Aung San Suu Kyi who has been confined by the Burmese government for 11 of the last 17 years.

Speaks out on behalf of the Human Rights Action Center and the U.S. Campaign for Burma, Carrey could be heard in the posted PSA saying, "Even though she's compared to a modern-day Ghandi or Nelson Mandela, most people in America still don't know about Aung San. And let's face it: the name's a little difficult to remember. Here's how I did it: Aung San sounds a lot like 'unsung,' as in unsung hero. Aung San Suu Kyi is truly an unsung hero."

August 30, 2007 04:26:30 GMT

New couple alert, and . The R&B sensation is dating the white man actor, it has been reported.

The twosome has been spotted together several times and is reported to have a romantic meal in Beverly Hills restaurant Kate Mantilini on Tuesday August 28th. And while none of them come out with official confirmation concerning the speculation, it is widely believed that they've been together for a few months and are taking it "slow."

August 30, 2007 03:51:14 GMT
The contestants on this season's "Dancing with the Stars" is ranging from actress, supermodel, and singer to businessman, race-car driver and boxer. The official cast of the ABC's reality show has been revealed on Wednesday's "Good Morning America."

Among those to be doing the cha cha cha are Scary Spice aka Melanie Brown, actress-singer Sabrina Bryan, race-car driver Helio Castroneves, Mark Cuban, the owner of NBA's Dallas Mavericks, "Beverly Hills, 90210" actress , and supermodel just to name a few.

August 30, 2007 03:17:55 GMT
Should we blame for 's suicide attempt? The British comedian doesn't think so though, telling Access Hollywood he was not to blame for triggering the Hollywood actor's suicide bid.

Coogan's former lover seems to be in no doubt that Owen's alleged battle with drug addiction is a result of his friendship with Coogan whom she said having a hard-living party lifestyle. "Under normal circumstances I would not comment but I care too much about Owen. I went through it with Steve. I was just out of rehab and he was right there with the drugs. I tried to warn Owen. I tried to warn his friends. I hope from the bottom of my heart that Owen stays the hell away from that guy," The Daily Mail quoted Love as saying in an interview.

August 30, 2007 02:52:46 GMT
Let's cooking with . The mother of two who has just jumped on the perfume bandwagon is now about to have her own cooking show. What a nice jump.

Paltrow, known as macrobiotic enthusiast, will take a two-month tour of Spain with chef Mario Batali, cooking and sampling the local delicacies as cameras following their every move.

August 30, 2007 02:13:17 GMT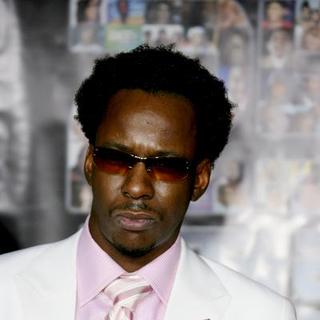 Let the frenzy begins. The court battle over spousal support and custody issues between former couple and of their daughter, 14-year-old Bobbi Kristina, is getting worse in recent months.

In a new legal papers filed July 2nd, Brown says "Since Whitney has been awarded sole legal and physical custody of Bobbi Kris, she has attempted to eliminate me from Bobbi Kris' life." He then goes on stating, "I did all I could to see my daughter ... I also paid approximately $10,000 for Whitney and Bobbi Kris to live in a nice hotel while Whitney was going through rehab ... I basically lived out of my car."