August 03, 2006 04:21:29 GMT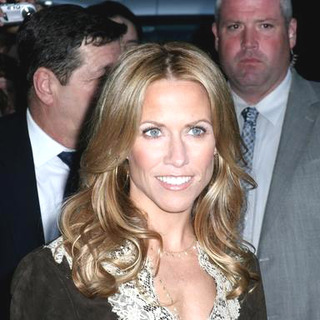 Now that it's been six months since she split with fiance back in February early this year, has for now on found a new love.

"It is good news, you know." So the singer said in an interview with CNN's as saying she's found someone she likes.

August 03, 2006 03:56:28 GMT
Roxanne Romero, a publicist for , confirmed Wednesday August 2nd that the young singer had "a minor surfing accident" in San Diego earlier this week.

While there are no further details on the incident, the pop star is said "recovering nicely at home" in Los Angeles. "Although hospitalized, he has been released and is recovering nicely at home," said the statement from Carter's camp.

August 03, 2006 03:24:13 GMT
and are good in making movie and the cover of magazine. Besides becoming a good partner in the upcoming movie "", the twosome also is suit one another on the cover of "Fashion Rocks", a new style/music magazine hitting stores Tuesday August 8th.

It is said that the newly established magazine is the work of the creative team behind Vogue magazine, including Editor in Chief Anna Wintour.

August 02, 2006 07:51:55 GMT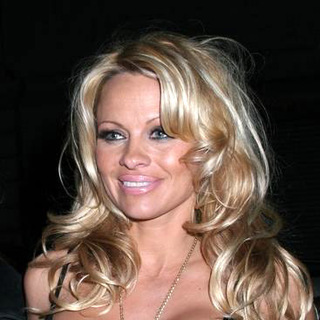 has received what she called as her "first wedding present", a deal with haircare giant Bed Head to launch a range of ethical hair products for people and their pets.

Is thrilled about the new deal, Pammy commented "I received my first wedding present! From my friends at Bed Head. I got the call that it is confirmed."

August 02, 2006 06:35:51 GMT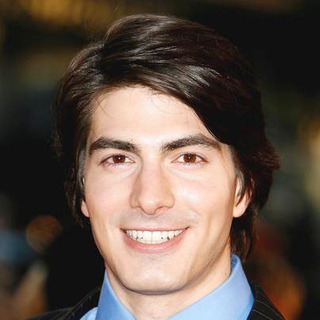 Looks like the charm of still works its magic effectively this time. Continuing to draw vast public attention, especially through his impressive portrayal of the titular hero in "", the actor has successfully maintained his position on the top spot of AceShowbiz.com's Celebrity Buzz of July 2006 edition, marking his second time in a row to be the best on the list.

On the second place, here comes who goes up one step higher from last month's position followed by newcomer at 3rd, much thanks to his memorable reprised portrayal of Captain Jack Sparrow in this summer's box office hit "." Great boost also strikes the beautiful as she bounces 13 ranks from her last-month position to be the 4th best. Seating on the 5th rank is another newcomer, , whose marriage to sadly encountered its end in July.

August 02, 2006 05:54:00 GMT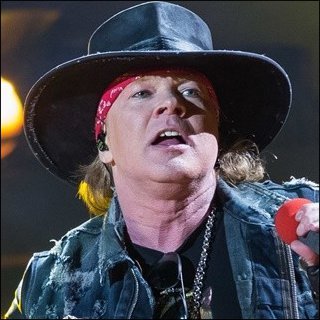 frontman tells all why he quits the stage before the end of the band show at Wembley Arena on Sunday evening July 30th. The man released a statement, explaining that he was diagnosed with "low blood pressure" and "low blood sugar" on the morning before the show. Doctors had reportedly advised the singer not to take to the stage for the related show.

However, Rose ignored it and decided to perform on stage instead. As a result, he was then forced to bow out of the gig towards the end of the set because he was feeling unwell. Former singer Sebastian Bach, who had joined Guns N' Roses for the show, took over lead vocals on the last songs of the night, "Night Train" and "Paradise City."

August 02, 2006 04:46:59 GMT
This week indeed is really hard to go through for . The teen celebrity has had so many things to face, from dehydration to a "spoiled child" claim labeled to her by Morgan Creek CEO, James G. Robinson.

What's next? New rumors surface by the hour that the teen singer has been fired by her UK record label Island Records after she failed to travel to London for a planned promotional campaign for her album "".

August 02, 2006 04:27:37 GMT
The baby face of music group is going to marry her cab driver boyfriend Mark Croft next month.

What prompted the report on the singer's wedding plan is her third pregnancy.

August 02, 2006 03:56:06 GMT
Musician has revealed plans to develop a teen center on the campus of Grand Canyon University. The singer's Solid Rock Foundation, a Christian non-profit organization, has begun fundraising efforts for a 20,000-square-foot teen activity center on the university grounds in Phoenix.

The $3 million center, called The Rock, will feature a concert hall, recording studio, game room, coffee house, rock climbing walls, sound room, and indoor basketball courts. Construction is set to begin in 2007.

August 02, 2006 03:17:30 GMT
After the many speculation on her status with boyfriend of three years, Indian businessman Arun Nayer, comes clean about all. The actress says she plans to marry Nayer very soon.

"I can't tell you the exact date, but it is very close," Liz is quoted as saying in the Italian edition of Vanity Fair magazine. "We are also thinking of having a child," she added.

August 02, 2006 02:46:16 GMT
Just three days after issuing an apology to everyone he had offended concerning his DUI charge, has just issued another apology. The actor has on Tuesday August 1st issued a specific apology to "everyone in the Jewish community for the vitriolic and harmful words" he used when he was arrested for drunken driving last Friday.

As it's been widely reported before Gibson is quoted as having said to the Malibu officer: "The Jews are responsible for all the wars in the world," and asking the arresting officer, "Are you a Jew?"

August 01, 2006 09:14:39 GMT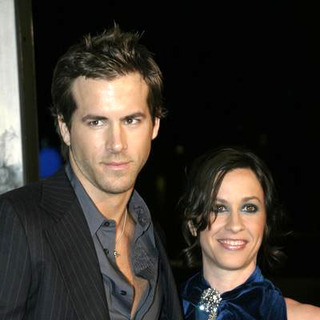 The fact that and have been spotted "rolling around" together during a romantic day out in a Vancouver, Canada park, has proven to public worldwide that they either on again or never break up.

The rocker and actor are said to have had dinner this past Thursday at Kay 'n Dave's Restaurant in Brentwood, Los Angeles.

August 01, 2006 06:22:08 GMT
and Stavros Niarchos III on again. The hotel heiress and the Greek shipping heir were at 's Unforgettable 50 party aboard a rented yacht in Saint-Tropez.

"We're together now here. We love each other." Paris told People magazine during the Monday event. About the in-love couple, Paris' friend said "They love each other very much."

August 01, 2006 05:08:04 GMT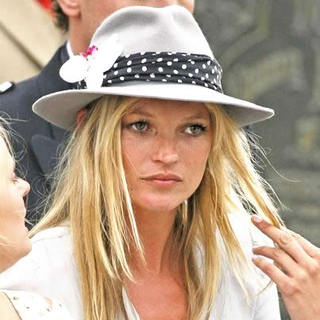 hits the industry really hard this time. The supermodel shows the very best side of her, appearing on the cover of Vanity Fair this September as "best-dressed", wearing nothing but a white fur hat, long white gloves and leather boots.

The magazine's fashion and style director, Michael Roberts, said that Moss was elevated to the "Hall of Fame" after receiving more votes than any other women for a place on its 67th annual International Best-Dressed List.

August 01, 2006 04:38:34 GMT
It's Hot. spills the gut about her broken relationship with former best pal on the New York gay nightlife magazine HX.

The socialite told the publication that she and Nicole "grew apart because of fame." Talks more on their dispute, Paris reveals all on her upcoming album with a track entitled "Jealousy."