August 11, 2006 06:32:23 GMT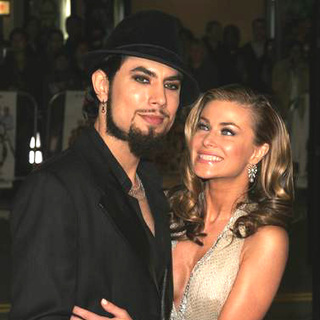 Everything becoming obvious now as is divorcing her rocker husband . The actress filed for divorce Thursday August 10th in Los Angeles Superior Court state, ending their amicable break up.

As stated there in the legal papers, Carmen and Dave wed on Nov. 22, 2003, and separated on July 18, 2006, the day after they announced they were "amicably separating." Cited "irreconcilable differences" for the split, Carmen requests that their assets be divided as specified in their prenuptial agreement and that the court not award spousal support to either party. They have no children.

August 11, 2006 03:31:37 GMT
MTV announced Thursday August 10th that they will have to host its annual MTV Video Music Awards. MTV president Christina Norman called Black the "perfect mix of comedy, rock, irreverence and star power." That may become one reason why they choose him.

"Prepare yourself for a rip-snortin' humdinger," Black said in a statement, adding, "I am Jables, hear me roar."

August 10, 2006 08:33:34 GMT
Fresh off the reports carried on 's admission that his marriage to does "need work", the pop singer reportedly is willing to renew their marriage vows.

Per In Touch Weekly, Britney is preparing to renew her vows to hubby K-Fed, which is about to take place after the birth of their second child in October later this year.

August 10, 2006 08:04:56 GMT
He bears the number 007 in the highly anticipated and long awaited "". But in real life the actor, , has been labeled the No. 1 Best-Dressed Man, at least by Esquire magazine which has just conducted its third annual poll on that field.

Come in 2nd place is musician , followed after by and who both secure the 3rd and 4th place respectively. Next on the poll is musician Nick Cave who is at No. 5.

August 10, 2006 06:52:08 GMT
Hip hop isn't the one and only thing thinks of. The rap mogul announced Wednesday August 9th that he has joined forces with the United Nations and MTV to film a documentary about the lack of accessible fresh water around the world.

The documentary, titled "The Diary of Jay-Z: Water for Life", is slated to air November 24 later this year on more than 150 MTV channels and 50 local programming stations in 179 countries. It will show the difficulty faced by more than 1 billion people around the globe in obtaining the life-sustaining liquid.

August 10, 2006 05:57:13 GMT
won't stop make the gossip pages everyday. The pop superstar who has just provoked protests from Rome's Catholic, Muslim and Jewish leaders concerning her concert crucifixion, again causing controversy in Italy.

Fresh off her controversial mock-crucifixion performance in Rome, the diva draws another ire from another group of Catholics as her H&M clothing advertisement appears on the side of the world's largest gothic cathedral Duomo.

August 10, 2006 04:52:27 GMT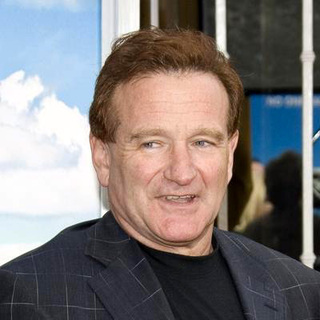 Comedian and Oscar-winning actor enters alcohol treatment. On this matter the star's publicist, Mara Buxbaum, said Wednesday August 9th, that "After 20 years of sobriety, Robin Williams found himself drinking again and has decided to take proactive measures to deal with this for his own well-being and the well-being of his family".

Prior to the announcement of the actor entering alcohol rehab, a National Enquirer story claimed Williams recently checked into a rehab facility in Oregon run by the famed Hazelden program. Buxbaum, however, declined to elaborate beyond the statement, while adding "He asks that you respect his and his family's privacy during this time. He looks forward to returning to work this fall to support his upcoming film releases."

August 10, 2006 04:07:00 GMT
Dominated the album chart at No. 1 spot for five straight weeks isn't a guarantee that will be the ever after chart-topper. The rapper has to, unfortunately, have his latest set "" slips one to 2nd place with another 126,000 copies, such amount that becomes the lowest opening week of him.

And who's the No. 1 on the chart? It's "Now That's What I Call Music! 22" which taking in another 127,000 copies to score a third week on top. Following at number three on the Billboard 200 is Kidz Bop's "Kidz Bop 10" with more than 116,000 in sales. , in the meantime, debuts at No. 4 with their sophomore release, "Come What(ever) May", sold 81,000 copies. Last week's leader, 's "" drops four to No. 5 with 65,000 copies.

August 10, 2006 03:32:28 GMT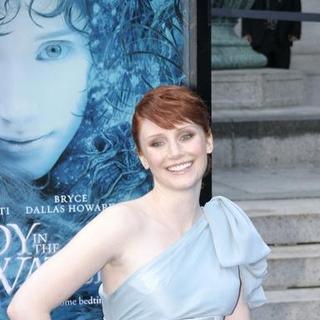 The now rising actress in Hollywood film industry, , is an expectant mother. Her spokeswoman, Erica Gray, has on Wednesday August 9th confirmed the report to The Associated Press, saying the beauty is expecting her first child with husband Seth Gabel.

Howard, daughter of Oscar-winning director Ron Howard, spills the good news Tuesday August 8th at the British premiere of M. Night Shyamalan's new movie "" in which she stars. She was quoted as saying "I can't talk about the pregnancy too much. I'm a little superstitious."

August 10, 2006 02:53:36 GMT
What is about that's so hot? Her engagement to . US Weekly's latest cover carried the headline read "Vince Proposes! Jen Says Yes!". On the other hand, Aniston's spokesman Stephen Huvane insists, they're not engaged, telling ABCNEWS.com "It's just not true. Their report is erroneous. They are not engaged."

The two contradiction explanation prompted speculation among people, some saying that US will have to back down from its cover story, while others say they've been engaged for months, and the relationship is actually in trouble. Despite all, a spokeswoman for US Weekly, in fact, insists "We stand by our report".

August 10, 2006 02:27:19 GMT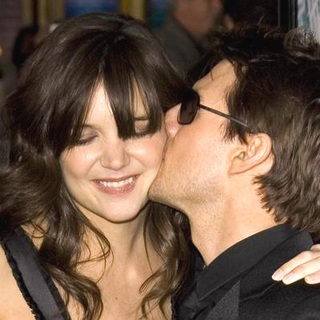 Baby Suri, the daughter of celebrity couple and , has become a hot commodity in Hollywood. Yesterday it was reported that the newly mom-and-dad promised to release the photos of their elusive infant "shortly", and new rumors surface by the hour that Vanity Fair magazine has landed the first photos of Suri Cruise.

The New York Post reported Wednesday August 9th that the pictures were taken by celebrity photographer Annie Leibovitz and will be published this fall. The question is can we trust the publication? We leave it all to you.

August 09, 2006 09:56:12 GMT
To everyone's shock, after the many circulating rumors speculating on their marriage life, finally laid the rumors to rest, revealing that his marriage to pop princess does "need work".

It is a known fact, over the past years there have been reports that their marriage is on rock. All in all, Federline has now admitted that he and Spears find it difficult to spend time together due to their hectic schedules. It will probably get more difficult for them as their second child is due next month.

August 09, 2006 08:07:44 GMT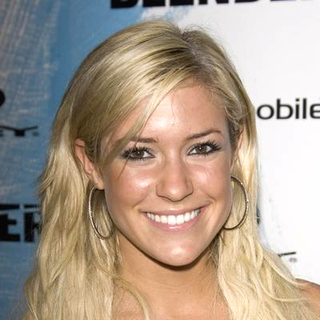 "Yes, Brody and I broke up," "Laguna Beach" star confirms to People magazine. "It's just hard right now because I am working all the time. We're still good friends though."

Cavallari and were first met through "Laguna Beach" costar . They previously broke up in the fall, but got back together shortly afterward. During that time Cavallari was spotted several times with , prompted rumors they are dating.

August 09, 2006 06:36:33 GMT
Supermodel is back to the hand of on-off boyfriend . Their on again is presumably provoked by the English singer's recent progress in his battle with drugs. He is reported to have successfully completed rehab.

The reconnected couple was seen at last Sunday's Rhythm Festival in Clapham, acting affectionately. An onlooker told The Mirror, "They got out of the car and held hands as they walked to the VIP area - laughing and touching each other the whole time. They were acting like a couple of honeymooners. You've never seen a couple so tactile. They were kissing passionately and didn't leave each other's side all night."

August 09, 2006 05:21:58 GMT
Those who desperate for a look at baby Suri no need to worry nor waiting for any longer as has, through a spokesman, promised that pictures of his baby daughter will be released "shortly".

It is a known fact that Suri, the daughter Cruise has with fiancee , has made the gossip pages everyday due to her elusiveness. Though some pals of TomKat, like and , claimed to have seen the infant, still public worldwide are questioning on the baby's existence.