July 27, 2007 03:46:35 GMT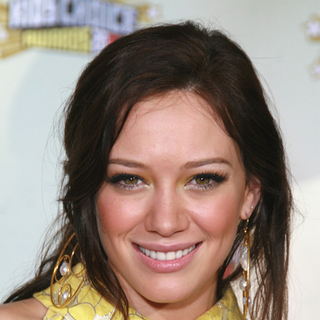 Enough is enough. has moved on from her past love life with ex-boyfriend Joel Madden and is scoring herself a new boyfriend. The young celeb is said to be dating hockey player Mike Comrie.

Duff and Comrie were spotted having a romantic dinner Wednesday night July 25th at Giorgio Baldi restaurant in Santa Monica. They were snapped leaving the eatery holding hands, what a perfect match.

July 27, 2007 03:01:12 GMT
has become mother for the first time when she gave birth to her first child with partner on Wednesday afternoon July 25th in Los Angeles.

The newlyborn, a baby boy, was named Alexander Peter Schreiber. He weighed in at 8 pounds, 4 ounces and measured 22 1/2 inches long.

July 26, 2007 09:28:44 GMT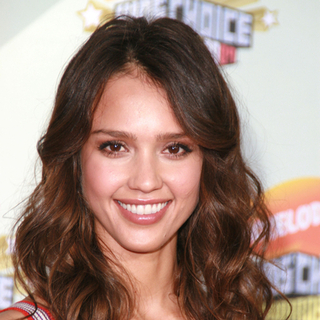 This just in. is single again. The sexy actress is reported to have dumped her film producer boyfriend Cash Warren over the weekend.

Report on their break up first comes to the surface Thursday July 26th. It is said that Alba dumped Warren over the phone, telling him "I'm not in love with you anymore."

July 26, 2007 09:11:23 GMT
has his dream comes true when he had his name crafted on the boulevard sidewalk Wednesday July 25th. The Hollywood hunk was given a star on the Hollywood Walk of Fame, an appreciation to his contribution to the film industry.

Cheering on him during the event was his wife Luciana Bozan Barroso, mother Nancy Carlsson-Paige, not to mention numbers of fans. "A few times in my life I've had these experiences that are just kind of too big to process and this looks like it's going to be one of those times," the actor said recalling his struggle to earn fame upon receiving the honor.

July 26, 2007 08:40:24 GMT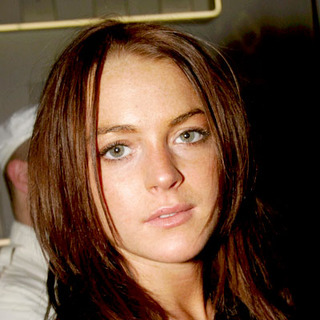 There it is, after talks and speculation finally breaks her silence on her second DUI arrest in a month on Tuesday July 24th. The troublemaker comes to herself defense, wrote an email to "Access Hollywood" host Billy Bush that was posted on the entertainment show's Website.

In the email she wrote, Lindsay says "I am innocent ... did not do drugs they're not mine." Further the starlet also revealed on the high-speed chase addressed to her, claiming "I was almost hit by my assistant Tarin's mom. I appreciate everyone giving me my privacy."

July 26, 2007 05:11:42 GMT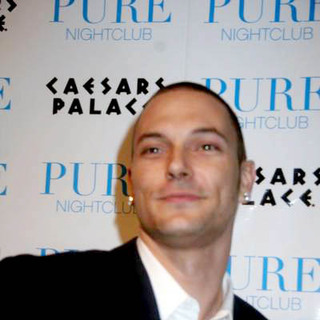 Her recent erratic behavior does raise eyebrows and spark concern not only among fans but also among people close to the pop star. Sad to say that could possibly lose the custody of her sons, Sean Preston and Jayden James, to ex-husband should she keeps acting wild and uncontrolled.

Issued a restraining order against her mother, went for an impromptu afternoon dip wearing only her underwear in front of a crowd of photographers, and spotted driving with son Sean on her lap are just few of her many antics. Worst than those is her ill-fated photo shoot for OK! Magazine.

July 25, 2007 08:16:27 GMT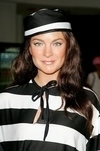 Madame Tussauds Wax Museum in NYCís Times Square made a quick change on their collection of 's waxwork, dressing the star's figure in prison chic, soon following her DUI arrest Tuesday July 24th.

Being dressed in jailhouse black-and-white stripes, Lindsay's wax figure still looks beautiful anyway. Get a glimpse on her hot waxwork .

July 25, 2007 07:21:06 GMT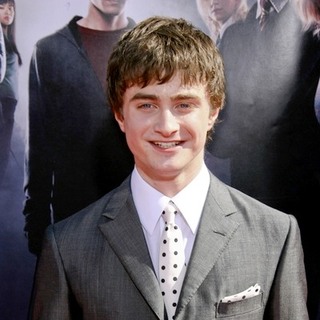 Officially gained a full access to his much reported 20 million pounds fortune, bought himself a Fiat Punto, wanting one more present for his 18th birthday. The young-rich actor is keen to have a nude waxwork of himself.

To make his dream comes true, the "Harry Potter" star is said to have asked experts at Madame Tussauds to create the waxwork of his nude pose in West End play "Equus." There will be a team, consists of 20 people, to create the waxwork which Radcliffe wants to keep for private display.

July 25, 2007 06:39:50 GMT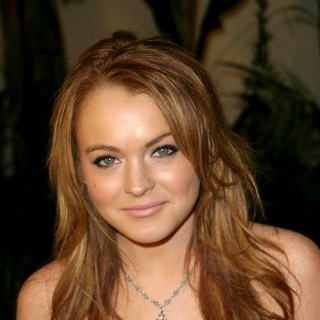 This just in, heading back for rehab.

The pop star created media frenzy with her being booked on suspicion of DUI Tuesday July 24th, less than two weeks after she completed her extended 45-day stay in Malibu's Promises treatment center on July 13th and days after she checked herself in to Beverly Hills Police Department due to a May 2007 car crash.

July 25, 2007 05:55:28 GMT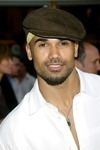 The time has come for to pay the price of his bad attitude. The actor, famous for his portrayal of Malcolm Winters in TV series "The Young and the Restless" (1994 Ė 2002), was sentenced to probation and community service in an alcohol-related speeding case.

Back on June 1st, Shemar was pulled over by the California Highway Patrol just after 1 a.m. after he was caught exceeding the 65 mph speed limit near Santa Monica Boulevard. He, as a consequence, was charged on June 22nd with driving under the influence and driving with a blood-alcohol level of .08 percent or above.

July 25, 2007 04:39:08 GMT

's DUI arrest turns to be a blessing in disguise for . The actor-comedian has been booked to replace the troubled pop star to be a guest on the "Tonight Show with Jay Leno" Tuesday July 24th.

Prior to her shocking arrest, LiLo was scheduled to make an appearance on the NBC television's long-running variety and talk program to promote her new film, "". Agreed to fill in her place, Schneider was tipped to dress in drag as Lohan, complete with an alcohol-monitoring bracelet.

July 25, 2007 03:52:50 GMT

Should we blame 's parents for her latest DUI arrest? Hot on the heels of her second arrest this year, the star's parents break their silence, talk to The Insider on how they're feeling towards the unfortunate.

While mommy Dina Sullivan said she is "sick over this. My children, my family, we are like prisoners in our own home because paparazzi [are stalking us] outside [our]home," daddy Michael Lohan said he's "heartbroken" by his daughter's arrest. "I'm devastated by this," he said. "It's killing me, it's ripping me apart."

July 25, 2007 03:00:26 GMT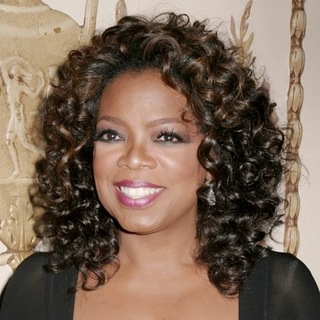 When it comes to money, is the one with abundant. The chat show queen, who frequently listed on Forbes' Rich list, earns an estimated US$260 million a year from the famous "The Oprah Winfrey Show" for which she serves as host and supervising producer. With such amount of money, based on a list by TV Guide magazine, no doubt that she tops the list of the Highest-Paid Television Stars in the United States.

Placed just behind her at the 2nd spot is music producer , who earns US$45 million for his role on the Fox network's smash hit talent show "American Idol" and his other TV projects. The rest three Highest Paid TV Stars are Judith Sheindlin, also known as Judge Sheindlin, at No. 3, taking in US$30 million thanks to her own syndicated court show "Judge Judy"; of "CBS Evening News" whose salary reaches US$15 million per year is placed at the 4th spot; and of "Scrubs" who is voted 5th, taking in US$6.3 million from the TV series.

July 25, 2007 02:22:00 GMT

Say it isn't so. gets into another DUI trouble. The actress-singer was arrested early Tuesday July 24th on suspicion of driving under the influence, driving with a suspended license, possession of a controlled substance and bringing contraband into a custody facility.

Her being booked by officers in Santa Monica was a bad news for us judging that it occurred only 11 days after she finished her 45-days rehab stint in Promises after which she voluntarily wearing an alcohol monitoring anklet to show everyone that she's sober.

July 24, 2007 09:06:27 GMT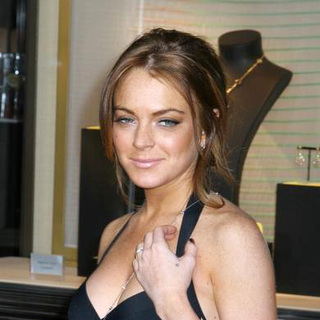 is back on the single saddle again after she was dumped by on-off boyfriend Calum Best. The actress-singer who has just completed her rehab stint and decided to wear an ankle bracelet to monitor her alcohol consumption has been dumped by the fashion model-turned-celebrity because she's "too boring" when she's sober, it has been reported.

Lindsay completed her 45-days stint at Malibu's Promises rehab clinic on July 13th. She checked into the treatment center on May 28th following a DUI arrest the days before. This is the second time that the star underwent a stint in rehab. She had been attending Alcoholics Anonymous for about a year before.