September 19, 2007 08:14:01 GMT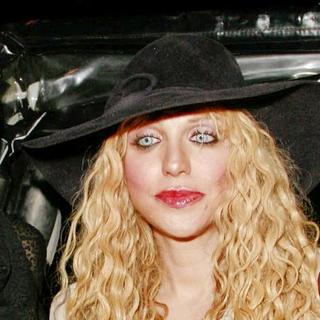 Could it be true that is dating ?

The troubled rockers have sparked romance rumors after they were reported swapping spit while she was visiting him at the Wiltshire clinic where he is currently battling his drug addiction. He was allowed to leave the rehab with Courtney and they then had lunch together in a Wiltshire, England, pub.

September 19, 2007 07:50:55 GMT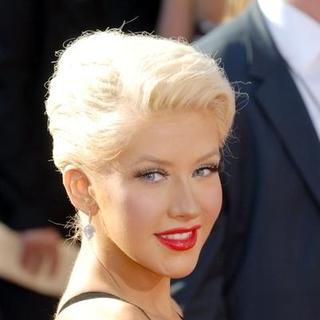 Rumors are mounting that is expecting a baby girl, but quite the contrary is true. The singer and her husband Jordan Bratman reportedly expecting a baby boy.

Not without reason, but OK! Magazine comes to such conclusion upon learning that the singer's close friends have all shopped for boy-themed baby gifts. "They're all boy-themed, all blue," a source tells OK!

September 19, 2007 07:00:11 GMT

Here we go again with rumors on 's pregnancy which in all probabilities inspired by the fact that she was spotted sporting a baby bump at the New York Fashion Week on September 11th, during which she launched her new "Just Sweet" clothing line collection for Spring 2008.

Meanwhile, In Touch weekly is reporting that the songbird and her husband are expecting their first child together. The entertainment media quoted an insider as saying, "She's about twelve weeks pregnant."

September 19, 2007 06:29:18 GMT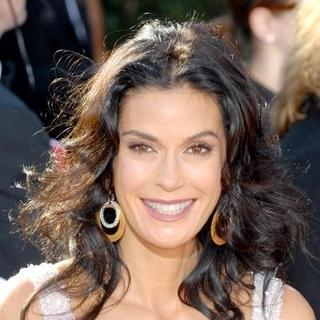 Desperate Housewife is desperate for a new love. The actress is said to have split from actor boyfriend Stephen Kaye.

"Desperate Housewives" creator Marc Cherry revealed the news on Saturday night September 15th at the Beverly Wilshire hotel during the 50th anniversary gala for Cedars-Sinai Medical Center's Women's Guild.

September 19, 2007 06:07:55 GMT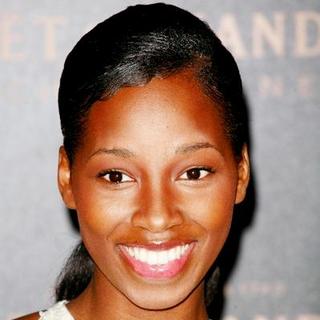 is single and active. The R&B sensation is invading the world of beauty products, launching her own line of hair-care.

Collaborating with hairdressers Toni & Guy, Jamelia is following in the footstep of fellow celebs and Erin O'Connor to launch hair serums for the ModelMe range which are specially formulated to keep Afro hair looking its best.

September 19, 2007 04:59:49 GMT

A vegetarian herself, has no single doubt to show her skin in a television ad promoting vegetarianism for People for the Ethical Treatment of Animals (PETA).

The beautiful sexy actress appears nude in a 30-second PETA commercial, directed by music video auteur Dave Meyers, which will air about two dozen times on Wednesday September 19th in Houston, which according to E! ranked the nation's sixth-fattiest city by Men's Fitness this year, and Dallas on the Food Network, Lifetime and E!.

September 19, 2007 04:22:23 GMT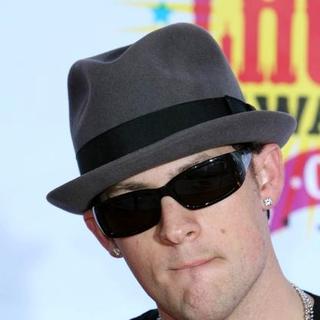 Yes, Joel Madden is going to marry his baby's momma and he discussed their future marriage on 's KIIS-FM radio show on Tuesday September 18th.

"Obviously, marriage is in our future," the rocker told Seacrest. "I don't know when or where or how, but right now our priority is our family and is the baby. That's all we've been thinking about. We are in love and are really happy."

September 19, 2007 03:44:08 GMT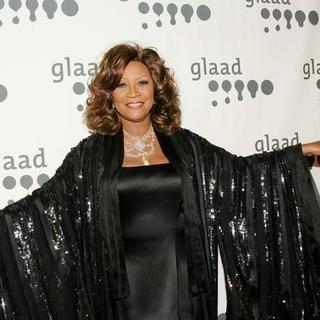 does love "Good Life." The international superstar is teaming up with Skeleton Key Entertainment, the mainstream entertainment division of to help launched her "Patti LaBelle - Good Life" brand and introduced a product line that includes premium pepper products, her third cookbook and an instructional cooking DVD.

The first food product to be released under the "Patti LaBelle - Good Life" brand is a custom blended line of hot sauces and relishes that will be introduced later this year throughout major retail food outlets nationwide. The line reportedly includes five major products; LaBelle No. 1 -- Diced Fine Jalapenos; LaBelle No. 2 -- Sweet Hot Jalapeno Relish; LaBelle No. 3 -- Rich Red Blended Cayenne & Habanero Pepper Sauce; LaBelle No. 4 -- Hot Flash Blended Habanero & Jalapeno Sauce; and LaBelle No. 5 -- Pepper Clear Mild Pepper Sauce.

September 19, 2007 03:12:26 GMT

acts smart this time by agreeing to the term suggested by advertising executives to have the video ads for his "Unforgivable" fragrance edited so that it can be viewed on TV.

The rap mogul has agreed to edit the 30- and 60-second versions of the ad, which MTV claimed as too hot for their viewers. A spokeswoman for MTV told E! Online, "He did make cuts to it, and he didn't have any issues with them." And hence the much-talked clips will begin running on the network Tuesday September 18th.

September 19, 2007 02:09:00 GMT

It appears that the long-going custody battle of and ex-husband over sons Sean Preston and Jayden James won't come to an end anytime soon. The judge in the legal battle has ordered the singer to undergo drug testing upon finding "a habitual, frequent, and continuous use of controlled substances and alcohol" by the star.

Los Angeles Superior Court judge Scott Gordon has on Monday September 17th issued court documents ordered Spears "to undergo testing for the use of controlled substances and alcohol," which will be conducted twice a week on random dates and times.

September 19, 2007 01:38:29 GMT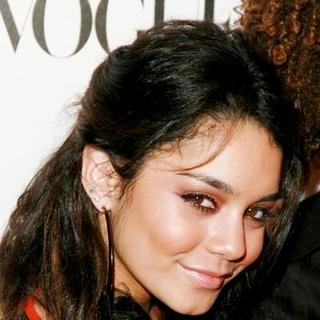 is all over the news, again, for yet another scandal. The "High School Musical" star is being sued by her former lawyer for unpaid fees, said to reach a total amount of $150,000.

The lawsuit, filed by Brian L. Schall in Los Angeles Superior Court on Monday September 17th, alleged a breach of contract and unjust enrichment by the 18-year-old actress. In the suit, Brain claimed he and Hudgens agreed into a written contract for legal services back in October 2005. Brian, furthermore, stated that he advanced costs and expenses on Hudgens' behalf for her songwriting and recording career.

September 18, 2007 08:50:49 GMT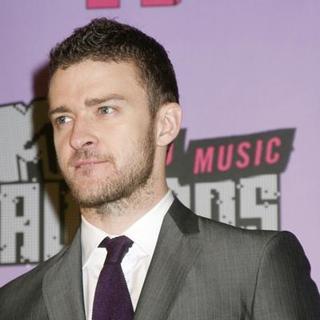 It's a must see. The video of slapped a photographer's camera.

The singer apparently was not in good mood Saturday night September 15th when he and actress girlfriend made their way into the Beverly Wilshire hotel.

September 18, 2007 08:18:07 GMT
Actress is 's October 2007 cover girl.

The mother of one graces the cover of the magazine's upcoming beauty issue, inside of which she talks about her new movie "," hubby , and their daughter Violet.

September 18, 2007 07:32:06 GMT

Say it isn't so. cut herself, again.

The troubled singer was spotted carrying a white cloth, if not handkerchief, full of blood as she made her way out of a taxi in Chelsea. The Daily Mail has obtained the photos, showing Amy holding a bloody white "napkin" in her right hand.

September 18, 2007 07:06:30 GMT

Good news for fanatics. The rap group is launching a new Website for fans.

Group members, DJ Run, D.M.C., and Jam Master Jay, have teamed with celebrity services company Paid, Inc. to launch and are about to have the site launched within the next month.