October 10, 2007 07:14:34 GMT

In and out rehab, is everywhere. Hot on the heels of her interview with OK! Magazine, the now rehab outpatient has done another yet interview with In Touch's reporter Kate Major. Discussed everything from her upcoming trip to Africa to reconciliation with father Michael Lohan, LiLo also openly revealed the identity of her new boyfriend.

On her extended rehab stay Lindsay told Kate, "There is that urge to want to leave early, obviously, and be back in the real world. But it was safer at Cirque and I was learning more. I felt it was necessary, and other people I worked with felt that it was important."

October 10, 2007 06:44:47 GMT

Rumors are mounting on the street that and are dating.

Not without reason, but romance rumors of the two stars sparked after they were spotted "very touchy-feely" at the New York film festival this past weekend.

October 10, 2007 06:10:57 GMT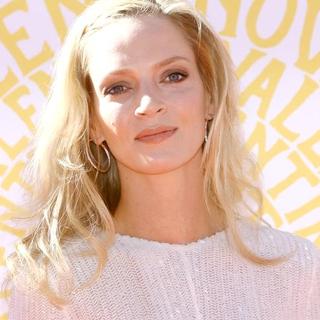 Dating? Yes. Engagement? No. Not for now at least. has shot down rumors she's engaged to boyfriend Arpad Busson.

Contrary to heavy media speculation there's no way the actress engaged to the wealthy self-made Swiss/French financier. A representative for the star has put to rest those rumors by setting the record straight on that matter, claiming Uma won't "be heading down the aisle for the third time anytime soon."

October 10, 2007 04:38:13 GMT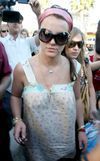 These coming days, weeks, and even months surely seem long and tiring for since she has to undergo series of drug tests and parenting classes. Even longer and more tiring now that she's been ordered to be booked for suspicion of hit-and-run.

Despite all the negative publications surrounding her, Brit has surprisingly passed her random drug tests and already paid visit to parenting coach. "She's passed her random drug tests," her lawyer, Sorrell Trope, tells People. "There's been more than one. They came up negative."

October 10, 2007 03:47:39 GMT

Surprise, surprise, is engaged to be married.

The R&B and pop singer is engaged to footballer boyfriend and her daughter's father Darren Byfield.

October 10, 2007 02:56:32 GMT
Pleaded no contest to DUI charges, is heading for the jail soon.

The actor, well known for his role of Jack Bauer on the Fox television series "24," has been pleaded no contest to drunken driving Tuesday October 9th in a Los Angeles court where prosecutors asked that he be jailed for 48 days.

October 10, 2007 02:21:15 GMT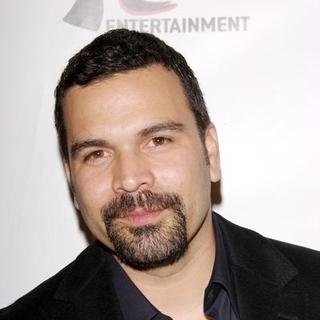 is now a happy married man.

The "Desperate Housewives" actor married longtime girlfriend and son's mommy Marcea Dietzel in a private ceremony in San Antonio on September 22nd, show publicist Chandler Hayes said.

October 10, 2007 01:48:07 GMT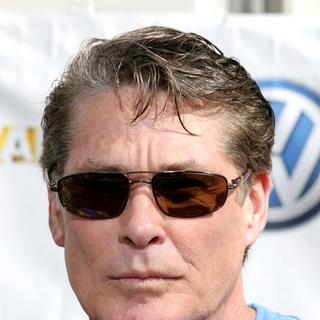 is reported to have had a drinking relapse and is currently in a LA hospital undergoing detox.

Explaining on the hospitalization, the star's representative Judy Katz issued a statement, confirming "David had a brief relapse and immediately recognized the importance of addressing it with the assistance of his doctors. He is doing fine and will be back home in the morning."

October 09, 2007 09:20:36 GMT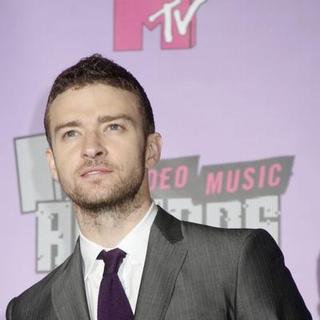 is now part of the Mountain Gate Country Club.

The pop singer is reported to have obtained a membership at the Los Angeles exclusive golf club "after biding his time and waiting for a hard-to-come-by vacancy."

October 09, 2007 08:12:23 GMT

breaks her silence. The Aussie pop star spills the bean on such issues, as her battle with breast cancer, four-year romance with former boyfriend actor , and her dream of having children. Here it is an excerpt of her interview with British Glamour magazine for its November 2007 issue.

Claimed her cancer battle as "astonishing," Kylie did admit that she feared her singing career would be damaged when she was diagnosed with breast cancer back in 2005. "It is hard to express what I have learned from that, but a deep physiological and emotional shift has happened," so the songbird said in a statement adding that "What I believed before my ill-ness has only been enhanced since, and that's that beauty comes from within. But I don't see myself the way other people see me."

October 09, 2007 07:31:51 GMT

Now rehab outpatient is back to work and she does it well. Very well indeed for a start after months long away from the industry. Only days after her departure from the exclusive Cirque Lodge Treatment Center in Utah LiLo has done her first ever post rehab interview and photo shoot with OK! Magazine.

Among some issues she discussed with the publication is her second DUI arrest in less than two months, about which the actress-singer said "[I hit] rock-bottom. Everything in my life came to a point where I had to make a decision; the arrest that night helped me come to a point where I had to make one."

October 09, 2007 06:51:03 GMT

The almost always looks gorgeous took time in between her Elle Magazine photo shoot Monday October 8th in Paris, France to write a new blog on her official Website, telling fans the experience she got while doing her job there.

Keep yourself updated with Vic's latest news by reading her blog at .

October 09, 2007 06:13:45 GMT
The Osbourne clan is cleaning up. Celebrity rock couple and are holding a US$1 million garage sale, selling art, furniture and collectibles from their homes in Malibu, Beverly Hills and England, with a portion of the proceeds will benefit the Sharon Osbourne Colon Cancer Foundation.

"It's time to unload," Sharon said, "We just have an overabundance of possessions that we do not need."

October 09, 2007 04:41:01 GMT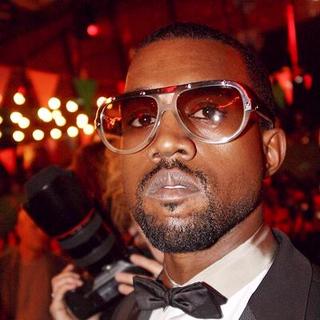 It appears that rap isn't the only thing is mad about as he has just hinted his plan to launch his own jewelry line.

Concerning his new business venture West is teaming up with Japanese artist Takashi Murakami and already unveiled a piece from his upcoming jewelry line at the Givenchy show in New York on Wednesday October 3rd, during which he was spotted sporting a large type of Japanese animation Manga-inspired diamond studded gold pendant.

October 09, 2007 03:50:18 GMT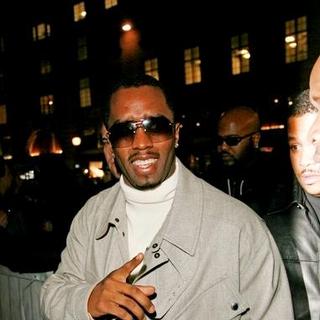 Acting like true gentleman, has openly admitted he is the father of Atlanta beauty queen Sarah Chapman's 15-month-old daughter, Chance.

Has repeatedly denied he's the biological father of the little girl, Diddy finally promised to take care of her after DNA tests proved that the baby is, indeed, his daughter. "At first, I wasn't sure if this was my child," New York Daily News quoted him as saying. "Now that it has become clear she is, I will take care of her for the rest of her life."