August 19, 2006 02:18:59 GMT
apparently knows how to make use her time. The actress-singer made two public appearances in Los Angeles, one aimed at promoting her new album and the other revealing a new love interest.

People magazine reported Simpson has been promoting her new album, "" Friday night August 11th at the Factory in Hollywood and soon then followed it up with a triple date with friends and an unidentified man on Saturday at Los Angeles' Hyde Lounge.

August 18, 2006 07:35:25 GMT
Just days ago people are shocked with the public announcement released by and hubby Chris Robinson, stating that they're heading for divorce after six years of marriage. Just now, they become even more shocked in hearing that Hudson is dating , her co-star in "".

Their romantic relationship reportedly has become one reason behind the actress' split with singer. Per American publication Us Weekly, Hudson and Wilson kept things under wrap but they indeed embarked on a romance during the filming of the romantic comedy flick.

August 18, 2006 06:59:33 GMT
Former frontman and his wife Jennifer welcomed the arrival of their second child Wednesday August 16th.

The newlyborn, a baby boy, was named Jonas Rocket, a publicist for the rocker confirmed.

August 18, 2006 05:04:41 GMT
and tied the knot, again. The couple got married for the third time, this time at Nashville's notable Tootsie's Orchid Lounge in the wee hours of Thursday morning August 17th.

In a posting on her Web site dated Aug. 16, Anderson wrote: "Marriage Number 3! Nashville tootsies. In front of the coolest crowd. Bobby's singing! Sweet Home Alabama."

August 18, 2006 04:33:26 GMT
Grand Central Station gets the FHM cover censored. Again?! The cover of the magazine's September issue featuring the professional wrestling diva, fitness competitor and model is considered as too hot for those at the train station.

This, in fact, isn't the first time that the cover of FHM has been censored. Grand Central Station gave the past two issues of the magazine a similar treatment, still with the same old reason "too hot".

August 18, 2006 03:46:44 GMT
breaks her silence, spills the guts to People. The actress has on Wednesday August 16th in an exclusive interview with People denied the many rumors claim she's engaged to .

"I'm not engaged and I don't have a ring and I haven't been proposed to," Aniston said in a telephone conversation. "Normally we don't even acknowledge these things because they're endless, at this point. The thing that got me was that I was getting phone calls from Greece! My Aunt Mary in Greece is getting accused of lying! I mean, they're getting angry".

August 18, 2006 03:10:15 GMT
A plea agreement with prosecutors has been reached in the drunk-driving case involving . And so, instead of being sent behind the bar, the actor-director indeed was sentenced to three years probation, fined $1,300 and ordered to attend Alcoholics Anonymous meetings and enroll in what was described as a three-month-long "alcohol-abuse program."

Gibson did not attend the court Thursday August 17th when the probation was granted. His lawyer Blair Berk, entered the plea on his behalf before Malibu Superior Court Judge Lawrence Mira.

August 18, 2006 02:34:55 GMT
Teen actor is facing up to six months in jail on three misdemeanors, including driving under the influence and possessing marijuana. Authorities mentioned that Osment's blood-alcohol content in the July 20th incident, in which he was involved, was double, at 0.16, the legal limit of .08.

Detailing on the incident, Los Angeles County sheriff's Lt. Greg Sisneros said Osment crashed his 1995 Saturn last month at around 1 a.m. near Los Angeles. The star lost control of his car, hit a mailbox on a brick base and flipped over. As a result of the crash, Osment broke a rib and hurt his shoulder but was expected to make a full recovery.

August 17, 2006 07:50:15 GMT
Poses for the cover of Men's Magazine FHM September issue, who has known as WWE Diva stands topless with only ropes cover her boobs.

Inside FHM, she talks about her first day on her job at WWE which she mentioned as unusual job, that she had to seduce Vince McMahon in front of his wife and then pulled his pants down.

August 16, 2006 09:13:42 GMT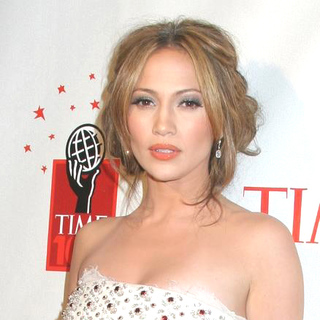 Her Latin background makes it possible for to get herself involved in FX's half-hour project "Echo Park". The actress has teamed up with her producing partner Simon Fields to executive produce the project via their Nuyorican Productions.

"Echo Park" actually is a comedic look at the world of yuppie, Latino and hipster cultures within Los Angeles' Echo Park neighborhood.

August 16, 2006 08:01:15 GMT
The divorce proceedings of and still continue. Here's a sneak peek on the progress.

In the latest court papers filed Tuesday August 15th in Los Angeles Superior Court, it was mentioned that Hasselhoff and Bach will each receive $27,000 a month through community property. Those same funds will also be used to pay the mortgage of the residence Bach and the couple's two daughters are living in as well as gardening expenses ($740 a month), security costs, veterinarian bills and $1,333.97 a month for Bach's Mercedes-Benz.

August 16, 2006 07:17:10 GMT
Divorce never comes easy nor does for the Barkers. The celebrity couple, who filed for divorce on Aug. 8, has taken their real-life drama from TV to postings on MySpace.

First it was who shared her feeling on the divorce, saying on her site, myspace.com/shannamoakler, "I am very devastated [sic] and very much heartbroken over the demise of my marriage and for the upset of my family."

August 16, 2006 06:02:01 GMT
is fulfilling today's news quota as he's been arrested on drug charges.

"He was arrested at 371 17 street NW, apt. # 402 for Possession of Marijuana," Georgia's Fulton County Sgt. Kevin Iosty told Vibe.com. "He is also charged with Possession of Controlled Substance for violation of Georgia's controlled substance act and for possessing a narcotic that was not his, a prescription medication that was found in his belongings. He was taken to the Fulton County jail at about 5:10pm."

August 16, 2006 04:50:52 GMT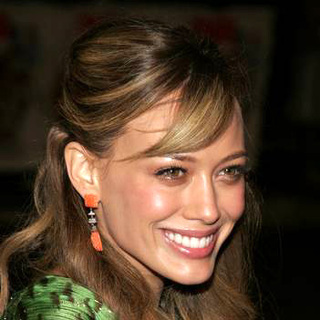 Teen idol reveals her stuff. The actress-singer unveils her newly designed 'stuff by hilary duff' Fall and Holiday collection during a fashion show held exclusively on AOL RED beginning Tuesday August 15th.

The so-called "stuff by hilary duff" collection, designed by Hilary in collaboration with her creative director Geoffry Gertz, offers its latest line, including denim minis, jeans, lace trimmed tops and accessories. The beauty will personally commentate the fashion show, offering her own personal perspective and hands-on knowledge of the collection that bears her name.

August 16, 2006 03:44:56 GMT
It is the second year in a row that Canadian Business magazine reveals its annual Celebrity Power List. It is an annual ranking of the most powerful Canadians in Hollywood, based on four factors which are estimated salary, press clippings, number of Google hits and number of TV appearances.

Top the list at No. 1 is actor whose improved web scores and a bump in the TV category put him ahead of at 2nd place after her sitcom "Stacked" was cancelled. Rounding out the Top 5 are , , and Montreal-born actor .