October 31, 2007 07:38:19 GMT
Hot on the heels of their reunion, new album, highly anticipated world tour, planned history TV documentary, and their being signed as the new faces of supermarket chain Tesco, reportedly are in top-level talks with lingerie giant Victoria's Secret to pose in the brand's lingerie for its upcoming promotional campaign.

Group members, , Melanie Brown, , , , are all said to be terrified about stripping down to their lingerie and have embarked on strict diet and exercise regimes in an attempt to look their best.

October 31, 2007 06:42:10 GMT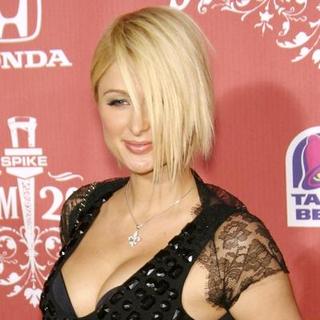 It appears that nothing would stop from visiting Rwanda, not even organization restructuring. The socialite has, despite the recent cancellation of her upcoming visit to Rwanda, said she's heading for the African country sometime next year.

In an interview posted on the Website of the syndicated entertainment TV show "Extra," Paris said "I want to travel the world. I feel like there's a lot I can do, and a lot I can do to help."

October 31, 2007 06:13:09 GMT

It's been 30 years since his death, but still scores well, very well indeed, in case of cash. The late King of Rock n Roll has reclaimed his predicate as Forbes' Richest Dead Celebrity.

Having his Graceland taking in an estimated $49 million in the past 12 months, Elvis seizes the No. 1 spot on Forbes.com's seventh annual list of Top-Earning Dead Celebrities, again, after he last topped the list in 2005.

October 31, 2007 04:48:43 GMT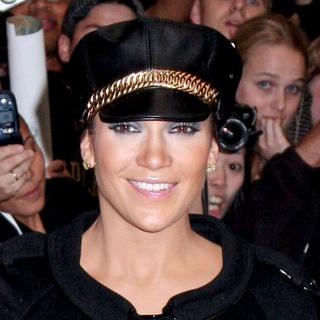 Her being mum on the persistent pregnancy rumors has been assumed as many as verification. And high profile fashion designer Roberto Cavalli is the next, after 's former boyfriend and husband Cris Judd, to spill the baby beans.

The flamboyant fashionista told People exclusively on Tuesday October 30th about designing for the expectant singer. "Well Jennifer Lopez, at this moment, she requests something very special because she is waiting for the baby," Cavalli said when being asked on what types of clothing he designs for his celebrity clients.

October 31, 2007 04:17:28 GMT
Talk is heating up by the hours that is engaged to his longtime girlfriend L'Wren Scott.

The pair sparked speculation of engagement after the model was spotted sporting a diamond and sapphire ring at an Indian music festival at the weekend. The ring is thought to have been from India, as Rajasthan is famed for its gemstones.

October 31, 2007 03:41:34 GMT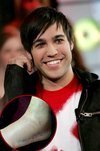 broke his foot during a concert in Louisiana over the weekend.

The frontman suffered a broken foot during a performance at the Voodoo Music Experience festival in New Orleans on Sunday night October 28th.

October 31, 2007 03:03:00 GMT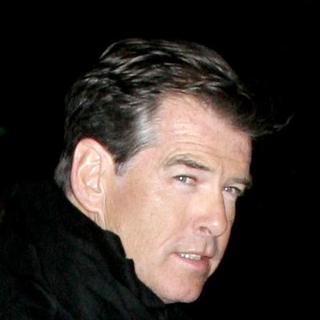 Los Angeles police are investigating for an alleged scuffle with a photographer in Malibu.

The former James Bond actor was with his kids in a Malibu mall outside Mexican restaurant Casa Escobar last Friday October 26th when photographer Barry Rosen began taking pictures of him. Rosen, as reported by TMZ.com, says Pierce then said, "Why don't you get a real f**king job."

October 31, 2007 02:06:35 GMT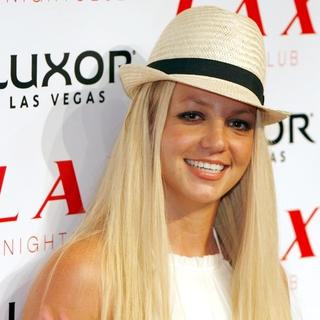 ' bid for custody of her two young sons has been denied.

Superior Court Commissioner Scott Gordon issued a Tuesday October 30th, stated in it that Spears will not regain custody of her kids just yet, and is instead granted three times monitored visits a week; two from noon to 7 p.m. and one from noon to 10 a.m. the next morning, with sons Sean Preston and Jayden James.

October 30, 2007 06:50:01 GMT

It appears that is attempting a new career reinvention. The rapper-producer is bringing his ego to the bookshelf, making his literary debut with a book titled "Thank You and You're Welcome."

According to Kanye's Website, the book, co-written by author and journalist J. Sakiya Sandifer, contains "creative, humorous and insightful philosophies and anecdotes used in creating his path to success." It, moreover, "captures the same wit, playful irony, and piercing insight found abundant in my lyrics."

October 30, 2007 06:21:32 GMT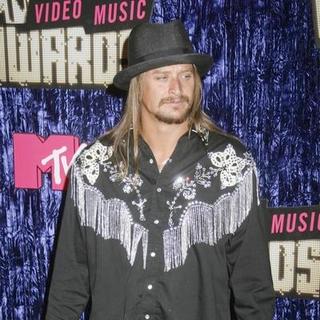 It's been a month that the unfortunate took place, but it was not until Monday October 29th that Las Vegas authorities confirmed will not be charged in the fight with at the MTV Video Music Awards last month.

TV show "Extra" was the first to make public the news after reportedly speaking with Las Vegas authorities. "The Clark County District Attorney's Office will not pursue a battery charge," Chief Deputy District Attorney Ron Bloxham was quoted by "Extra" as saying.

October 30, 2007 04:49:08 GMT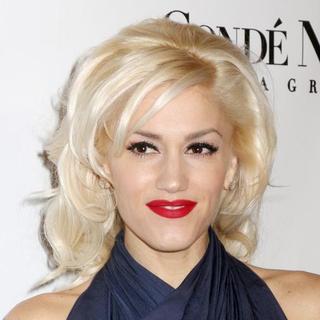 Is in her best giving mood these days, has made public her pledge to donate all proceeds from her Tuesday October 30th show to the San Diego Foundation, a local charity which is helping the community recover from the wildfires that have raged across Southern California for the past week.

Stefani, a Southern California native, made the announcement alongside San Diego mayor Jerry Sanders on local radio station 93.3 KHTS on Monday morning October 29th. "San Diego has always been so supportive of me throughout my entire career ... living in Orange County, it has always been like a second home to me," she said.

October 30, 2007 04:27:00 GMT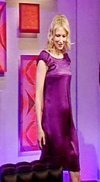 Words got around just now that might be pregnant with child number three.

Not without reason but speculation on the actress getting pregnant popped out after she was spotted sporting a baby bump while out in NYC this past weekend.

October 30, 2007 03:38:26 GMT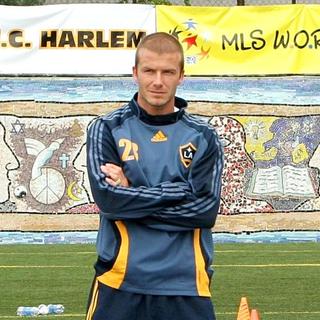 and his Los Angeles Galaxy teammates are planning a charity football match with proceeds go to the American Red Cross and The Salvation Army to benefit those affected by the wildfires in Southern California.

The soccer god, alongside his Galaxy teammates, will take it to the field to face the so-called "Hollywood United FC" on November 4th at the Home Depot Center in Carson.

October 30, 2007 03:03:05 GMT

What is going on between and ? It appears that things got a little bit too deep for them. Words are circulating all over the net that the mother of two was spotted giving the Dallas Cowboys quarterback a lap dance.

While People reported earlier that Britney and her cousin Alli Sims were surprisingly spotted with Romo at Los Angeles restaurant Ketchup on Friday October 26th, Usmagazine.com brings out a more shocking news, quoted who claimed to have seen the singer at Hollywood club Les Deux on October 26th, giving Romo a lap dance.

October 30, 2007 02:28:15 GMT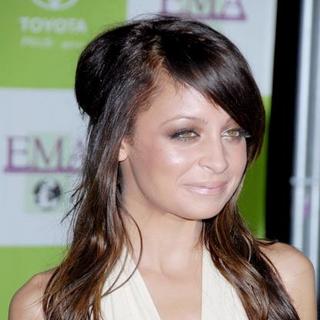 Has been keeping things low key over the past months following her brief stint in jail, has created media abuzz yet again with her being reported to be spotted smoking cigarette.

Cindy Adams from the claims to have seen the mother-to-be smoking a cigarette outside DaSilvano restaurant in NYC.