October 24, 2007 02:58:40 GMT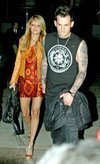 Has been the media darling in the US, Joel Madden loves Australia anyway. The singer reportedly has been looking for an apartment on the Gold Coast so he and fiancee could spend three months every year on the country.

Admits to have loved the lifestyle in the nation, the frontmant told The Gold Coast Bulletin that he wanted to split his time between the US and Australia.

October 24, 2007 02:45:37 GMT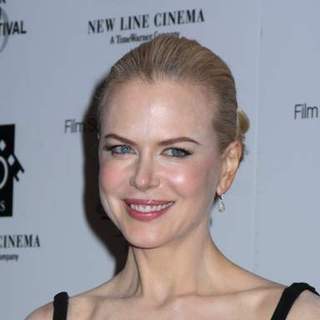 goes brunette for . The Aussie actress goes brunette for the cover of the magazine's November 2007 issue, which sees her poses alongside lookalike sister, actress .

In the interview session, Kidman reveals her feeling about her marriage to country singer , saying she never tells interviewers that she's happy, even when it comes to her marriage, because she never knows what tomorrow will bring.

October 24, 2007 02:02:34 GMT

The old-time rumors on 's marriage on rocks is all over the net again. According to the New York Daily News the singer and her motocross racer husband Carey Hart are heading for divorce.

Pink is reported to have initially agreed to an open marriage, but is now having second thoughts. Allegedly agreed that Carey could "play away from home" while she is on tour, the star has changed her mind as she wants to start a family now that her biological clock has started ticking.

October 23, 2007 09:36:43 GMT

The beautiful and positively radiant takes over the cover of Harper's Bazaar November 2007 issue, celebrating the magazine's 140th year.

Opens up to the magazine about some of her personal issues, the actress among others talks about the possibility of singing and dancing in an upcoming project and what the public says about her to her advice to young starlets in the industry.

October 23, 2007 09:03:09 GMT

goes raunchy. The supermodel stripped down to just skimpy lingerie for a raunchy new ad campaign to promote lingerie company La Senza's new autumn/winter collection.

Enjoy some raunchy photos of her for the brand after the news.

October 23, 2007 08:35:08 GMT

Watch out , two other supermodels are coming to your way, strutting their stuff on the supermodel's runway. Cable television network Bravo, owned by NBC Universal, announced Monday October 22nd the taping of and Tyson Beckford to host its upcoming new reality-competition series "Make Me a Supermodel."

Based on a British series of the same name and is produced by Tiger Aspect Productions, the series will see men and women compete for a chance to launch their modeling career and win $100,000. The 14 model wannabes will live in a New York City loft together and undergo challenges over a 12-week period in order to determine who gets to stay on the catwalk.

October 23, 2007 07:55:56 GMT

Good news comes in two for "The View" fans. The daytime talk show viewers are seeing two new faces joining in, they are and soap opera actress Kassie DePaiva.

Justjared.buzznet.com is reporting that Jess will be one of those guest hosts, tapped to co-host the morning talk show on dates 15th and 16th next month.

October 23, 2007 07:06:23 GMT

No words just yet that has ended her romance with professional break-dancer boyfriend Mike "Murda" Carrasco, whom she began dating in 2005. But, the actress was spotted with a new man already.

Mena was snapped holding hands with Simone Sestito, an Italian-American dancer, while on vacation in Rome, Italy on Sunday October 21st. It appeared that the twosome quite enjoying each other companies.

October 23, 2007 06:43:44 GMT

Fresh claim has just emerged from entertainment Website mediatakeout.com that and are dating.

Citing one of its most trusted Hollywood snitches, the Web reported that the two stars have been spotted sneaking around Los Angeles together, "all in an attempt to avoid the paparazzi."

October 23, 2007 06:26:14 GMT

Menudo, the arguably most popular Puerto Rican boy band in the 70s and 80s, may not reuniting but a new generation is set up to take over the States or perhaps the world once again. Fresh batch of members are being searched through a reality show that will premiere on MTV.

'Making Menudo' will start the phenomenon once again when five boys are selected to be the new version of the band. 15 contestants will enter a bootcamp where they receive coaching from manager Johnny Wright (, ) and David Coury (, ).

October 23, 2007 05:06:05 GMT

Having a quite success singing career in the industry, has her nose on yet another business. The troubled singer is selling the so-called "Double Trouble Combo" product on her official merchandise store.

The product includes Amy's new live DVD, titled "," 16 oz. pint glass and 3.5 inch ashtray, which both engraved with the songbird's name.

October 23, 2007 04:28:45 GMT

Saw her second solo album "," which was released by Interscope Records in December 2006, gained a massive success, is now dividing her focus to her another business, the doll line.

The Multi-platinum recording artist and fashion icon is coming out with her "Sweet Escape" Fashion Doll line.

October 23, 2007 03:32:35 GMT

fainted on-stage during ABC's live broadcast of "Dancing with the Stars" Monday October 22nd, but quickly recovered and apologized.

The actress and her dancing partner, dancer Jonathan Roberts, were the first performers of the evening. They had just finished a samba and were listening to comments from the show's judges when Osmond suddenly fell onto the floor, much to everyone's shock.

October 23, 2007 02:43:01 GMT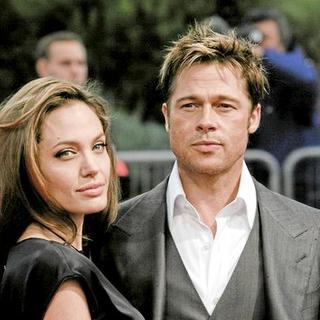 It's been quite sometime since their being on the same movie production, "", that and now eager to make their first joint producing effort, producing a new series for HBO.

The not-yet titled drama, according to hollywoodreporter.com, will explore the behind-the scenes politics of an international aid organization and chronicle the lives of humanitarian workers assigned to dangerous zones and the people in need they assist.

October 23, 2007 02:07:14 GMT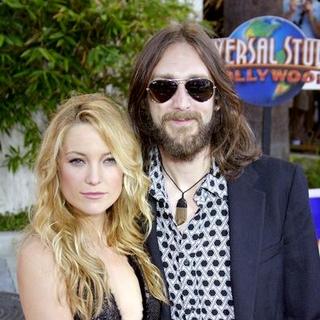 Estranged couple, and Chris Robinson, is officially divorced.

The former husband-and-wife officially gained their single status again after they filed their signed divorce papers in a Los Angeles court on Monday October 22nd.