August 27, 2007 04:13:20 GMT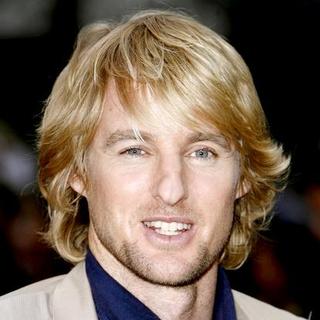 This just in. was rushed to hospital for an alleged suicide attempt.

The actor was rushed to St. John's hospital in Santa Monica, California on Sunday August 26th by ambulance after police and paramedics responded to a 911 call from his home shortly after noon. It is reported that one of Owen's family members found him with a sliced left wrist. To make matter worse, he also is said to have taken an indeterminate amount of pills.

August 27, 2007 03:45:49 GMT

There have been loads of projects has to finish instead of just focusing on her heartbreak following her split with former boyfriend, Millwall footballer Darren Byfield last week. The singer-actress is invading the big screen, about to take off her clothes in front of the camera for a new film.

"I've been offered two film roles and a part on the West End stage," Jamelia was quoted as telling The Sun. "In one of the movies I play a stripper. I'm not getting a stunt double for it. I had one for one of my videos when I was writhing around on the bed. But everyone thought it was me anyway so I thought I may as well do it myself."

August 27, 2007 03:07:23 GMT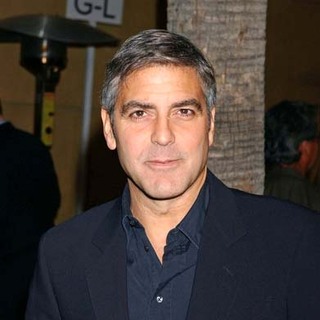 and are among the people included in Forbes.com list of America's Most Eligible Bachelors, named the most eligible singletons in Los Angeles.

As for Clooney's choosing, Forbes wrote, "George is not only a heartthrob but an Academy Award and Golden Globe winner, and when not in Los Angeles, he is sometimes found at his luxury home at Lake Como, Italy."

August 27, 2007 02:31:02 GMT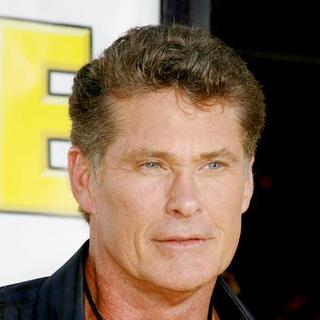 vs OK! magazine. And the winner is Hasselhoff. The "Baywatch" actor has on Friday August 24th accepted "substantial", undisclosed libel damages over the publication's article that accused him of being drunk and abusive in a Hollywood nightclub.

Northern and Shell PLC, the publisher of the British edition of OK! magazine and Northern and Shell North America Ltd., the publisher of the U.S. edition of OK! Weekly, ''accept that their allegations were false,'' Hasselhoff's lawyer, Simon Smith, said in court.

August 27, 2007 01:57:39 GMT

Actress-singer is off the market. Sorry guys. The beauty and her fiance Mike Modano tied the knot in Athens, Texas on Saturday August 25th.

Ford and Modano exchanged vows in an early evening ceremony held at a private ranch in front of 75 guests, her manager tells People adding that the bride wore a gown she designed herself. This is the first marriage for both.

August 27, 2007 01:39:57 GMT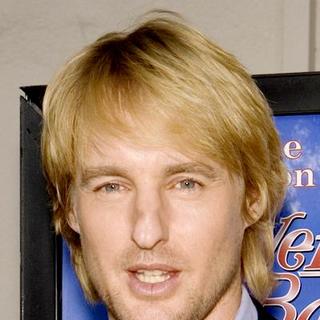 Breaking news. rushed to the hospital.

The Hollywood movie actor was taken to the hospital Sunday August 26th in Los Angeles. If only TMZ.com is to be believed, they obtained a statement issued by the Santa Monica Police, which read "On Sunday Aug. 26. 2007 at 12:10 pm officers from the Santa Monica Police Department responded to a medical assistance call from the Santa Monica Fire Department at the 900 block of 23rd Street. The person was transported to a local hospital where they are being treated."

August 25, 2007 07:34:28 GMT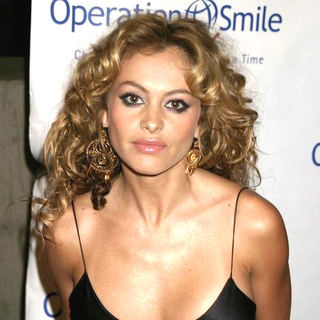 This just in, is pregnant. The Grammy and Latin Grammy-nominated Mexican singer and actress reportedly pregnant with her first child with husband Nicolas Vallejo Najera.

"She's been pregnant for a few months. I don't know exactly how many... She is very happy," the singer's best friend, socialite Liliana Sada Melo, was quoted by Website Lossip.com as saying.

August 25, 2007 06:49:03 GMT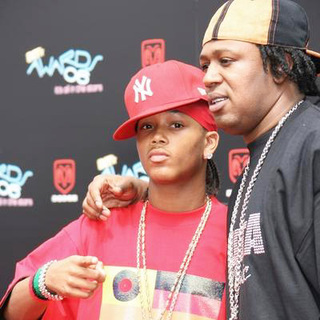 Like father like son. and are indeed more than just father and son, they in fact such great business partners. The twosome has teamed up with T-Mobile for the ad campaign to promote the new forthcoming Sidekick LX, a smartphone that has a browser, email/texting and a phone.

"The Sidekick is the most important device for running my ventures," Master P said. "I can't always talk on the phone, but I can shoot off a quick text to close the deal when I need to." Son Romeo, elsewhere, has his own statement on the product he endorsed, saying "Everywhere I go I take my Sidekick with me: school, the movie set, out on the road. It allows me to run my business and keep in touch with my friends. Texting is still the leading way of communication for us youth. I need my Sidekick like I need my Rap Snacks! I gotta have 'em!."

August 25, 2007 06:15:58 GMT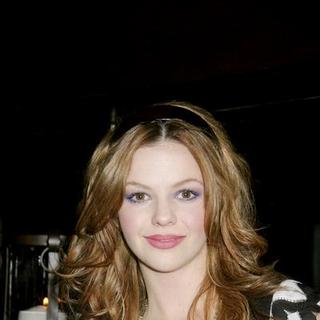 Here it comes Joan of Arcadia about to make her return to the small screen. , who came to fame as the title character on TV series "Joan of Arcadia" (2003-2005), has signed on to star in CBS' upcoming season of "The Russell Girl."

The actress and poet is said to have been billed to play a small-town girl who attempts to escape her past by moving to Chicago. She then heading back home and is forced to deal with the tragedy she left behind.

August 25, 2007 05:03:47 GMT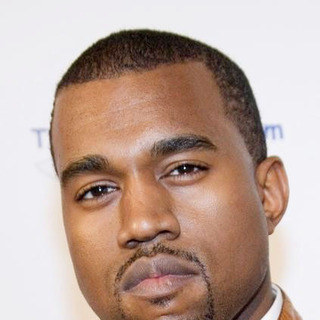 Can't you sense 's political interest? The rapper, who says he is not political and has no interest in "who's running with who" in the 2008 election, is teaming up with the Strong American Schools (S.A.S.) for their "ED in an '08" campaign which will address America's education crisis and dropout epidemic.

As part of their partnership, West will appear in television public service announcements for SAS calling for U.S. Presidential candidates to improve America's public schools and make education reform a top priority on the campaign trail.

August 25, 2007 03:54:32 GMT

gets into trouble. The rapper hits another new low with another animal cruelty. The Maricopa County Sheriff's Department raided that star's home in Cave Creek, Arizona on Friday morning August 24th and found 12 undernourished pit bulls which soon thereafter turned over to a shelter.

Authorities said they received reports about two weeks ago of "animal abuse/neglect" at the house and quickly informed DMX's camp about the matter and issued a warning to remove the animals should the care not improved.

August 25, 2007 03:14:10 GMT

The beginning of the end has come for 's career. The Atlanta Falcons quarterback was suspended from the National Football League (NFL) Friday August 24th, just hours after he filed a plea agreement, acknowledging that he did involve in dogfighting.

In the court papers it is stated that "Vick agreed to the killing of approximately 6-8 dogs that did not perform well in testing sessions. All of those dogs were killed by various methods, including hanging and drowning." Vick, who acknowledged bankrolling gambling on the dogfights, in fact denied placing bets himself or taking any of the winnings.

August 25, 2007 02:22:32 GMT

They were on then off, and now they probably on again. and BFF again. Could it be true? Only time will tell.

It looks like the former best friends have put problems behind them and decided to patch up their friendship. TMZ was first to bring the speculation to public as they spotted the two celebs leaving Opera on Thursday night August 23rd, within 10 minutes of each other.

August 25, 2007 01:45:12 GMT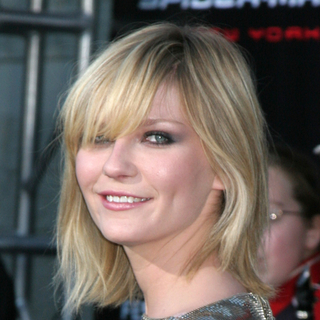 gets robbed. The movie siren had some of her stuffs stolen from her penthouse suite at the SoHo Grand hotel, Manhattan two weeks ago while she was in town to shoot scenes for a forthcoming film called "."

Two thieves broke into Dunst's hotel room at about 5 a.m. on August 9th, while the beauty left to work on location, and stole two designer bags, $2,500 in cash, credit and ID cards, two digital cameras, a cellphone and an iPod music player. A surveillance camera captured the burglars leaving the hotel with those items.

August 24, 2007 09:11:49 GMT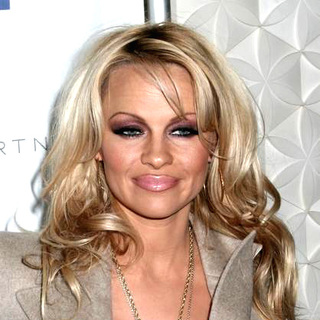 An actress, sex symbol, glamor model, producer, TV personality, and author, is about to add one more profession into her resume, which is casino owner, as she is said to be keen to open her own casino.

"Pammie is interested in several different ventures and is currently leaning towards a themed venue - possibly a casino," a source was quoted as saying. And by then rumors on the street say Pammy would like to name her casino "Planet Pammy."