November 03, 2006 04:27:30 GMT
and longtime girlfriend Miranda Rijnsburger ready themselves for a new addition to their family. The couple is expecting their fifth child together.

With the arrival of the baby, the legendary Spanish singer will then become a dad for the eight time. He has had three children from previous marriage.

November 03, 2006 04:03:40 GMT
Won't take into account all the controversies surrounding her action in adopting David Banda from hometown Malawi, pop superstar is considering for another adoption.

The singer, aside from the still circulating controversies out there, speaking to the BBC television in an interview broadcast on Wednesday night, she would consider adopting again. "I wouldn't rule it out, but I would like to experience David for a while and see how it works out," Madonna told the British channel.

November 03, 2006 03:11:59 GMT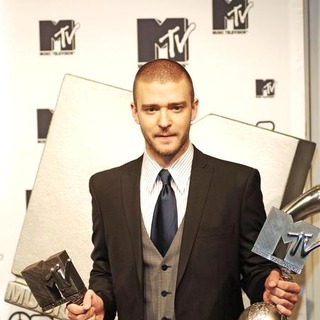 Served as host and performer at the 13th annual MTV Europe Music Awards, held Nov 2nd in Copenhagen, also was one of the many winners. The pop singer even took home two awards all at once, one for the category of Best Pop and the other one was for Best Male.

Just like Justin, also won two awards, mainly for the categories of Future Sounds-Best New Act and Best Song for "Crazy". The other big winners of the night were , winners of Best Alternative award, and who was named the Best Group. , in addition, gloriously earned the Best Album award for "".

November 03, 2006 02:49:26 GMT
really is an icon. Notwithstanding with the famous cocaine scandal, the supermodel's star is still glowing somehow. This is apparent when Moss was named Britain's Model of the Year at the British Fashion Awards held Thursday Nov 2nd.

The 32-year-old beauty beat out competitors Erin O'Connor and Alek Wek to win the prize, awarded to the model who contributed the most to the global fashion world in the past year. It is said that Moss currently appears in 14 advertising campaigns, more than a year after numerous brands for whom she modeled cut relations with her after a newspaper published pictures of her allegedly snorting cocaine.

November 02, 2006 10:04:34 GMT
Apparently, it's still hard indeed to shake off the male domination on AceShowbiz Celebrity Buzz so far as the list's top spot honor once again goes to another Hollywood actor, who, not very surprisingly, turns out to be .

Follows the footsteps of previous chart-toppers like , , and , the striking guy's success to claim the rank surely cannot be separated from the hype surrounding his latest vehicle "" which sees him stunningly portray a cop working as a mole inside a mob syndicate.

November 02, 2006 07:51:29 GMT
Women magazine Glamour celebrated its 17th annual Women of the Year awards at Carnegie Hall on Monday night Oct 30th. Among the evening's A-list honorees were , and just to name a few.

As for Bullock, she's been honored as The Undercover Activist for her quiet million dollar donations to charities following September 11th and the Indian Ocean Tsunami in December 2004. Meanwhile, Latifah was presented with The Role Model award. Among the many winners there was also Laurie David who's been recognized for environmentalism; and Iman, who was named the magazine's Model Citizen.

November 02, 2006 07:08:28 GMT
"Desperate Housewives" star is taking legal action to prevent nude photographs of her from being published. The over than 200 personal photos of the actress were found by a firm hired to remove garbage from her Los Angeles home and now the firm trying to sell them to the highest bidder.

Lawyers for Cross claim the photos, accidentally disposed by the actress, are the copyrighted property of Cross and her husband, Tom Mahoney, no matter where they were discovered and thus look forward to get them back. However, Phoenix-based agent David Hans Schmidt, who was hired to represent the removal firm, insisted that Cross gave up her ownership rights when she tossed the photos in the trash.

November 02, 2006 06:44:39 GMT
A manager for confirmed to People magazine that the man is expecting his seventh child, not with his latest girlfriend Deelishis, but with another woman.

"Flav has confirmed this and Deelishis is aware that after things did not work with the season-one winner (Nicole Alexander), Flav conceived a child with a woman he had been dating on and off," the manager says.

November 02, 2006 05:56:13 GMT
What is it about that's so hot? It is her pregnancy rumor. The actress, who has mothered three children, is suspected to get pregnant again.

Report on that matter was first brought to the surface by Star magazine who claimed husband is overjoyed over it. Baby bump and prenatal vitamins are only two evidences that prove Jolie does pregnant.

November 02, 2006 04:58:35 GMT
Speculation is mounting in Hollywood that is dating "That '70s Show" star . Such report came to the surface soon as the two were spotted getting close this weekend in Las Vegas.

Ivanka was celebrating her 25th birthday on Saturday Oct 28th at Pure nightclub when she was said getting cozy with the young actor. They reportedly danced and cuddled on the VIP bed and even shared a quick kiss during the party.

November 02, 2006 04:27:55 GMT
is the latest musician to become an entrepreneur. The singer will open his own nightclub at the Rio Hotel in Las Vegas, it has been confirmed.

In addition to the so-called 3121 nightclub, Prince will as well open a restaurant called 3121 Jazz Cuisine inside the same building.

November 02, 2006 03:51:48 GMT
As for , her life certainly begins at 40. The once crowned world's most famous Internet model bares all for first time in Playboy magazine.

The model who has just turned 40 is featured in the inside pages of the December issue of the publication, hit newsstands Friday Nov 3rd.

November 01, 2006 08:16:24 GMT
The December 2006 issue of Vanity Fair magazine features semi-naked photo of Hollywood hunk . The photo, pictured the actor standing in nothing but a pair of boxer shorts and a pair of socks, was taken by photographer Robert Wilson in September 2005.

Aside from the fact that his being featured on the magazine cover would help increase the sales of the publication, the actor seemed unhappy at all with that since he never noticed that the photo, for which he signed a legal release when it was taken, would end up on Vanity Fair's cover more than a year later.

November 01, 2006 02:57:36 GMT
There it is, an update on and 's split. The couple made headlines when they officially announced their divorce after seven years of marriage, and now it's time to find out what, well it is safe for us to also say who, causes the split.

Rumors on the street say that Ryan has cheated on Reese, romantically involved with young Australian actress , his co-star in the upcoming film, "." Talk is heating up that while filming in Austin, both movie stars became more than friends.

November 01, 2006 02:19:29 GMT
She's been undergoing such difficult moments in her life in recent times. Her son Daniel Smith died and the cause of which is still under investigation. In the meantime, she also is facing a paternity battle over her newborn daughter Dannielynn Hope. Now that she's been hospitalized with pneumonia is a bad thing for after another.

The onetime Playboy Playmate was being treated for pneumonia on Tuesday Oct 31st at Doctors Hospital in Nassau, the same hospital where her 20-year-old son Daniel died under mysterious circumstances in September. "She has a slight case of pneumonia," her new Bahamian attorney, Wayne Munroe, told the Associated Press. "We've had a sudden change of weather here due to a cold snap."