January 03, 2008 03:57:14 GMT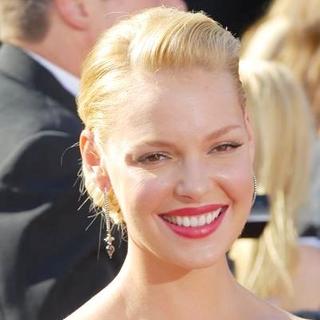 Got exactly what she wanted for Christmas, which was a winter wonderland wedding to singer boyfriend , shared her wedding bliss to OK! Magazine in its January 14 issue, on newsstands now.

On her Christmas-themed wedding ceremony, the "Grey's Anatomy" star revealed that neither she nor Kelley "was thinking" to have one, saying "Originally it was because I only get two weeks a year for my Christmas vacation ... but then we really got excited about it."

January 03, 2008 03:38:14 GMT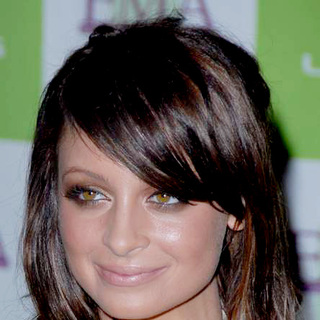 Is due to give birth any day now, reportedly had health scare over the Christmas holiday.

The expectant mother, according to Star Magazine, became dizzy and disorientated at boyfriend Joel Madden's California home on December 26 morning and had to be rushed off to the doctor.

January 03, 2008 02:56:49 GMT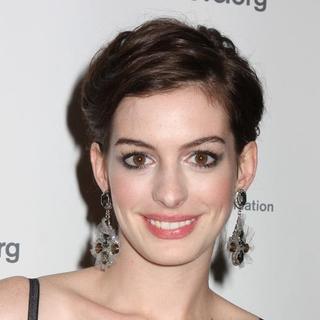 Is a red carpet regular, has been tapped as the new "brand ambassador" of cosmetics giant Lancome.

Concerning her deal, the movie beauty will front a new advertising campaign by the international brand for a new fragrance which will be launched September later this year.

January 03, 2008 01:55:24 GMT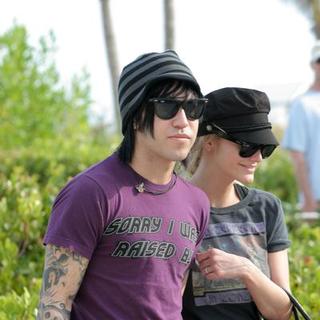 Has been spotted sporting a ring on her engagement finger, is rumored to have engaged to longtime boyfriend over Christmas. She, however, denied the engagement rumors.

Ashlee and Pete spent the holiday at the Simpsons family's home in Texas before then celebrating New Year's Eve on Shore Club in Miami, Fla. It was during that time that the 23-years-old singer showed off her ring to photographers who quickly came to conclusion that she and Pete have engaged.

January 02, 2008 09:29:18 GMT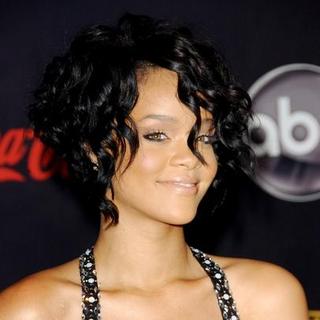 Widely known as a popular R&B singer, is giving hand at designing fashion. The Barbadian songbird who made her catwalk debut back on September 27, strutted her stuff down the catwalk for the Dsquared2 Spring/Summer 2008 collection presented in Milan, Italy, is partnering with H&M and Designers Against AIDS (DAA) for the so-called "Fashion Against AIDS."

Some other musicians who offer their design services for free including , , , , and Jade Jagger.

January 02, 2008 07:41:41 GMT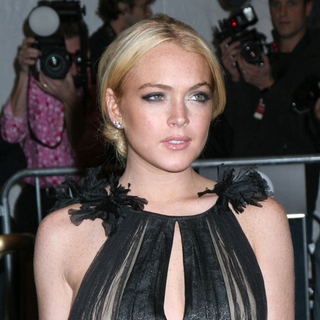 is back to her old habit. Has publicly declared she's a sober person now following a series of embarrassing drunken incidents and rehab stint, the actress-singer has set a new record by kissing three different men in within 24 hours and made love with one of them.

LiLo had just arrived on the Italian island of Capri with new BFF to attend a film festival last weekend when she first met waiter Alessandro Di Nunzio and exchanged phone numbers with him. Shortly afterwards, Lindsay left Hayden to meet up and lock lips with Di Nunzio. The pair then, according to the Daily Mail, enjoyed a meal and got cozy on a hotel sofa together.

January 02, 2008 06:32:40 GMT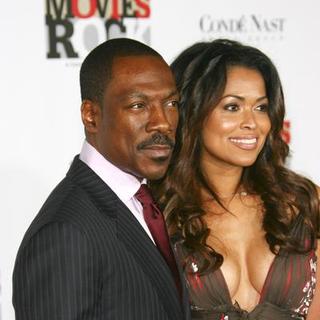 The wedding has been held. Following rumor after rumor, and fiancee Tracey Edmonds finally tied the knot on a private island in French Polynesia on Tuesday, January 1.

The pair exchanged vows in a sunset ceremony took place off Bora Bora, a Pacific island about 140 miles (230 km) northwest of Tahiti in front of just 25 friends and family members.

January 02, 2008 05:54:32 GMT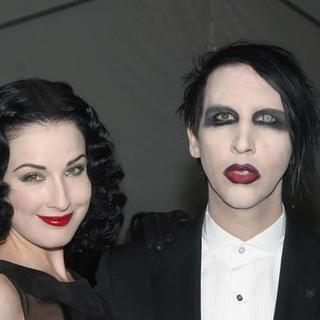 and have been enjoying their single status in the eyes of the law since their divorce was made official last week.

A judge has on Thursday, December 27 in Los Angeles Superior Court signed off the former couple's divorce papers thus officially ended their marriage, restored each of them "to the status of single person."

January 02, 2008 04:42:29 GMT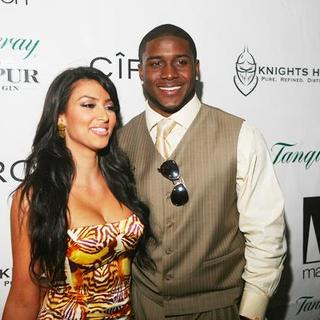 Has been keeping his romance with high-profile socialite Kim Kardashian away from public, is hit with engagement report. Rumors on the street say he and Kim have been engaged.

While neither of them confirmed nor denied the engagement report, sources close to Kim told OK! Magazine that the 27-years-old "Keeping Up With the Kardashians" star is now engaged to boyfriend, 22-years-old football player Reggie.

January 02, 2008 04:05:04 GMT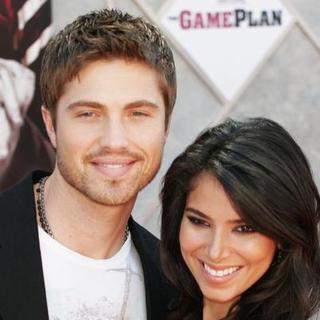 Has been dating for two years, is now engaged to the actor.

Roselyn and Eric got engaged during a trip to the resort island of Vieques, just east of mainland Puerto Rico, her representative told People on Tuesday, January 1. No wedding date and location have been set though.

January 02, 2008 03:38:55 GMT
The alleged romance is embarking with her "Heroes" co-star is heating up as she reportedly has introduced him to the entire Panettiere family.

Both actors, who previously denied the persistence romance rumors, are said to have come clean about their relationship and that their love life is getting even more serious. "Hayden's mom adores Milo. She thinks he's so cute," a family friend was quoted by People as saying. "She tells her friends that he's her boyfriend. She's very proud."

January 02, 2008 02:59:21 GMT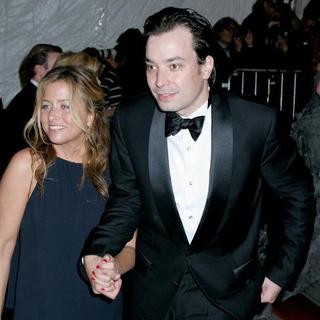 is off the single market. He has married his movie producer fiancee Nancy Juvonen on Saturday, December 22.

Fallon, who's an actor-comedian, and Nancy exchanged vows in an intimate ceremony on Necker Island in the Caribbean "with close family and friends in attendance," his publicist Ina Treciokas confirmed.

January 02, 2008 02:37:21 GMT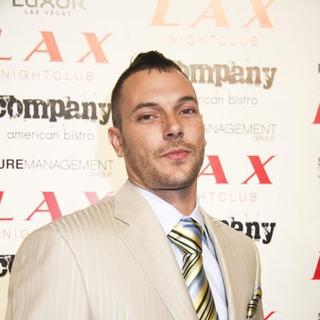 It appears that knows best how to have fun in the middle of tough custody battle with his ex-wife . The father of two, according to several news media, was spotted cozying up to hotel heiress .

K-Fed and Paris, who were in town to host separate New Year's Eve parties; hers at LAX and his at Tangerine, were photographed talking intimately at Los Angeles club LAX on Saturday night, December 29.

January 02, 2008 02:04:03 GMT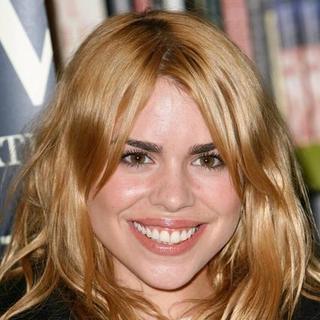 is a married woman, again. The English actress married actor Laurence Fox, son of James Fox, at the Parish Church of St Mary's in Easebourne, West Sussex, near their home in Midhurst Monday, December 31.

Kept her wedding ceremony traditional, Piper was seen wearing a low-cut ivory formal wedding dress with a black coat draped over her shoulders and was accompanied by four bridesmaids in short purple dresses. She was five minutes early for the wedding.

December 29, 2007 07:38:57 GMT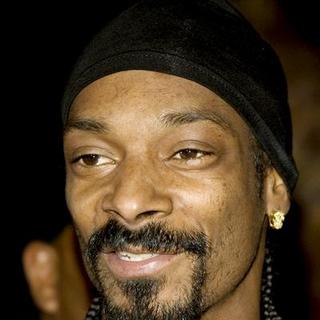 Knowing that is having his own television show, his nine-year-old love child begged the rapper to include him in the show. Reports stated that Julian Corrie Broadus, who claimed hasn't been able to see his father for five years, wants to be a part of the famous rapper's life by appearing on his new reality show.

To Star magazine, the child revealed that his true intention isn't to become a television star, but purely wants to know his family. On the occasion, he revealed his wish saying, "I don't want to be an actor, I want to be a baseball player. But I want to be on the show to get to know my family."