September 04, 2007 02:41:32 GMT
and Joe Wright are engaged to be married.

The film couple engaged after the director proposed during a romantic break in Italy. The pair is said to stop by at Lake Como, on their way to the 64th annual Venice Film Festival, where Wright asked Pike to be his wife.

September 04, 2007 01:55:09 GMT

Her reign is over. The time has come to an end for to be the face of Agent Provocateur. Being appointed to replace her is . The movie siren and mother of one strips down to her lingerie as the new face and body for lingerie line Agent Provocateur.

Stripped down for a series of sexually charged images, which see her splashing about in a bath and even posing in handcuffs among others, Maggie is revealed as the new star of Agent Provocateur's sexy new ad campaign dubbed "The Adventures of Miss A.P". It's a series of four stories that will be released throughout the coming year, and each episode will star a different Miss A.P.

September 03, 2007 04:35:31 GMT
She never learns her lessons, isn't she? has sparked another fear for her health as she's been reported to have violently vomited blood all over her Caribbean hotel room. Worse, she also displayed puncture wounds on her arms suggesting that she is injecting heroin.

"There was blood and vomit all over the bathroom, it was just terrible," a member of staff at the exclusive Jade Mountain resort in St Lucia told the Mirror. "It looked like she'd been sick many times. There was blood mixed up in the vomit. It was sickening. They were horrified by the state of the room which looked like a bomb had hit it."

September 03, 2007 03:48:32 GMT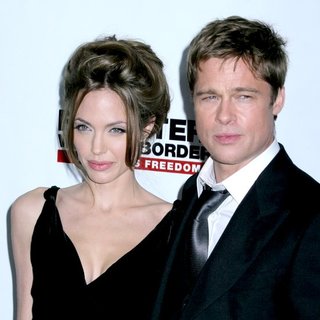 Brangelina are crazy over kids. Already have three adopted children and one biological daughter, the Hollywood power couple wants for more. said he and are ready for a fifth child.

Pitt, Jolie, and their children Maddox, Pax, Zahara, and Shiloh were all in Venice Sunday September 2nd to promote his new film "" when the movie hunk was being asked by Italian state TV whether they were ready for a fifth. And he quickly replied, "Yeah we're ready."

September 03, 2007 03:09:16 GMT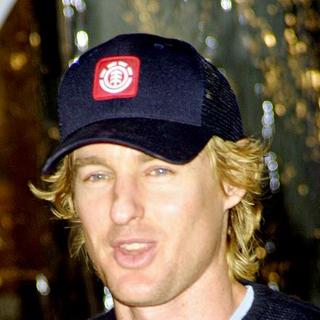 Following his hospitalization last Sunday August 26th after an alleged suicide attempt, was discharged from the Los Angeles' Cedars-Sinai Medical Center this past weekend.

The actor had returned to his Santa Monica home on Saturday September 1st, less than a week after his suicide attempt, and is being kept under constant observation. "Owen is in bad mental shape but said he is thankful to be alive," a source close to the movie star tells People. "He knows he came close to ending his life, and he is happy that he was saved from himself. He is basically at home with people watching him 24/7."

September 03, 2007 02:35:48 GMT

That of and Tameka Foster is the other celebrity's weekend wedding. The parents-to-be wed in a large, glitzy ceremony Saturday September 1st at a luxurious Atlanta resort.

The wedding, said to be their dream wedding, was held at the luxurious Chateau Elan Winery & Resort, a 16th-century-style French chateau set on 3,500 acres of rolling hills outside Atlanta. Among the 200 guests were Gayle King and music manager Benny Medina, who were all treated with a five-tiered white-chocolate-covered wedding cake by Napa's Perfect Endings, who did actress 's confection. Usher's mother Jonetta Patton was nowhere to be seen.

September 03, 2007 02:05:02 GMT

and Alex Young said "I do", finally. The actress and film executive exchanged vows in a fairytale ceremony Saturday September 1st at the Ojai Presbyterian Church, a few hours outside of Los Angeles.

Walsh wore a custom-made Monique Lhuillier dress, while Young wore the requisite penguin suit.

September 03, 2007 01:49:31 GMT
and his longtime partner call it quits. The couple who's been together for three years is said to have "quietly and amicably split a few weeks ago".

"It was rocky for awhile," a source close to the couple said. "They did what they could to make it work." No details on the reason of the break up being made public though.

September 01, 2007 07:00:15 GMT
Not only is sexy in real life, but the actress' hot figure also brings impact on screen. Often starred in drama-action films, the mother of four has her character Mrs Smith or Jane Smith in the 2005 "" chosen by Maxim magazine as its No. 1 Sexiest On-Screen Assassin.

Coming close behind her is 's T-X in "" at No. 2, ahead of 's Mystique in "X-Men" at No. 3 and 's Beatrix Kiddo the Bride in "" at No. 4. Anne Parillaud's Nikita in "La Femme Nikita" is the 5th Sexiest On-Screen Assassin.

September 01, 2007 06:30:12 GMT

Watch out fans, the ladies are back. The "Desperate Housewives," , , , , and , just can't wait to make their way back on the small screen. The upcoming season of the hit TV series, which is the 4th, will start airing on ABC September 30th later this year.

The "Desperate Housewives" seem all fired up for the start of the highly anticipated fourth series. It is quite apparent from its new promotional shot on the top left of the news. Click there for a larger one.

September 01, 2007 06:01:55 GMT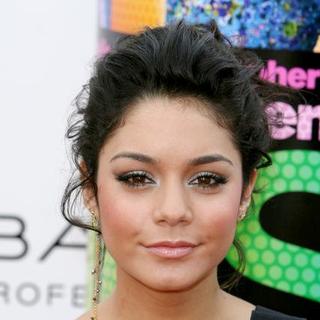 She's not that naive and innocent though. reveals the dark side of her good-girl image. Words are mounting that the High School Musical (HSM) actress is pretty nervous as her steamy photos are about to make their way to public.

The steamy shots, allegedly sent to co-star boyfriend , reportedly show her "naked except for a gold chain around her waist," a source in the know revealed. "She also photographed herself naked in the bathtub, blowing kisses and sensuously pulling down her bikini bottom. And she took a photo on the beach of her wearing a Zac button pinned to the top of her swimsuit."

September 01, 2007 04:39:07 GMT

Our supermodel is single no more. is engaged.

The Streatham-born female sparked engagement rumors after she was spotted wearing a ring on her wedding finger while attending a dinner in honor of Nelson Mandela on Wednesday August 29th at the Dorchester Hotel.

September 01, 2007 04:10:10 GMT
Singing? Why not. is about to give the field a shot following her career in acting and modeling.

The pregnant socialite appears to be keen to launch a music career and be the next pop tart. She was seen going to vocal lessons Wednesday August 29th and showed off her growing baby bump in a tight black ensemble.

September 01, 2007 03:37:37 GMT

The drastic change of her hair cut wowed editors at Life & Style and most of all it tops the publication's "Hot Hair" poll of tinsel town's leading ladies. ' new bob is dubbed the best for it "shows off her cheekbones". It's understandable then that the hair cut places her on the No. 1 spot of the poll.

Coming close in 2nd place is 's "straight style". The 3rd spot on the list goes to Posh Spice whose bob-cut has sparked off a new trend in Hollywood.

September 01, 2007 02:56:22 GMT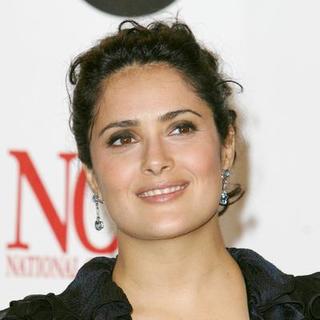 Could it be true that is expecting a baby girl? The actress has just held a baby shower and judging from the details, it appears that the bun in the oven is a girl.

Us Weekly reported that Salma had the baby shower held at her home in the Hollywood Hills on August 15th and she "even received doubles of several gifts off her registry at L.A.'s NoMi Boutique." Among the abundant baby shower gifts are Petunia Pickle Bottom Cake bags in both black ($325) and pink ($425), two Bloom high chairs ($400 each) and Graco Snug Ride car seats ($130 each).