September 09, 2006 04:46:07 GMT
People, get ready for the new "Comic Relief". The live stand-up comedy benefit, which ran on HBO from 1986-1998, will return to the premium cable network Nov. 18 later this year after a seven-year absence.

Besides, it will also be simulcast on TBS as well. On top of that, comedian will return as host of the three-hour event, bringing also his companion and .

September 09, 2006 03:41:56 GMT
Do not expect that wedding bells will soon ring for and . The Hollywood's most-talked couple will only tie the knot when all couples can legally wed. In other words, they won't get married until the restrictions on who can marry whom are dropped.

The hunk reveals all to Esquire magazine's October issue, on newsstands Sept. 19. He said "Angie and I will consider tying the knot when everyone else in the country who wants to be married is legally able." That statement represents one of the "fifteen things" Pitt thinks everyone should know.

September 09, 2006 03:17:03 GMT
is invading fashion world. The rock star has partnered with American clothing designer Kenneth Cole to design a limited-edition outerwear collection.

To mark their partnership, Jon Bon Jovi wore one of the designer jackets on the red carpet of this year's Fashion Rocks event on September 7th, during which he was one of its many performers.

September 09, 2006 02:48:51 GMT
Here's one more celebrity creating abuzz. As for now on it's who's provoking media frenzy.

The rapper was pulled over by police Friday afternoon at around 2:00PM in New York City, cited for making an unsafe lane change, as well as driving without his license, vehicle insurance and registration. NYPD spokesperson Det. Madelyne Galindo says law enforcement officials in an unmarked car pulled over the star's silver Lamborghini at the corner of 8th Ave. and 35th Ave. in Midtown New York after they saw him made a turn without signaling.

September 09, 2006 02:28:58 GMT
Give applause to British police for they've done their best that their hard work could at last result in the return of 's stolen Hermes handbag in a very short time. Greater than that which maybe a good news for the actress-singer is that nothing is missing from her orange handbag.

The actress' attorney, Michael David Heller, issued a statement representing his client saying "Lindsay wants to say a massive thank you today to [Big Pictures chairman] Darryn Lyons for handing back her bag to her today after his crew of paparazzi helped to catch the thief and return her belongings...She feels that maybe justice has been served and karma may have played a role in the return of her bag today given that the paparazzi are usually a pest to her, and today they have been a godsend."

September 08, 2006 07:36:10 GMT
Canadian jazz pianist and her British musician husband are expecting twins.

"I'm having twins! I'm not kidding!", the six-month-pregnant Krall said. "I have twins on my mother's side as well. We know (the sex) and everyone's been asking me, but we're keeping that private because we just want to have something for ourselves."

September 08, 2006 06:14:20 GMT
Money is not everything but without money everything is nothing, even love. Luckily, owns both love and money. And so it isn't that difficult for him to show his love for girlfriend , for which the rapper willingly spent $1 million only to buy her a 1959 Rolls Royce convertible as a birthday gift.

On the car, it is said that Jay-Z took Beyonce early in the morning of her 25th birthday to the Time Warner garage and surprised her with the luxury car. The New York Post reported the singer was overwhelmed with happiness after her lover's romantic gesture and was left "speechless" when receiving the expensive birthday gift.

September 08, 2006 04:49:49 GMT
New rumors surface by the hour that Hollywood former couple, and , back in love. Is that true? Well at least they look so.

McConaughey and Cruz were spotted having a romantic lunch at the Madeo Italian restaurant in Beverly Hills on Wednesday September 6th. They were caught laughing it up and looking rather close during the time.

September 08, 2006 03:43:42 GMT
Youngsters could not stay away from trend. Everything from fashion, shoes, accessories, to bag. And to meet today's young consumer demand on what is in-mode, designer Peter Dooney introduces a new collection of handbag with as the model.

And so, the 16-year-old will appear in the company's new ads which is slated to debut in the themed "Young Hollywood" October issue of Teen Vogue.

September 08, 2006 03:14:07 GMT
would not stop creating media frenzy. The hotel heiress keeps creating abuzz following her much-talked debut solo album "Paris" when she was arrested on Thursday Sept 7th on a misdemeanor charge of suspicion of driving under the influence.

On her arrest, police officers said Paris was pulled over just before 12:30 a.m. because she was observed driving her Mercedes-Benz erratically. The field sobriety test, conducted at the scene, showed the symptoms of intoxication and so the socialite was arrested at 12:30 a.m. with driving under the influence charges.

September 08, 2006 02:39:52 GMT
The 79th Annual Academy Awards is about to come and the Academy of Motions Pictures Arts and Sciences officially announced Thursday September 7th the recruitment of as the event's host.

Thus, the duty will become the popular daytime talk show host's first time ever to hosting the Oscars show and first appearance on the award show.

September 08, 2006 02:19:12 GMT
Hold your breath, gets robbed. The movie star had a handbag stolen at London's Heathrow airport on Thursday September 7th, her spokeswoman Leslie Sloane-Zelnick said.

Lindsay, who has just returned from her recent trip to Venice, had her Hermes bag containing "a quantity of jewelry", reportedly worth over $1 million, stolen and she quickly reported the theft to officials at Scotland Yard.

September 08, 2006 01:04:02 GMT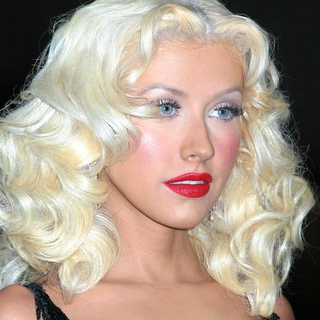 This year Fashion Rocks is a huge success. Liven up with various music and numbers of Hollywood's famous figures, the event left unforgettable memory in every attendance's heart.

Among those enliven the celebration was . The veteran musician entertained the crowd at New York's intimate Rose Hall with some of his greatest hits, like "Daniel," "Benny and the Jets," "Rocketman," and "Tiny Dancer" before then treated guests to songs from his latest album "".

September 07, 2006 09:44:39 GMT
Poor , shall we say that? The newly divorcee reportedly has been dumped by new boyfriend after just one week.

Despite the many previous reports mention the twosome are in love, friends of the singer said that feeling Jess has made use of him to get the media attention, Meyer then decided to dump her.

September 07, 2006 09:31:53 GMT
The baby has yet come to the world, but has prepared a name for her new daughter. The pop superstar seemingly wants to get prepared for everything in relation with her second child.

Per NY Daily News it is reported that Spears is planning to name her new daughter Jailynn which is widely believed as a way to honor her parents, Jamie Spears and Lynn Spears, and her little sister, Jamie Lynn Spears.