September 18, 2007 06:27:55 GMT

A fashion model, actress and reality TV show host, Rachel Hunter does know how to dress best and what is best to wear. Bring into life her interest for fashion, she has launched her new swimwear range, "Lola by Rachel Hunter," Saturday September 15th at David Jones in Sydney's Bondi.

"It's something I've wanted to do for years, but now's the right time," so said Hunter on the range which she's been working for about two years. "When I buy new swimsuits the first thing I do is stretch the stitching in the legs so they're more comfortable. How many times do we go back to that old bikini because it feels worn-in? That's what I want to work towards."

September 18, 2007 05:18:24 GMT

The pussycat is coming out of her hiding place. was heading for "The Show" Monday September 17th, sat down with the supermodel for an interesting chit chat.

Acting as a good host, Tyra threw her special guest a faux prom upon learning that she never got the chance to attend her high school prom. Prom queen Vanessa looked all smile as she donned the tiara and held the stick.

September 18, 2007 04:29:10 GMT

looks stunning in the water dress she's wearing for the new ad campaign of her own line of sandals.

The Brazilian supermodel is teaming up with shoes company Grendene, creating the so-called Ipanema Gisele Bundchen.

September 18, 2007 03:45:46 GMT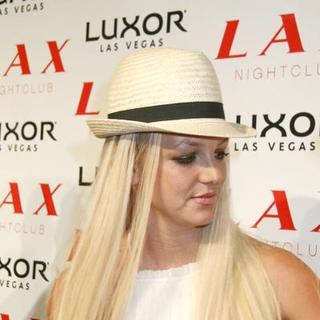 Poor . Things obviously get worse for her these days. She starts losing everything in her life; husband, career, and just now she's losing her manager. The trainwreck has been dropped as a client by management company The Firm, it has been reported.

The Firm co-head Jeff Kwatinetz, who signed Britney in August to assist her in re-establishing her troubled singing career, issued a statement Monday September 17th confirmed, "It saddens us to confirm media reports that we have terminated our professional relationship with Britney Spears. We have represented Britney for the past month. We believe Britney is enormously talented, and has made a terrific record. But current circumstances have prevented us from properly doing our job. We wish Britney the best."

September 18, 2007 03:03:53 GMT
There it is, after days of chatter and speculation finally speaks up. The rap mogul breaks his silence over the ban of his "Unforgivable" fragrance video ads from American airwaves by advertising executives who labeled it as inappropriate to be aired on TV.

Much apart from advertising executives' request, Diddy has refused to edit the 30- and 60-second spots of the "Unforgivable Woman" commercial and is instead having an extended three-minute version of the commercial on his .

September 18, 2007 02:12:24 GMT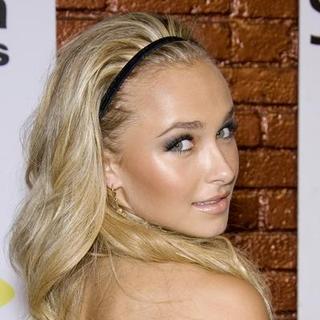 Just last week is a hot newly single on the market following her much reported break up with reality TV star boyfriend Stephen Colletti. But as of Sunday night September 16th, she's single no more. The young beauty was spotted walking arm-in-arm with "Heroes" co-star .

TMZ cameras caught the twosome walking arm-in-arm outside of HBO Emmy after-party on Sunday night. And when being asked on that matter, Hayden uttered her classic defense, saying "I'm holding onto him because I'm about to fall over in these heels!"

September 17, 2007 08:53:26 GMT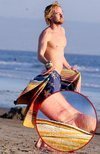 is out and about in LA. The actor was photographed this week enjoying the summer breeze at Venice Beach in LA with his brother Andrew Wilson, and coincidentally exposed the suicide bid scars on his left wrist.

As apparent from the picture, Owen looked much better than before. He looked relaxed. And that's good for him.

September 17, 2007 08:15:49 GMT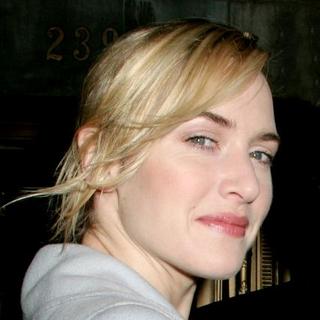 No joke, is auctioning off her butt.

The British actress has sketched a portrait of her curvy butt as a way to support the upcoming Paint4Poverty charity auction. Being organized by Prime Arts in Partnership in association with Robin Hood Ministries, the event is aimed to help relieve extreme poverty across the world with all the money raised will go to various relief projects in Romania, Tanzania, India, and Nepal.

September 17, 2007 07:00:06 GMT

A singer and songwriter, is now an ambassador as well. The pop superstar took time Saturday September 15th while celebrating the Jewish New Year to meet Israeli President Shimon Peres to whom during the conversation she called herself "an ambassador for Judaism."

Madonna, accompanied by husband Guy Ritchie, met Peres at his official Jerusalem residence on Saturday evening. The twosome exchanged gifts with the singer received a lavishly bound copy of the Jewish Bible, and the President got a volume of "The Book of Splendor," the guiding text of Kabbalah, inscribed "To Shimon Peres, the man I admire and love, Madonna."

September 17, 2007 06:28:17 GMT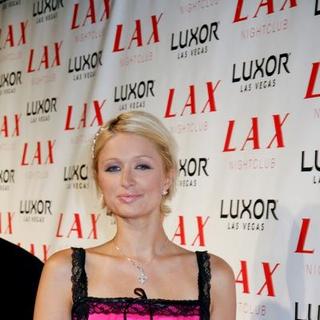 laid the rumors to rest and has finally confirmed that she's not going to adopt.

The heiress has told People at Friday's Kate Somerville White Room Emmy suite in West Hollywood, "Someone just said that I'm adopting four blonde babies. That's retarded. No, I'm not."

September 17, 2007 05:57:54 GMT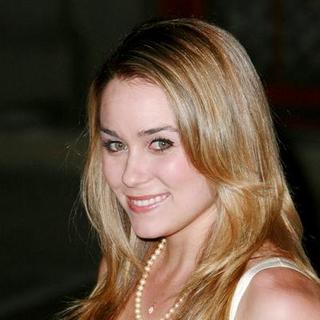 is taking the world of fashion seriously. The actress, who announced in March she's coming out with her own clothing line, has her collection debuted Saturday September 14th.

The clothing line, called "Lauren Conrad", is only being offered on the web right now. Collection, which Conrad designed herself, are on sale for $135 or more.

September 17, 2007 04:54:32 GMT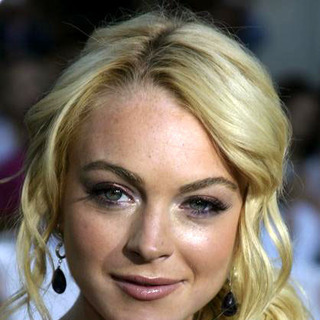 No, this isn't joke. is quitting Hollywood.

The actress-singer, who is still in rehab, has reportedly promised father Michael Lohan during their last meeting that she will quit films, leave Hollywood, drugs, and dump bad boy lover Calum Best.

September 17, 2007 04:16:27 GMT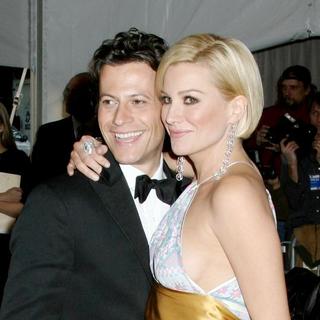 is off the market, and so does with Alice Evans. Both movie stars are now husband and wife.

Gruffudd and Evans exchanged vows at One and Only Palmilla Hotel in Los Cabos, Mexico on Friday September 14th. The couple wore Giorgio Armani outfits for the occasion. "It was an intimate gathering," said a source close to the groom. "Friends and family traveled all over the world for it."

September 17, 2007 03:47:40 GMT

is getting even more expressive with age. The singer is exposing her skin for the latest Vaseline ads and the photos are on the net already.

Representing the so-called "petroleum jelly" product, Hilary says in the ads "Skin is a part of you, and you have to be proud of what you have. I feel comfortable in my own skin. Sometimes showing a little is fun. It makes me feel sexy and girly."

September 17, 2007 03:03:59 GMT

It's fresh from the 59th annual Primetime Emmy Awards, which is still going on at the Shrine Auditorium in Los Angeles, California. is one among the many names mentioned as the early award winners, taking home the award for Outstanding Supporting Actress In A Drama Series, thanks to her role as Izzie Stevens on ABC's "Grey's Anatomy."

Besides Heigl, the award show being hosted by , also honored of HBO's "Entourage" with the Outstanding Supporting Actor In A Comedy Series award. Naming some other early winners, including of ABC's "Lost" who wins the Outstanding Supporting Actor In A Drama Series award and who takes away the Outstanding Supporting Actress In A Comedy Series prize, thanks to his role Joy Turner on NBC's "My Name Is Earl".