November 19, 2007 08:05:49 GMT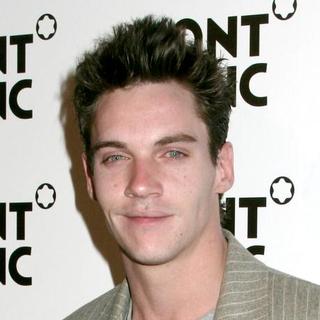 is the next Hollywood entertainment figure who has to, unfortunately, eat the curse of the industry's fame. The Irish actor has been arrested by police after a drunken clash with airport staff, it has been reported.

Meyers was, on Sunday afternoon November 18th, due to fly back to London after his appearance on RTE's "Tubridy Tonight" show on Saturday night November 17th when he was refused permission to board a British Midland. Being told by the airport staff that he was "unfit to travel", he thus had to be escorted to the check-in area by airport police.

November 19, 2007 03:44:48 GMT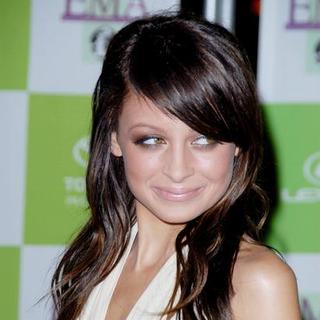 The baby shower held to cheer 's impending motherhood has been kicked off and here we bring you some more details about the event.

First of all is about the theme. It has been reported that the socialite and baby's father Joel Madden had a "Wizard of Oz" themed baby shower in Beverly Hills over the weekend with about 90 people attended.

November 19, 2007 03:07:37 GMT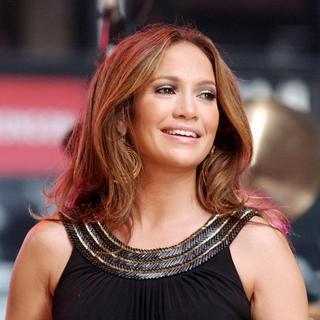 While media reports suggest otherwise, has confirmed that it is all well with her and her pregnancy.

Contrary to widely media reports that she's threatened to put her singing and acting career aside after being ordered to take the things slow due to her being taken to hospital for miscarriage fear, Lopez has through her representative put the brake on the false reports and confirmed that she's "very healthy."

November 19, 2007 02:40:27 GMT

has made a very shocking, yet not so surprising, revelation that she's "not straight". Oh boy.

The Australian singer-songwriter, best known for her hit singles "Scar" and "The Special Two" of her debut album "," has put an end to the much persistent speculation on her sexuality by telling lesbian magazine Cherrie that she is not straight and believes sexuality is a "fluid thing".

November 19, 2007 02:09:29 GMT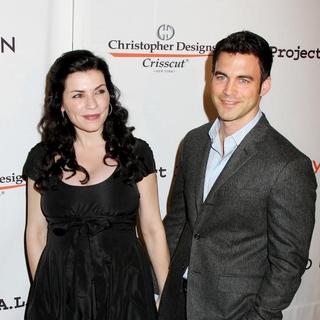 It was a quiet wedding for and lawyer fiance Keith Lieberthal.

The Emmy award-winning American actress known for her role as Nurse Carol Hathaway on the NBC medical drama "ER" quietly exchanged vows with Keith in a traditional ceremony in Lenox, Massachusetts on November 10th. A representative for her has confirmed the report.

November 17, 2007 06:53:48 GMT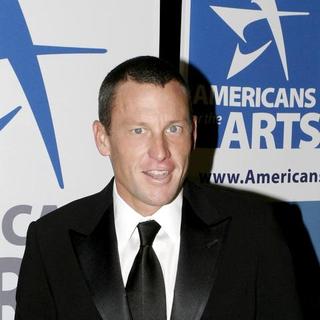 Just don't believe everything you read in the media if you don't want to get lost in the gossip world. So it does with media speculation on dating . Despite reports that suggest otherwise, the cyclist has denied he's dating the young actress, insisted they are just friends and nothing more.

Put to rest the persistent dating rumors Lance has finally confirmed nothing is going on between him and Ashley, telling the New York Post, "We have hung out amongst other friends, and she strikes me as a nice, smart lady."

November 17, 2007 04:49:02 GMT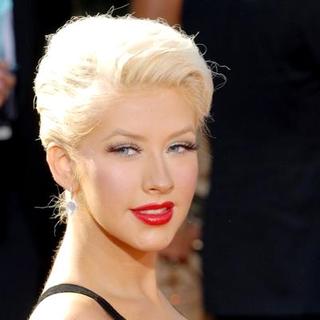 Remained remarkably mum on her obvious pregnancy, it appears that would like to have her celebrity friends to spill the bean on the issue rather than detailing it by herself. First it was that made her pregnancy public by addressing her "the most beautiful pregnant woman in the world" and just now fellow actress has confirmed that the pop star is expecting a boy.

Milian was one of several guests at the pregnant star's baby shower thrown earlier this month. Christina, as reported by many media, was having a blue-themed baby shower, only to fuel rumors she and husband Jordan Bratman are expecting a boy. And now Milian has confirmed the rumor.

November 17, 2007 03:34:51 GMT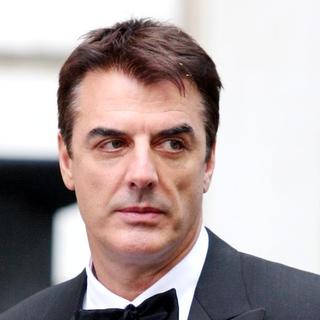 Page Six was the first to report that and longtime girlfriend Tara Wilson are expecting their first child together. And soon following that confirmation is in from the actor's representative, verifying the report.

"Chris and Tara are very happy and have always agreed to keep what is most personal in their lives private," the representative said in a statement.

November 17, 2007 03:01:08 GMT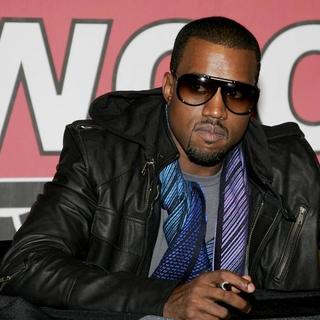 The memorial service for Dr. Donda West, the late mother of rap icon , has been kicked off. Numbers of people ranging from friends, colleagues to family members were celebrating her life with music and tributes at a memorial service held Friday November 16th at Chicago State University, where she was a faculty member for 24 years.

Kanye, who is said to be in Europe preparing for his upcoming tour, could not attend the memorial, and Donda's nephew represented the family instead.

November 17, 2007 02:31:44 GMT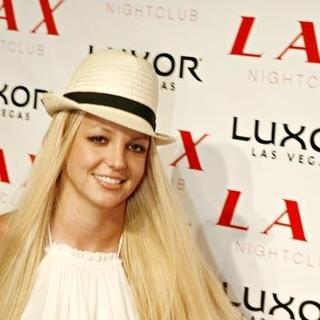 is so heavily into issues about driving and now the fail-to-comeback pop star eats it. It has been decided in a Friday November 16th hearing that she no longer can drive with kids in her car following a running the red light incident.

Los Angeles Superior Court Commissioner Scott Gordon handed down the ruling following a 90-minute closed-door hearing on Friday morning attended by Britney and 's lawyers.

November 16, 2007 09:13:40 GMT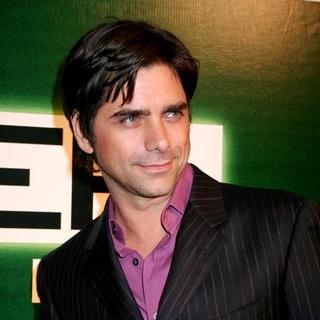 Is an Emmy nominated actor and having his face familiar to TV viewers make it easy for to date hot females. Just last month he's been reported to be dating fashion worker Leah Marsh, there comes a new report that suggests he's dating Victoria's Secret model Emma Heming.

People reported the news, citing an onlooker who claimed to have seen the twosome together last Thursday November 8th at Indochine in New York City and at the Manhattan nightspot Socialista later that same night.

November 16, 2007 08:26:34 GMT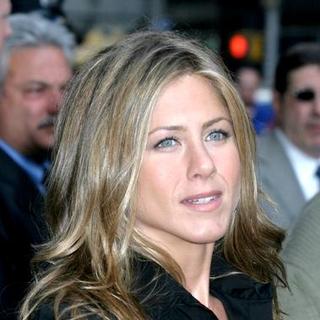 Is beautiful and attractive, it's hard indeed for to run away from media coverage, especially when it comes to her love life. One of media darlings concerning her celebrity status, she's been reported to be dating actor and former male fashion model Jason Lewis.

The actress sparked rumors she's dating the hunk after both of them were spotted enjoying an intimate date in New York recently. A source tells Britain's Closer magazine that "They've met a few times. He thinks she's gorgeous and they just clicked. It's funny how much they have in common."

November 16, 2007 07:27:51 GMT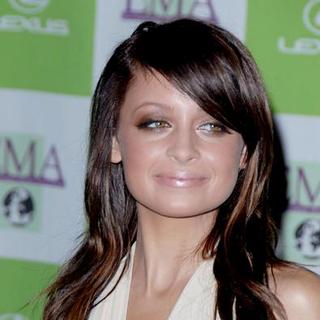 and fiance Joel Madden, needless to say, are excited about becoming parents for the first time. And surprisingly the couple have turned their impending-parenthood excitement into something unique yet useful; a charity.

Through the so-called Richie Madden Children's Foundation, the celebrity lovers will be hosting a baby shower and gift presentation for moms in-need, due to which they are inviting people to join their project by donating 100 products in one or more of the categories provided.

November 16, 2007 06:49:58 GMT
A famous singer, many even consider her as diva, is no stranger to wearing top range designer clothes. And now the pop star is willing to lend her celebrity status by joining forces with high profile luxury goods maker Gucci in an attempt to raise funds for orphans in Malawi, Africa.

Madonna, who once created sensation with her adopting a Malawian boy David Banda, and Gucci are said to host a fundraising event slated to be held on February 6th next year. The fundraising event, comprised of dinner, musical performance and a party, will as well mark the opening of Gucci's largest store in the world, on New York's Fifth Avenue.

November 16, 2007 06:14:22 GMT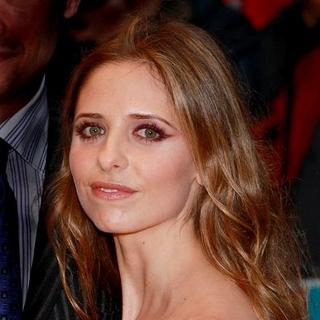 Keeps sticking to her birth name though she's one of nowadays Hollywood A-list actresses, officially adopted husband 's surname, five years after they made their union official.

The movie beauty, best known for her role as the fictional character Buffy Summers in the acclaimed television series "Buffy the Vampire Slayer," legally took her husband's last name on their fifth wedding anniversary. Perhaps that's how Sarah would like to mark the momentous event.