November 22, 2007 05:56:28 GMT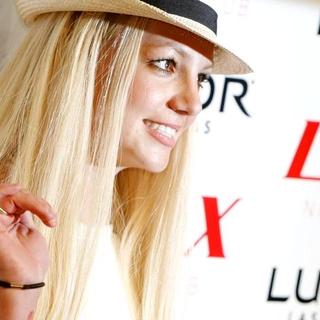 Hot on the heels of her custody battle with former husband and amidst the numbers of lawsuits addressed to her, is creating another media headlines yet again. The singer and mother of two is reported to have a new boyfriend and unlike her previous lovers, her new man is not so famous as he simply works as a waiter.

Life & Style Weekly reported that Britney is dating waiter Michael Marchand. The supposed lovers were spotted out together Tuesday November 21st at Mirabelle restaurant, where he works, in LA.

November 22, 2007 04:56:25 GMT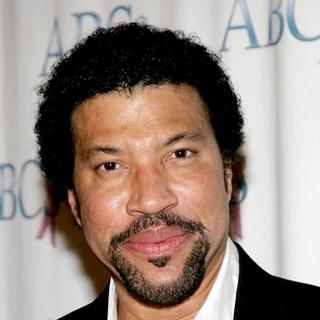 It's not that doesn't know the sex of her not-yet born baby. She just trying to hide it from public. The pregnant socialite's father, , has confirmed the on-going rumors that he's going to have a grandson.

The singer-songwriter has revealed to OK! Magazine that daughter Nicole and her rocker fiance Joel Madden are expecting a boy. He, additionally, spilled the bean on the issue that's quite new for us, saying that the mother-to-be "even has a few names picked out."

November 22, 2007 04:22:30 GMT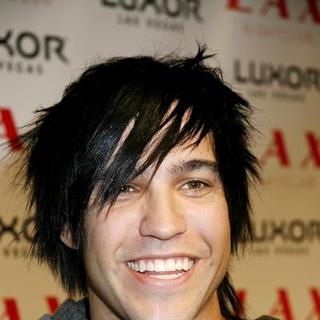 A YouTube video of bassist apparently having sex with an unidentified woman has made its way all over the net. But don't come to judgment so quickly for the tape "isn't real." Referring to the quoted words, the tape actually is a preview of a scene taken from an untitled short movie.

The 30 seconds clip, dubbed "The Pete Wentz Sex Tape," surfaced on gossip blog PerezHilton.com and has subsequently made it's way across the internet.

November 22, 2007 02:28:43 GMT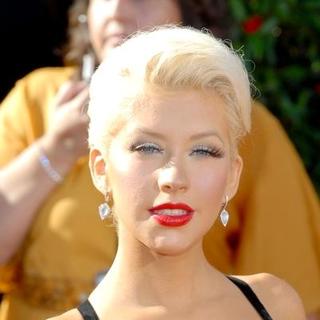 goes dirrty, pulling a "Britney." The super pregnant singer has joined the growing ranks of Hollywood celebrities who unwittingly exposed her R-rated area, with no panties on, to photographers.

The pop star, who has in the past criticized the likes of , , and for their wild-partying habit, was out for a special dinner at Amalfi in LA with husband Jordan Bratman to celebrate their second wedding anniversary when she, accidentally, being snapped without underwear while getting out of a car.

November 21, 2007 09:42:43 GMT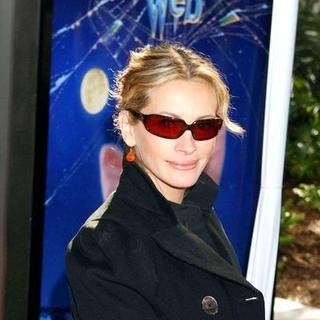 A senior and talented actress who has to juggle her acting career with her becoming a mother of three, sticks to be a professional in her field by doing everything in the biggest way possible. Doing her best on screen, the movie beauty is attempting a career reinvention by turning bracelet designer for social issue.

Noted Italian fashion designer Giorgio Armani announced Tuesday November 20th that he has teamed up with the "Pretty Woman" star, who often wore his gowns to movie ceremonies and is his long-term friend, to design a bracelet to sell for World AIDS Day, only to mark his first time to have ever worked with another name on a project.

November 21, 2007 09:12:20 GMT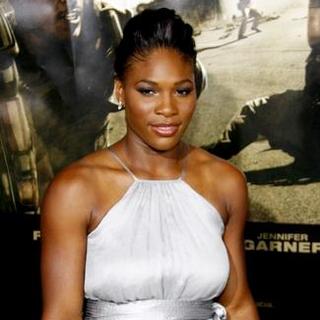 is off the market. The tennis stud reportedly has had a new man in her life who happens to be hip-hop star .

The duo, who come from a very different mainstream of interests, were spotted holding hands and getting "very close" at a party hosted for her sister at popular New York nightclub Tenjune last week, thus prompted speculation they are dating.

November 21, 2007 08:47:44 GMT
Is young, talented, and gorgeous are the characters that make it worth for to be named by GQ Magazine as the Obsession of the Year. With her being labeled such predicate, the beautiful actress is featured in some photos inside the magazine's December 2007 issue to which she also shares her thoughts on several issues, ranging from the rumors on the street to whom she would like to date.

On the possibility of her becoming a bad girl, the hard-working actress said "Never, never. Cross our fingers...You can't schedule rehab for me. And I don't think you can schedule any DUIs. I think I'm going to be one of those boring girls."

November 21, 2007 07:39:20 GMT
It's back. is at it again. Having the Thanksgiving and Christmas spirit in her heart blooming, the talk show host is in her best giving mood these days and it appears to be true when she surprised the audience members of her show on Tuesday afternoon November 20th, showering them with her "Favorite Things."

Oprah Winfrey's "Favorite Things" is one of her most popular annual features during which audience members get one of everything that makes the cut of Oprah's the year favorite items, worth thousands of dollars.

November 21, 2007 06:58:42 GMT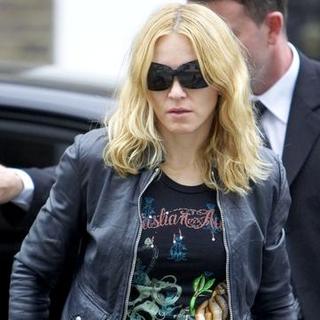 While everyone is enjoying the spirit of Christmas, that's not the case for and her family. The pop superstar who aside from her high-rising singing career is famous as the devoted follower of Kabbalah faith, has banned her children from celebrating the annual Christian holiday.

Madonna's husband Guy Ritchie told People during the London's premiere of "" at Leicester Square Monday night November 19th the family has since few years ago omitted Christmas celebration. "We canceled Christmas a few years ago," so the movie director told People. "Stopped all the presents. And ever since [we] stopped the presents, we're are actually enjoying it."

November 21, 2007 05:21:23 GMT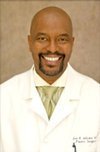 The funeral may have been completed, but the case is still on going, and so does the investigation. Hours after a funeral service for Dr. Donda West was performed, Jan Adams, the Los Angeles plastic surgeon who operated on her one day before her sudden death, took the seat at CNN's " Live" for a scheduled interview only to tell the talk show host he's walking off because 's family asked him not to appear on the show.

Dr. Jan, who initially agreed to speak with King to set the record straight on what he claimed as inaccurate reports about him in the news media concerning Donda's death, abruptly walked off the show, argued "I have a tremendous amount of love and respect for the West family and they have asked me not to go on. And I've said from the very beginning, I don't have a side in this. They are my side and so I'm going to respect their wishes."

November 21, 2007 04:39:10 GMT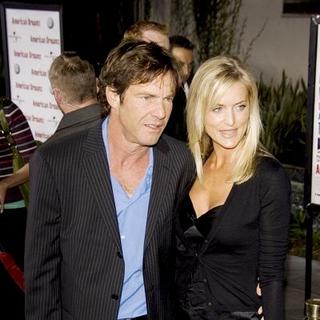 The good news turns to bad. is facing the toughest role off screen when his fatherly instinct is tested with the hospitalization of his newborn twins, his children with wife Kimberly Buffington, reportedly due to accidental medication overdose.

The twin babies, Thomas Boone and Zoe Grace, were admitted to the neonatal intensive care unit at Cedars-Sinai Medical Center in Los Angeles on Sunday November 18th, fighting for their lives after being inadvertently overdosed, TMZ.com reported.

November 21, 2007 03:55:46 GMT
That is going to be a father, that's not right. No he isn't, he's a father already.

The chart topping record producer turned artist has become a father for the first time couple of days ago. His fiancee simply identified as Monique Idlett, 33, gave birth to a baby girl, their first child together.

November 21, 2007 03:24:22 GMT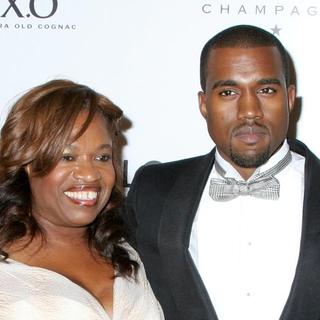 She's passed away and been remembered by friends, family, and colleague. And on Tuesday morning November 20th the funeral was held. , surrounded by family and friends, attended his mother Donda West's funeral held at the True Vine Ministry church in her native Oklahoma City.

Accompanied by his model fiancee Alexis Phifer, Kanye was seen greeting some people attending the funeral. Glad to see a smile on his face following the tragic and shocking death of his mom. Fellow singers and fiance were seen attending the private service to lend support to him, with and Anita Baker reportedly performed .

November 20, 2007 08:57:53 GMT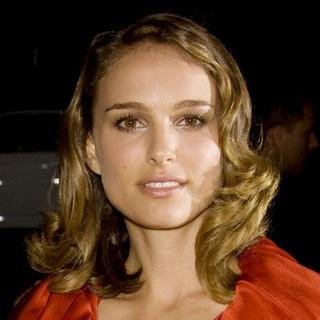 When it comes to Sexiest Man Alive of the Year, the obvious pick is . And when it comes to the Best Dressed Lady of the Year, the prize goes to . The Golden-Globe winning actress known for her starring role in the Star Wars franchise has topped a list for the Best Dressed Ladies of 2007 compiled by InStyle Magazine.

Cited to be the one who has "natural beauty" and "knows what looks good on her," Portman tops the list because "she exhibits unwavering faith in the cut and quality of a great dress."

November 20, 2007 08:10:28 GMT
Working on her comeback to music scene probably is a hard job to do. But scoring a TV deal is a different thing. , notwithstanding with her messy personal life, reportedly is looking forward to be immortalized as a cartoon character in the hit TV sitcom "The Simpsons."

Words are mounting that Britney is being lined up to star in "The Simpsons" and is about to be spoofed at Bart's school, Springfield Elementary, in a nod to her famous first video for the 1999 hit "Baby One More Time."