August 21, 2007 04:30:09 GMT

When it comes to business, Donald Trump is the best. A very successful businessman, he does know what to do to earn more money. Owns the instinct and sense, he even knows it will do some good for troubled stars , and should they appear on his show "Celebrity Apprentice."

Thinking that having the experience appearing on the hit TV show would be "a positive thing" for the troubled stars to do, Trump tells the New York Post, "We're negotiating with Britney right now. Can you imagine her doing it? We're not sure what will happen. She's a f**king mess. And that little reality show she had [UPN's Britney and Kevin: Chaotic,] did nothing. But she likes the idea of being on television and I think she'd be great."

August 21, 2007 03:42:10 GMT

is a nonstop tornado of trouble. As if he has yet enough made media headlines with his drug habits, the troubled musician hits another new low with another drug possession charge. The frontman was arrested early on Monday August 20th on suspicion of drugs possession.

According to police sources Pete and his two friends, a male and a female, were arrested at approximately 2:30 a.m. after the car he was riding in was pulled over by London authorities in the city's Tower Hamlets district. The threesome was taken into custody at an east London police station.

August 21, 2007 03:10:51 GMT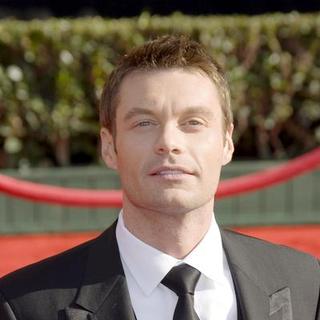 can never have enough of hosting task. A radio, television personality, and anchorman, best known as the host of top-rated television show "American Idol," he's been picked to host the 59th annual Primetime Emmy Awards next month.

Seacrest "is a consummate host of major live broadcast events and a proven talent who always makes it look easy, which makes him the perfect choice for this year's Emmy telecast," Mark Darnell, president of alternative entertainment at the Fox television network, said in a statement Monday August 20th.

August 21, 2007 02:40:14 GMT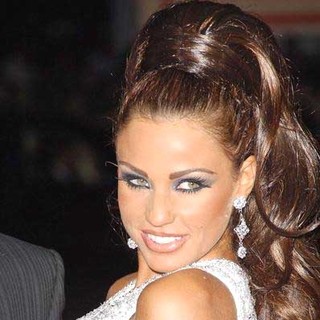 A glamor model, television personality, magazine columnist and businesswoman, has just had her name licensed to yet another product, perfume. Dressed in a white ballgown, the busty female posed for media at the Kensington Roof Gardens in London with a bottle of the fragrance which she called "Stunning."

"I've always been a big fan of perfume and think it's important for a girl to smell nice, so to finally have a fragrance of my own is amazing," Ms. Price said in a statement Monday August 20th. "It's taken 14 months to create, as I wanted something floral and feminine but still strong. It smells beautiful and I think a lot of women will love it just like I do."

August 21, 2007 02:00:21 GMT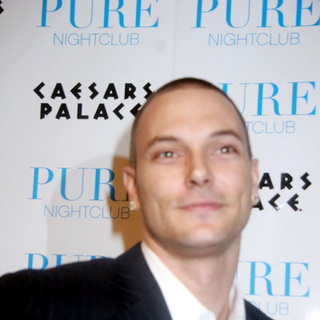 ' ex-man is jobless no more. lands a job, finally. The failed rapper has landed a recurring role in the upcoming fifth season of the CW's teen drama "One Tree Hill."

The network announced K-Fed addition to the series' cast Monday August 20th, confirmed that he will portray the role of Jason, described as "a cocky, enigmatic frontman" for No Means Yes, a legendary rock band in the show's fictional setting of Tree Hill, N.C.

August 20, 2007 07:41:56 GMT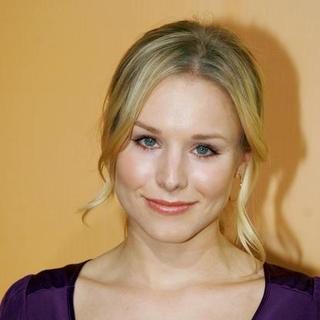 This just in. is joining NBC's "Heroes" cast.

NBC reportedly has picked the actress, best known for starring in the television show "Veronica Mars," to join the series' second season beginning in October. She reportedly has been billed to play Elle, a character described as a sexy, mysterious young lady who has ties to the supposed death of Peter, H.R.G.'s past and the future of Claire.

August 20, 2007 07:06:00 GMT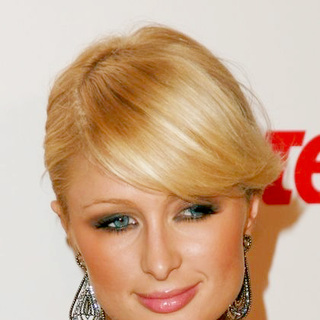 With just around the corner, creating a Los Angeles frenzy with the unveiling of her fashion line, words got around that the hotel heiress is about to make an appearance in the UK version of reality TV series "Big Brother."

She reportedly has been offered 300,000 pounds, or nearly $1 million, to appear in the Channel 4 program scheduled for January next year. If only report on that matter is to be believed, Paris will thus become the highest paid celebrity on the show so far.

August 20, 2007 06:20:26 GMT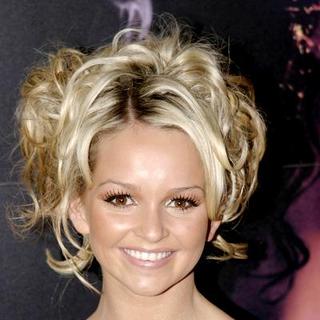 Already moves on from her split with her longterm boyfriend, is heading for West End, about to mark her return with a starring role in Matthew Warchus' critically acclaimed production of "Boeing-Boeing."

Concerning her taking part in the play, the actress-model will portray the role of American air hostess Gloria in the comedy tells about a successful yet playboy architect in Paris named Bernard who is juggling three fiancees. The role was previously played by actress Amy Nuttall.

August 20, 2007 04:58:08 GMT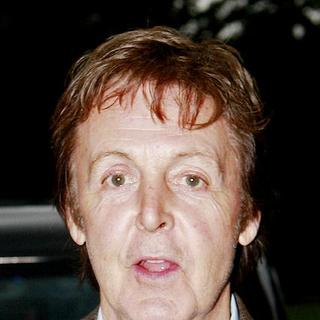 Could it be true? and are a hot new hookup? The former Beatle creates another media frenzy yet again with his being romantically linked to the supermodel after they were spotted getting up close and personal at a concert.

McCartney and Brinkley were currently seen holidaying in The Hamptons and ran into each other at the concert, during which they are said to have slow-danced and "cuddled" during the romantic song "How Sweet It Is To Be Loved By You," and spent most of the night together.

August 20, 2007 04:24:19 GMT
Howie Dorough, one of the , is engaged to marry his longtime girlfriend, Leigh Boniello. The singer popped the question at a family New Year's Eve party on December 31, 2006 at Boniello's family home in New Jersey. The couple planning to walk down the aisle later this year.

"She wasn't expecting it, and I was quite nervous, more nervous about proposing to her in front of 40 family and friends than about performing in front of 400,000 people on-stage," the boy-bander told People adding that he had managed to keep the engagement to his "soul-mate" secret for more than seven months.

August 20, 2007 03:55:38 GMT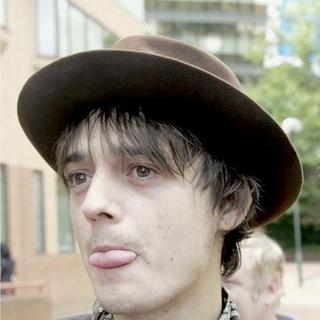 appears to have moved on from his split with former girlfriend and has reportedly rekindled her romance with ex-girlfriend Irina Lazareanu.

According to the Sunday Mirror the singer was seen meeting Irina at Claridge's hotel in London and they then went to visit his friend in Homerton. She later was said to accompany Doherty to the V Festival site in Chelmsford, Essex, where he and his music group were due on stage at 6pm.

August 20, 2007 03:13:27 GMT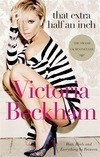 A singer, songwriter, fashion designer and television personality, is famous as a fashion trend-setter as well. Becoming the role model for numbers of females, the Spice Girl is keen to share her fashion tips in her forthcoming book "That Extra Half an Inch: Hair, Heels and Everything in Between."

"I've always been a girl's girl," Vic said in a statement. "And I know from experience that making the very best of your self is something any woman can do. I was never the 6-foot-tall pinup. I've always been the girl-next-door who got lucky. I've come a long way in the last ten years, but this book isn't my attempt to tell you what or what not to do. It's just to share some of what I've learned."

August 20, 2007 02:45:04 GMT

is single no more. The two time Emmy-nominated American stand-up comedian and actress reportedly has fallen for Apple Computer co-founder Steve Wozniak.

Griffin and Wozniak first met when he attended one of her comedy shows last month. After that he gave her dog a basket of gifts which she thought was a joke. "Kathy's assistant contacted his assistant . . . they thought maybe it was a joke. But it was true. He saw her perform and wanted to meet her," the New York Post quoted a source as saying.

August 20, 2007 02:18:36 GMT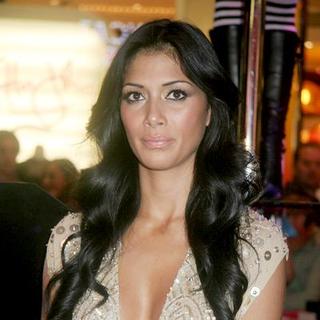 is back on the single saddle again. star is said to have dumped her boyfriend, actor .

On why she ditched him it is reported that it's because the songstress doesn't have time for romance as she's too focused on her pop career concerning the preparation for the release of her forthcoming solo album "".

August 20, 2007 01:53:33 GMT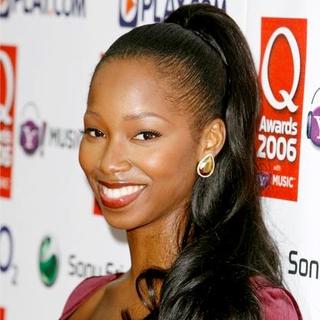 It's over between and her boyfriend Darren Byfield. The British pop star and soccer star have decided to go separate ways after three years together.

British newspaper the Daily Mirror reports Jamelia and her two children have moved out of the couple's shared home in Kent, England, and returned to her family in Birmingham.