August 23, 2007 04:17:04 GMT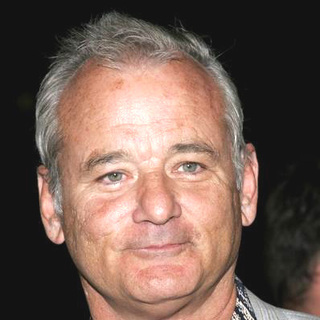 grabbing headlines with his being pulled over by police in Sweden while cruising through downtown Stockholm in a golf cart, then refused to take breathalyzer test after police said they smelled alcohol.

The veteran funnyman was stopped by Stockholm police early Sunday August 19th after they spotted him driving a golf cart en route to his downtown hotel. He was then asked to take a breath test, which the actor-comedian refused, as officers noticed he smelled of alcohol.

August 23, 2007 03:37:50 GMT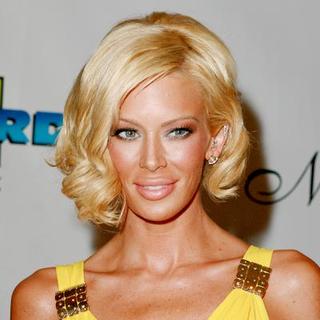 No joke, quits porn. The porn queen turns holy, already had her breast implants removed and is keen to retire from adult film-making. The brand new JJ takes time to discuss the issues with Us Weekly magazine for its latest edition.

Jenna, who had Beverly Hills plastic surgeon Garth Fisher removed her breast implants earlier this month, said "When I had implants, I felt uncomfortable. I would be shy at the beach. I know it sounds funny, but I'd wear high-necked clothes, unless I was at an adult-film convention. So I thought, Why don't I be who I am and get my real ones back?"

August 23, 2007 03:02:54 GMT
While videos of her accidentally exposed her breasts during a performance on-stage are everywhere on the net and are much-talked among people, a representative for comes clean with the so-called another Hollywood wardrobe malfunction, telling People the star came prepared for the unfortunate.

Explaining the booby incident, the singer's representative tells People, "She's wearing a flesh-tone bra! Do you really think Beyonce would go onstage like that?" The representative went on adding it is her mother, Tina Knowles, who's in-charge as "the quality-control officer" on the pop star's tour and she's made sure that no wardrobe malfunctions occur onstage.

August 23, 2007 02:21:06 GMT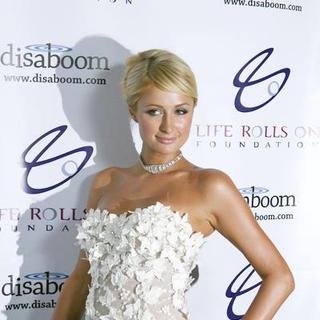 That writing a new book, that's right but that the book will be about her time in prison, that's just not right. The hotel heiress is penning a new book which is a follow up to her previously best seller "Confessions Of An Heiress."

Speaking on her behalf concerning the persistent false rumors is Paris' literary agent, Dan Strone, who said "She is planning to do another book. She is thinking of doing a new book, and I don't believe at this time, it's contemplated to be a so-called prison diary. I don't think that's the direction she's heading."

August 23, 2007 01:48:19 GMT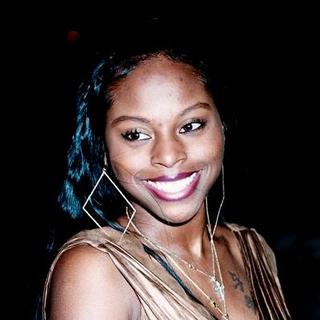 heading for jail. The three-month pregnant rapper was ordered to prison Wednesday morning August 22nd by Manhattan Criminal Court Judge Melissa Jackson for violating the terms of her probation agreement.

Brown, born Inga Marchand, will be held in jail until her next hearing on September 7th, during which it will be decided if she would be sentenced up to one year in prison.

August 23, 2007 01:30:45 GMT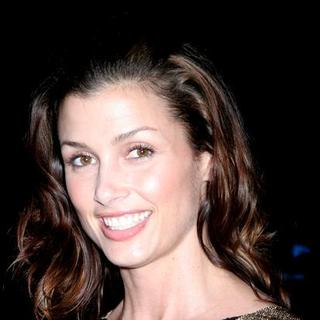 The very pregnant momma pops out, finally. , the former girlfriend of New England Patriots' quarterback , gave birth to their first child together, a baby boy. Congratulations!

The model-actress delivered the infant on Wednesday August 22nd in Los Angeles. Both "Mother and baby are doing well," her publicist, Christina Papadopoulos, tells People. No other details being released though, nor the baby's name.

August 22, 2007 08:47:23 GMT
Hot momma does know how to score herself a hot new boytoy. The singer has reportedly fallen for Russian billionaire Evgeny Lebedev, who's nine years her junior.

Reports on their dating started circulating after Geri and Evgeny were spotted together at a summer party at London's Serpentine Gallery recently though they insisted they were just friends. In fact, earlier this week the twosome was spotted cozying up while on holiday near St Tropez.

August 22, 2007 07:34:01 GMT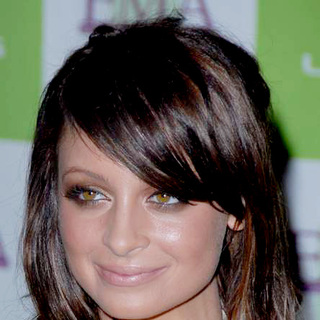 Contrary to tabloid reports, and Joel Madden won't tie the knot anytime soon.

The pregnant socialite is said to have told friends she won't walk down the aisle a pregnant bride. "She said she doesn't want the baby to one day grow up and think she and Joel rushed to get married just because she got pregnant," a source close to Nicole tells E!

August 22, 2007 07:08:47 GMT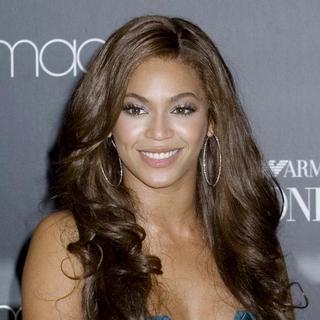 has become talk of the town since videos of her accidentally exposed her breasts during a concert last week made their way to the internet, making her the other Hollywood celeb that has wardrobe malfunction.

Beyonce was performing on stage at a launch party for her clothing line, "Dereon," in Toronto, Canada, when her shirt unexpectedly flew up as she was dancing, giving fans an eye full of her bare breasts.

August 22, 2007 06:27:19 GMT
Launching her own line of fashion, perfume, and producing film, is now about to star in a TV movie. The hip hop mogul is joining the cast of the long-awaited adaptation of the Broadway revival of "A Raisin in the Sun."

Starring in alongside the likes of Phylicia Rashad, , Sean Patrick Thomas, , Bill Nunn and Cephas Jones, Diddy is slated to portray the role of Walter Lee Jr. The film, a three-hour production, was shot December last year and tells the story of a family's struggles in Chicago's South Side in the 1950s.

August 22, 2007 05:57:18 GMT

Just married, and his longtime girlfriend Gail Gotti.

The gangsta rapper, a member of the rap group Tha Dogg Pound, and Gail, also a rapper, exchanged vows in front of 170 of their closest family and friends in a private ceremony held at the Rittenhouse Hotel in Philadelphia, PA on Saturday August 18th.

August 22, 2007 04:45:43 GMT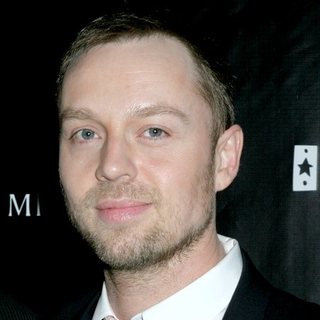 Beware of your tongue for it might get you into troubles. is the victim of his own sharp tongue. The Australian singer-songwriter was arrested back on July 22nd after allegedly made a racist remark to a London waiter.

The former front man of pop group was questioned by police on Friday August 17th after allegedly abused a male member of staff at Busaba Eathai Thai restaurant. He was released on bail and has since refused to comment.

August 22, 2007 04:14:51 GMT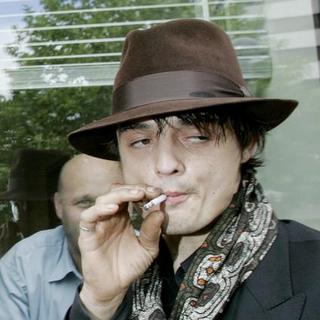 It's just "too little too late." walked free from court on Tuesday August 21st after prosecutors abandoned their case against him for breaching his bail conditions in relation to previous drugs charges which could result on his being banned from living in London.

The rocker was arrested at approximately 2:30 a.m. on Monday August 20th on suspicion of drugs possession after the car he was riding in was pulled over by London authorities in the city's Tower Hamlets district.

August 22, 2007 03:44:34 GMT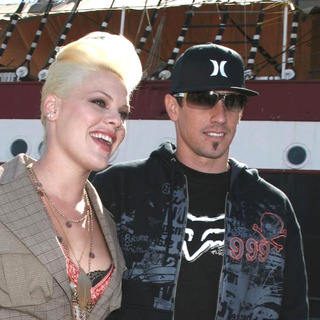 There it is, after days of chatter and speculation, 's husband Carey Hart comes to his self defense, breaking his silence over speculation he has cheated on the singer, shot down reports their marriage is on the rocks.

Motocross legend Hart told the Las Vegas Review-Journal on Tuesday August 21st, the cheating rumors are "just a bunch of trash talk. It's just a nasty rumor. Everything's fine." He, furthermore, stated he's even leaving for Europe next week to join his pop-star wife on tour.

August 22, 2007 03:07:08 GMT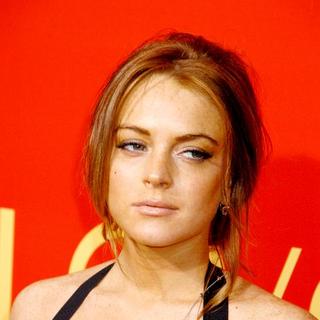 is one step closer to taste her freedom. The troubled starlet might escape prison time after the Los Angeles County District Attorney's office is disinclined to charge her with three drug-related felonies, two of which stemmed from her recent arrests for drunken driving back in May and July.

Celebrity news outlet TMZ.com has reported "there is a 'strong possibility' the Los Angeles County District Attorney's office will NOT file felony charges against Lindsay Lohan in connection with her two DUI arrests."