July 07, 2006 02:15:14 GMT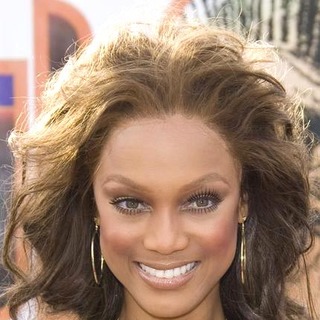 and are working together, not in entertainment industry, but designing wedding gowns for an upcoming online charity auction.

The females are now busy creating fairytale dresses which will be sold off during an ongoing auction at website charityfolks.com.

July 06, 2006 09:40:19 GMT
Rap superstar and his label Shady records have set up a website, BigProof4Ever.com, as a way to pay tribute to his friend, late member and Detroit rap ambassador Proof.

The site is selling T Shirts and a special Proof poster designed by Shepard Fairy who started his anti-authority Obey Giant campaign in the 1980s. All proceeds from the Web site go to the Big Proof Forever Foundation, an organization that will benefit Proof's five children.

July 06, 2006 09:20:11 GMT
and are still an item, they are still couple.

The celebrities lover has jetted off for a romantic break in Paris, proving recent rumors claiming their relationship is on the rocks as not true.

July 06, 2006 08:54:50 GMT
Speculation is mounting in Hollywood that already proposed to girlfriend and the couple is preparing for wedding. It is reported that Vince proposed to Jenn while the couple were in Paris promoting their film "".

A Pitt family source, moreover, tells American publication Life & Style that Aniston has told her former sister-in-law Julie Pitt, who has also been invited to the wedding, that although a date has not been set, the actress would like it "sooner rather than later" but is waiting for the media storm around ex-husband and to settle down first.

July 06, 2006 07:52:19 GMT
Problems after problems keep showering the pop singer that it seems she gets inundated. is facing legal battle, again.

Spears and husband are reportedly considering taking legal action against Us Weekly for publishing their personal photos of a recent family vacation that were stolen by an "unknown perpetrator" without their permission.

July 06, 2006 06:17:27 GMT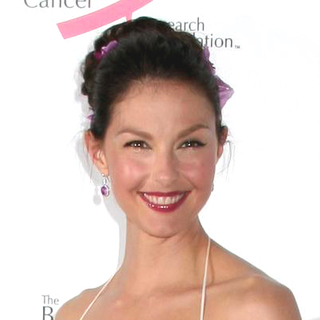 Everything is clear now as has come clean about her emotional rehab. Bared her most kept-secret life experience, the actress says in the August issue of Glamour magazine, "I needed help. I was in so much pain."

Further Ashley told the publication that she underwent a 47-day stint in a Texas treatment center in February to overcome a host of emotional problems caused by her history of depression, isolation and codependent relationships.

July 06, 2006 05:04:06 GMT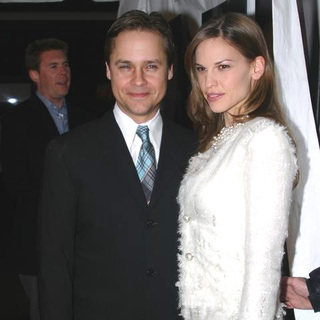 After months of keeping mum, comes clean about her divorce from husband of nearly nine years, . The actress tells all to Vanity Fair that Lowe's "substance-abuse" problem played an important role in their abrupt separation.

"I knew something was happening but I didn't know what. When I found out, it was such a shock because I never thought he'd keep something from me. And yet, on another level, it was a confirmation of something I was feeling that was keeping us from being completely solid," Hilary says to the magazine.

July 06, 2006 04:27:56 GMT
Their wedding photos fail to produce donations, but we can expect more from and 's wedding momentos.

Numerous items from the couple's last month romantic wedding ceremony, including a menu from the reception and a piece of wedding cake, are being sold on Internet auction site eBay.

July 06, 2006 03:46:59 GMT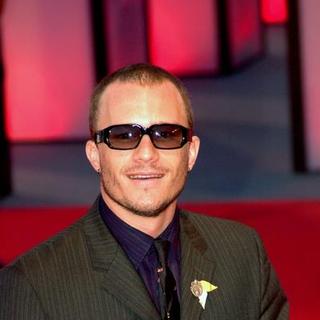 Numbers of Hollywood celebrities have been invited to join the Academy of Motion Picture Arts and Sciences. The lucky stars among the 120 other executives set to receive the invitations on Wednesday including , , and .

"Two years ago the Academy decided to slow membership growth, and to become even more selective in choosing members," Academy President Sid Ganis said on the actors' choosing. "Instead of inviting every proposed person who has achieved the minimum qualifications for his or her branch, the membership committees are selecting the most exceptionally qualified names from those lists."

July 06, 2006 03:23:27 GMT
The "Gilmore Girls" couple is no longer an item, and have broken up. "He is currently single," Ventimiglia's rep tells People magazine.

Bledel and Ventimiglia were together for three and a half years. They both star in the series and also were playing couples on screen.

July 06, 2006 02:59:59 GMT
The no-longer-teen actress marked her 20th birthday with a huge party by the beach in Malibu which cost nearly £55,000.

Per Pagesix.com, it is reported that Life & Style magazine paid for the extravagant bash, held Sunday night July 2nd at the Polaroid Beach House in Malibu. The event was catered by hip celebrity chef Kerry Simon, after the star visited his newly-opened restaurant Simon LA.

July 05, 2006 06:45:40 GMT
Laugh, that's what does when she was faced to reports saying her freshly divorced new boyfriend is still pining for ex wife .

The MTV host, in fact, insists she and Lachey are very happy together, claiming they are dating each other exclusively and are determined to make their relationships work, despite the fact that she lives in New York City and he lives in Los Angeles.

July 05, 2006 06:21:34 GMT
Jessica Sutta of finally laid the rumors to rest and has confirmed that there's nothing between her and singer and so untrue the recent rumors claiming she's dating the pop singer.

Blunt broke up with long-term girlfriend Camilla Boler earlier this year, after reports emerged that he had been involved with a series of famous women.

July 05, 2006 05:57:38 GMT
She does admit that her family has a history of anorexia, but on the other way around insists she does not have an eating disorder.

Oscar-nominated actress has, on Tuesday July 4th in London to promote "Pirates of the Caribbean: Dead Man's Chest," rubbished recent reports claiming she was anorexic or had another eating disorder that sparked quickly after she appeared in the film's premiere in a revealing gold Gucci gown.

July 05, 2006 04:45:50 GMT
They are no longer husband-and-wife, but and remain good friends. It is apparent to everyone as Kidman did invite the actor on her wedding day, while the hunk himself sent a good luck message to the actress the day she had her marriage with .

A source tells the Sunday Mirror, "Tom wished Nicole all the best and was pleased all the troubles between them were over. He also said how much he hoped she finds joy."