September 28, 2007 07:57:00 GMT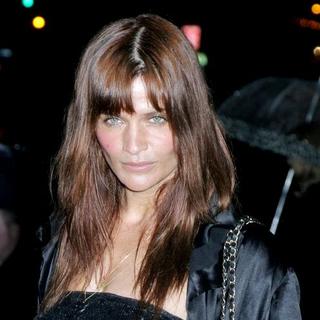 It is a no way that romancing .

The Danish supermodel has dismissed the reports that she is dating the father-of-one, telling People at a premiere for acclaimed photographer Anton Corbijn's new movie "," "It is so annoying, I can't even tell you. The funny thing is that they write, 'just out of a relationship with and now with Heath (ledger).' Josh is one of my dearest friends… And in several different tabloids, they wrote that we were biting each other's faces off or something like that."

September 28, 2007 07:11:49 GMT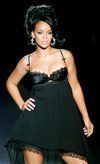 is now a supermodel. Temporary.

The R&B beauty made her catwalk debut Thursday September 27th, strutted her stuff down the catwalk for the Dsquared2 Spring/Summer 2008 collection presented in Milan, Italy.

September 28, 2007 05:08:03 GMT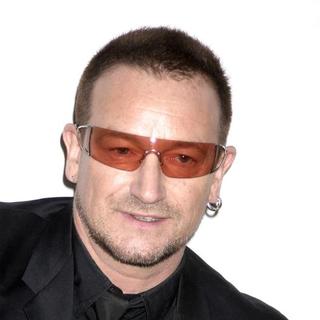 is adding one more award into his collection. Not for his music work, but for his social work. The rocker and activist accepted the Liberty Medal on Thursday night September 27th for his humanitarian work in Africa, exhorted Americans to keep working to solve the world's problems and spoke of those who are without freedom.

Bono and Debt AIDS Trade Africa organization received the award from former Liberty Medal recipient Pres. George H.W. Bush at the National Constitution Center. In addition to the award, there's also a $100,000 prize, which Bono said will be donated to the organization. Ngozi Okonjo-Iweala, former finance minister of Nigeria who sits on the group's policy advisory board, accepted the award for the Washington-based group.

September 28, 2007 04:43:50 GMT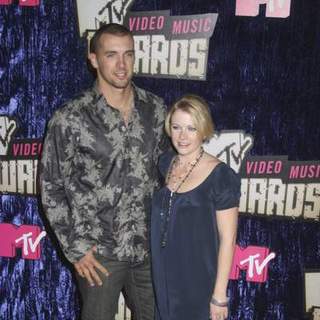 is pregnant with child No. 2, it has been confirmed.

The actress, best known for playing the title roles in the successful television series "Clarissa Explains It All" and "Sabrina, the Teenage Witch," is four months along, her representative said.

September 28, 2007 04:15:06 GMT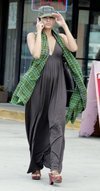 is pregnant. Well, could be.

The sexy movie beauty has fueled speculation she's carrying a bun in the oven after she was spotted showing off her baby bump. Theskinnywebsite.com has some pictures of her proudly showing off her already bigger belly than usual, available for view after this news.

September 28, 2007 03:48:01 GMT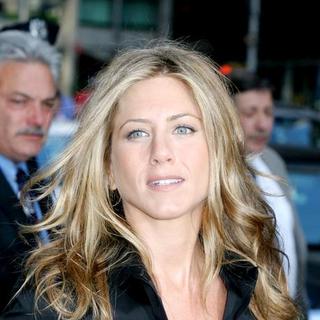 and now have something else in common besides . Wanna know what? It is Guinness Book of World Records award. The movie beauties have been awarded the Guinness world record for Most Powerful Actress, Guinness announced Wednesday September 26th.

Both Aniston and Jolie have already shared the headlines with their relationship with Pitt. And while Jolie has been predicted as a possible Oscar nominee for her performance in "," Aniston has also hit headlines with her rocky love life. And after assessing the earnings and PR coverage of actresses across the globe in the last 12 months, researchers for the 2007 edition of the records compendium awarded them the joint title.

September 28, 2007 03:16:42 GMT

Good friends and are considering a quite big project, posing nude for Playboy. Rumors are abuzz that Playboy magazine has made a $1 million offer for both females to pose nude together in its upcoming issue.

A source told Globe magazine that Playboy boss Hugh Hefner wants the actresses to team up for a spread in its January 2008 issue. Nevertheless, "Neither Pam nor Denise has committed yet, but they're seriously considering it," the source was quoted as saying.

September 28, 2007 02:38:07 GMT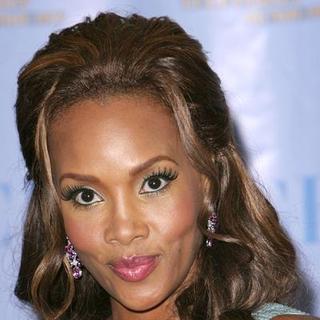 has on Thursday September 27th pleaded not guilty to a drunken driving charge stemmed from her arrest on a Los Angeles freeway back in March.

Lawyer Richard Hutton appeared in a Van Nuys, California, courthouse to enter a not guilty plea on behalf of the actress for two misdemeanor counts of driving under the influence and driving with a blood alcohol content just above California's legal limit of .08.

September 28, 2007 01:58:02 GMT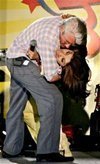 Bollywood movie star was detained and questioned at Mumbai airport Wednesday September 26th over a kiss she received from five months ago.

Shetty was on her way to Berlin where she is set to star in the musical "Miss Bollywood" when immigration officials stopped her. "She called me in the middle of the night and was in tears," her publicist Dale Bhagwagar said Thursday September 27th.

September 27, 2007 09:00:31 GMT

Could it be true that is dating Jimmy Choo founder Tamara Mellon?

The actor has fueled speculation on him dating Tamara after they were spotted canoodling. It is said that Slater took Tamara to watch in concert at Camden's Koko music venue and they were then heading for a romantic dinner at Mayfair's exclusive Japanese restaurant Sumosan.

September 27, 2007 08:41:34 GMT

Yes they are. and Jack Wagner are lovers.

After their repeat denials, the actress finally confirms that she's dating her former "Melrose Place" costar Jack Wagner. People magazine's Michelle Beadle told "Extra," that Heather said their romance is "incredible. It's insane. It's exciting. It's blossoming."

September 27, 2007 07:31:32 GMT

This just in. 's father was rushed to hospital for heart attack.

Ted Beckham, 59, was rushed to East London's Whipps Cross Hospital early Thursday September 27th after complaining of chest pains at home. According to The Sun, sources said the Beckham senior died on the way to the hospital but was resuscitated by medics. He was then transferred to heart specialist.

September 27, 2007 07:00:35 GMT

is back. Well, not yet. The so-called King of Pop is craving his big comeback step into the music scene, taking over the cover of the Italian version of Vogue magazine, L'UOMO Vogue, for its October 2007 issue.

According to justjared.buzznet.com, the magazine shoot, done by Bruce Weber, is reportedly part of a deal reached between Michael and Italian fashion designer Roberto Cavalli, based on which the singer would do the photo shoot for Cavalli and in return, Cavalli would create clothing for him for his new look to support the new album release.

September 27, 2007 06:15:25 GMT

It is all about fever. The singer-actress is everywhere. Has just had her new Just Sweet fashion collection launched, she also is busy with the promotion of her new English album "." In the meantime, she has created media frenzy with her being reported pregnant. And after all, she is invading Arena magazine.

Lopez graces the cover of Arena magazine's November 2007 issue, getting all wet and wild only for the publication. Look at some of her photos inside the magazine after this news.

September 27, 2007 05:21:54 GMT

is mad about timepieces. The Hollywood golden girl has been signed to be the new celebrity spokesmodel for Italian luxury watch and jewelery brand, Breil Milano.

Theron looks glamor in the Breil's upcoming campaign, shot in LA, which sees her sporting jewels and timepieces from Breil's Eden and Eros collections.