August 13, 2007 04:26:28 GMT

After all the legal matters surrounding and her now former husband , it's now the turn of her personal assistant, Alli Sims. The PA and cousin of Spears was served with a deposition subpoena, being asked to testify on the star's parenting skills.

K-Fed's attorney Mark Vincent Kaplan had Sims served with a deposition subpoena in Los Angeles at 2:30 a.m. on Sunday August 12th to testify about Spears' parenting skills concerning the former couple's custody battle of sons Sean Preston and Jayden James. He said the subpoena was delivered to Sims because she was "believed to have relevant information," but declined to discuss what she would be asked. It is yet unknown if the testimony was connected to the child custody hearing scheduled for August 14th.

August 13, 2007 03:51:57 GMT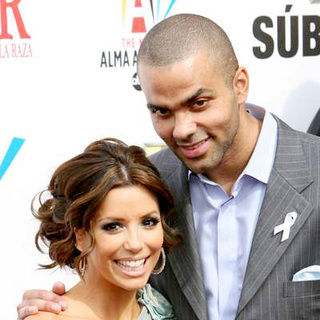 It's been a month that tied the knot with husband . And they are talking babies already. The couple who wed on July 7th said they would love to have kids and they would like their children trilingual.

"We will definitely do that, absolutely, absolutely!" the no longer "Desperate Housewife" told People Saturday August 11th at a fund-raiser for Padres Contra El Cancer (Parents Against Cancer), which helps Latina children with cancer and their families, took place at the premiere of the Nickelodeon show Go, Diego, Go Live! The Great Jaguar Rescue at the Kodak Theater in Hollywood.

August 13, 2007 02:46:57 GMT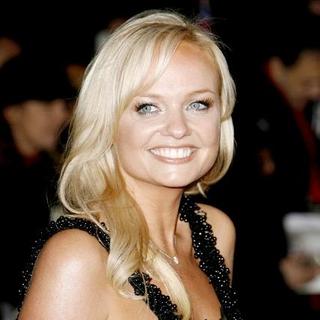 Baby Spice is now a mother. , the former Spice Girl, gave birth to a baby boy Friday August 10th.

The newlyborn, named Beau, was born at London's Portland Hospital at 11:12 a.m. and weighed a healthy 7 lbs., 15oz, the singer's representative Alan Edwards said in a statement.

August 13, 2007 02:24:39 GMT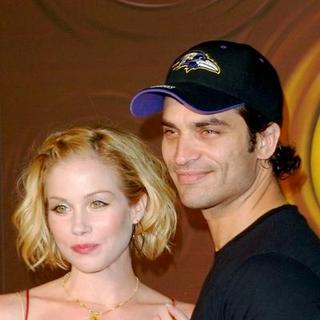 It's official. and hubby Johnathon Schaech enjoying their single status in the eyes of the law as they on Friday August 10th had their divorce finalized.

The actress and her actor husband have officially parted ways a year and a half after he filed for divorce. A representative for the couple said their split was mutual, while court documents this week showed the 37-year-old actor cited irreconcilable differences as the cause for divorce proceedings.

August 10, 2007 09:27:26 GMT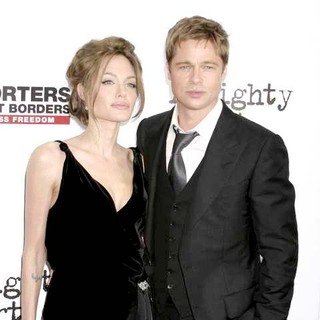 The big brother in the Jolie-Pitt clan, Maddox Chivan Jolie-Pitt, is celebrating as he turned 6th on Sunday August 5th. And the whole family celebrated the big day in a two-day, military-themed boys-only party, took place at the weekend in the garden of and 's oceanfront home in Santa Barbara, California.

The preparation for the party, per Life & Style Weekly as quoted by JustJared, begun on Friday August 3rd when momma Jolie took Maddox with her to work at LA Studios. This was suggested as a distraction so that poppa Pitt could ready the house for the boy's 6th birthday party.

August 10, 2007 08:19:19 GMT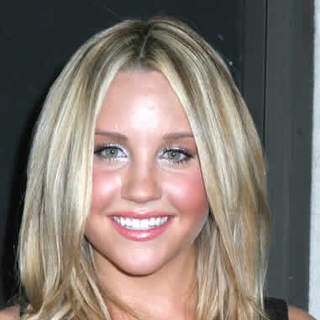 When it comes to term "cash in while you're hot", is at her best. The junior actress does learn from her seniors how to make use her popularity to enlarge her business empire. An actress and former show host, the starlet can now add fashion designer into her resume as she's designing a new line called "Dear" for Steve and Barry's.

Bynes was on hand on Wednesday night August 8th at a party took place at Sushi Samba 7 in New York City to launch her new collection, which debuts in Steve and Barry's stores on August 16th. The clothing line is said to feature everything from hoodies to handbags and skirts to shirts that will be suitable for young girls and their parents as well.

August 10, 2007 07:37:45 GMT

Drama follows everywhere. While the troubled singer is waiting in anticipation the release of her latest fragrance, "Believe," rumors are mounting in Hollywood that a body double was used for its ad photo shoot due to the fact that the ad shows a much better looking of Brit than the way she is today.

The ad for the fragrance, which Spears donned for Elizabeth Arden, was taken earlier this summer. Contrary to media reports, a representative for the perfume giant insisted rumors of body double are only partially true, claimed it is definitely Britney's body on the bottle.

August 10, 2007 06:36:10 GMT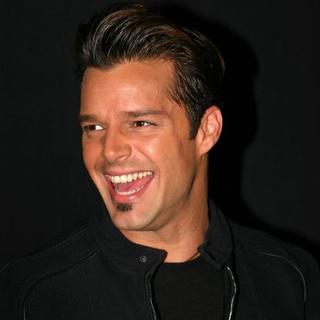 "Welcome to the adoption club dude." Shall we say so to ? As the Puerto Rican singer has revealed his intention to adopt, even "one from each continent" if it is possible.

"It's something we want to begin to create this year, a family of many colors," so Martin told reporters Wednesday August 9th in Puerto Rico, where he is scheduled to perform this weekend.

August 10, 2007 06:15:14 GMT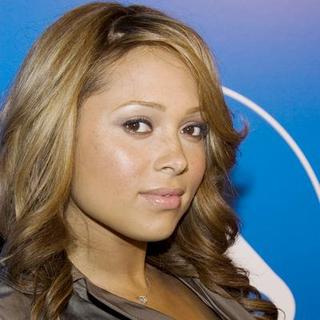 R&B singer , 31, and her basketball player husband Grant Hill, 34, happily welcomed the arrival of their second daughter earlier Thursday August 9th in Orlando, FL.

The newlyborn, named Lael Rose Hill was born at 2:45 pm, weighing in at 6 lbs, 8 oz. Representative for the couple confirmed the good news to People, saying mother and daughter are all doing fine.

August 10, 2007 04:46:30 GMT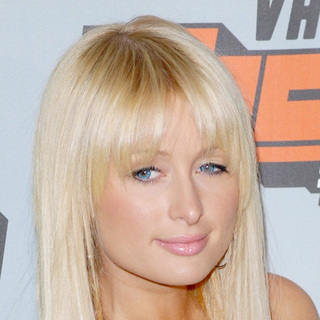 and are best friends and they will always share the same feeling with each other. The laugh, the tears and everything. And days after Nicole came out with her public revelation on her being pregnant, Paris speaks out on her BFF's impending motherhood.

"She's really happy," the hotel heiress told People. "I just got off the phone with her. She's so excited. I know she's going to be the best mom ever."

August 10, 2007 04:23:59 GMT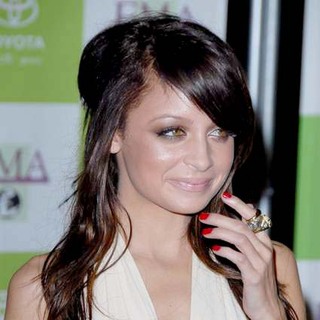 , who's four months pregnant with boyfriend Joel Madden's child, was rushed to the hospital recently in fear of miscarriage after she began excessively bleeding.

The reality TV star is said to have sought medical advice when she began to bleed excessively. Doctors reportedly had reassured Richie that her baby was safe, but encouraged her to give the baby more nutrition.

August 10, 2007 03:51:53 GMT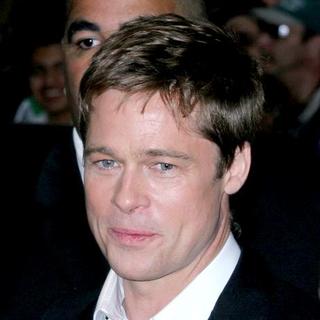 flew over from Chicago to Los Angeles to show up in a local courthouse to report for jury duty Thursday August 9th.

Showed up to serve his calling after postponed his service several times, the movie hunk was seen wearing a T-shirt, dark jeans and a black cap. Sources in the know said he even wore a juror badge, and then had Subway delivered for lunch.

August 10, 2007 02:48:40 GMT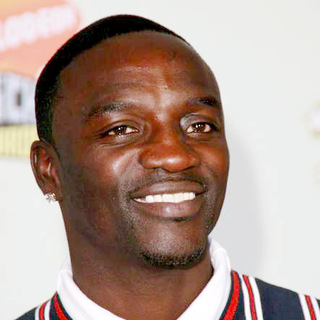 A hip hop and R&B singer, songwriter, and record producer, is set to add television producer to his resume as he's about to launch a new reality TV show and is having his two brothers starring in.

The TV show, to be titled "My Brother's Keeper," will follow Akon's brothers as they parade around town posing as the singer and reaping the benefits that come with being a superstar. The "Smack That" singer claimed to get the idea for the show after seeing fans' reactions whenever they go out in their hometown of Atlanta, Georgia.

August 10, 2007 02:08:39 GMT

is branching out, sets fourth to launch a new addition to his Pimp Juice beverage brand while at the same time marking its debut with the 3rd annual Pimp Juice P.I.M.P "Upgrade Your Life" Scholarship Competition.

The new Pimp Juice beverage brand, dubbed "Pimp Juice; the Purple Label," is an anti-oxidant/ energy drink that blends acai, ascorbic acid, grape extract, green tea extract, pear extract, pomegranate juice and yerba mate.

August 09, 2007 08:52:19 GMT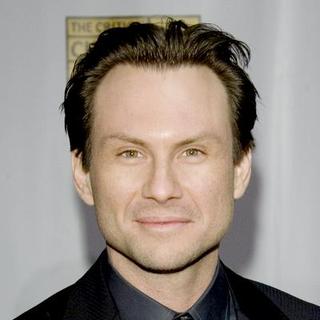 is heading for the West End, about to take the lead in "Swimming with Sharks," which is Michael Lesslie's play adapted from the 1994 black comedy/drama film of the same title that starred as the lead role.

Slater, who was last seen on the London stage in "One Flew Over the Cuckoo's Nest" in 2006, will play the role of Buddy Ackerman, a Hollywood movie mogul and the boss from hell, who ends up being taken hostage by his long-suffering assistant.