November 24, 2007 02:44:46 GMT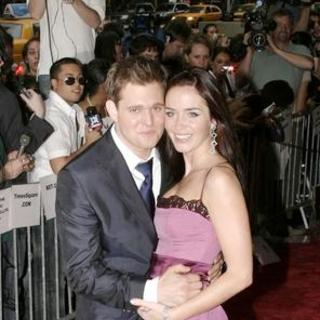 It appears that isn't really into that of the good guy predicate that many people have addressed to him. The critically acclaimed Canadian crooner is reported to have cheated on his actress girlfriend by having sex affair with another woman behind her back. Ouch.

A 28-year-old woman, named Tiffany Bromley, claimed she has been bedding the singer on and off for the past ten years. Worse, she claimed to have had sex with him in the house he shared with Blunt.

November 24, 2007 02:03:05 GMT
Yes it's true. The Hogans are heading for divorce.

It's been sometimes since rumors on that matter first hit the news media. By now, it has been reported that 's wife has filed for divorce, ending their 23-year marriage.

November 23, 2007 07:52:07 GMT
Speculation on her pregnancy has been confirmed. And now comes a new report that suggests and actor fiance are expecting a boy.

Report on Burke's impending motherhood comes to the surface early this month. A representative for her soon thereafter issued a confirmation to People, verifying the good news.

November 23, 2007 07:08:51 GMT
goes mad about her boobs, only for Victoria's Secret. The German supermodel can be seen fondling her breasts in the new TV commercial for the Victoria's Secret Fashion Show, airs in America on December 4th.

Has been quite open about her sexuality and womanly desires, Heidi reveals in the advertisement how much she loves her breasts and how dangerous they can be. The 30-second clip shows the mother of three wearing only a plain black bra, fondles and jiggles her ample boobs as she sings, dances, yodels and announces "I've got great knockers!"

November 23, 2007 06:27:52 GMT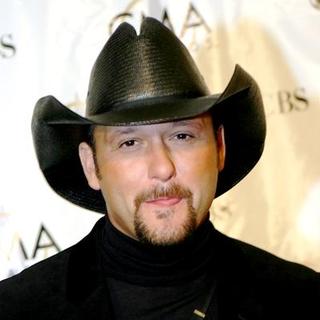 is attempting a career reinvention, signing a deal with beauty products manufacturer Coty Inc. to develop and market his own signature line of fragrance.

The fragrance, which has yet to be named, will debut next summer in North America, and the company will distribute the product widely with marketing plans are in the works.

November 23, 2007 05:58:21 GMT

To go public with their budding romance is no problem for , but when it comes to marriage proposal she surely won't rush down that soon. The actress has reportedly turned down actor boyfriend 's marriage proposal, much to his dismal.

Jake and Reese were on vacation in Italy when he planned a romantic day with her, strolled around the Piazza di Spagna, visited the Trinita dei Monti, walked up the Spanish Steps, and had an intimate lunch at the Piazza Campo di Fiori. During the evening, they climbed up the Monte Mario hill, and then had dinner at the Zodiaco cafe, where he got down on one knee and asked her to marry him.

November 23, 2007 04:28:45 GMT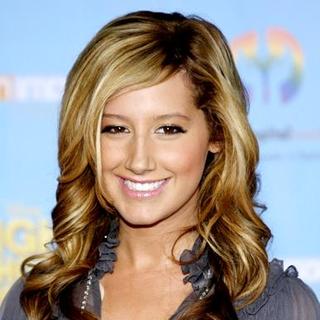 While many people prefer to celebrate Thanksgiving by staying at home and enjoying a traditional meal with family and friends, some of Hollywood famous celebrities still manage to make headlines on the holiday by serving foods for the less unfortunate ones. , and actor fiance are some lending a helping hand to the mission. Elsewhere, and the are among those on hand to help celebrating the Macy's Thanksgiving Day Parade.

The 81st Annual Macy's Thanksgiving Day Parade, took place Thursday morning November 22nd in New York City, was hosted by "The Today Show" cast of , Meredith Vieira and Al Roker.

November 23, 2007 03:29:02 GMT

The former couple is back on. and have reportedly rekindled their romance following their split early this year.

The singer, who according to news media regrets the break-up, is said to be very excited with her reconciliation with the "Desperate Housewives" hunk and has told all her pals about the good news.

November 23, 2007 02:38:55 GMT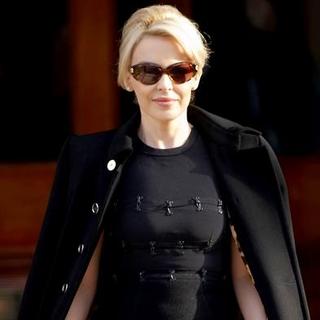 Has become the only person other than the Queen to be modeled in wax four times at Madame Tussauds and was the first ever first 'scented waxwork' figure in the London museum, has now been immortalized in a bronze life-size statue to be unveiled at Melbourne's Docklands Friday November 23rd.

Kylie's new likeness is created by Melbourne sculptor Peter Corlett, who said to be inspired by the pop star's Showgirl tour to create a figure that showcased the "ultimate Kylie". The statue reportedly took three months to produce.

November 22, 2007 06:28:41 GMT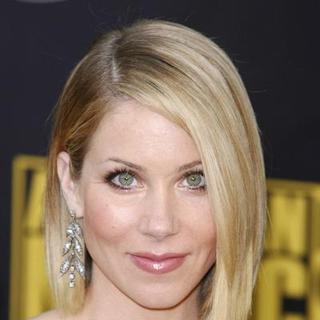 puts on her PETA's supporter hat and doing her job to speak the "Fur: Get Me Not!" campaign, giving her support for the animal rights group by appearing naked in a new advertising campaign asking people to cross fur off their Christmas list.

The actress, who's currently starring on the ABC's sitcom "Samantha Who?" posed for PETA's new promotional ads, in form of e-card, wearing nothing more than a pair of Christmas themed gloves covering her chest. Her campaign slogan reads, "Cross cruelty off your shopping list by avoiding fur coats, collars and cuffs - unless it's fake of course."

November 22, 2007 05:56:28 GMT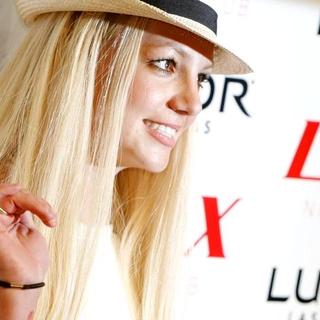 Hot on the heels of her custody battle with former husband and amidst the numbers of lawsuits addressed to her, is creating another media headlines yet again. The singer and mother of two is reported to have a new boyfriend and unlike her previous lovers, her new man is not so famous as he simply works as a waiter.

Life & Style Weekly reported that Britney is dating waiter Michael Marchand. The supposed lovers were spotted out together Tuesday November 21st at Mirabelle restaurant, where he works, in LA.

November 22, 2007 04:56:25 GMT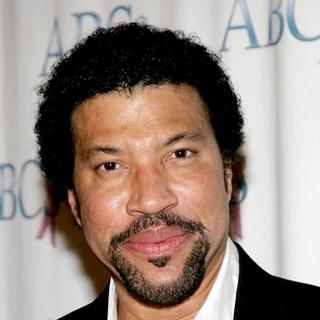 It's not that doesn't know the sex of her not-yet born baby. She just trying to hide it from public. The pregnant socialite's father, , has confirmed the on-going rumors that he's going to have a grandson.

The singer-songwriter has revealed to OK! Magazine that daughter Nicole and her rocker fiance Joel Madden are expecting a boy. He, additionally, spilled the bean on the issue that's quite new for us, saying that the mother-to-be "even has a few names picked out."

November 22, 2007 04:22:30 GMT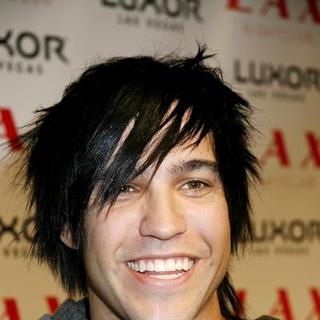 A YouTube video of bassist apparently having sex with an unidentified woman has made its way all over the net. But don't come to judgment so quickly for the tape "isn't real." Referring to the quoted words, the tape actually is a preview of a scene taken from an untitled short movie.

The 30 seconds clip, dubbed "The Pete Wentz Sex Tape," surfaced on gossip blog PerezHilton.com and has subsequently made it's way across the internet.

November 22, 2007 02:28:43 GMT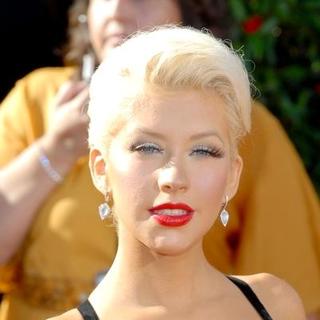 goes dirrty, pulling a "Britney." The super pregnant singer has joined the growing ranks of Hollywood celebrities who unwittingly exposed her R-rated area, with no panties on, to photographers.

The pop star, who has in the past criticized the likes of , , and for their wild-partying habit, was out for a special dinner at Amalfi in LA with husband Jordan Bratman to celebrate their second wedding anniversary when she, accidentally, being snapped without underwear while getting out of a car.

November 21, 2007 09:42:43 GMT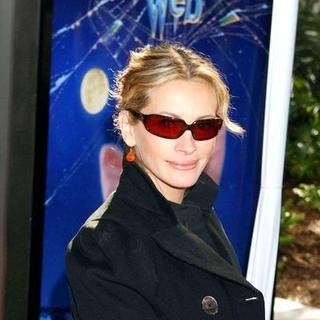 A senior and talented actress who has to juggle her acting career with her becoming a mother of three, sticks to be a professional in her field by doing everything in the biggest way possible. Doing her best on screen, the movie beauty is attempting a career reinvention by turning bracelet designer for social issue.

Noted Italian fashion designer Giorgio Armani announced Tuesday November 20th that he has teamed up with the "Pretty Woman" star, who often wore his gowns to movie ceremonies and is his long-term friend, to design a bracelet to sell for World AIDS Day, only to mark his first time to have ever worked with another name on a project.