November 29, 2007 03:37:04 GMT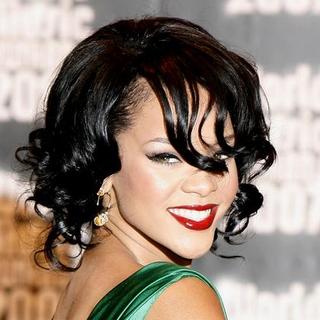 Gone bad from good has indeed made an icon. Not only in the music business, but also in the fashion world. Has hit it hard with her chart-topping hit single "Umbrella" and been keeping herself busy with the European leg of her "Good Girl Gone Bad Tour," the 19-year-old R&B star continues raking in the honor. In addition to the many that she has nabbed, she's adding Seventeen Magazine's first-ever Style Award.

Claims herself as someone who loves playing with fashion, Rihanna has been picked as one of Seventeen Magazine's "Style Stars" for its December/January issue, on newsstand now.

November 29, 2007 02:54:50 GMT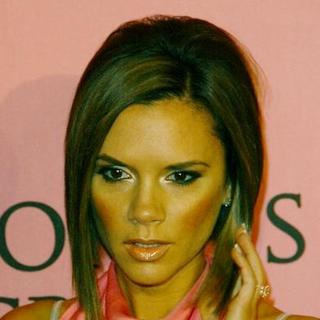 It's been a busy year for . From her move to US to her reunion with all-girl group , the mother of three needless to say is having many details on her have-to-do list. Keep adding more into her career resume, she's now officially confirmed as the new face of American designer Marc Jacobs.

Tipped to model the high-profile designer's Spring 2008 collection, Victoria has been photographed by Juergen Teller, posing for the so-called "sexy, peekaboo" collection.

November 29, 2007 02:23:49 GMT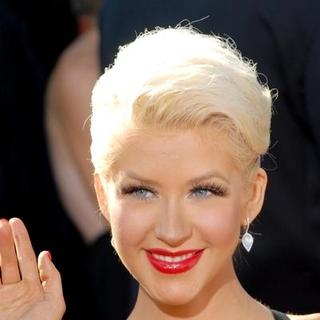 stripped herself off. The very pregnant pop star takes her clothes off, exposing her growing baby belly in the January 2008 issue of Marie Claire, as if she wants to confirm her newly attached status as one of Maxim Magazine's 9 Hottest Pregnant Women, Ever.

On the cover of the publication, on newsstand by December 11th later this year, Christina poses wearing nothing but a cropped jacket, proudly showing off the belly she kept hidden for months.

November 28, 2007 09:33:34 GMT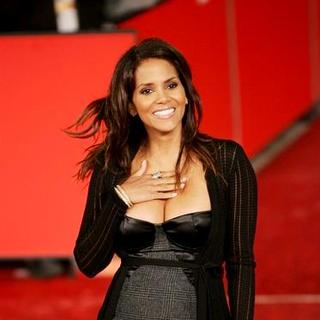 Not all pregnant women can look like her. And proves her pregnancy just makes her even more and more glowing as days pass by. It's no longer an unconfirmed claim that carrying a bun in the oven makes the movie beauty looks great and it's understandable then that she's been named one of Maxim Magazine's Hottest Pregnant Women, Ever.

The expectant actress is claimed by the publication to have pulled off the descriptions "over 40" and "with child" better than anyone else. The very pregnant is the other Hottest Pregnant Woman out of the 9 picks, showing her sexy side by not resorting to a housecoat and slippers with her growing belly.

November 28, 2007 08:03:42 GMT
has just become a prisoner. The rapper, best known for his self-titled album, was among the sixteen people arrested on marijuana charges during a traffic stop in Kingsport, Tennessee early Tuesday evening November 27th.

According to AP, Kingsport police pulled over a rented RV carrying in it the Cash Money Records founder, his older brother Ronald "Slim" Williams, and their entourage on Interstate 81 after it made an improper lane change. Kingsport Police Cpl. Tim Horne who was on the crime scene said he smell marijuana from inside the RV and after conducted further search located about a pound of marijuana in a trash can in the kitchenette.

November 28, 2007 06:21:12 GMT
Everyone in town, needless to say, gets very excited with the forthcoming Christmas. With each of them writing their wish list, presents are all over the place. And to celebrate the holiday season, which one thing for sure comes along with the 'giving' tradition, the High School Musical franchise have willingly shared what's on their wish list with USA Today.

Starting from who plays Gabriella Montez, 's Troy's partner, the young actress revealed on her wish list that she wants her driver's license, saying that she plans on taking her test very soon. As of her boyfriend, Efron, he wants a new Sector 9 Longboard considering that he's "constantly breaking things" and goes "through skateboards pretty fast."

November 28, 2007 05:02:50 GMT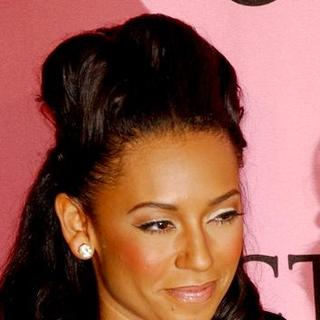 The winners of the 5th season of US "Dancing with the Stars" are in, they are Helio Castroneves and his partner .

Hough, a professional ballroom dancer and television celebrity, and her dancing partner Helio, who's one of the top drivers in North American open-wheel racing, have come out as the top winners at the dancing competition, thus putting heavy contenders Melanie Brown and partner second.

November 28, 2007 04:46:24 GMT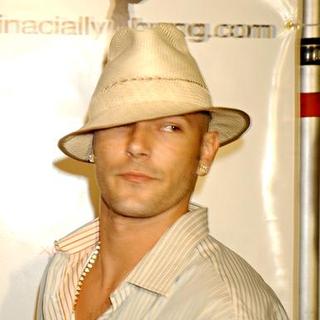 While is taking all the bad throughout the ongoing bitter custody battle, absorbs all the good. Has been staying mum on his family issue, the father of Sean Preston and Jayden James graces the cover of Details Magazine's Power & Influence issue, opens up to the magazine on fatherhood and career.

K-Fed has been ranked 7th in Details' list of the "50 Most Influential Men Under 45," sharing the predicate of The Good Father with Larry Birkhead, most famous as the late 's sperminator.

November 28, 2007 03:40:13 GMT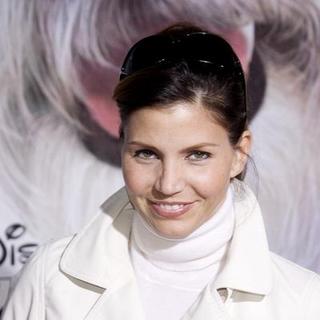 In another dose of Hollywood break-up news, is the latest to have her marriage broken. The actress has been reported to have split from husband Damian Hardy.

Carpenter's representative Jeff Raymond simply confirmed Tuesday November 27th the pair "are separated and now living separately" while adding no further information on their separation.

November 28, 2007 03:16:58 GMT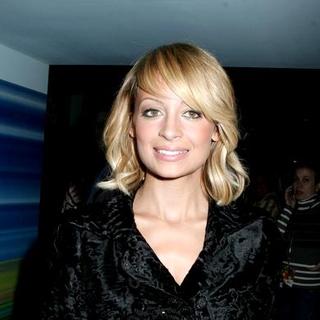 Mommy-to-be shares her pregnancy experience to Access Hollywood's Billy Bush, saying being pregnant has helped her mend her broken relationship with her biological mother and bond with her father .

"When I found out that I was pregnant there was just something inside of me that felt a responsibility to mend any issues that I've had with my parents in the past, because, listen, I've put them through a lot," so the very pregnant socialite said.

November 28, 2007 02:55:21 GMT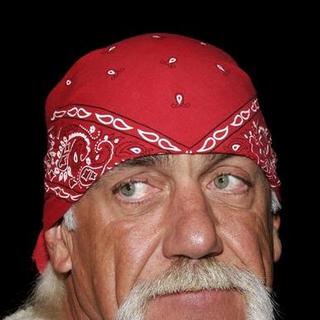 Everything in the Hogans divorce gets even more complicated. With some sources, said to be close with and wife Linda Hogan, claimed the couple had actually separated for sometimes by now, there comes a new speculation that their divorce is just a ruse taken by both parties to protect their assets from John Graziano's family.

Kimberley Kohn, the attorney who represents Ed Graziano, the father of John Graziano who was critically injured in the deadly racing car accident involving Hulk's son Nick Hogan, was the first to come to such suggestion.

November 28, 2007 02:21:09 GMT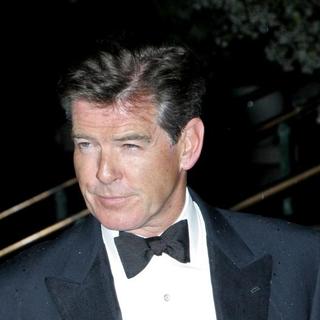 It's a big sigh of relieved for as it has been ruled out Tuesday November 27th that he won't be charged for getting into a scuffle with a photographer in Malibu late last month.

Los Angeles prosecutors announced that day there will be no criminal charges filed against the former James Bond actor concerning the incident because there are no sufficient evidence.

November 28, 2007 01:49:04 GMT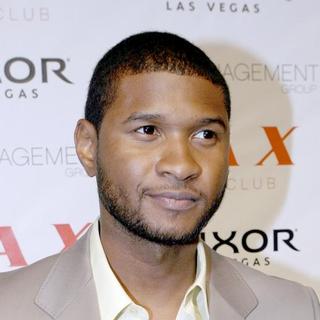 The wait is over. 's mini-me has been born.

Usher's wife Tameka Foster has on Monday night November 26th in Atlanta given birth to a baby boy, the singer's representative confirmed to MTV News.

November 27, 2007 08:01:44 GMT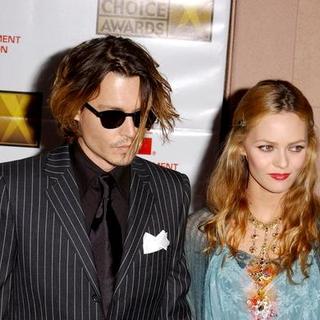 shows off his romantic side by presenting longtime partner and mother to his children, , a very distinct present. Instead of giving her flowers, chocolates or even jewelery, the actor prefers to present her a vineyard as congratulations for her months of hard work recording a new album.

The vineyard the "Pirates of the Caribbean" star purchased is located in Plan de la Tour, France, close to the villa he shares with Paradis and their children, son John "Jack" Christopher Depp III and daughter Lily-Rose Melody Depp.

November 27, 2007 07:18:20 GMT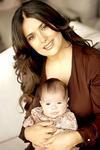 Is feeling grateful to be a mother for the first time, has released the first picture of daughter Valentina Paloma Pinault.

The actress has through her representative released the very first photo of her daughter with fiance Francois-Henri Pinault early Monday November 26th.