December 15, 2007 04:49:16 GMT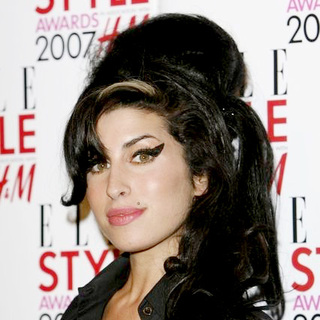 Becoming one of the big nominees for the highly anticipated 50th annual Grammy Awards, with 6 nods all at once, has led to such realization that heroin, alcohol, and cigarette are bad for her health. Intending a sober appearance on the prestigious award show, the troubled singer has vowed to check into rehab.

Reportedly wants to be fit enough for the Grammy Awards, to be held at Los Angeles' Staples Center on February 10 next year, Amy has been planning to embark on a one-week rehab and detox course in Israel next month.

December 15, 2007 03:45:03 GMT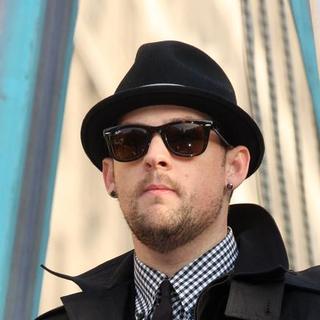 Is preparing for the birth of his first child has, indeed, tickled Joel Madden to add another work experience to his resume. Taking advantage of his highly anticipated new status, the rocker is teaming up with twin brother to create a line of baby clothes.

Joel and Benji, who are members of band , have introduced baby clothes, including hoodies and T-shirts, to their DCMA Collective line.

December 15, 2007 03:07:58 GMT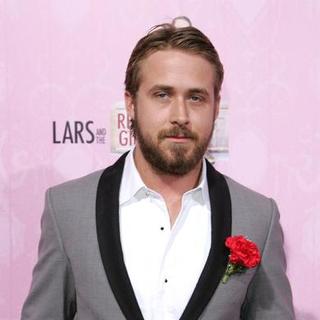 Share the honor of being recent Oscar nominees, and apparently sharing a bit more than that. The two movie stars spark dating rumors after they were seen having dinner together Tuesday, December 11 at New York restaurant Piadina and caught by onlookers sharing a cozy cigarette outside the West 10th Street eatery.

Gosling and Williams reportedly also spotted walking along Bleecker Street in New York's Greenwich Village and even stopped for some photos with fans near Sullivan Street.

December 15, 2007 02:09:36 GMT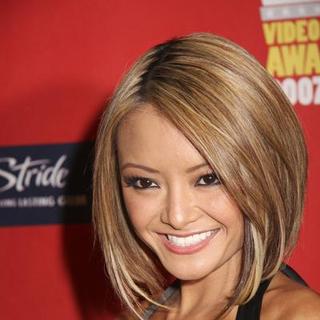 's next big push towards fame beside that of her popular MTV's show "A Shot at Love With Tila Tequila" will be ringing in 2008 with the ultimate New Year's Eve masquerade party. The model, entertainer, and singer has been tapped to host MTV's New Year's Eve Show.

The show, dubbed "Tila Tequila's New Years Eve Masquerade 2008", will air on the network on December 31. Tila will be hosting it alongside MTV VJs Damien Fahey and Lyndsey Rodrigues.

December 14, 2007 08:43:32 GMT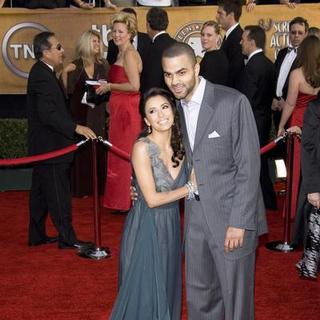 's drama of affair with French model Alexandra Paressant keeps going on. While the basket ball star and his wife are busy with their persistent denial, Paressant just won't stop revealing more evidence related to her cheating allegation.

Hot on the heels of her shocking interview with X17online on how she and Tony first met to how they ended up having a sexual encounter in his hotel, Paressant comes public with the text messages she exchanged with Tony while at the same time shows off Tony's picture in bed he deliberately sent to her phone.

December 14, 2007 07:45:43 GMT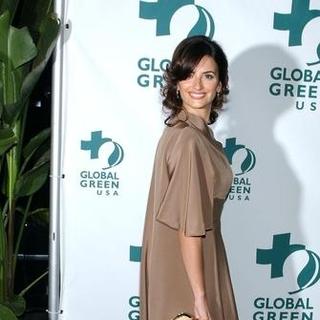 Has been dominating media headlines with her being romantically linked to actor , has earned a new honor that is Hollywood's new style queen. The Spanish actress has been picked as one of the most consistent best dressers on Tinseltown's red carpets by In Touch Weekly.

On Cruz's picking, In Touch editors claimed "Penelope plays up romance. She steams up the red carpet in strapless gowns that play up her decolletage. A true girlie-girl, Penelope loves to play dress-up in romantic styles by classic designers like Chanel and Valentino, and look like the movie star she is."

December 14, 2007 07:29:12 GMT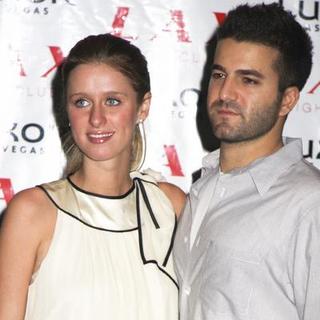 Rumor has it that is going to get engaged over the holidays.

Unlike sister who's still looking for the perfect man she could in love with and marry for the rest of her life, the other Hilton heiress has been in relationship with current boyfriend David Katzenberg for over a year now.

December 14, 2007 07:13:18 GMT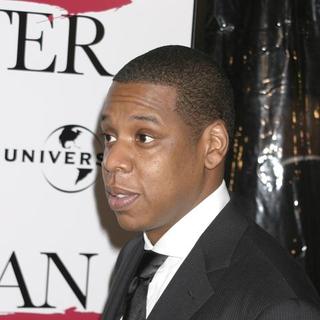 Has become an expert in music and is a successful entrepreneur, it appears that can never have enough just yet and thus has been planning to be the next Donald Trump.

The rap icon, who has helped catapulting numbers of musicians into worldwide fame, is now about to become a hotel mogul. Has been buying up a chunk of land in Manhattan's upmarket Chelsea through his company, J Hotels, reportedly worth $66 million, Jay-Z is said to be planning on turning it into a hotel or art gallery.

December 14, 2007 06:37:12 GMT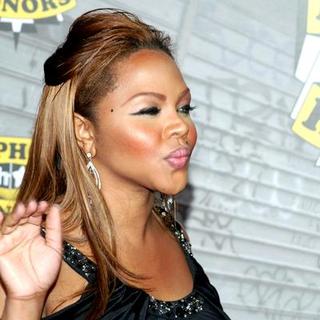 is having a new career choice. The rap star, best known for her 1996 album "," is invading the world of fashion, about to come out with her own line of fur.

Braves the wrath of animal rights group PETA, she's naming her new collection of fur Royalty Fur, which will be a range of clothes and accessories all made from animal pelts.

December 14, 2007 05:48:38 GMT
Best known for her role as Marissa Cooper in the American television series "The O.C.", braves the challenges to invade the big screen before then secures herself some starring roles in such film projects, as "", "", and "." In between times promoting the latest-mentioned flick, the actress sat down for an interview with Maxim Magazine.

Discussed her venture into the movie business to the magazine's January 2008 issue, Mischa said that "Even if I was a precocious teenager, it's a New York vs. L.A. thing. I never experienced the 'anything goes' chaos we sold on The O.C.," adding her character Marissa "was a nut case. I didn't have much in common with her. In New York I'd want to go out at 15 or 16, but I got it out of my system."

December 14, 2007 04:18:35 GMT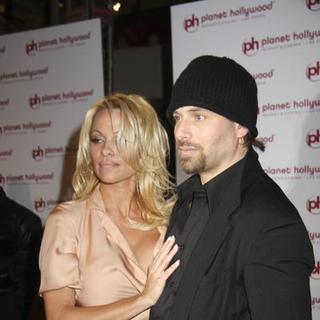 has shot down reports she and husband Rick Solomon have signed a deal to star in a new reality TV show for E!

The former "Baywatch" star and her new husband Solomon were reported to be producing and starring in an as-yet-untitled series to debut in the spring of 2008 on the celeb-drenched cable channel which will follow them around Vegas as they balance their non-stop party life, while showing their family life with their children from their previous marriages.

December 14, 2007 03:34:39 GMT

, , , Trae and Willie D of the Geto Boys were among thousands of families and friends saying farewell to in a funeral held Thursday, December 13 at the Robert A. Bowers Civic Center in the rapper's southeast Texas hometown of Port Arthur.

As the funeral service was about to begin, instrumentals of the music that made Pimp C famous were played over the sound system and when the music stopped playing the Rev. John R. Adolph began a prayer. The religious ceremony also included the reading of a resolution by the mayor of Port Arthur and remembrances by Jeff Sledge of Jive Records and Pimp C's mother, Weslyn Monroe who said her only son was in heaven.

December 14, 2007 02:50:51 GMT

The nominations for the upcoming 65th annual Golden Globe Awards are in already. With "" gains the most nominations in movie category, taking in a total of 7, the TV category is dominated by HBO, leading the pack with 18 nods.

The premium television programming subsidiary of Time Warner is up for such categories as Best Television Series - Drama for "Big Love," Best Performance by an Actress In A Television Series - Drama for of "The Sopranos", Best Performance by an Actor In A Television Series - Drama for of "Big Love" and Best Television Series - Musical Or Comedy for both "Entourage" and "Extras".

December 14, 2007 01:48:57 GMT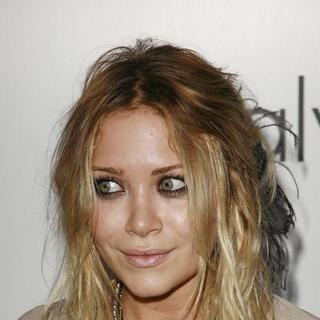 Had been rumored to be dating hockey hottie Sean Avery, is now romantically linked to actor , famous for playing the character of Justin Walker in ABC's dramatic TV series "Brothers & Sisters."

The young and rich actress was said to be seen having dinner at Los Angeles' Teddy's restaurant in the Roosevelt Hotel during which she was seen "all over" the 28-years-old actor.

December 13, 2007 09:40:03 GMT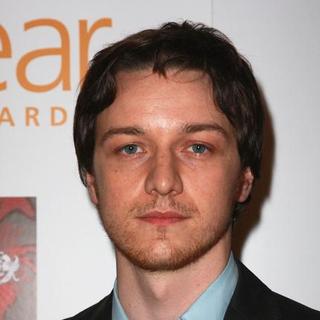 It's now turn for young names to get presented with prestigious honor. Organizers of the Santa Barbara Film Festival have announced that they will bestow Virtuosos Award to the likes of , , , , and .

The prize was established this year to recognize performances of a select group of young actors. The pack reportedly will receive the trophy during a tribute ceremony held on January 30, 2008 at Santa Barbara's Lobero Theater.