September 14, 2007 04:57:01 GMT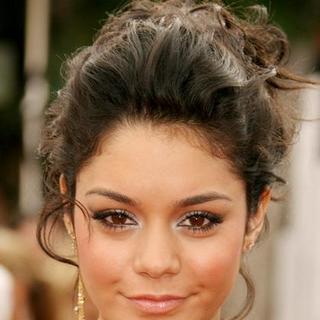 won't meet . The starlet has canceled her scheduled appearance on "The Tonight Show with Jay Leno" due to the so-called "scheduling conflict."

The "High School Musical" star was to appear on Thursday's September 13th show with Terry Bradshaw and . Nevertheless her representative has confirmed, "Vanessa is no longer appearing on Thursday's 'Tonight Show' due to a scheduling conflict. She will be rescheduling her appearance at a later date."

September 14, 2007 04:24:42 GMT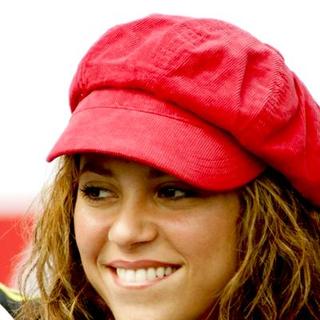 No, is not getting married. Not in the near future at least. Contrary to heavy media coverage stating that she and longtime boyfriend Antonio de la Rúa are heading for the altar, the Colombian pop star is back to school, enrolled at the UCLA to study Western Civilization.

A source close to Shakira laughed off the wedding rumors claimed them as "absolutely false," while set the record straight by telling that the songbird is studying at UCLA, the University of California, Los Angeles.

September 14, 2007 03:44:17 GMT
and are heading for the . Possibly. The two rockers have received a huge offer of US$1 million prize from Las Vegas entertainer Jeff Beacher should they agree to settle their differences in a ring.

"We all know that they are fighting over Pam Anderson and what better way to settle their differences then to slug it out in the ring!" Page Six quoted Beacher as saying. "I thought it was the perfect opportunity to put the two of these Rock N Roll Icons together in the ring. This feud has been going on for years. Right now I am in the process of reaching out to their management teams to begin to negotiate the fight. The winner will receive 1 million dollars. Winner takes all."

September 14, 2007 03:04:04 GMT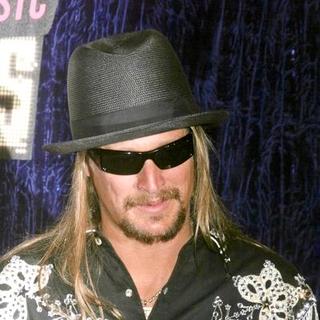 He says, she says, and now says his version. The rock star broke his silence to San Diego, California's Rock 105.3 radio station on Thursday September 13th, about the MTV VMAs brawl that involved him and .

Set the record straight on the incident, Rock claimed it was not but Tommy's mouth that caused the fight. "... he's doing what he does best, he's talking. I mean this is what stars all seem to be doing. And I really can't say a lot about it, my attorneys told me not to obviously, but I think there's enough eyewitnesses there to say what happened and of course he has a different story which makes perfect sense," so Rock said.

September 14, 2007 02:30:01 GMT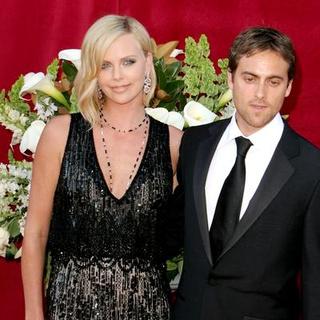 and are husband and wife. Well, sort of. The Hollywood sweethearts have called each other husband and wife despite the fact that they are not yet make their union legal.

"I'm married," People quoted Townsend as saying. "I didn't do a church wedding or anything, but we're married. We're husband and wife. We love each other and we want to spend our lives together. We didn't have a ceremony. I don't need a certificate or the state or the church to say otherwise. So no there's no big official story on a wedding, but we are married. ... I consider her my wife and she considers me her husband."

September 14, 2007 01:50:30 GMT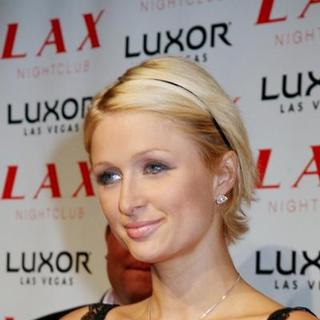 That has lots of money, no one would doubt it. But that she has so many pets, maybe not all people now that. In fact, the socialite does have numbers of pets that she, due to her hectic schedules, could not look after by herself. And she thus employs a helper, which she calls "zoo keeper."

Having such animals, as dogs, cats, ferrets, rabbits and monkeys, does "make me really happy. I just love my pets," so Paris told Elle magazine. "The monkeys and ferrets are at my ranch, but the dogs and cats and bunnies run around my house. I have this guy, Eric, who's like a zoo keeper, and he's with them all the time. He loves them, and I love them, too. But since I work a lot I'm not always home."

September 13, 2007 09:16:57 GMT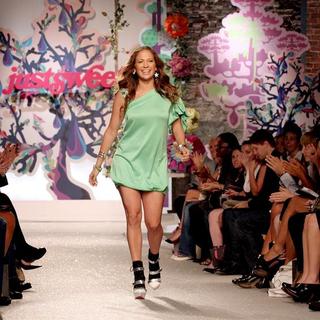 won't stop creating something new. The multi talented star is having her new "Just Sweet" collection for Spring 2008 launched during the New York Fashion Week Tuesday September 11th.

Dedicated her new collection for the young at heart, Lopez insisted her new fashion range is something "every woman can wear," claiming "Girls who are young who are going to wear it are going to feel sophisticated in it because it does have a chic kind of feeling to it. But people who are older who wear it are going to feel young, flirty and fun. It really has a nice mix."

September 13, 2007 08:56:03 GMT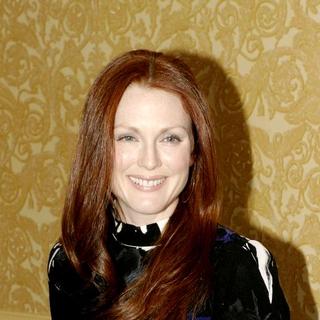 That can act very well, no one would doubt it. But what if the actress gives hand at penning book?

Yes, the movie siren is writing a book for children which is based on her own childhood experience. The book, titled "Freckleface Strawberry," tells the story of a girl who is teased about her appearance that she later on decided to wear a ski mask to school, before eventually realizing that it's okay to be different, because everyone is.

September 13, 2007 08:37:00 GMT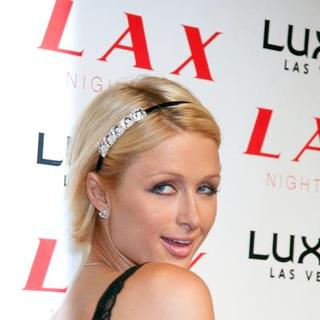 Hot on the heels of the shocking public statement she made to Elle UK in recent interview for its October 2007 issue that she's ready to spawn, created media abuzz yet again with her being reported to adopt four blond girls all at once.

The heiress is said to be keen to travel the world to find disadvantaged children she can give a home to. Britain's Closer magazine quoted a source as saying, "Paris has been saying, 'You don't need a husband to have babies.' There are babies in orphanages around the world, and she's hoping to find four girls with blonde hair and pretty eyes to whom to give the Hilton name."

September 13, 2007 07:58:56 GMT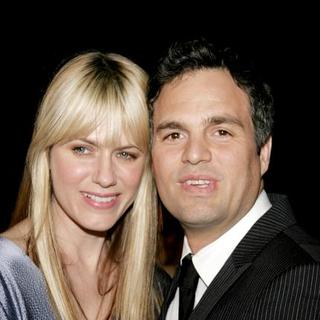 A boy, then girl, and the forthcoming is going to be a girl again. has made it public that he and wife, Sunrise Coigney, are expecting a daughter, again.

The actor has on Tuesday night September 11th during the InStyle party in Toronto, made it public the sex of his forthcoming child, telling People it's a girl.

September 13, 2007 07:28:52 GMT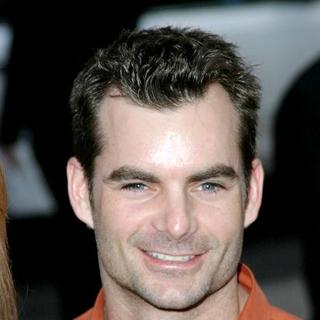 It appears that is really proud of her newly born daughter, Ella Sofia Gordon. The NASCAR driver and wife Ingrid Vandebosch have proudly posted some new photos of their baby daughter on his .

"Jeff and Ingrid proudly present Baby Ella," so the couple wrote as the intro to the of pictures of Ella Sofia.

September 13, 2007 06:41:09 GMT
People magazine has made public its list of The Best Dressed Stars of 2007. Among the many famous celebrities included in the list are who is credited to have the Best Legs, who is named the Showtopper, and who is dubbed the Classic.

People magazine senior editor Galina Espinoza praised the mother of one as "one of the most remarkable style evolutions. She's always very simple, very elegant and her clothes fit her perfectly."

September 13, 2007 06:09:08 GMT

and are among numbers of music figures who give back to Houston. The two songbirds have teamed up building an apartment for at risk populations in Houston.

Beyonce and Rowland, joined by Matthew Knowles, Tina Knowles, and pastors Rudy Rasmus and Juanita Rasmus, made millions of dollar donation Wednesday September 12th to build the so-called the Knowles-Rowland Temenos Place Apartments, which purpose is to provide permanent living accommodations for men and women who are trying to improve their lives after the trauma of personal and natural disasters.

September 13, 2007 04:38:38 GMT

gets censored, literally. The rapper is being ordered to edit a commercial for his latest fragrance "Unforgivable" which according to censors is too hot for TV.

It is reported that the advertisement "shows Combs 'going at it' with Jessica Gomez in a stairwell and a hotel room. But after MTV screened the ads, execs sent a list of edits Combs will need to make before censors will allow it to air. The offending footage includes Diddy 'hiking up' Gomez's skirt, putting his hands under her dress, and a scene with another woman holding Gomez's breast and pulling down her underwear."

September 13, 2007 03:31:46 GMT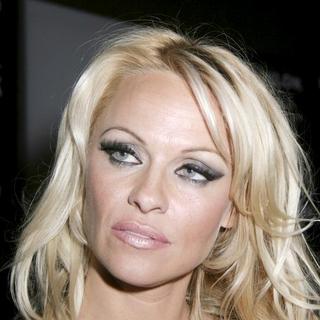 Much apart from media speculation, is washing her hands clean of the brawl that occurred between her ex-husbands and at the Sunday MTV Video Music Awards.

"I'm staying out of it," so the busty blonde told the " Show" during an interview on Wednesday September 12th. Claimed she didn't witness the fight, she went on saying "I actually left. As soon as I left, meow! They all went after each other."