October 18, 2007 09:21:01 GMT
Laila Ali is the next public figure, after all the many celebs, to do the "Got Milk?" ad.

The new Got Milk? ad featuring the professional boxer will be debuted on October 22nd. The photo shot for the ad, taken by renowned photographer Annie Leibovitz in LA back in June, is accompanied with the tagline that read "Take it from me, milk really packs a punch. I'm always striving to be as healthy as I possibly can, I'm always striving to be as healthy as I possibly can, and you always think of milk doing a body good."

October 18, 2007 08:52:30 GMT
Christmas is still two months long, but the spirit already touches our beloved supermodel . The mother of one celebrated the upcoming holiday season early with the launching of her new fashion collection for Topshop, specially designed for the holiday season.

The Christmas collection, which is Moss' fourth range for the high street chain, features floor-length gowns and suits alongside shimmering mini-dresses. The new collections will go on sale on October 25th.

October 18, 2007 08:27:55 GMT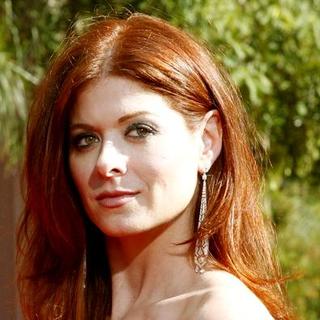 is back to the small screen, renewing her vows as "The Starter Wife."

The actress, nominated for a 2007 Emmy for Lead Actress in a Miniseries for her work on "The Starter Wife," will reprise her role as Molly Kagan, a woman who after years of marriage to a Hollywood film mogul, is forced to redefine herself and her role in society when he leaves her for a younger woman.

October 18, 2007 07:35:35 GMT

Hollywood's most kept secret is no longer an unconfirmed speculation, and have called it quit.

The actor has, in an interview with men magazine GQ for its November 2007 issue, officially confirmed that he and McAdams have split several months ago, much to the dismal of their fans. "The only thing I remember is we both went down swingin' and we called it a draw," he told the publication of the break up.

October 18, 2007 05:05:03 GMT

Already signed numerous endorsement deals with companies including General Motors, Titleist, General Mills, American Express, Accenture and Nike among others, is having his own brand of sports drink on works.

The professional golfer has signed a deal with PepsiCo Inc.'s Gatorade unit to develop "Tiger-inspired" sports performance beverages for athletes at all levels. The deal reportedly could be worth $100 million.

October 18, 2007 04:28:43 GMT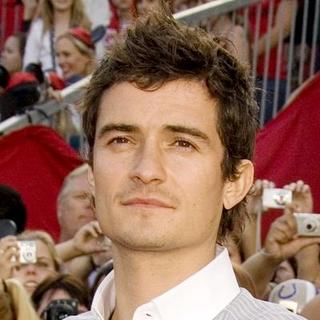 Left unhurt in the occurred last week, isn't far from problem anyway. The movie star is to be investigated by Los Angeles police as they are still looking at the possibilities whether he committed hit and run.

Bloom was driving alone on Fountain Avenue early Friday morning October 12th when another vehicle cut him off and he hit a parked car. Fashion stylist Cher Coulter, who was one of the passengers in the car, suffered a fractured neck.

October 18, 2007 03:44:11 GMT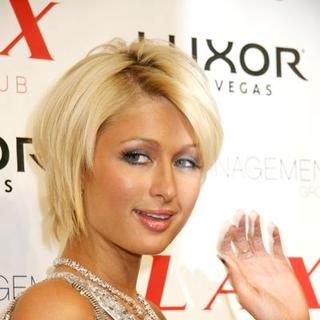 It's still less than a month, but can't run away from the fact that she gets bored very quickly with new boyfriend Alex Vaggo and that's why she gave him the boot.

The socialite is said to have dumped the former pizza delivery boy because he was just too quiet and shy for her. "She loved his good looks, but she gets bored very quickly, and he was just too shy and quiet for her," a source told The Sun, adding that Paris "likes bad boys."

October 18, 2007 02:49:33 GMT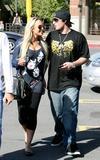 What is it about that's so hot? It's her being reported to have stolen new boyfriend, Riley Giles, from his fiancee.

While rumors are mounting on that matter, UsMagazine.com reported that Giles was engaged to girlfriend Bree Tierney before he met the actress. And it was not until reports on them dating began circulating all over the media that the snowboarder "just stopped calling Bree and never told her about Lindsay," the publication quoted Bree's mom, Tess, as saying.

October 18, 2007 02:27:59 GMT

Almost two weeks after the wedding of and her new hubby Rick Solomon, OK! magazine has made public the couple's first ever wedding picture. The photo, snapped by photographer Damon Kidwell who got into it with in his car last week before the actor was involved in a car accident, shows the husband-and-wife all smile.

Speaking on her new status, the former "Baywatch" star told OK!, "I am finally fulfilled in my life in every area. I'm having the best time in my life."

October 17, 2007 09:45:48 GMT
Six Hollywood actresses and a filmmaker received special attention on Monday night (Oct 15) as Elle Magazine paid them tribute at its 14th Annual Women in Hollywood held at Beverly Hills' Four Seasons Hotel.

All profiled in the November issue of the magazine, they were , , , , , , and director Julie Taymor, whose latest work "" was smoothly released in theaters on September 21, 2007. The lineup thereby became a mix of young Hollywood and experienced veterans with 22-year-old Johansson being the youngest.

October 17, 2007 08:54:36 GMT

Set to display his acting knack on stage, Idol alum has been selected to be the latest cast member of Broadway comedy musical "'s Spamalot." Confirmation of his involvement was announced yesterday, October 16, 2007 by director Mike Nichols and author Eric Idle.

"Clay Aiken is amazing beyond that glorious voice," Nichols commented. "Turns out, he is an excellent comic actor and a master of character."

October 17, 2007 07:58:23 GMT
On Monday night, turned herself in to a police station in Los Angeles. The troubled singer is now booked on two misdemeanor charges for hit-and-run accident that occurred in Van Nuys, California back in August and driving without valid license.

Britney who wore black mini skirt and leather jacket was seen entering the building at approximately 09:25 P.M. She spent around 30 minutes inside where she was fingerprinted and photographed before released without bail.

October 17, 2007 07:19:04 GMT

The next celebrity in line to earn his star is . Hollywood released its 2,351th star on Tuesday, October 16 for the Latin singer who was hailed by mass of cheering fans.

"This is an incredible moment. Everything I do, I do with love and passion," Martin told the crowd. His star is placed near Kodak Theater, on the corner of Hollywood Boulevard and Highland Avenue.

October 17, 2007 06:06:58 GMT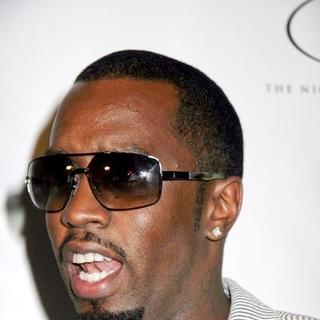 punched a man on the face on Saturday, October 13 and according to the latest report, he is now charged with assault. Police who have investigated the case reportedly dismissing Diddy with 'third degree assault', but will not put him in jail.

Police said the incident occurred at about 3:30 a.m. inside Kiosk nightclub. They hope to shed some more light on the case through the video cameras available at the nightclub. According to Associated Press, police are still accumulating witnesses before questioning Diddy.

October 17, 2007 04:06:15 GMT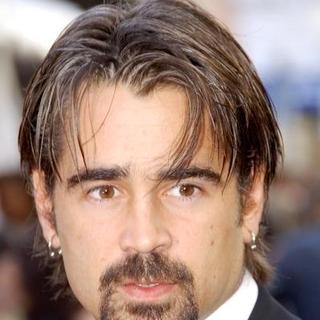 has come forward and spoke publicly about his son's special need for the first time. Four-year-old James may be born with Angelma Syndrome, but his dad could not have asked for more.

Colin addressed his son's disability saying, "With my son the only time I'm reminded that there is something different about him - that he has some deviation of what is perceived to be normal - is when I see him with other four-year-olds. Then I go, 'Oh yeah', and it comes back to me. But from day one I felt that he's the way he's meant to be."