August 08, 2006 07:14:49 GMT
It is said on 's Web site and has been confirmed by the actress' representative that the busty blonde and beau wed, again.

The August 2nd posting headlined "Just Married" on Anderson's Web site read "It's official. Just left the courthouse!!!! Mr. and Mrs. Ritchie have left the building. Off to honeymoon in Detroit! Go Tigers!"

August 08, 2006 06:49:51 GMT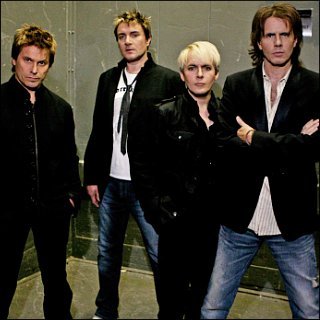 British band manages to become the first major musical act to create its own virtual universe inside Second Life, an online 3D digital world, which is imagined, created and owned by the residents. Their going virtual was first announced Monday August 7th on the band's Website.

There are more than 370,000 people have Second Life characters, called Avatars, who exist in the world. Once you create your avatar (your online persona) on the privately owned, partly subscription-based site, you can own land, start a business, go to a dance club and, of course, meet others just like you.

August 08, 2006 05:59:15 GMT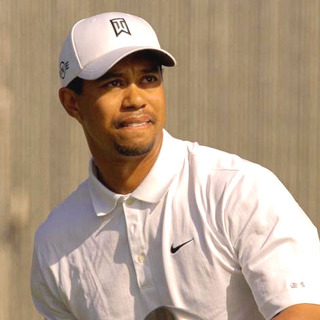 "That's pretty cool to get to 50", said on his achievement in winning his 50th PGA Tour title on Sunday August 6th at the Buick Open in Grand Blanc, Mich. "Never in my wildest dreams did I think I'd get to 50", he continued.

And so, the American golfer has become the youngest player ever to hit the milestone with the predicate in hand at his mere 30 years age, beating Jack Nicklaus' record pace who reached the title in 1973 at age 33.

August 08, 2006 04:34:21 GMT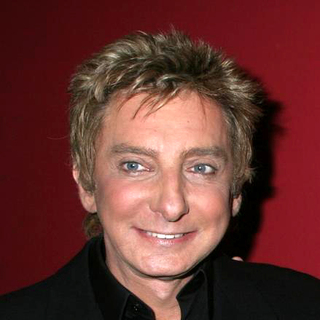 Singer has been forced to take a temporary break from his regular gig at the Las Vegas Hilton as he's about to undergo surgery to repair torn cartilage in both hips.

Manilow's publicist Carol Marshall released the statement Monday August 7th. The operation reportedly will take place at an unidentified hospital in Southern California after Manilow's August 27 appearance at the Emmy Awards.

August 08, 2006 04:10:21 GMT
Forget about the possibility of their reunion that has been all over the news lately. Just face the fact that and won't ever reconcile, not on neither off screen.

Paris has been quoted as saying she wants Nicole Richie replaced before "The Simple Life" goes into Season 5. "I don't know what happened to her. She just let fame get to her head. I look forward to doing a new Simple Life with someone else," so Paris said on her former best friend Nicole.

August 08, 2006 03:41:06 GMT
Being famous has its ups and downs. As of , the American Idol is now facing the down one. The singer has been sued by Jeannie Holleman, the author of an "unauthorized tribute" to Aiken, claiming he defamed her and conspired to stifle sales of her book.

In her lawsuit filed Friday August 4th in Wake County Superior Court, Holleman claims she's lifelong friend and neighbor of McGhee family, a Raleigh resident that were friends with Aiken's mother, Faye Parker, and took her in when Parker and her young son left her abusive husband.

August 08, 2006 03:03:21 GMT
It's been two years, so let us just forget the Super Bowl wardrobe malfunction. Enjoy 's naked pose for the September issue of Vibe magazine and see how she changed drastically, now looks much more sexier than ever after losing some 60 pounds.

Know how to make use her newly sexy figure, Janet appearing on the cover of the publication wearing a skimpy bikini bottom and a necklace made of large shells with her right arm covers her breasts. Being asked will she ever stop posing for sexy photos? The singer tells Vibe "Of course. When I'm 80. That's when I'll call it quits."

August 08, 2006 02:23:08 GMT
Could expecting a baby girl? Well, it is possible as the pop superstar was spotted shopping at a toy store for a girl.

TMZ reported Spears was spotted out in Malibu Sunday August 6th, shopping for toys at Toy Crazy at Malibu's Country Mart and looked great while she did it.

August 07, 2006 07:02:43 GMT
There's something bigger than "Confessions" tour that is awaiting the pop superstar . It's renewing her marriage vows to husband Guy Ritchie.

Both Madonna and Ritchie are said about to renew their marriage vows in a romantic ceremony at their country home in Wiltshire, England, shortly after Madonna finishes her Confessions world tour this autumn.

August 07, 2006 03:12:50 GMT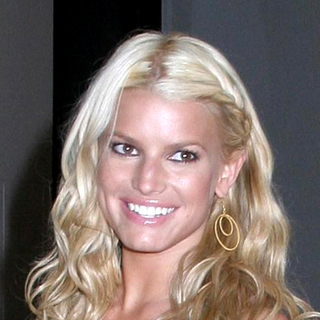 Singer-actress comes with bra idea. The sexy beauty first finds it hard "to find bras that she likes so she's decided to make her own." A friend of the star said.

As of Jess, she once confessed how much she loves her breasts. She says "I have amazing boobs. They're just perfect. At school, my boobs were bigger than all my friends and I was afraid to show them. Now, I feel they make my outfits look better. They're like an accessory."

August 05, 2006 07:28:09 GMT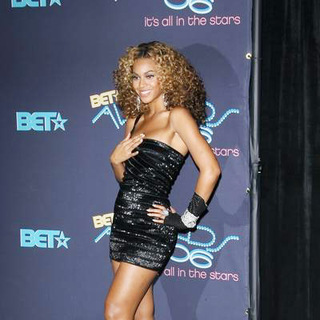 has been all over the news lately. What's new form her is that she reportedly to be on the December cover of Vogue magazine, thanks to her fabulous and skinny looks.

The singer has done quite good so far, marking her comeback to music scene with her second solo album "", on stores September 5th, while having one of its tracks featured on the soundtrack for drama musical "".

August 05, 2006 07:07:56 GMT
comes forward with her self-defense concerning her sex life. The socialite apparently wants to set the record straight and thus, in an interview for the September issue of British GQ, vowed not to have sex. Wow.

All in all, Paris has sworn off sex for a year, that's hot anyway. Could she? Let's see what the future brings.

August 05, 2006 06:23:21 GMT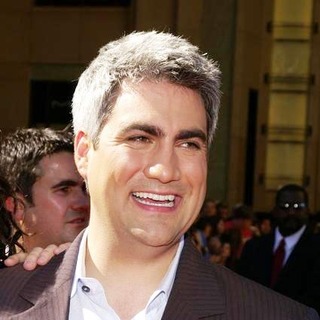 The now crowned "American Idol" is enjoying his becoming on the peak of his career. The man has everything, from the Idol title to hit single "Do I Make You Proud". But that's not all.

As for now on Hicks has another project to accomplish, a memoir. He reportedly has inked deal with Random House's Crown publishers, worth an estimated $750,000, to pen his memoir, titled "Heart Full of Soul."

August 05, 2006 03:17:54 GMT
"On Air with " on LA's KIIS-FM on Friday August 4th, 2006. There on the chit-chat, the busty blonde revealed details on her wedding to hubby .

First, the actress said it was her good friend, photographer/director David LaChapelle, who walked her down the aisle. Then she spilled further that despite the heavy reports saying she would have several more marriage ceremonies, there would be only one more ceremony - in Malibu.

August 05, 2006 02:45:28 GMT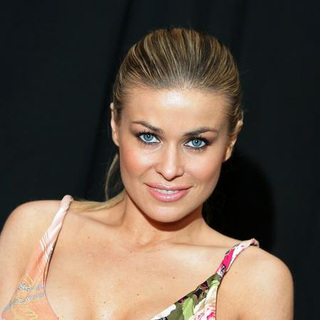 Aside from her shaking marriage, 's career keeps rocketing even higher than ever. The actress, who has his divorce with in process, has signed on to be the spokesperson for NV(TM), the world's first beauty-enhancing, weight loss pill.

"We are thrilled to have Carmen Electra as the new face of NV(TM)," said Brad Woodgate, CEO of NV(TM). "Her toned physique, glamorous beauty and infectious spirit resonate with our customers and make her a natural fit for NV(TM)."