February 16, 2008 02:29:22 GMT
Is single and available since her split from her latest boyfriend, snowboarder Riley Giles, late last year, is working up her charm, trying to snare Hollywood hunks and .

According to the New York Daily News, an eyewitness claimed to have seen Lindsay flitted between the two actors at S Bar in West Hollywood on Tuesday night, February 12.

February 16, 2008 01:58:43 GMT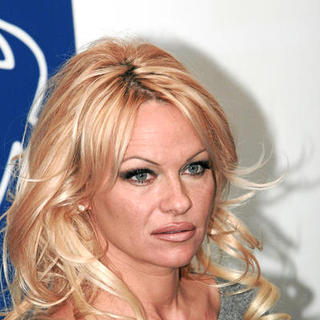 When it comes to striptease, does the greatest. The mother of two gave 500 lucky people a special Valentine's Day treat Thursday, February 14 when she performed a striptease at the Crazy Horse cabaret in Paris.

The act, dubbed Pammy's European striptease debut, saw the former "Baywatch" star donned a sheer black body stocking and made her stage bow on the back of a motorcycle, performed a racy dance routine to the well known rock song "Harley Davidson" which was written for by Serge Gainsbourg.

February 15, 2008 07:57:08 GMT

Just married, Liam Gallagher and longtime partner .

The pair who have been together for more than 7 years reportedly married in a secret ceremony in Marylebone, London on Thursday morning, February 14.

February 15, 2008 07:31:00 GMT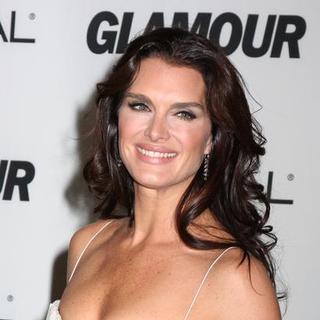 Is an actress and supermodel, is turning her motherhood experience into a children's book.

The mother of two daughters is turning children's author, named her first ever children's book "Welcome To Your World, Baby."

February 15, 2008 07:07:03 GMT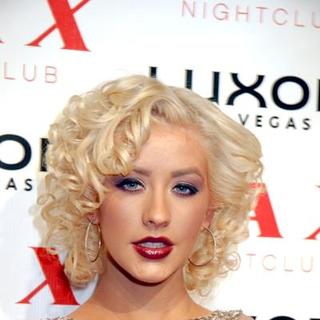 Is having the first exclusive pictures of her son Max Liron Bratman obtained by People Magazine for its issue, on newsstand Friday, February 15, unveils more for Hello! Magazine.

The pop songstress has her pictures with husband Jordan Bratman and their son Max debuted on the cover of Hello! Magazine's latest issue, on sale Tuesday, February 19. The high-profile parents, moreover, also have their three pooches posed altogether as one big family.

February 15, 2008 05:59:43 GMT
, who's famous for having a pair of giant boobs, exposed a little bit too much of her assets at a signing for her latest autobiography in London on Thursday, February 14.

The actress was publicizing her third autobiography "Pushed To The Limit" at a Waterstone's store in Piccadilly, central London and spotted sporting white hotpants, a red and white sequinned corset, white cape and Wonder Woman-style PVC legwarmers.

February 15, 2008 04:57:06 GMT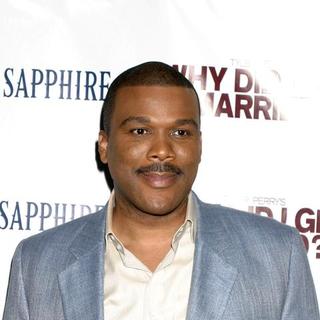 Winners of the 39th annual NAACP Image Awards have been unveiled. The awards show, took place Thursday, February 14 at the Shrine Auditorium, saw TBS' sitcom "'s House of Payne" won three top honors in the TV categories, mainly for Comedy Series, Actor in a Comedy Series for , and Supporting Actor in a Comedy Series for .

CW Network's sitcom "Everybody Hates Chris" which was one of the leading award nominees with six nods, unfortunately, walked away with just one award which was for the category of Writing in a Comedy Series for Ali LeRoi. The other leading nominee "Girlfriends" which was up for six nods as well, sad to say, experienced worse fate as it won none.

February 15, 2008 04:04:04 GMT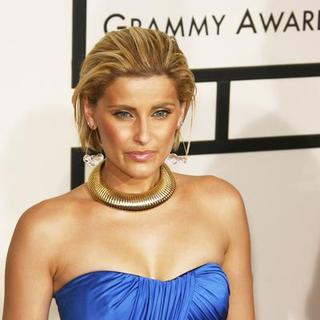 Star Magazine is reporting that is knocked up with her second child with sound engineer fiance Demacio Castellon. But, her representative has denied the pregnancy report, insisted she is not expecting.

Tabloid Star Magazine "exclusively revealed" in a post dated February 14 that the Canadian songstress was expecting a second child, wrote on its Website "Although her rep denied it, a source tells Star, 'She's not very far along yet, so she's trying to keep the pregnancy under wraps.'"

February 15, 2008 03:30:29 GMT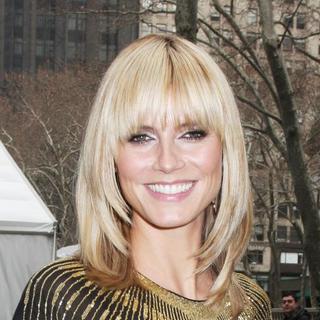 Numbers of celebrities are offering their "prestigious properties" in an online auction to raise cash for charity.

Hollywood's A-listers, including the likes of and , are auctioning off their renowned designers dresses online by next month to raise money for the Lavendar Trust and all at once celebrate the launch of the 's new film "", which has hit the theaters last month.

February 15, 2008 03:00:24 GMT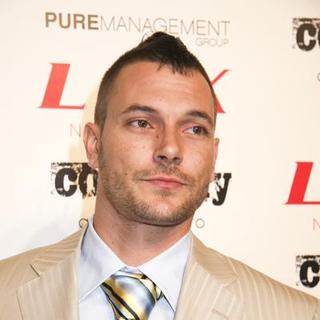 With the ' drama is still going on, is working on his own business. The rapper wannabe is reported to have been in talks with a major cable network to appear in a tell-all interview worth $200,000.

Word on the block is that K-Fed's attorney Mark Vincent Kaplan and manager Dan Dymtrow are organizing the deal on his behalf.

February 15, 2008 02:20:02 GMT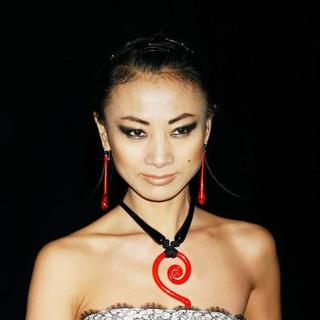 Used to make media headlines with her outrageous fashion choices, finally made headlines for something else when she was arrested for allegedly shoplifting two celebrity magazines and two packs of AAA batteries from an airport store.

The Chinese-born actress was scheduled to fly from Los Angeles International Airport Wednesday evening, February 13 to New Mexico to begin shooting her new film "" when she was detained by an employee at the Crews of L.A. gift shop in Terminal 1 at roughly 4:30 P.M. for trying to walk out of the store without paying for $16 worth of in-flight entertainment two magazines and two packs of AAA batteries.

February 14, 2008 06:10:46 GMT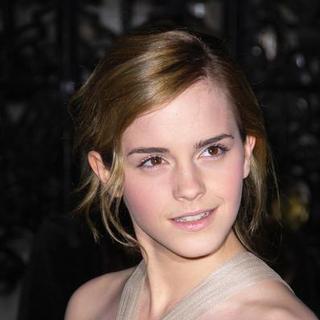 Dating speculation has hit soon following heavy media report that she's been spotted stepping out with bad boy rocker Johnny Borrell of the band . Rumors on that matter, however, were quashed by a close friend of the British actress.

Emma set tongues wagging when she was seen getting along with Borrell at the Vanity Fair and Burberry Portraits party at the National Portrait Gallery in London England on Monday, February 11. The "Harry Potter" star raised more concern when it was reported that she and Borrell shared a cab to another fashion party, thrown by designers PPQ at the Dolce nightclub, after which they were believed to have gone on to a private event at the Dorchester.

February 14, 2008 05:00:23 GMT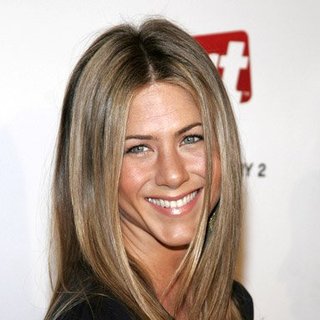 turned 39 Monday, February 11 and she celebrated her birthday in style. The actress was on the set of her upcoming romantic drama flick "Traveling" in Vancouver when she was treated with a surprise birthday cake by the cast and crew.

The film cast and crew surprised Jenn with a "giant ice cream cake," according to People as being told by a source, who went on adding that "The crew all gathered around and sang a rousing rendition of 'Happy Birthday.' [There were] hugs and kisses for everyone, from everyone."

February 14, 2008 04:17:35 GMT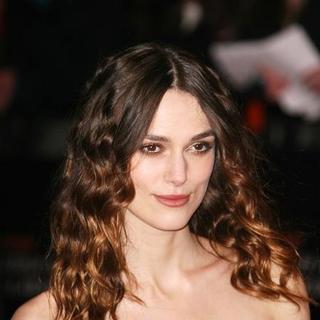 The Elle Style Awards recognized 's acting skills by presenting the movie beauty with its Best Actress prize Tuesday, February 12 at its annual awards ceremony held at the Westway in Notting Hill, west London.

Earned the Best Actor Elle Style Award was Keira's "" co-star . Also took the top honor at this year Elle Style Awards was pop goddess who was named Woman of the Year.

February 14, 2008 03:33:56 GMT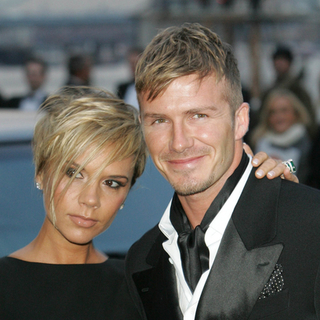 Has been marrying for nearly nine years, has not gotten tired of romantic gestures despite all the bad reports surrounding their marriage. The Posh Spice has been caught shopping for a candy-covered Valentine's card, presumably for her soccer stud hubby.

With love is in the air as it's Valentine's Day, Victoria was spotted browsing through Valentine's Day cards while on a shopping spree at Dylan's Candy Bar in New York with youngest son Cruz David. The mother of three was later on photographed purchasing a Valentine's card with gummy bear sweets stuck on the front.