October 08, 2007 02:31:09 GMT

is a brief prisoner. The hip hop star was arrested early Saturday morning October 6th in Boise, Idaho on a felony fugitive charge issued in Georgia for allegedly possessing a controlled substance.

The 25-year-old rapper was arrested soon following his concert at Boise's Qwest Arena. He was booked into the Ada County jail at around 7:30 AM before being released later that day on $10,000 bail.

October 08, 2007 01:43:03 GMT

is a married woman now that she's married boyfriend Rick Solomon.

Pammy and Solomon tied the knot Saturday night October 6th in Las Vegas at the Mirage Hotel between her two magic show.

October 06, 2007 07:10:23 GMT
is a million dollar lady now that she's been tapped as the new face of high-end jewelery range Di MODOLO.

The prestigious jewelry house announced the actress as their company's new face, representing the new TEMPIA Timepiece Collection and Di MODOLO Haute Couture among others. The campaign featuring her will debut in the November 2007 issues of such top fashion and lifestyle publications, as W, Vogue, and In Style just to name a few.

October 06, 2007 05:11:16 GMT

heading for the jail. Well possibly. The rapper is facing 15 years in prison for gun possession charges stemmed from an October 2006 arrest at time of which the police who stopped him for making an illegal u-turn found a .22-caliber handgun in his SUV.

Prodigy and hip hop music producer The Alchemist were stopped by two cops at around 2 a.m. back on October 26th after they were seen "make a U-turn and begin heading the wrong way on Ninth Avenue at West 31st Street ," the New York Post wrote. Both officers testified in a Manhattan court Thursday October 4th they witnessed Prodigy placed his hand near or on the open console, where they allegedly found the fully loaded and unlicensed gun.

October 06, 2007 03:57:43 GMT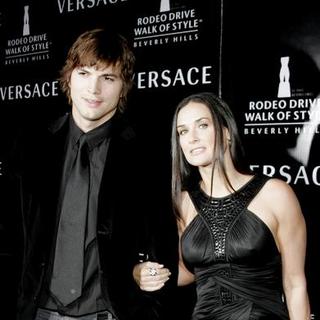 Up for sale soon, and 's nude pics.

In another Hollywood scandal, it has been reported by the National Enquirer that the actor has accidentally left his cell phone, which contains more than 30 pictures of him and wife Moore naked, in a cab while on vacation back in April.

October 06, 2007 03:23:45 GMT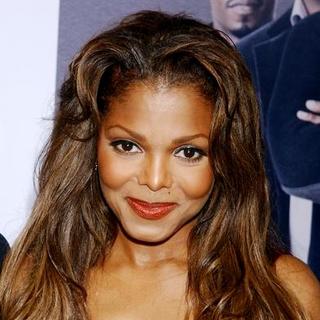 has her nose on a new business. The not-again celebrated singer is writing a book that chronicling her weight struggle.

Revealing on her new project, Janet told People during the Hollywood premiere of her new movie, the comedy-drama "", "I'm writing a book on my journey of weight loss and weight gain."

October 06, 2007 02:46:57 GMT

It's done. has completed her rehab stint and moving ahead with her now-sober life.

The troubled actress checked out of the exclusive Cirque Lodge Treatment Center in Utah on Friday afternoon October 5th.

October 06, 2007 01:44:00 GMT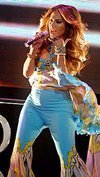 Despite repeatedly denial from her camp, rumors keep swirling that is pregnant. And to everyone's surprise, the multi talented star is reported to be making an announcement confirming her impending motherhood following a "wardrobe malfunction" at her concert in Connecticut that accidentally revealed her baby bump.

"A fan blew the side of her top all the way up for a moment, and a definitive baby bump was there. She was very quick to push down her top. Then she talked about how this year is full of firsts for her . . . and every so often her dress would fly up and you would see her belly," a witness at Lopez's concert at the Mohegan Sun casino in Connecticut on Wednesday night October 3rd told Page Six.

October 05, 2007 06:33:10 GMT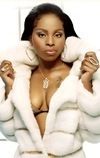 Free . No, it's not a petition nor movement. It's the new Website the imprisoned rapper has just launched in an attempt to keep herself in touch with her fans from behind bars.

Announced on Thursday October 4th, the new site , will feature up-to-the-minute updates on the rapper who is said to have personally involved in creating its content.

October 05, 2007 05:07:05 GMT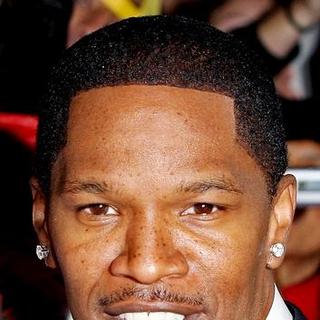 is mad about 40. The actor who's going to turn 40 December 13th later this year has revealed he is planning to hold a worldwide party with everything being themed '40'.

Revealed on the planned birthday party, Foxx told on her on Wednesday's show, he and actor-rapper pal , who turned 30 on September 11th, "going to go all over the globe. We're coming door to [your] door. We're going to get a bus. I'm coming to you."

October 05, 2007 04:12:17 GMT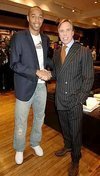 Thierry Henry is the next athlete to launch his own line of clothing.

The French footballer has teamed up with high-profile fashion designer Tommy Hilfiger on the range with all proceeds going to his charity foundation, the One 4 All Foundation, which is set up to fight against racism and social inequality.

October 05, 2007 03:32:29 GMT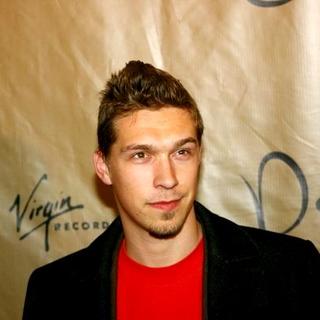 Following his on Tuesday night October 2nd, Isaac Hanson underwent "life-saving" surgery Thursday October 4th and is expected to make full recovery anytime soon that he could perform with band by next week.

"The life-saving surgery was performed by Dr. Bradley Grimsley, who was extremely satisfied with the results and expects Isaac to make a full and swift recovery," the band's rep, Ken Phillips, tells People.

October 05, 2007 03:10:05 GMT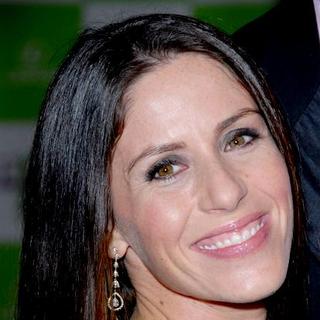 Soleil Moon Frye, best known for her childhood role as the title character in TV sitcom "Punky Brewster," is pregnant with her second child.

According to People, Frye is due in the spring of 2008.

October 05, 2007 02:31:16 GMT
The Desperate Housewives are sorry.

ABC Studios and the producers of American comedy series "Desperate Housewives" have apologized for a slur against Filipino medical workers occurred in Sunday night's season premiere of the show.

October 04, 2007 08:36:14 GMT

is fake. The supermodel has been accused of having fake lashes for a mascara ad for cosmetics brand Rimmel which as a result caused the ad to be banned in UK.

The adverts, promoting Rimmel's new Magnif'Eyes mascara, claim that their product "boosts the length of women's eyelashes by up to 70 per cent more than rival brands." However, two viewers accused Moss of having fake lashes while appearing in the product's magazine and TV ads. Not only they doubted her eyelashes were genuine, but also claimed the ads to have exaggerated the effect of the mascara.