April 19, 2007 02:40:53 GMT
has something else to do besides acting. The movie beauty is the latest star to be the face of a health campaign which warns against the dangers of too much exposure to the sun.

The actress has been tapped to front the skin awareness for everyone (Safe) campaign, launched by the Institute of Cancer Research and high-street chain Superdrug.

April 19, 2007 01:56:55 GMT
is dealing with legal law, again. The socialite was on Tuesday April 17th ordered to attend a May 4th hearing for allegedly violating her probation.

The hotel heiress pleaded no contest to drink driving charges back in January stemming from a September 2006 arrest in Hollywood. She was instead sentenced to 36 months probation and instructed to attend an alcohol education program while also was ordered to pay $1,500 in fines.

April 18, 2007 09:13:35 GMT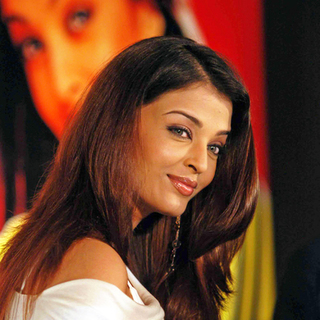 This is the beginning of the start. The early ritual on the much awaited wedding ceremony of India top actors and Abhishek Bachchan has been begun Wednesday April 18th with the traditional sangeet, or music ceremony, during which relatives of the couple sing and dance.

After that comes the henna ceremony, during which the bride's hands are painted, which is about to be held at Rai's house on Thursday April 19th. The last ritual is the Hindu ceremony and traditional parting of the bride from her parents, set to take place Friday April 20th.

April 18, 2007 08:39:12 GMT
Forget about the sex tape. has left the incident behind and already moves on with her new man, who happens to be New Orleans Saints running back, .

An American socialite who comes to media attention primarily due to her close friendship with , Kim finds Bush as a perfect match to date. The two were spotted leaving the Samsung Upstage Country Club event in Hollywood Hills on April 15th holding hands. That's a start for a date, isn't it?

April 18, 2007 07:22:40 GMT
While and boyfriend are not ashamed of publication, and girlfriend are getting even more serious with their romance. The former MTV veejay is moving in with the singer, it has been reported.

If the New York Post is to be believed, Minnillo has moved into Lachey's Beverly Hills house in the wake of her attempt to become an actress and focus on gigs in L.A.

April 18, 2007 06:41:13 GMT
Contrary to tabloid reports, the Hogans are doing great so far. and wife fire back at reports that their marriage is on the rocks, claiming they are happily married.

In response to the marriage-end reports, the American actor and semi-retired professional wrestler told Us Weekly, "I'm happily married, and everything is cool."

April 18, 2007 05:09:29 GMT
Nominations for this year American Latino Media Arts (ALMA) Awards had been announced Monday April 16th during a press conference at the Beverly Hilton Hotel in Beverly Hills, California with served as host alongside best friend and NCLR President and CEO Janet Murguia.

On the television category, HBO's "Walkout", plus ABC's "George Lopez" and "Ugly Betty" are the nominees vying for the Outstanding TV Series, Mini-Series, or TV Movie award. The series' male stars, including the likes of and , are nominated for the Outstanding Actor- TV Series, Mini-Series, or TV Movie award.

April 18, 2007 04:37:48 GMT
Stomping into new field, has activated a comedy video site named through Gary Sanchez Productions, the company he established with Adam McKay.

Backed up by venture capital firm Sequoia Partners, the site is off to a sizzling start since quietly going up as a beta release Thursday, April 12, already having a short video featuring Ferrell and McKay racked up more than 1.5 million page views and generated more than 2 million streams. Entitled "The Landlord", the two-minute clip shows Ferrell as an apartment tenant forced to reckon with an angry landlord, who happens to be played by McKay's toddler daughter.

April 18, 2007 04:34:28 GMT
breaks the record of and , entertained the Laugh Factory in Los Angeles for six hours and seven minutes on Sunday April 15th.

The comedian, walked out on the third season of his hit Comedy Central show May last year, hit the stage at 10:36 pm and continued cracking jokes until 4:43 am.

April 18, 2007 03:53:16 GMT
As if they want to put to rest the wrong split persistent rumors, and Johnny Borrell showed up together, holding hands at the world premiere of her latest film project "" Monday April 16th in Tokyo, Japan.

Borrell joined his lady for the film premiere at Toho Cinemas Roppongi Hills after his solo performance at HMV Shibuya earlier that day. The happy couple then made appearance at the after-party.

April 18, 2007 03:10:39 GMT
On sale: the nude photos of controversial supermodel .

Two nude photographs of Moss are to be auctioned off at Christie's auction house in London on May 31st. Both portraits, a 1996 print by Irving Penn and a two-meter square image by Albert Watson, are expected to sell for about £22,000 ($52,500) and £15,000 respectively, Christie's auctioneers said.

April 18, 2007 02:46:00 GMT
In the wake of wedding reports which details are still being kept under wrap, here comes a new report suggests that is planning to marry fiancee Penny Lancaster in a lavish £1million June wedding.

The rocker is said planning to spend such amount of money on their big day which is set to take place at the exclusive Italian Riviera Portofino resort on June 16th. "They have hired a venue in the town and he is going to charter a couple of private jets to get his guests there. It is going to cost a small fortune but he wants it to be a memorable day," Britain's The Sun newspaper quoted a source as saying.

April 18, 2007 02:19:03 GMT
No joke, and are engaged to be married.

Rumor has it that the action hero actor has popped the question to longtime girlfriend Flockhart, asking her to marry him after 5 years together.

April 17, 2007 08:19:16 GMT
It keeps going the way it's going. arrived in Malawi Monday April 16th amid rumors she's planning for another adoption.

Not taking into account the persistent rumors, the pop singer jetted into one of the poorest countries in Africa and one of the worst hit by the AIDS pandemic. Came along with her is adopted son David Banda and daughter Lourdes.

April 17, 2007 06:42:36 GMT
Just days after they were reported planning a double engagement party and wedding ceremony for later this year, comes a new report that suggests and have ended their romance.

Talk is heating up that Ryan was overheard telling a friend that he and Rachel have split up. The Daily News is reporting, at Los Angeles premiere of "" on Wednesday April 11th a friend asked the actor, "Where's Rachel tonight?"