February 19, 2008 07:43:13 GMT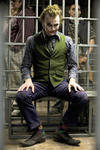 whose death has been proclaimed as accidental drugs overdose will live on a new plastic doll. The late actor is having his role of Joker in one of his latest big screen projects "" being immortalized in the form of a toy doll.

Heath's family has approved the release of the Mattel action figure to go with the upcoming movie "The Dark Knight." "Heath was very proud of his work in the film, and his family is aware and supportive of Warner Bros., and its partner's plans for the movie," a family spokesman told the New York Post.

February 19, 2008 07:16:25 GMT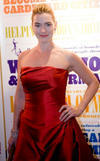 Has been praised for her Oscar gown taste, put on her Cardboard Citizens ambassador hat and dropped by the charity's fund-raising event at the Mandarin Oriental Hotel in Knightsbridge, London on Friday, February 15 in their honor. It was during that charity dinner that the actress had a dress designed by Vivienne Westwood for her sold for $40,000.

The stunning scarlet red satin gown, described as a "beautifully flowing deep red number", was sold just one day after fashion designer Vivienne showed her collection for the first time in ten years. The lucky mystery bidder soon had it packaged up as Kate quickly changed into an "ultra-chic all-black ensemble" following the winning bid.

February 19, 2008 06:51:36 GMT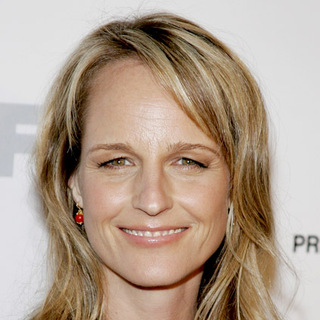 One more actress is added to the list of honored stars at the 2008 ShoWest Annual Convention. At the event held from March 10 to 13 at the Bally's and Paris hotels in Las Vegas, the Emmy and Academy Award-winning actress has been set to be awarded with the title of Breakthrough Director of the Year.

The 44-year-old actress will be presented with the kudo at the convention's Opening Day Luncheon on March 11. She is chosen to be given the prize following her latest film "", which was the opening film of the 19th Annual Palm Springs Film Festival. In the drama comedy starring , and , the star of "As Good as It Gets" took the role of the leading actress and most importantly the helmer.

February 19, 2008 06:32:23 GMT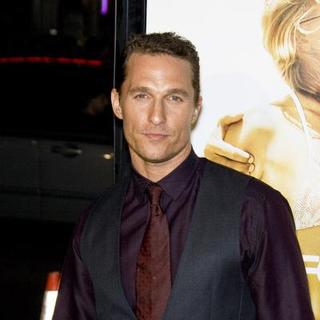 Is arguably one of the hottest hunks in entertainment industry, has no doubt to bare his chest for a new Dolce & Gabbana fragrance ad. The actor took his shirt off and revealed his trademark chiseled torso to promote "The One" for men.

The new ad campaign, to be unveiled next month, promotes a "real man's fragrance" packed with grapefruit, coriander, basil, cardamom, ginger, orange blossom, cedarwood, ambergris - and tobacco. "I wanted it to be a classic - not a banal classic but a classic men's fragrance that would last for years and be the type of scent women adore," fashion designer Stefano Gabbana said about the new fragrance.

February 19, 2008 05:07:24 GMT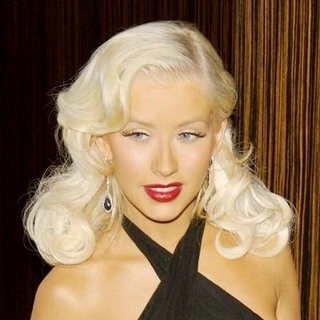 It costs People Magazine a really big buck to have pop superstar and her baby boy Max Liron Bratman featured on the cover of their latest issue. The publication reportedly paid the baby-momma $2 Million for the exclusive pictures of her son, featured on its February 15 , 2008 issue.

In addition to the cover shoot, People also obtained a photo of Max's nursery and a family photo, all of which made it worth for them to spend such amount of money. The other mega bucks baby picture is that of 's baby daughter Harlow Winter Kate Madden, which according to Gawker.com, cost People $1 Million.

February 19, 2008 04:39:00 GMT

It's been a while since was romantically linked to when his marriage to wife first hit the rock bottom. New rumor, indeed, surfaces by the hour that the once-rumored lovers have been hooking up again during the Valentine's week.

Travis was attending the Magic clothing show in Sin City promoting his label, Famous Stars and Straps, when he met Paris at the Jet nightclub on Wednesday night, February 13. Both of them, according to Gatecrasher, were later that day spotted sharing a kiss.

February 19, 2008 04:10:25 GMT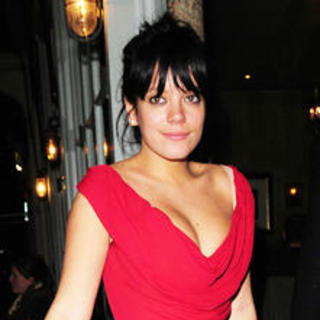 was seen leaving ex-boyfriend Ed Simons' house in London on Sunday morning, February 17 thus prompted rumors that she has rekindled her romance with musician. And while the report has not yet been confirmed, there comes a new report that the British singer has been snapped wearing a ring on her engagement finger only to fuel engagement speculation.

Allen and Simons began dating September last year. She was once pregnant with their first child together but suffered a miscarriage back on January 16, caused them to lose the not yet born baby.

February 19, 2008 03:43:28 GMT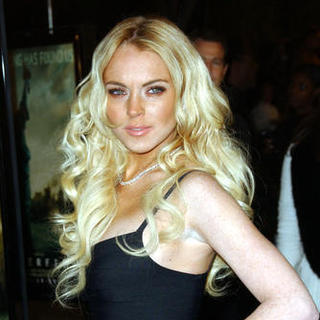 Has been keeping herself away from wide media coverage following her latest rehab stay, has resurfaced. The actress, who's considerably sexy, has bared all for New York Magazine's February 25, 2008 issue. She is following in the footsteps of famous blonde bombshell by recreating the late star's final nude photo-shoot.

The actress and pop star appears naked on the front of the magazine, covered up only by a see through pink scarf. The shoot was done by famed photographer Bert Stern, who also shot Monroe's "The Last Sitting" which was done shortly before she died.

February 18, 2008 06:47:08 GMT
Has been romantically linked to numbers of men, it is safe to say that has finally found the man of her life. The British supermodel has fueled engagement report after she was spotted sporting an , which was widely believed to be given to her by Brazilian billionaire Marcus Elias.

Naomi and Marcus reportedly met just two weeks ago at a Vogue party in Sao Paolo and soon thereafter became very close together. Marcus was said to arrive at the party with local actress and model Ildi Silva but he soon switched his attention to Naomi. And so, the twosome ended the evening cuddling up together.

February 18, 2008 06:32:52 GMT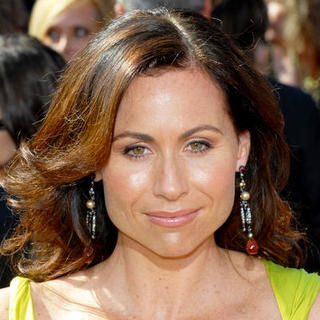 has fueled pregnancy rumors after she was spotted leaving a Los Angeles clinic.

Minnie, who was nominated for an Academy Award for Best Supporting Actress for her performance in the 1997 film "Good Will Hunting," was spotted at a Los Angeles doctor's office looking at sonograms with a pal thus prompted pregnancy speculation.

February 18, 2008 05:06:54 GMT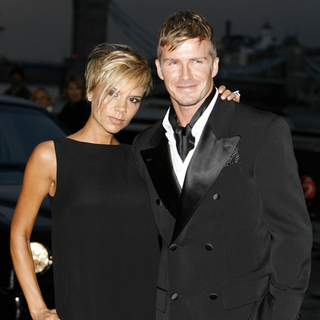 and ' secret second wedding has been revealed.

The husband and wife, who've been considered by many as one of the hottest celebrity couples, have reportedly renewed their wedding vows in secret and commemorated it with a new tattoo.

February 18, 2008 04:15:30 GMT
The drama keeps going on. The British troubled singer, who recently left residential treatment at the Capio Nightgale hospital, has reportedly been put on methadone and prescription drugs with the intention that she could attend the forthcoming BRIT Awards.

Amy was praised for her performances of "Rehab" and "You Know I'm No Good" at the 50th annual Grammy Awards held last Sunday, February 10, during which she won 5 awards. Hot on the heels of the Brit Awards, slated to take place Wednesday, February 20, the songbird has agreed to perform her single "Love Is A Losing Game," as well as "Valerie" with .

February 18, 2008 03:19:33 GMT

proved to have been well prepared to turn her 27th birthday in a big way and of course in style. The socialite turned 27 Sunday, February 17, and celebrated the day by performing with at Pure Nightclub inside Caesars Palace, Las Vegas Saturday night, February 16.

She reportedly started the night in black S&M inspired lingerie at the lounge introducing the Dolls before then performed together with the all-girl music group and was presented with a birthday cake.

February 18, 2008 02:44:06 GMT

Have repeatedly denied a romance, and his rumored lover have been caught canoodling together.

The Hollywood heartthrob and the Australian supermodel were spotted canoodling on a sidewalk after a late night out in London last week. That's not all, Bloom was also said to have treated Miranda to a holiday in upmarket East Hampton on New York's Long Island recently.

February 18, 2008 02:34:56 GMT
Now that it's been a month after he suddenly called off what would have been his fourth wedding just 24 hours before it was due to take place, is said to have been finally ready to wed actress girlfriend Georgina Sutcliffe and is planning tie the knot Tuesday, February 19.

Bean, a film and stage actor, was due to wed Georgina in a register office service at Old Marylebone Town Hall in Central London earlier last month. He, however, called it off due to what was cited as "personal issues."