August 06, 2007 08:09:53 GMT

Pictures speak lauder than words. Contrary to their denial, and have sparked romance rumors after they were spotted spending their holidays in Ibiza. Is it a coincidence or deliberately planned? Only time will tell.

P. Diddy is said to be attempting to impress his rumored flame Miller by inviting her to stay on his luxury yacht, RM Elegant, next week. The pair reportedly will meet up in Ibiza before going sailing together on the yacht.

August 06, 2007 07:43:02 GMT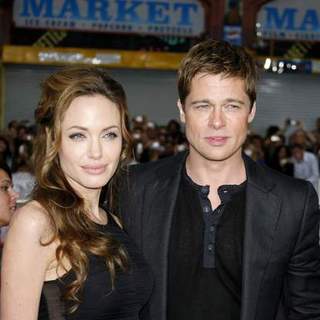 Amid persistent rumors on their break up, which the couple obviously dismissed, and made another headlines yet again when it is reported that they are about to be featured on a new Australia Post stamp, ranked them with the likes of the Queen, the Pope and the nation's sporting heroes.

Pitt and Jolie helped New Idea magazine to break sales records and earn top awards at the 10th Annual Magazine of the Year Awards this week with their being featured on its recent cover. And due to such fact, Australia Post, which is a major sponsor of the awards, has decided to replicate the New Idea cover onto a 50c stamp.

August 06, 2007 07:04:42 GMT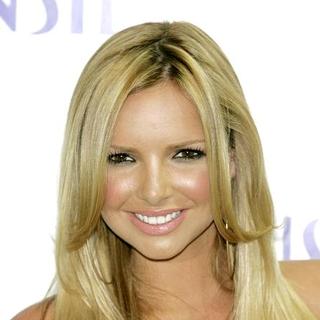 The mourn is over for . The singer is well over her ex-boyfriend and already found herself a new boyfriend who happens to be TV star .

Dave, best known for his action in the ABC family drama "Brothers & Sisters," first met Nadine at a party in LA last week. After that he sent her a bouquet of flowers and the pair have since enjoyed a string of dates in Los Angeles.

August 06, 2007 06:41:50 GMT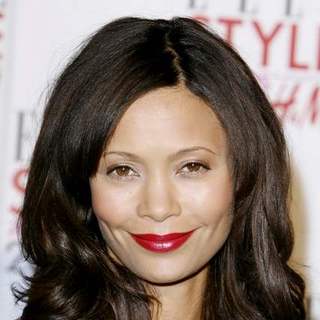 The long-time kept secret has been revealed. once battled bulimia.

In an interview with magazine for its September issue, the BAFTA Award-winning English actress opens up about her bulimic past, telling the publication "I had terrible bulimia for about a year." And as a result of the dark past life, she "still got the scars on my knuckles from where I put my fingers down my throat."

August 06, 2007 05:22:38 GMT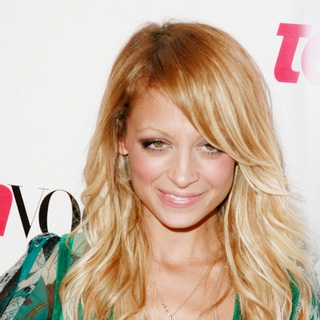 First, second, and now third. Hot on the heels of her first two interviews with ABC News' Diane Sawyer, during which she talked about her pregnancy and DUI sentence, has in the third and final installment of the interview revealed that it was her life as a Beverly Hills socialite that led her to drug use.

"I got so much so fast that nothing really excited me anymore," the 25-years-old star revealed. "I kind of took matters into my own hands and was creating drama in a very dangerous way. I think I was just bored, and I had seen everything, especially when you're young, you just want more."

August 06, 2007 04:44:32 GMT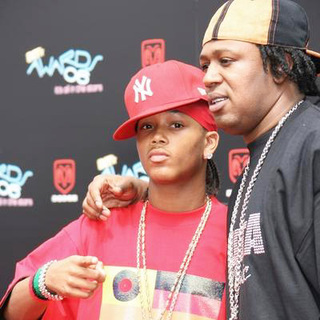 When it comes to rap, is one of the bests. And when it comes to potato chip, Lil' Romeo is still the answer. A very young rapper who already has several hits, he's venturing into snack business, purchased the snack foods company Rap Snacks Inc., who produce the popular potato chip brand Rap Snacks, "The Official Snack of Hip-Hop."

Rap Snacks Inc. is based in Greensboro, North Carolina and had a breakout year in 2006, selling over 3 million bags of chips featuring images of famous rap artists, like Murphy Lee, Mack 10, Stat Quo and Romeo's father, among others.

August 06, 2007 03:47:44 GMT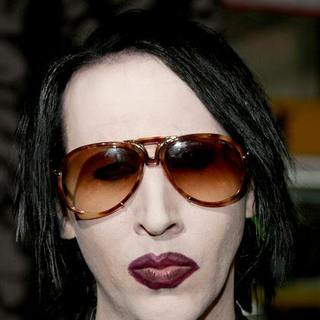 hit the down low in his music career after the former keyboardist of his band, Marilyn Manson Band, sued him for more than $20 million, claimed he had used the band money to buy Nazi artifacts.

Madonna Wayne Gacy filed the suit Thursday August 2nd in Los Angeles County Superior Court, claimed Manson and others deceived him into thinking the band wasn't making much money so that they could keep millions of dollars meant to be shared to be used for their own sake.

August 06, 2007 03:12:59 GMT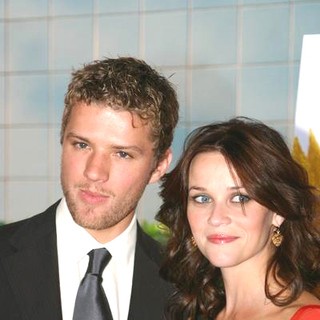 The power of the blondes is in town all over again. Former couple and are hit the things up after they were spotted out and about together, thus prompted speculation they may be getting back together.

Reese and Ryan were spotted shopping, jogging and lunching together at L.A. eatery A Votre Sante, one of her favorite spots. "They met for lunch this week at the Votre Sante health-food restaurant, a regular Brentwood haunt for Reese on San Vicente," Page Six quoted a source as saying. "And they're going on runs together around the Brentwood Country Club. Both are regular, dedicated runners. Running is a very healing, meditative thing, so maybe it will work its magic on them."

August 06, 2007 01:55:29 GMT

The wedding is on. kept the words he told reporters that he and fiancee Tameka Foster are still together and are still planning to get married. The couple, who called of their wedding last week, walked down the aisle in a low key ceremony on Friday August 3rd.

The marriage was held in the office of Usher's Atlanta lawyer. Among those in attendance during the ceremony was momma Jonetta Patton, who reportedly didn't approve of the bride, but was there to be by her son's side.

August 04, 2007 07:24:33 GMT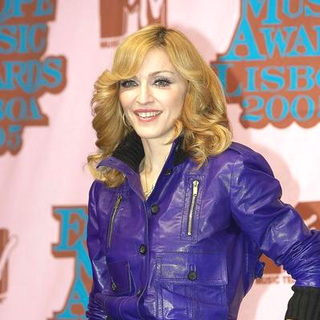 She has yet had her adoption of a Malawian boy finalized. Unfortunately a new problem comes approaching her, threatened to harm her chances to acquire the adoption permanently. is battling to stop the spread of her naked photos as she is trying to make her latest adoption of son David Banda permanent.

Lawyers for the pop superstar are fighting to stop private love letters and nude photos of her from being sold as she's set to be inspected by the head of Malawi's child welfare services to see if she could obtain permanent adoption of son David.

August 04, 2007 06:55:07 GMT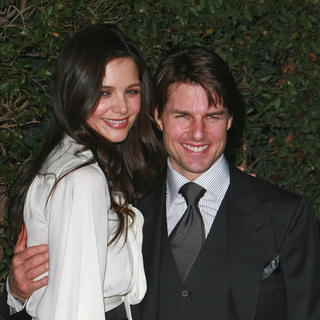 and wife are best friends with and wife . The family friends seem to have something in common, from popularity to taste. And when it comes to steamy photo shoot, TomKat would like to do it just like the Beckhams.

The Hollywood couple is said to have been planning to take their clothes off for a naked photo shoot just like those of the Beckhams' for W magazine. "They have already started planning some of the photos," a friend of the couple told Australia's New Weekly magazine.

August 04, 2007 06:23:27 GMT

changed the way she looks, drastically. The movie beauty is having her hair chopped off just like fellow celeb did before she checked into rehab.

The "American Beauty" went under the radar with her new look when she lunched with friends in a Beverly Hills restaurant.

August 04, 2007 05:11:21 GMT

Catwalk, fashion, and now the time has come to invade a new world. who already has her own line of clothing and haircare is jumping on the fragrance bandwagon, partnering with perfume company Coty Inc. to launch her first fragrance, called "Kate by Kate Moss."

"It's something I've thought of doing for a long time, but it just never felt right," Women's Wear Daily quoted the supermodel as saying. "It felt natural to take the next step."

August 04, 2007 04:11:22 GMT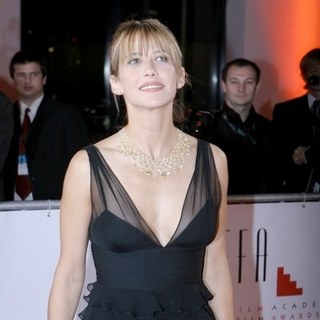 Various prestigious prizes had been bestowed on her, and in the coming weeks, she will have taken one more accolade to be placed alongside those at her home.

That's correct, is about to be presented an honor of Special Grand Prix of the Americas for lifetime achievement at 31st annual Montreal World Film Festival, set to run August 23-September 3 this year in Montreal, Quebec, Canada. Along with the kudos, her directing and starring vehicle "La Disparue de Deauville" is reported to also have its world premiere at the event, which the French actress will attend alongside co-star Christopher Lambert.

August 04, 2007 04:07:38 GMT

's public humiliation continues with the release of her DUI talk with the ladies fashion magazine Elle, took place just 36 hours before she was arrested for driving under the influence for the second time in two months over Memorial Day weekend.

Being asked about the paparazzi that keep stalking her, her answer would later lead to DUI talk. Told the magazine she would never drive drunk, the train wreck made the statement in the revealing cover story, due to hit stands August 14th. "I wouldn't violate...I'm much more responsible than that," so Lindsay told the magazine's September issue. "I would not do that."