August 02, 2007 06:25:11 GMT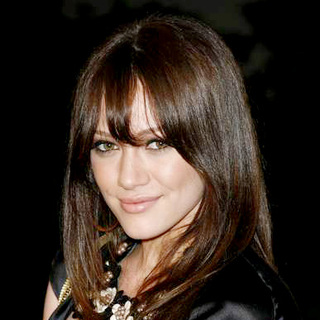 and love the teen, literally. Both stars have been booked to host this year Teen Choice Awards, slated to air August 26th on FOX.

This is Duff's second time hosting the Teen Choice Awards, being her first was in the 2005. She herself won Choice Movie Breakout Star - Female Teen Choice Award in 2003 for portraying the title role in the 2003 teen comedy "", while Cannon already earned four Teen Choice nominations, including one this year for Choice TV Personality.

August 02, 2007 04:52:41 GMT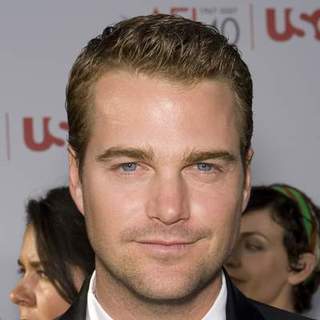 First, second, third, fourth, and there it goes the fifth. Already have four children together, and his wife Caroline Fentress are expecting child No. 5.

Announced the good news on Wednesday August 1st during an interview with NBC "Today" show, the actor told co-host Ann Curry, "Another on the way. Yeah, we're just starting to figure out how it works. I think I know why this is happening, but we're really excited about it."

August 02, 2007 04:12:01 GMT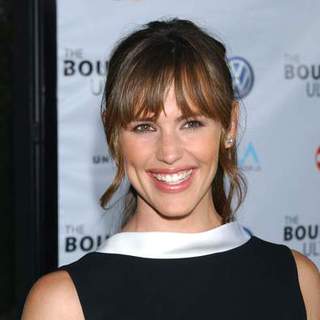 A film, TV actress, and producer as well, reportedly is heading to Broadway, set to join the cast of the revival of Edmond de Rostand's romantic classic "Cyrano de Bergerac".

David Leveaux of the musical "Nine" is in hand to direct the play which is about to feature a translation and adaptation by Anthony Burgess. Garner, who's said to be in negotiations, will probably play Roxanne, the French socialite with whom the title role Cyrano, played by actor , is secretly in love.

August 02, 2007 03:39:31 GMT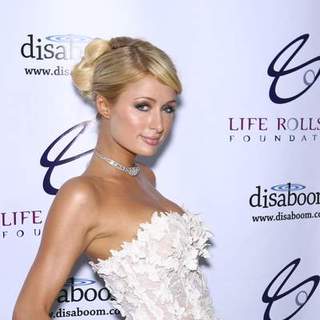 A model, actress, recording artist and business woman, is jumping on the shoe bandwagon, having her name licensed to her own line of footwear.

The hotel heiress has signed a licensing agreement with the Antebi Footwear Group to launch a signature footwear line under her own name, which collection is inspired by her cutting edge style.

August 02, 2007 03:11:04 GMT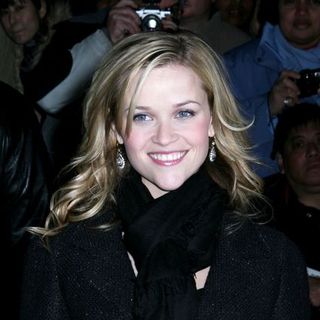 It's official. is Avon's first ever Global Ambassador.

Avon Products, Inc. announced Wednesday August 1st, it has signed Oscar-winning actress Witherspoon to become the company's first ever Global Ambassador, serving as the Honorary Chairman of the Avon Foundation, focusing on breast cancer, domestic violence and emergency relief initiatives.

August 02, 2007 02:27:19 GMT
There it is, after days of chatter and speculation, it is confirmed on Wednesday August 1st that is joining ABC's daytime television talk show "The View," filling in 's seat following her abrupt departure in May.

The show's creator and co-host Barbara Walters announced at the end of Wednesday's broadcast that Oscar-winning actress Goldberg will join the daytime program on September 4th when the show returns from summer hiatus for its 11th season.

August 02, 2007 01:53:08 GMT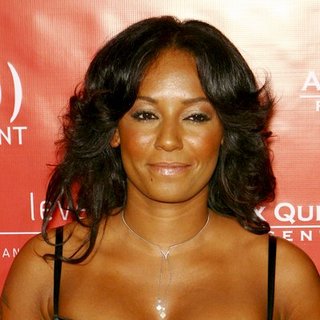 The battle continues and it's getting even more serious. Melanie Brown aka Scary Spice, has on Wednesday August 1st, filed a paternity suit against former boyfriend , seeks to legally establish him as the father of her four-month-old daughter Angel Iris Murphy Brown while is asking for child support as well.

"I am here today for one reason and one reason only; her name is Angel," so the singer told a Los Angeles press conference announcing the suit, filed in Los Angeles Superior Court. "Angel is my baby and Eddie's. She will always know that she was planned and wanted by both of us, but I want her to know that she has two parents who desire to be responsible for her during her life and who love her so much that they want to be a part of it."

August 01, 2007 08:01:31 GMT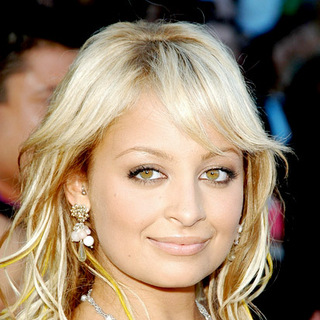 talks, OK! Magazine lend its ears to hear and send the report to readers. Fresh from her interview with ABC News' Diane Sawyer, the pregnant socialite sat down with the publication, speaking about her jail sentence and motherhood.

In her interview with OK!, Nicole said she doesn't consider her past year as "one of the worst" and instead tend to perceive it as "blessing in disguise." "This year has been full of lessons learned and soul-searching. I will be really happy once I have done my jail time. I can start fresh," the reality TV star said.

August 01, 2007 07:05:28 GMT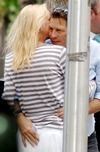 is moving on from her failed relationship with on-off boyfriend, Andre Balazs, and has scored herself a new boyfriend who happens to be 's ex-partner, Arpad Busson.

The movie beauty was spotted getting cozy with the wealthy self-made Swiss/French financier in New York at the weekend, having their arms wrapped around each other. "Uma is quite taken with Arpad, but it's early days," a friend of the actress revealed.

August 01, 2007 05:16:18 GMT
He wants her to want him back. Pate Doherty has desperately begged former girlfriend to take him back despite report he's back with ex-girlfriend Nadine Ruddy, proclaiming his pleas in an interview with the Daily Mirror, which the British supermodel buys every morning.

"I love her with all my heart. I like the way she walks and talks. I love her bones. I love her brain," the frontman told the paper. "Kate has broken my heart. There's been this lockdown and I can't get hold of her. This is the only way I can get through. I need her to know that she's out of her f***ing mind. Kate, if you love me then realize I don't want any other girl."

August 01, 2007 04:26:40 GMT

In another dose of bad news from , the troubled pop star is about to face a legal suit of threatening to kill paparazzi. Andrew Deetz, a photographer who was beaten by her bodyguard Cesar Julio Camera on Thursday July 19th, is going to sue the singer over claimed she cursed and yelled at him "I am going to kill you!"

Deetz, 24, and pal Kyle Henderson, 23, were trying to take pictures of Spears as she and sons, Sean Preston and Jayden James, left the spa at the Wynn Las Vegas casino-hotel around 11:30 a.m. accompanied by two bodyguards, when one of them, both of whom work for a celebrity photography company called Flynet Pictures, bumped into Camera, who was holding son Sean.

August 01, 2007 03:55:28 GMT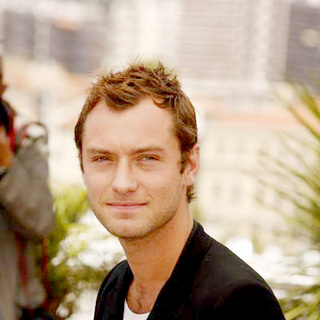 Less than twenty four hours after rumors on him dating hit the street, popped out with his denial. Contrary to heavy media reports, the British actor claimed he's not dating the actress, insisting they're just friends.

Law and Diaz sparked romance rumors after they were reported to have fallen in love with each other since they were co-stars in the 2006 comedy romance "". "Cameron and Jude really bonded while working together but now that friendship has turned to romance," News of the World quoted a source as saying.

August 01, 2007 03:25:00 GMT

What a difference words can make. Instead of claiming his wedding was "canceled," would rather say it was "postponed". Days after the shocking postponement of his wedding to pregnant fiancee Tameka Foster, the R&B star breaks his silence.

While talk is heating up that Usher and Tameka are no longer together soon after they called of their weekend wedding, the star insisted they are still happily together and most of all still planning to walk down the aisle.

August 01, 2007 02:32:07 GMT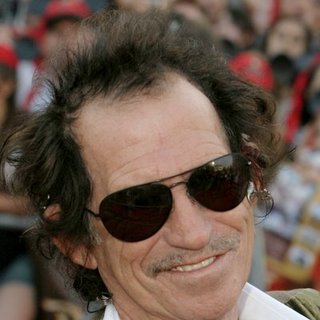 Remember when we first reported that of English rock band worked on an autobiography? Here we bring you further details on the project. The guitarist is said to have signed a more than $7 million deal to finish the book.

The memoir, slated to be published by Little, Brown and Co. in the fall of 2010, is described as a tome that will trace Richards trek from cherubic choirboy to rock 'n' roll survivor. "It will be his life's story," the New York-based publisher said Tuesday July 31st. "For nearly 50 years, he has been at the very center of the vortex of stardom and of entertainment as a cultural force. He's a thread running through the whole thing."

August 01, 2007 01:50:28 GMT

Hollywood's most kept secret is no longer an unconfirmed speculation when breaks her silence, confirming she does pregnant with boyfriend, singer Joel Madden's child.

The socialite spills the bean to ABC News' Diane Sawyer for an interview to be aired Thursday and Friday August 2nd and 3rd. Being asked by the host if she was expecting her first child, Nicole answered "Yes, I am. We are. I'm almost four months."